It's hard to believe that The Aspen Food & Wine Classic is celebrating more than 30 years in the Rocky Mountains. It is by far one of our favorite Aspen events.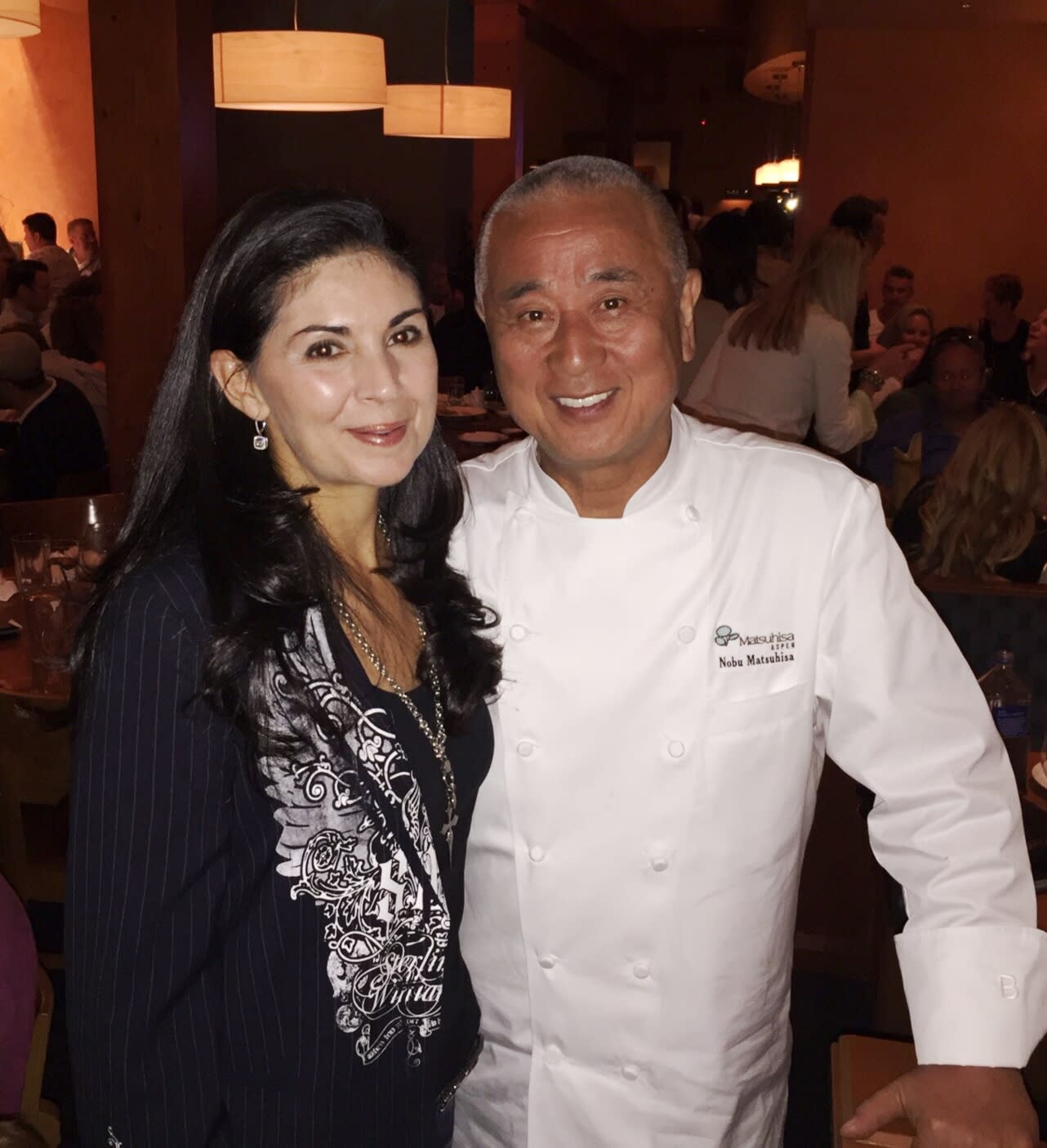 Soffia Wardy-Chef Nobu Matsuhisa
The weekend is always filled with delicious food, amazing wines and great entertainment, featuring the likes of Elvis Costello and dinners served by chefs like José Andrés, Mario Batali and Michel Nischan. In addition to wines from all over the world, we enjoy tasting brandies, vodkas, ports and amazing chocolates, that have included a memorable chocolate skull filled with liquor and ice cream inspired Godiva truffles. The annual 5K run with Bobby Flay always makes everybody hungry and the seminars, talks and chef demos are fantastic. We love to catch up with all of our favorite chefs and look forward to this year's event!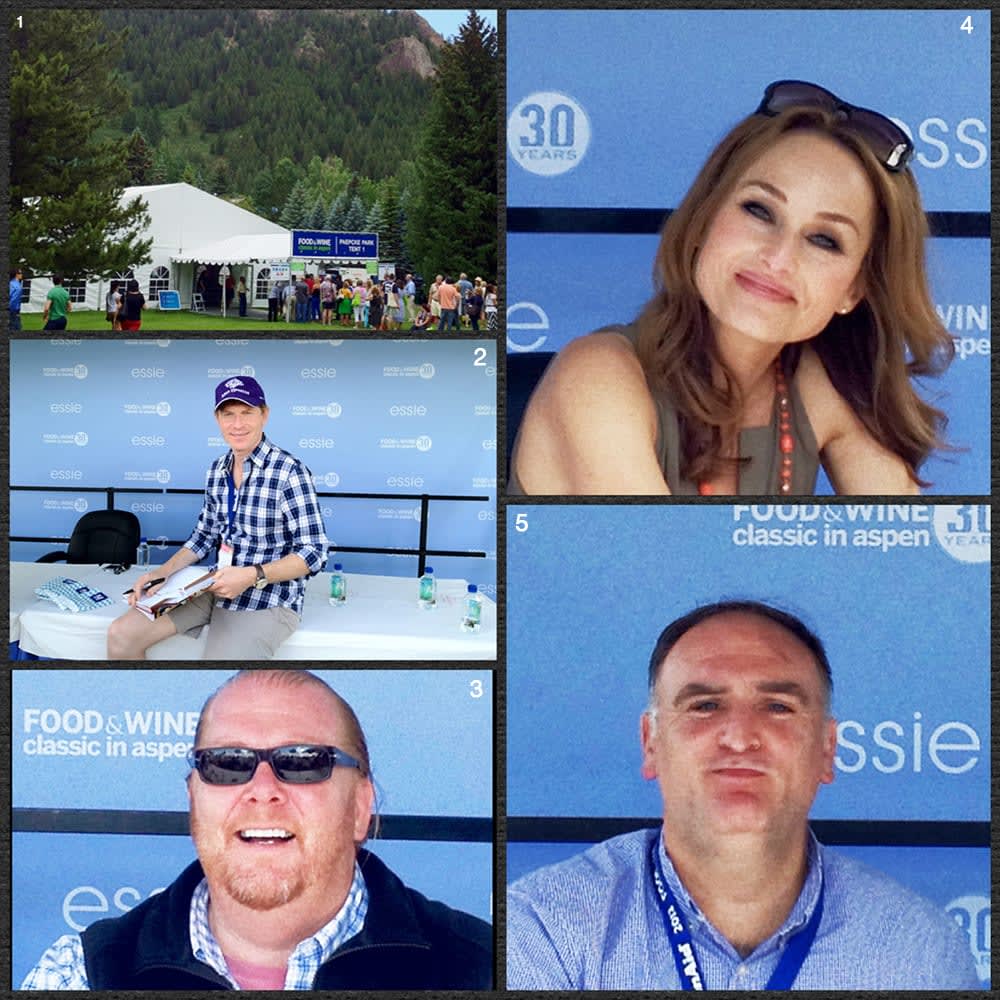 1. Food and Wine Tent 2. Chef Bobby Flay 3. Chef Mario Batali 4. Chef Giada De Laurentis 5. Chef Jose Andres
1. Chef Michael Symon 2. Chef Ming Tsai 3. Squid Ink Truffle Pasta from Cache Cache 4. Skull Truffles and Liquor 5. Godiva Truffles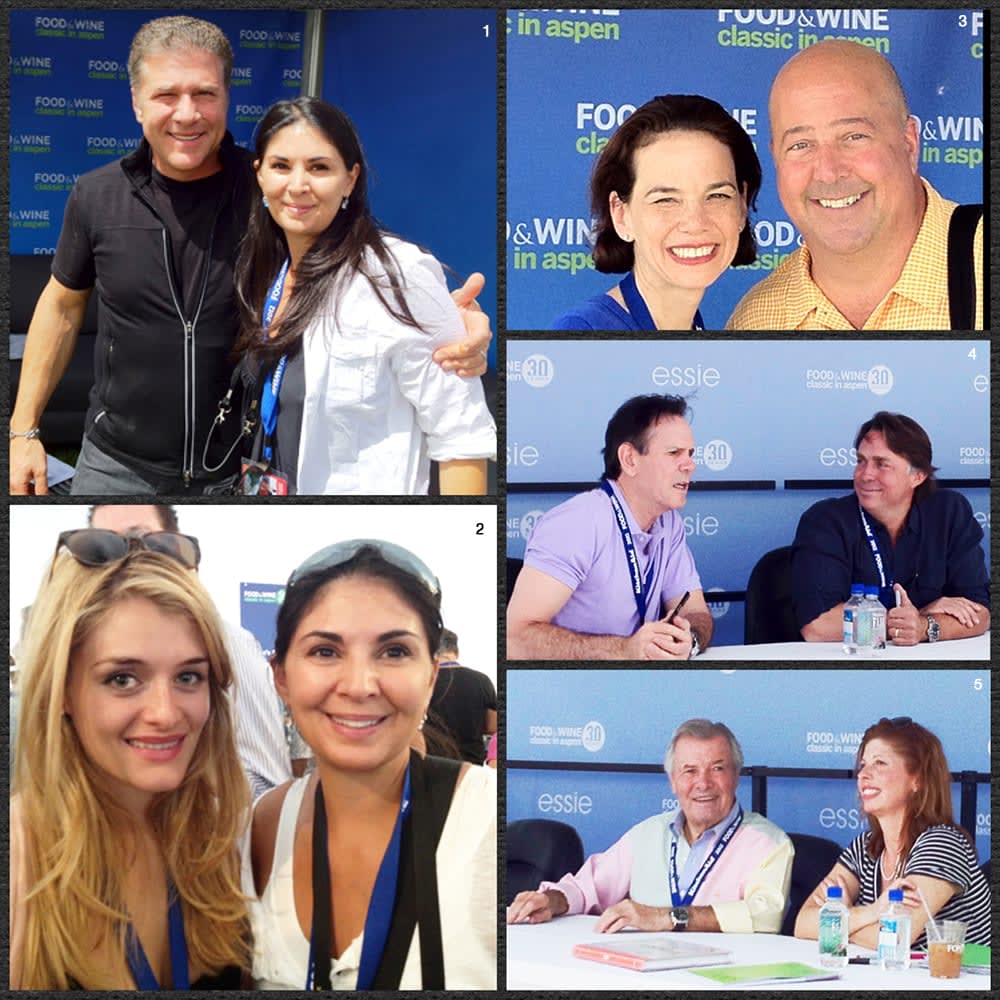 1. Chef Michael Chiarello and Soffia 2. Daphne Oz from The Chew and Soffia 3. Chef Zimmerman and FW Editor-in-Chief Dana Cowin 4. Chef Thomas Keller and Chef John Besh 5. Chef Jacques and Claudine Pépin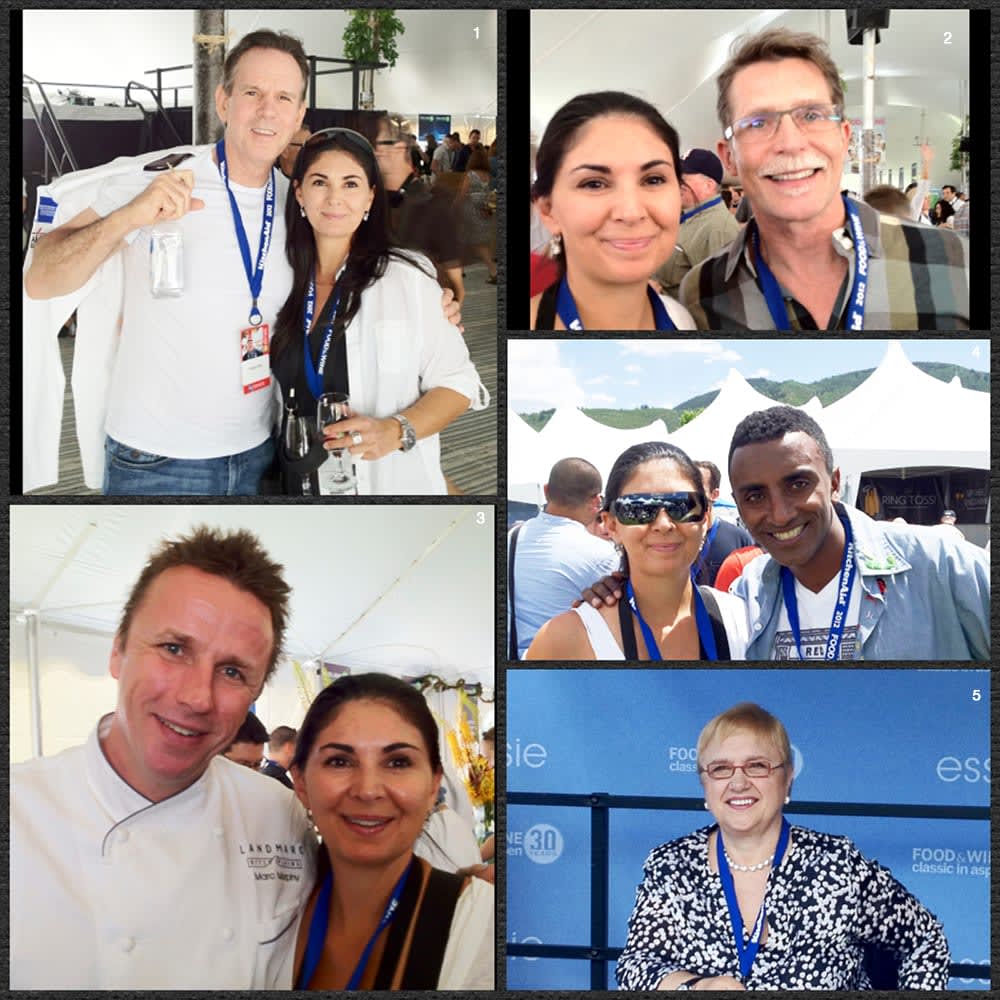 1. Chef Thomas Keller and Soffia 2. Soffia and Chef Rick Bayless 3. Chef Marc Murphy and Soffia 4. Chef Marcus Samuelson and Soffia 5. Chef Lidia Bastianich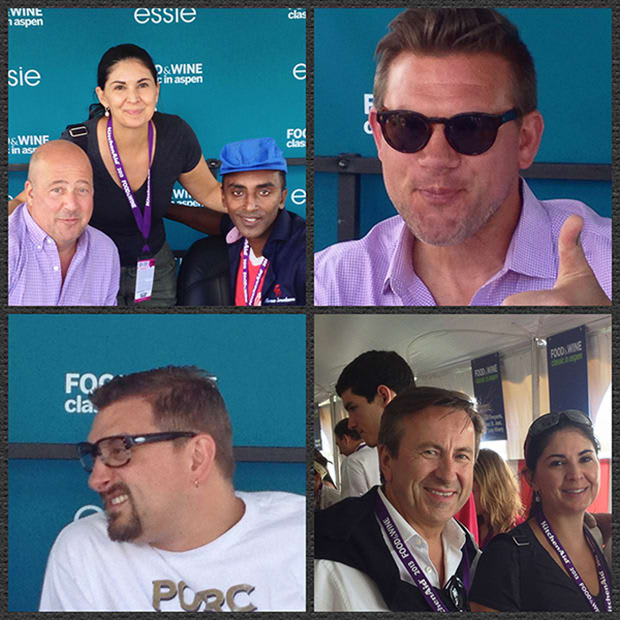 First Row: Chefs Andrew Zimmern, Marcus Samuelsson, Tyler Florence
Second Row: Chefs Chris Cosentino and Daniel Boulud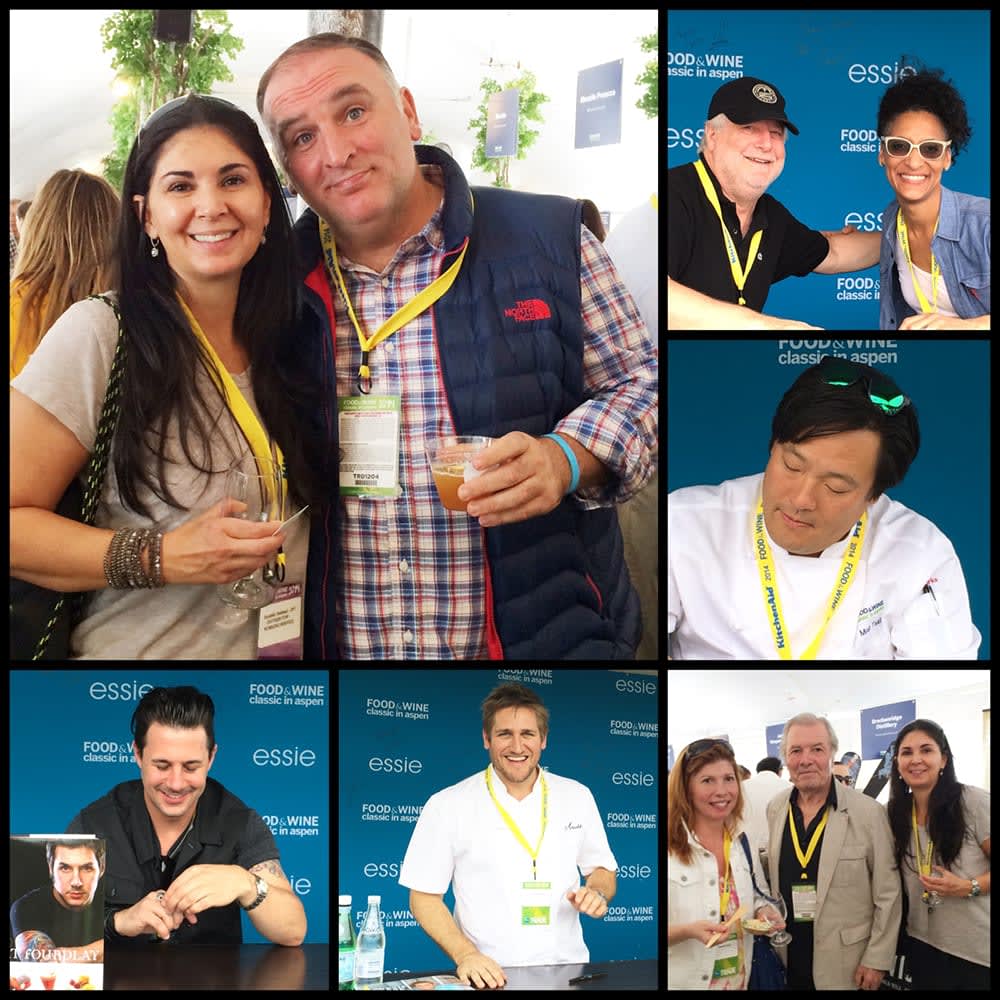 Large Image: Soffia with Chef Jose Andres
Starting Top Right Corner: Chefs Jonathan Waxman & Carla Hall,
Chef Ming Tsai, Chefs Claudine & Jacques Pépin and Soffia,
Chef Curtis Stone, Pastry Chef Johnny Luzzini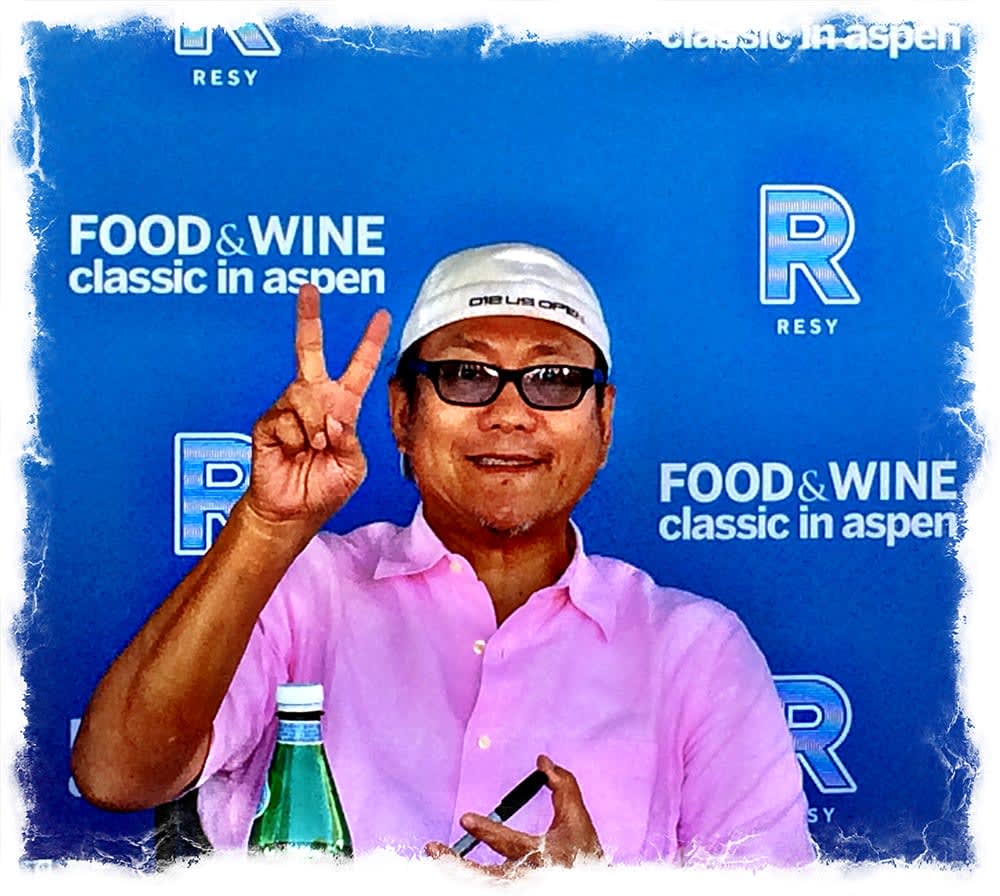 Chef Morimoto