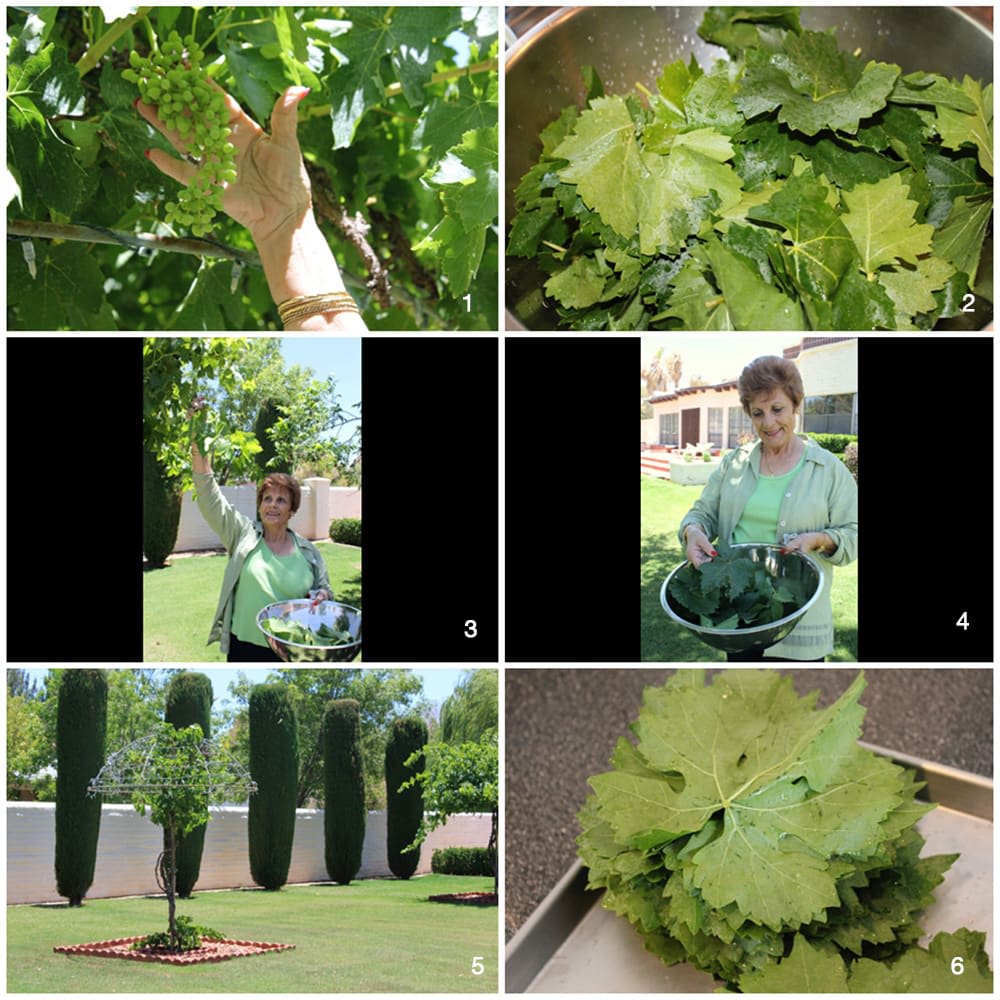 My grandmother's grape vines, planted and grown with love.
Grape leaves fresh off the vine.
Aunt Jeanette picking grape leaves from the garden.
Aunt Jeanette ready to show us how to roll grape leaves.
Shaped vines require careful pruning, maintenance and care.
Washed grape leaves ready to stuff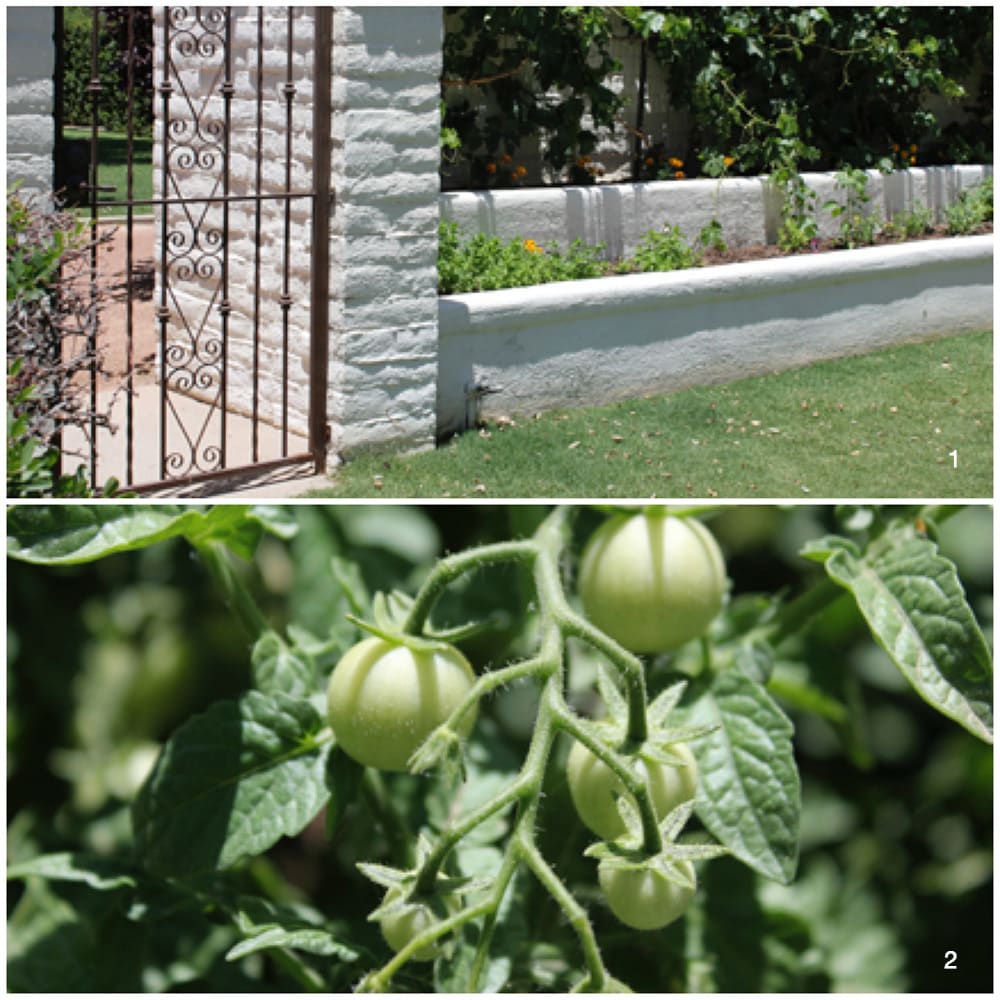 My grandfather planted cucumbers, tomatoes, jalapeños and more.
Tomato vine in my grandparent's garden.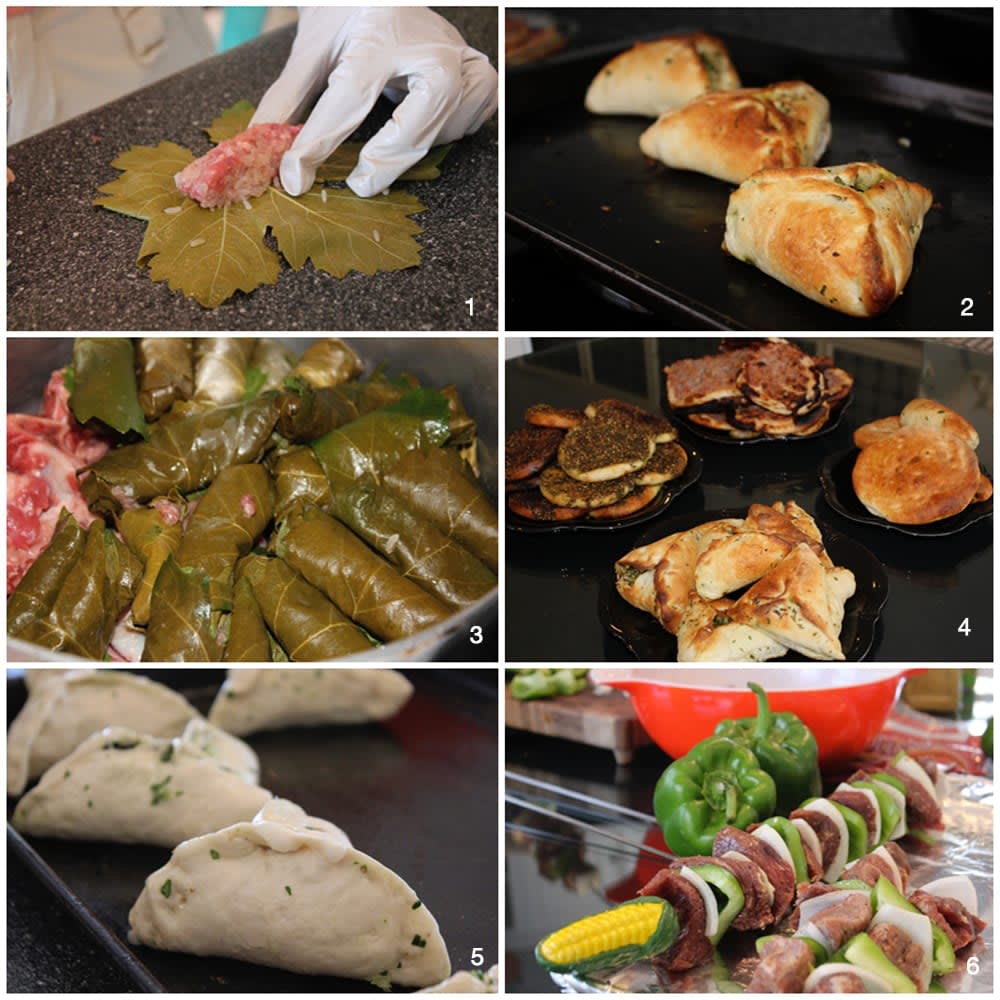 Lamb and rice mixture ready to roll into a grape leaf.
Baked Spinach fatayer (pies).
Lamb and rice stuffed rolled grape leaves, sitting on lamb bones.
Zatar and Lamb Sfiha, Bread and Spinach Fatayer.
Spinach fatayer (pies) ready to be baked.
Lamb Shish Kebabs with onion and bell pepper.
My childhood was full of delicious memories. Everyone in my family loves to cook and eat; we always enjoy sharing meals. In addition to both of my parents being sensational cooks, my Grandparents were also extraordinary in the kitchen. Amen Sr. and Rose Wardy, or as we affectionately called them Sitti & Gitti.
Their food made with so much love, practically jumped off the plate for a hug before happily landing in your mouth. They made everything well but especially Lebanese food. My Grandfather started a remarkable orchard, vegetable garden and planted grapevines in their backyard. My Grandmother often picked leaves right off the vines to make "Stuffed Rolled Grape Leaves".
Losing my Grandparents was extremely hard on all of us. My Grandfather passed several years before my Grandmother. When she passed it was exceedingly difficult for me to go back to the home they shared for so many years. My Aunt Joann who lived with my Grandmother in her final years still enjoys the beautiful property. Every time I walk through the door the memories and smells that my Grandparents shared with us come flooding back.
Recently Joann, invited my Mom, Pepper and I to spend the day with her and my Aunt Jeanette. We were all missing my Grandparents and wanted to enjoy the day in the garden picking grape leaves, in the kitchen with their recipes and our memories. My Aunt Jeanette, also a wonderful cook instructed us in the traditional techniques of Lebanese cooking.
I hope you enjoy the pictures and think back for a moment to your childhood. Try to remember a little taste of love, a particular smell that brings back a perfect memory.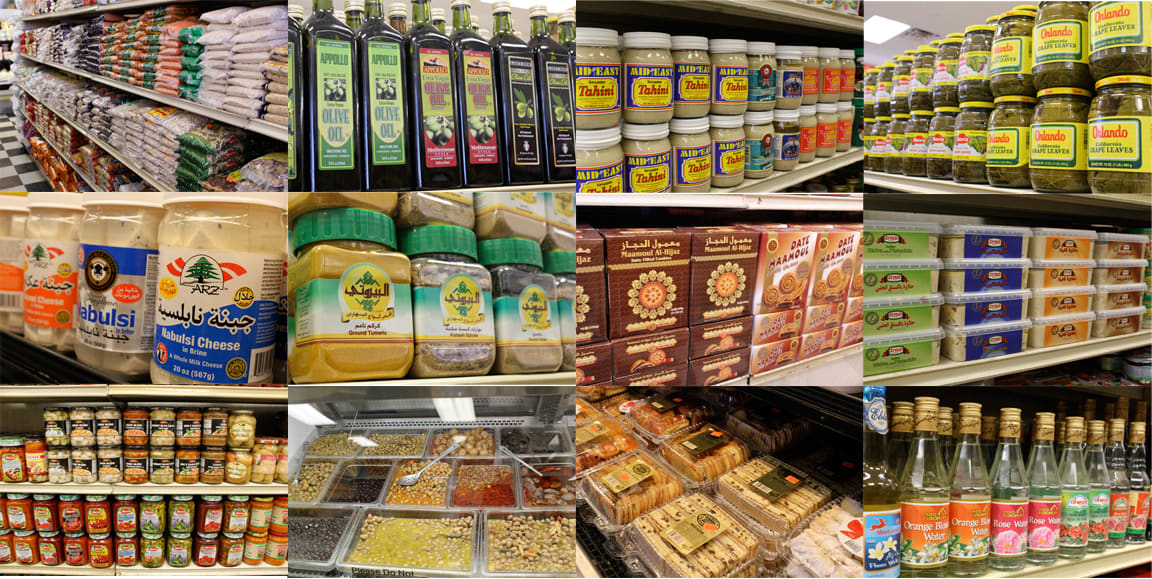 I grew up in El Paso, Texas and my favorite place to shop there for Middle Eastern groceries is Jerusalem International Food & Grill. They offer an incredible selection of specialty items and have a great restaurant next door. Ask for Emad, he always has a smile on his face and is happy to help you pick the perfect ingredients.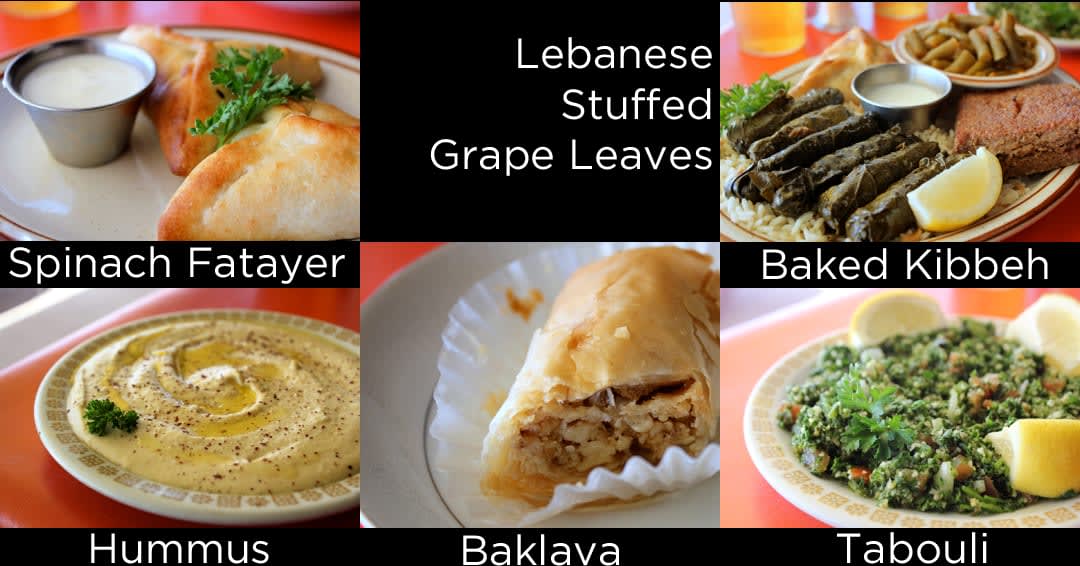 Delicious dine-in or catered food from Salma Farah's Mediterranean Restaurant located in El Paso, Texas. Everybody loves Salma and her food is truly delicious and absolutely authentic!

Salma Farah's Mediterranean Restaurant is also one of my favorites for great food and special order catering (almost as delicious as my Grandmothers). You can check them out on Facebook by following the link above.