Crab and Corn create the perfect combination for this fresh and delicious salad.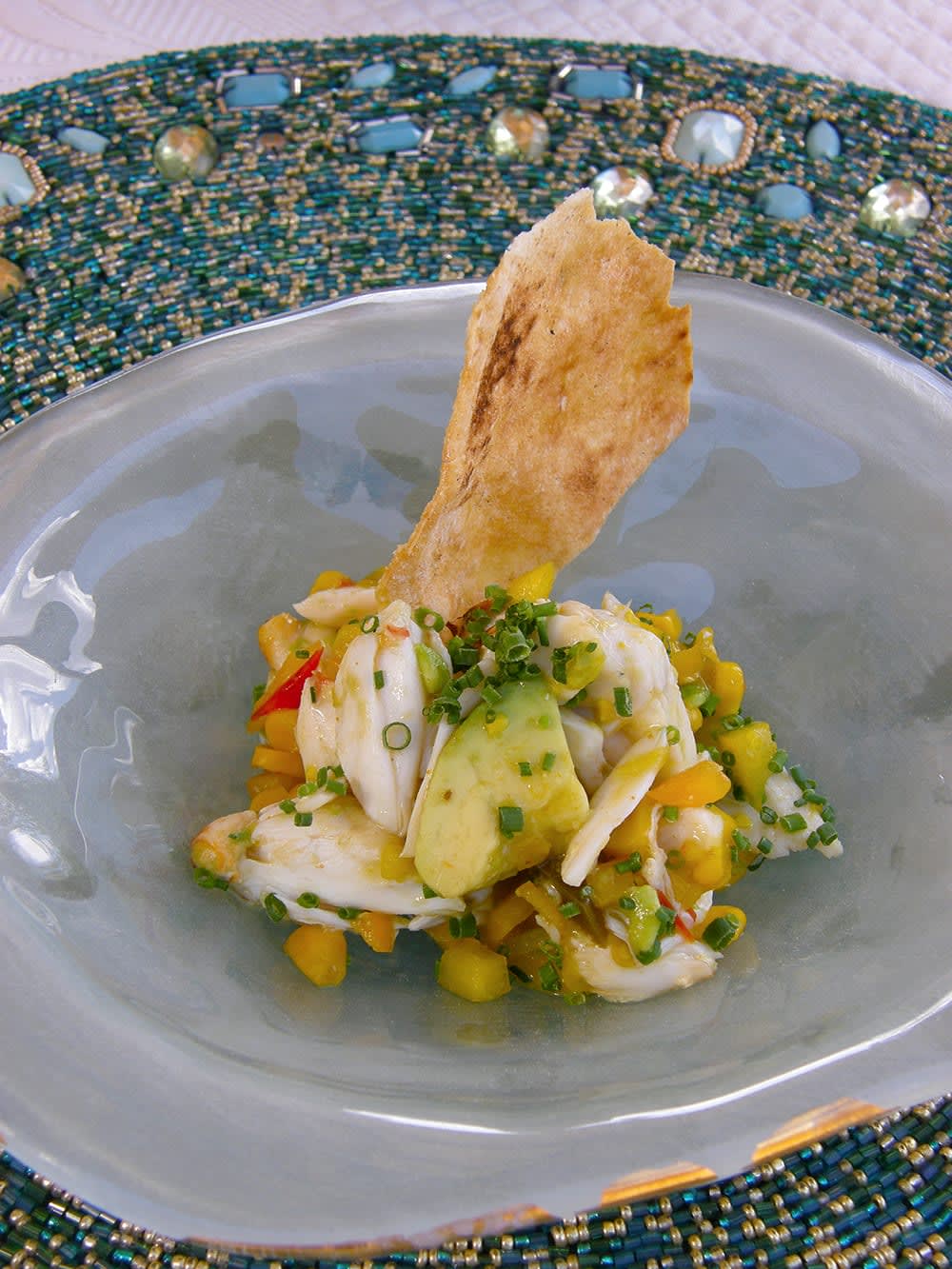 Mae Ploy Sweet Chili Sauce
: We recommend this brand only, there is a lot of Sweet Chili Sauce out there but they are mostly too spicy, this one has a little kick to it and is not too sweet. Works well just on its own as a dipping sauce or glaze for grilled fish. If using as a Salad (add organic mixed greens).
Prep time: 20 minutes
Cook time:25 minutes
Ingredients
16 oz. Blue Lump Jumbo Crab Meat
1/2 cup Fresh Corn Kernels
1 Fresh Avocado
1/4 bunch Fresh Cilantro, finely sliced
1/2 cup Mae Ploy Sweet Chili Sauce
1 dash Green Tabasco Sauce
1/2 fresh lime juiced
2 Tbsp Sesame Oil
Kosher Salt and fresh ground black pepper to taste
Organic Mixed Greens, if serving as a salad.
Instructions
In a medium sauté pan heat the sesame oil on medium high heat.
Add the corn kernels, season with salt and pepper and sauté until slightly brown and caramelized.
Transfer to a bowl and let cool. In the meanwhile, half the avocado removes the pit and cut it into small cubes and adds to the corn.
Add the crabmeat, cilantro, sweet chili sauce, green Tabasco sauce and limejuice.
Season to taste and let sit that all the flavors combine together.
Adjust seasoning if necessary.
Notes
Chef By | Michael Rueggeberg