While planning our trip to the Amalfi Coast, we were not sure which area to stay. There are so many wonderful choices, Ravello, Amalfi, Praiano, Positano, and Capri, and any of them would have offered an unforgettable taste of the coast.

After much contemplation, we decided on Praiano for its central location. It's situated between Positano and Amalfi, and not far from Ravello or Capri. Positano was a short 5-8 minute drive from Praiano and Ravello, Amalfi and Capri became incredible day trips. So now where to stay, our agent, suggested .​​​​​​​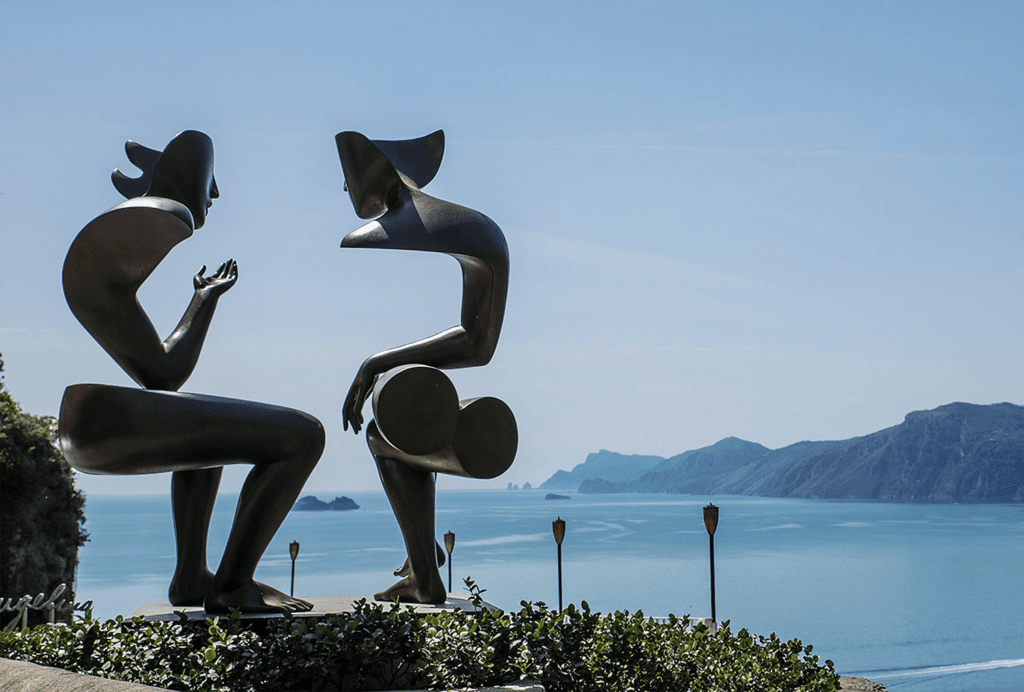 is a modern, arty fabulous lifestyle hotel. When our driver headed down the road, leading to the hotel, we thought we were inside a pinball machine designed after the winding Lombard Street in San Francisco. We walked through the doors, to marvel at the incredible collection of contemporary art against the stark white interior with views of the Mediterranean Sea beyond. Everywhere you turn, there are spectacular pieces of art, playful ceramics from Mexican artist Sergio Bustamante, and brightly colored, thought-provoking pieces in glass crafted on the island of Murano by Cuban artist Alfredo Sosabravo. There are also original pieces by Lebanese-born artist, Gina Nahale, oil paintings by Argentinian artist Patricia Valencia Carstens, and bronzes by Tim Cotterill.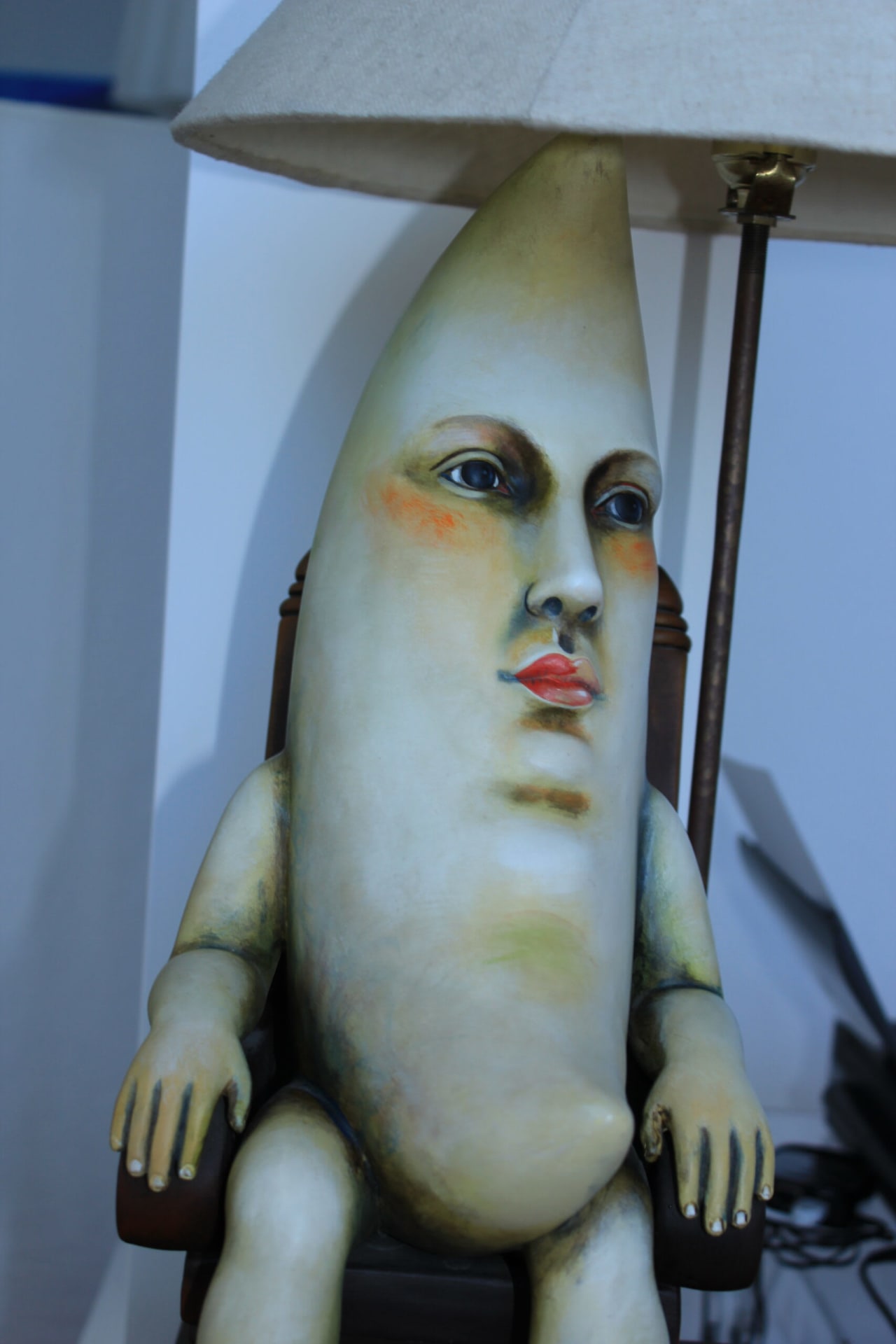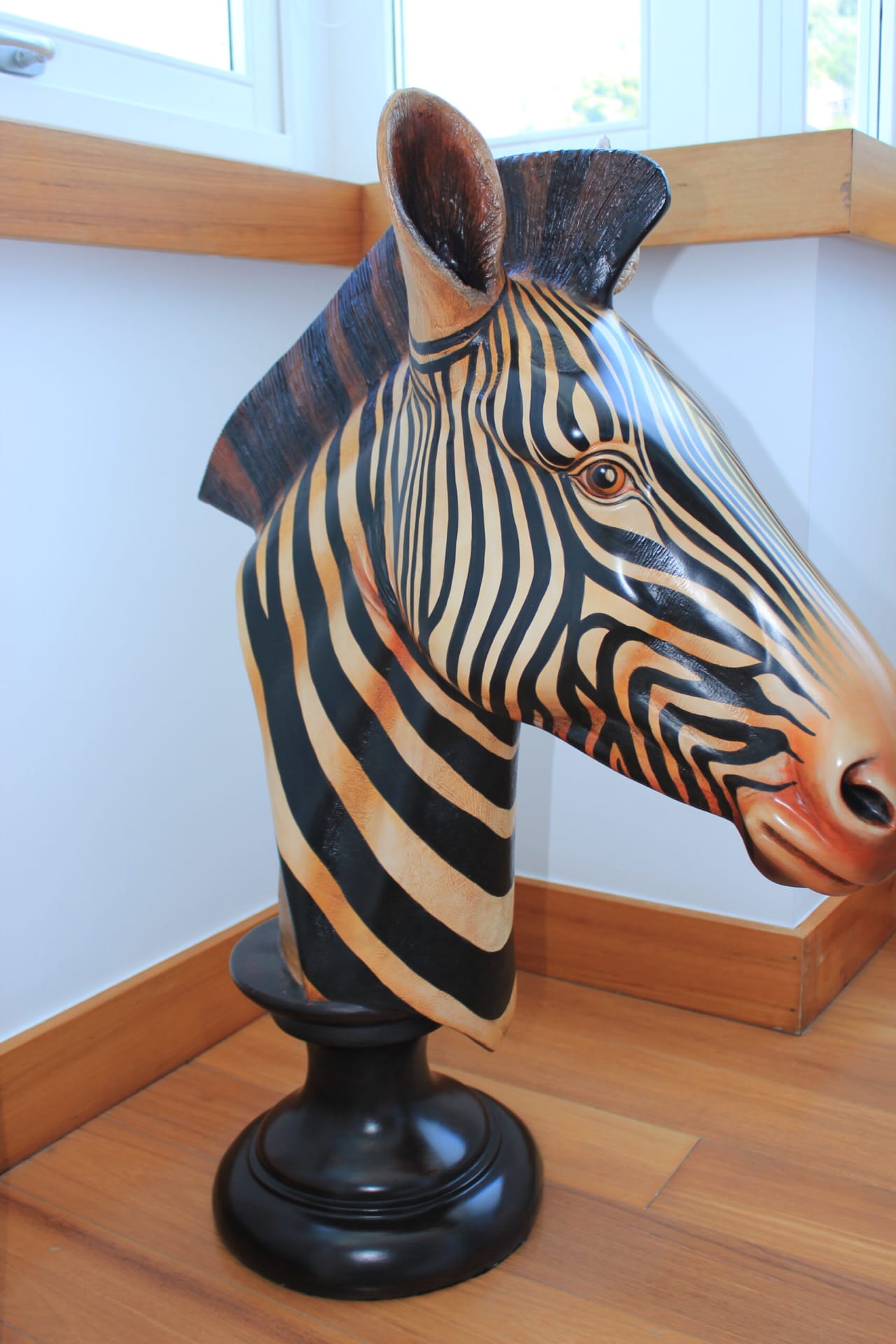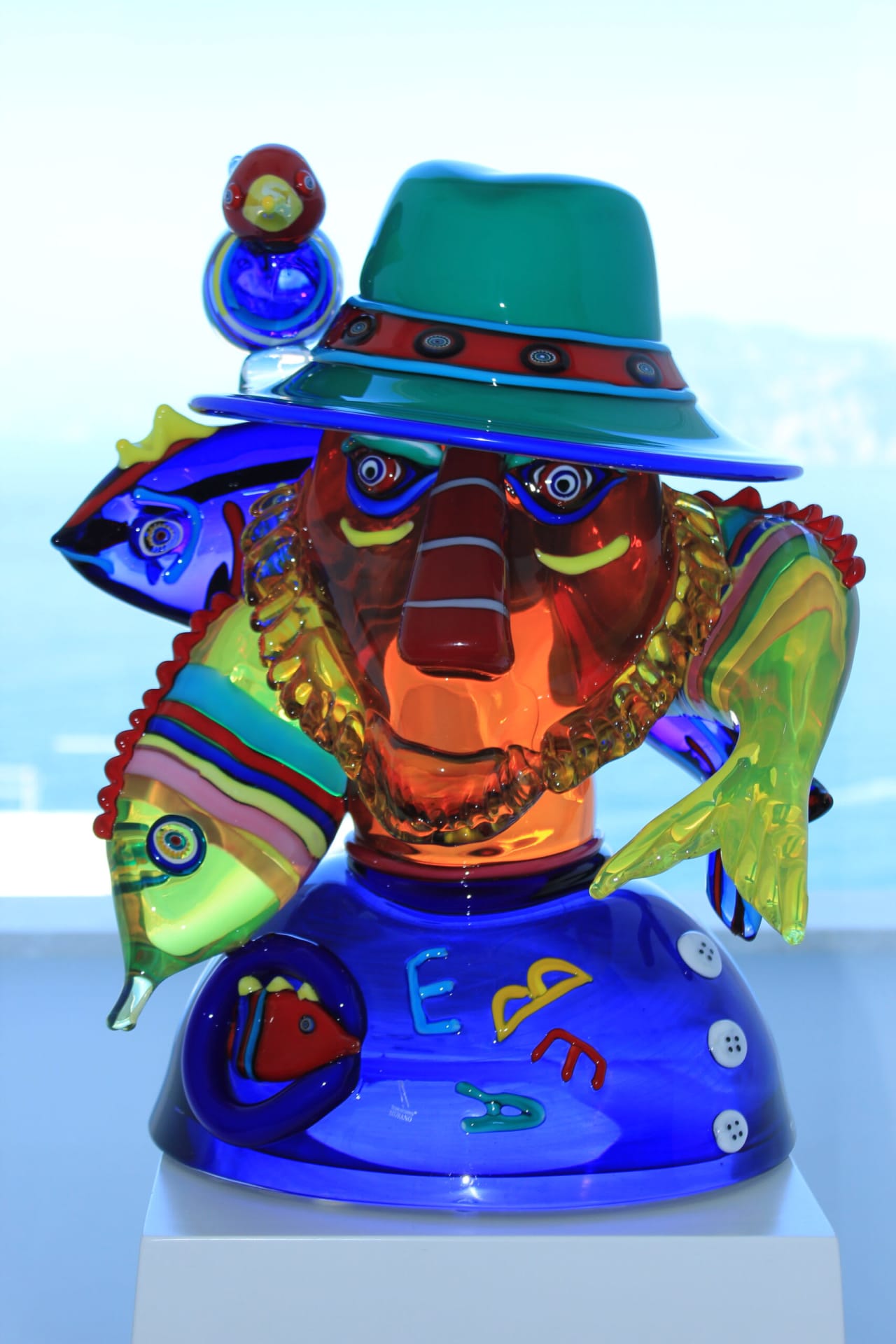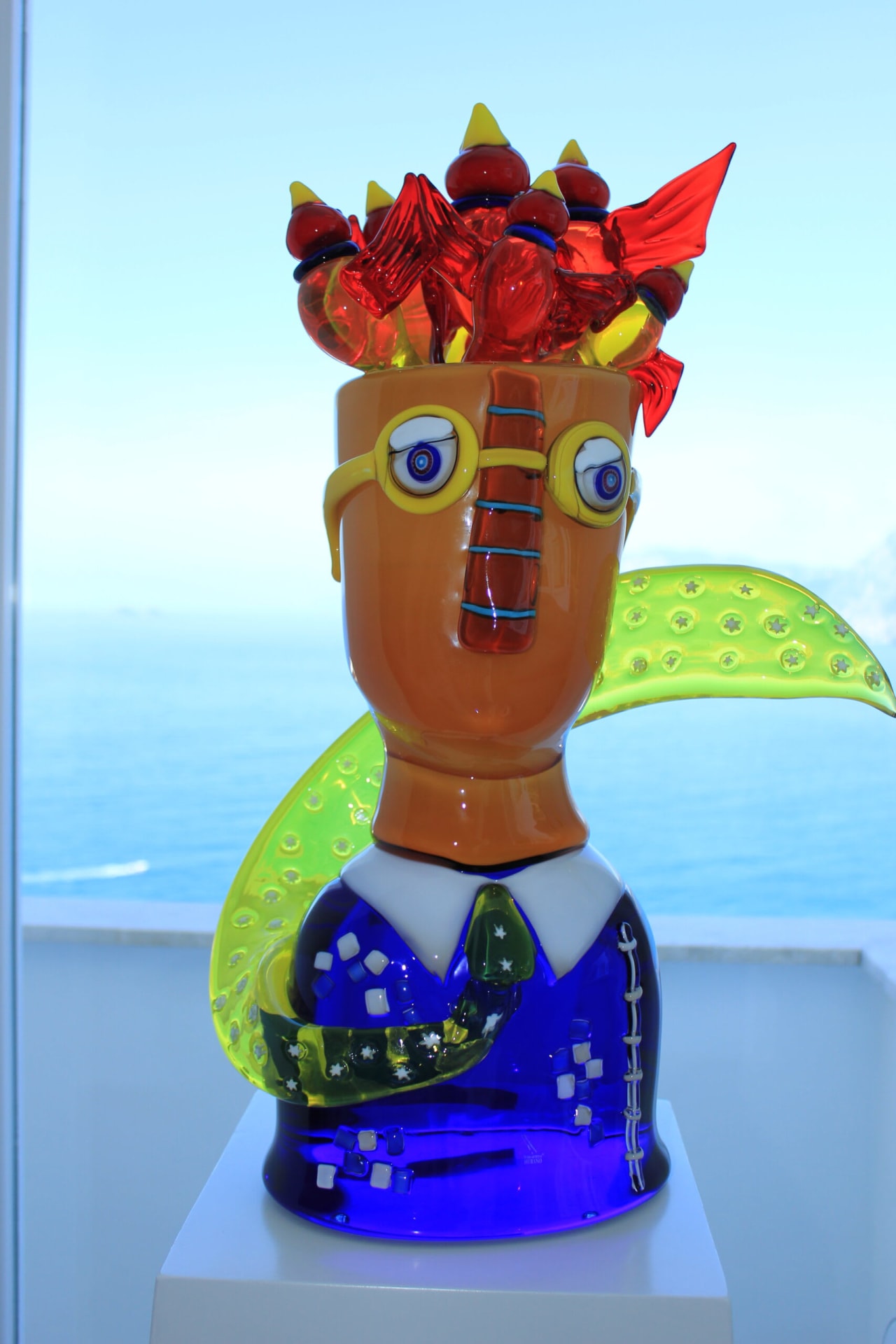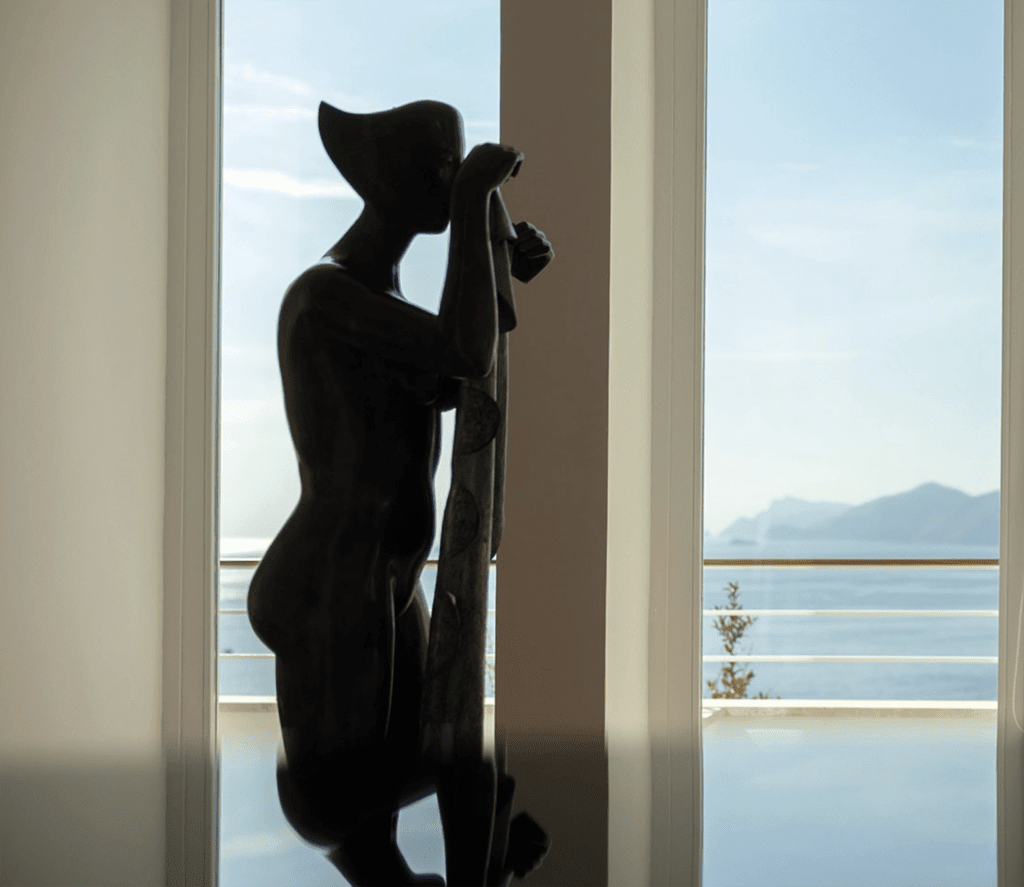 Upon arrival, we were offered a delicious and refreshing glass of almond water and greeted by the incredible staff that, by the end of our stay, feel like family. Our room was FABULOUS, all white, and incredibly sexy with our private balcony for breakfast, sunning, or sunset cocktails. The property offers an outdoor pool amongst Amalfi lemon trees, state of art Technogym, an indoor aquarium, a wellness center, and a series of living areas all overlooking the Mediterranean. The in-room details and amenities are unique and detailed. At night you will not only find sweets by your bed but a bottle of water and a tube of soothing hand cream. A Nespresso machine smiles at you each morning, and a mini-laptop, courtesy of the hotel sits on your desk.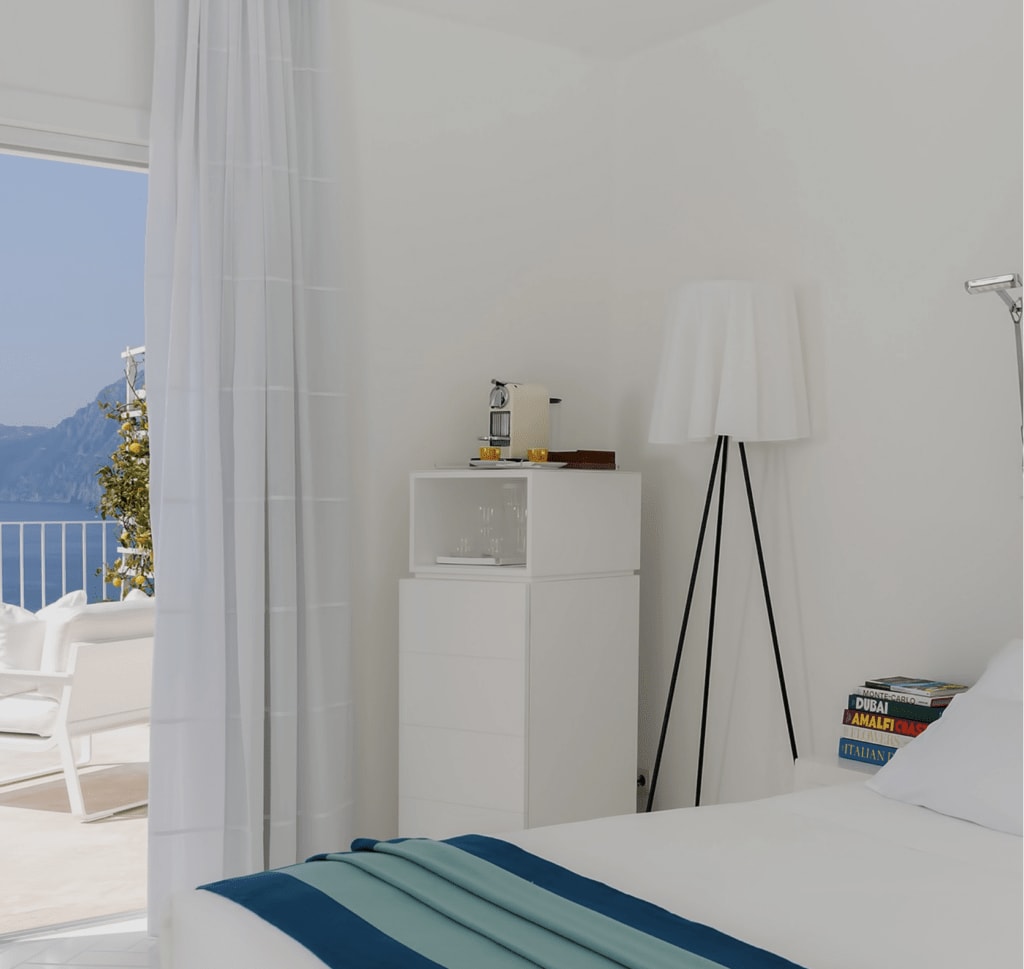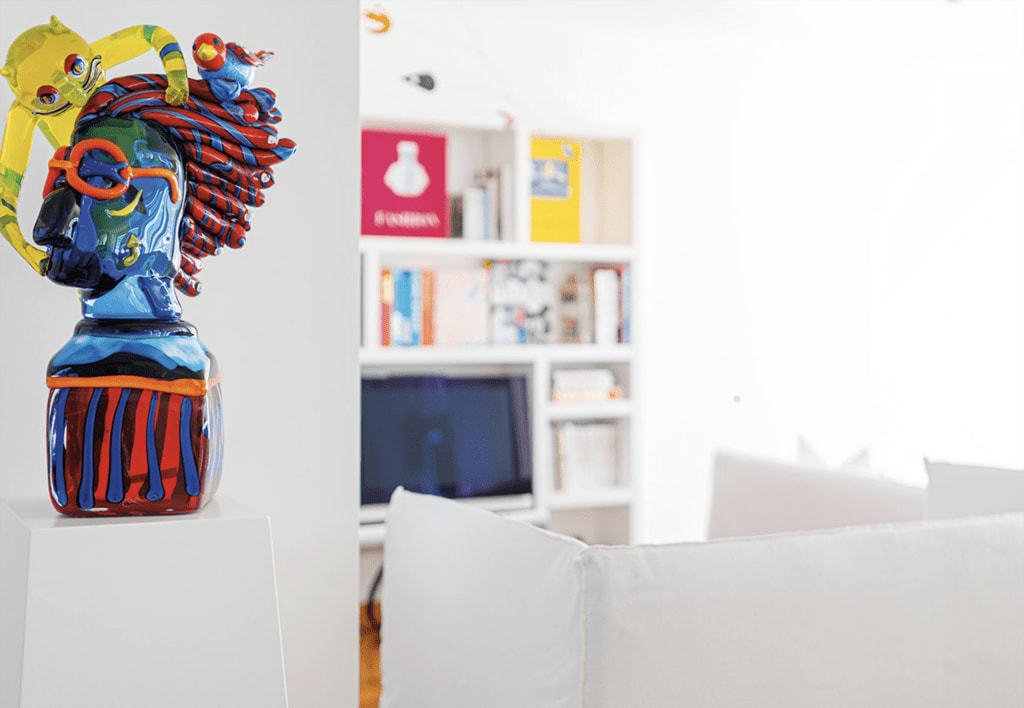 On the first night, we dined at , , located on the top floor of the hotel and offers indoor or outdoor dining under the stars. The food, service, and atmosphere were some of the best we experienced on the coast. On the days we did not have breakfast on our private deck, we enjoyed it on the hotel's terrace, under the bright sky overlooking the sea. Breakfast simply can't be described as a buffet. It was so far beyond, creatively delicious, and memorable each day.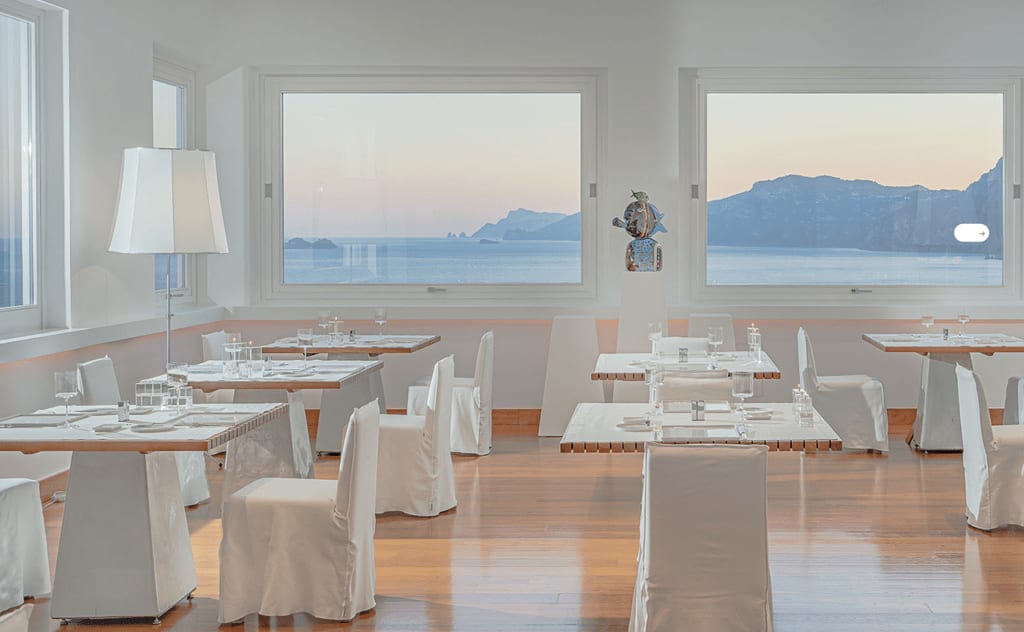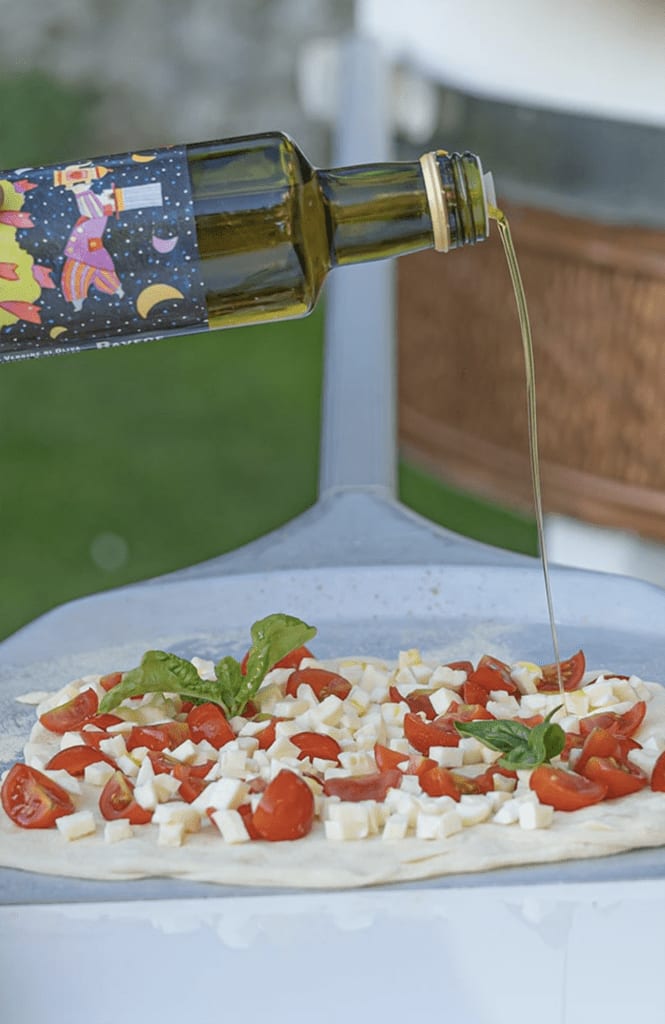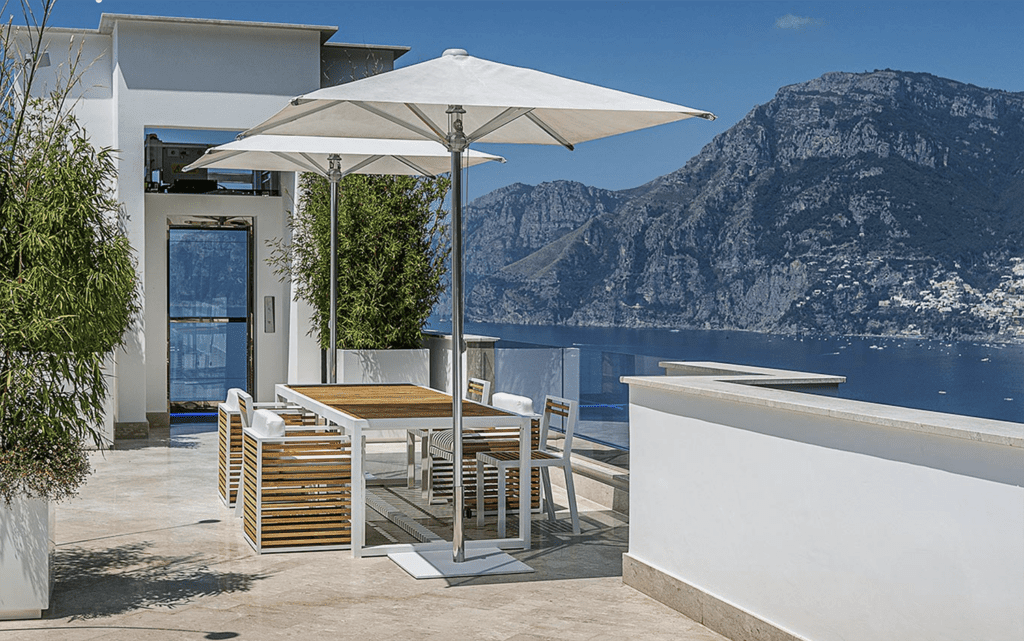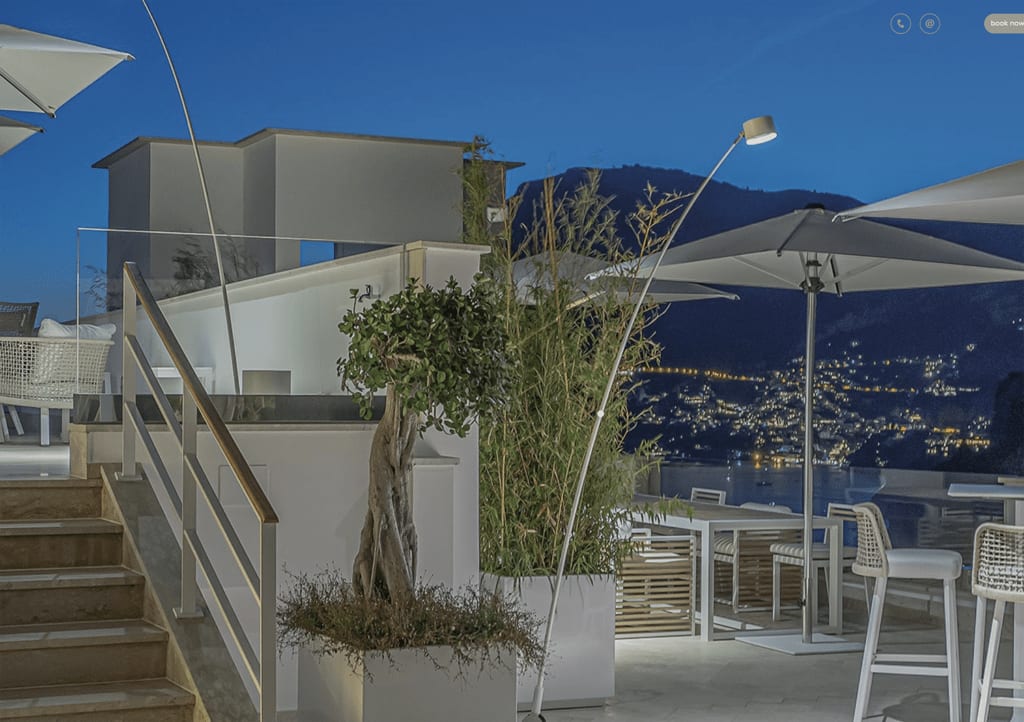 On one spectacular sunny day during our stay, we hired the Master Angelina Boat, and our captain, Giancarlo, took us to Capri and to a hideaway lunch at Conca del Sogno, it was magical.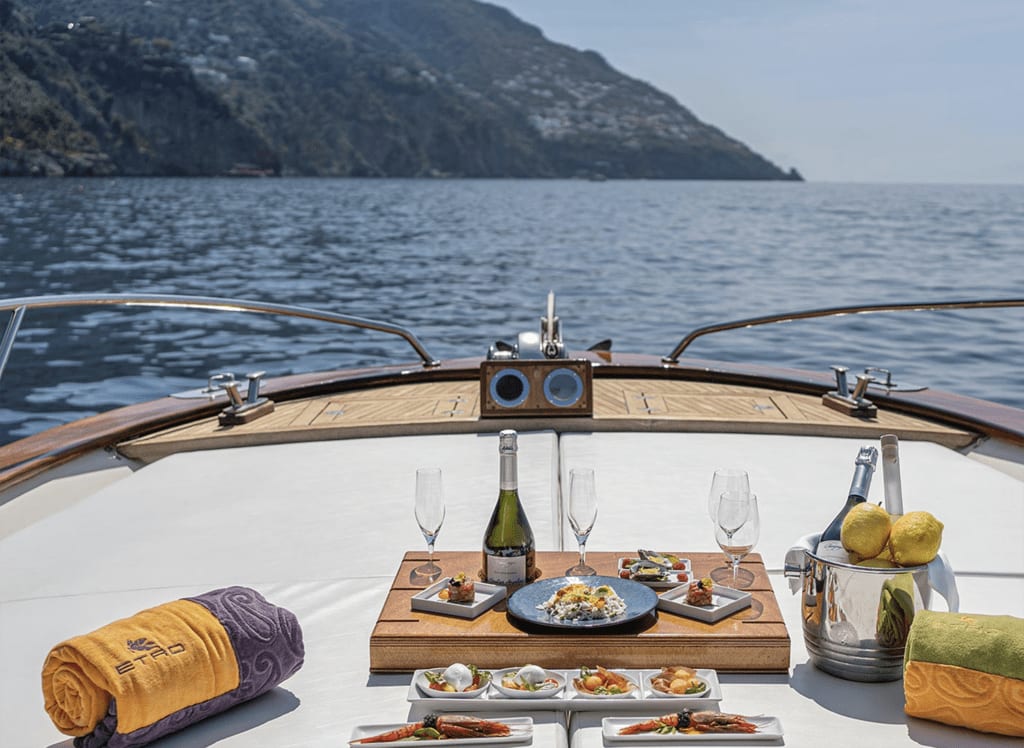 Casa Angelina was by far one of the most memorable properties we stayed at and one that we will visit again. It comes with our highest recommendation. Pepper and I would like to thank the manager Domenico and his fantastic team for their friendly and superb service throughout our stay.

Upon our departure, Domenico presented us with a basket full of Amalfi Lemons to share with our friend and host on our next stop to Ascoli Piceno our next stop.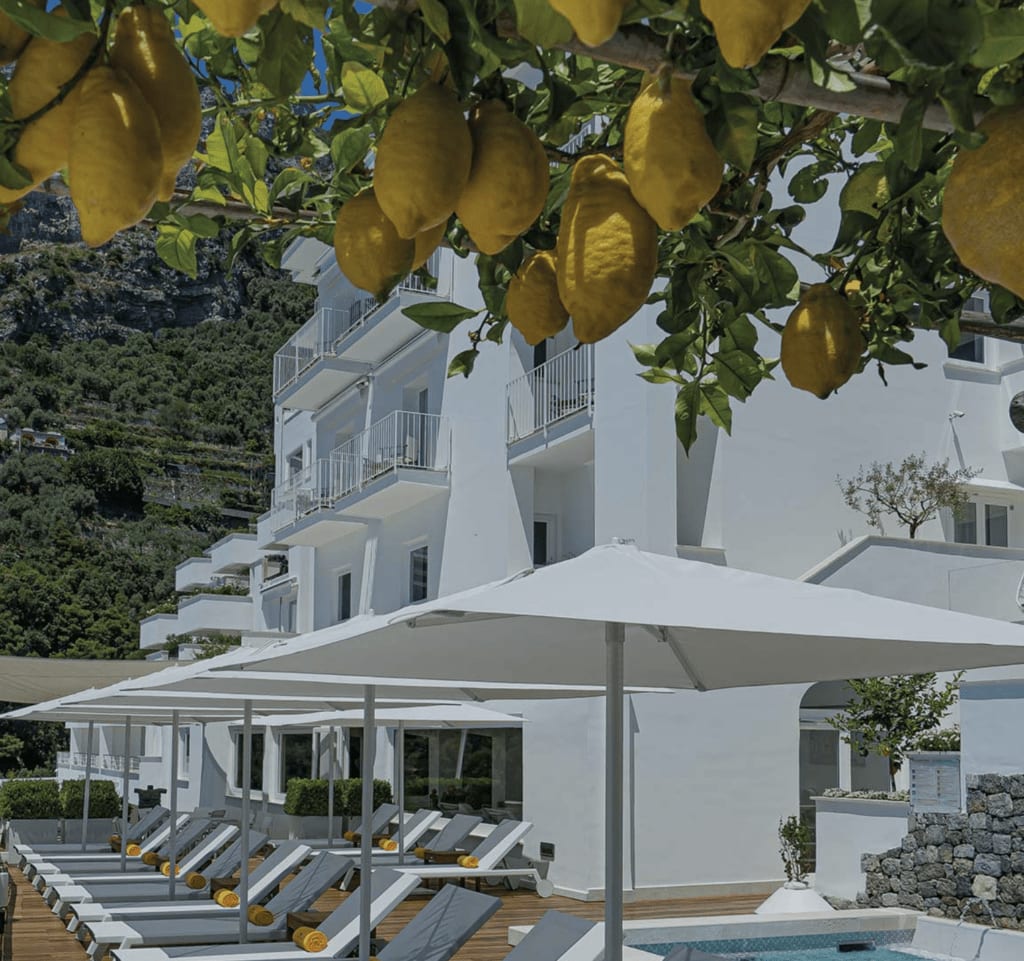 Photography Credit: Umberto D'Aniello, Gianni De Gennaro