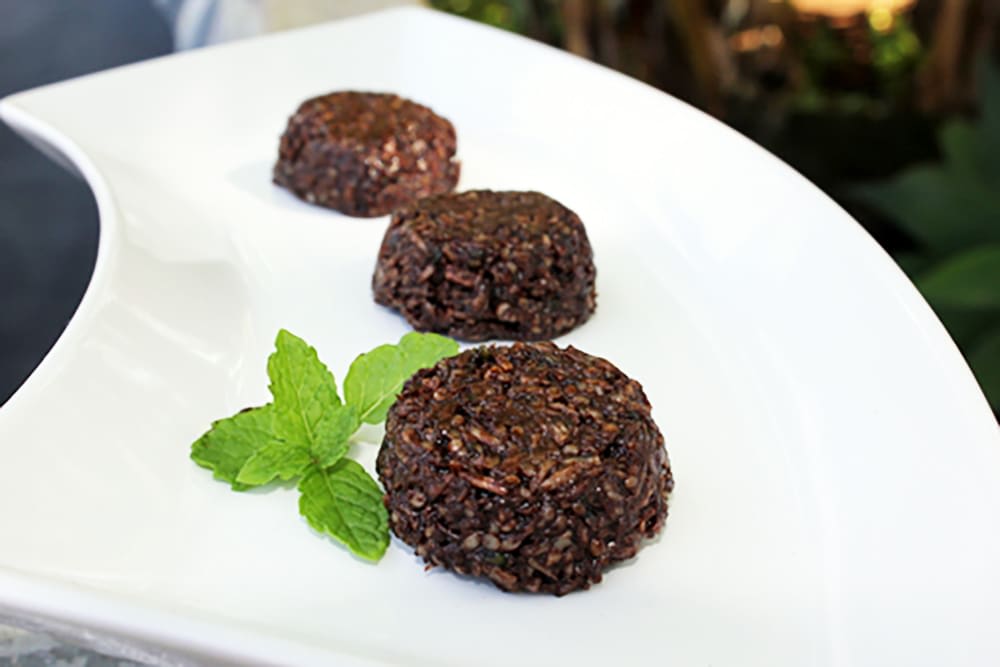 Delicious and simple tasty bite-sized Chocolate Coconut Macaroons are creamy, chewy and very addictive! This recipe is Gluten Free. Make plenty of extras and package these sweet treats for your friends and family.
Prep time: 240
Cook time:15
Yield: 36
Category: Desserts, Sweets
Ingredients
3

c

Shredded unsweetened Coconut

1 1/2

c

Cacao Powder (Cocoa Powder) preferably Organic

1

c

Agave Nectar

1/3

c

Coconut Oil

1

tbsp.

Vanilla

1/2

tsp.

salt

1

c

Hemp seed (available at health food stores)

2

mini cupcake tins
Instructions
Mix shredded coconut, cacao, agave, coconut oil, vanilla, salt, and hemp seed in a large bowl, using a spoon to incorporate the ingredients.
Using a small ice cream scoop fill mini cupcake tins.
Refrigerate for 4 hrs before serving.
Notes
Source: Shared by Joe Kistner Will keep for over a week in the refrigerator wrapped in plastic.