Birdhouses have become quite a collector's item. With so many unique designs new and old, a collection can easily be amassed with houses of all sizes and shapes. My Dad and his partner Bob are big collectors of many things, including birdhouses. My Dad has often told me that what makes items really stand out is a grouping or collection of them displayed together.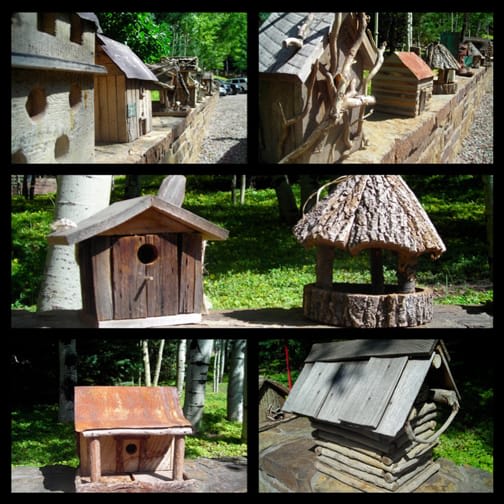 Every summer they carefully place over 50 birdhouses that they have collected over the years, all along the rock wall near the front entrance to their home. I have often sat there and wondered what it would be like to be a bird, flying through the rocky mountains, enjoying the Aspen air and coming upon a virtual city of amazingly unique birdhouses.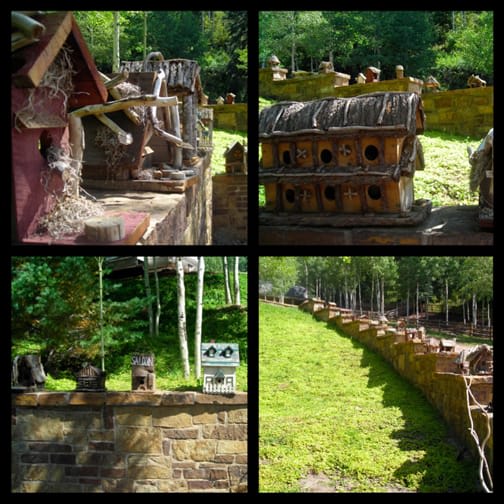 I would fly from one to the other, checking out the entrance, design, and structure. Once I came upon the one that I felt suited me best, I would invite all my birdie friends to come and choose their dream home, and we would all chirp in harmony. Maybe nesting in style is how Aspen real estate got its start!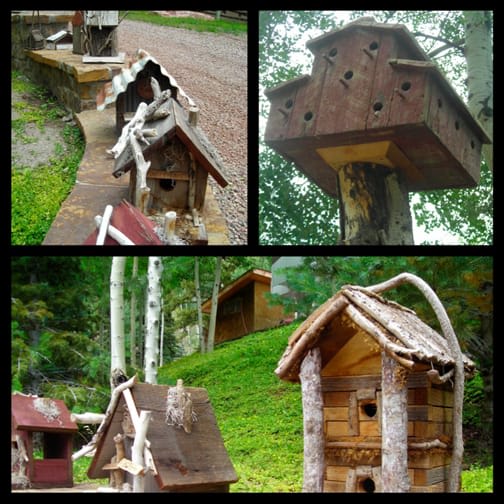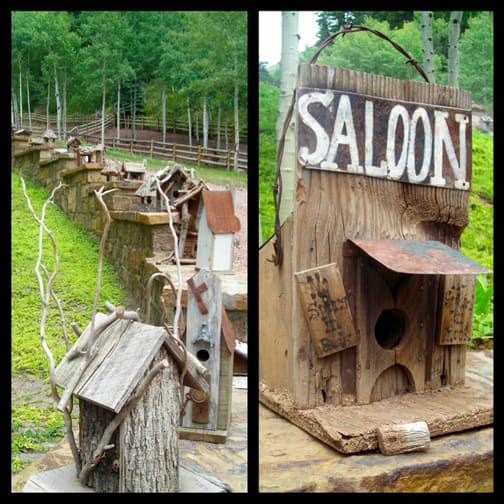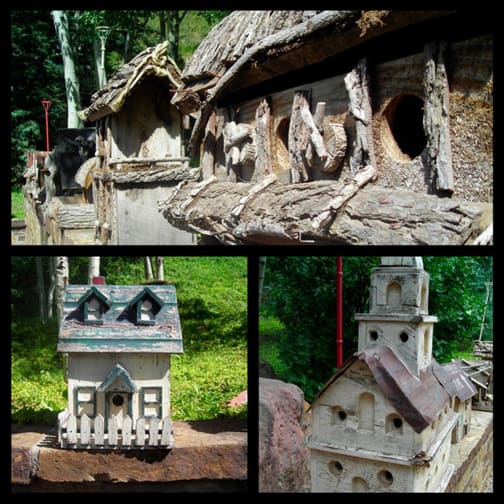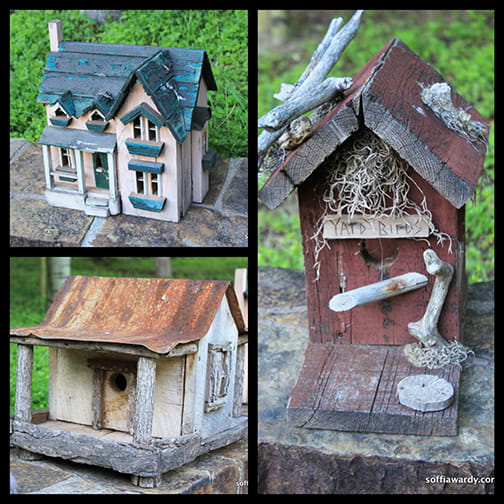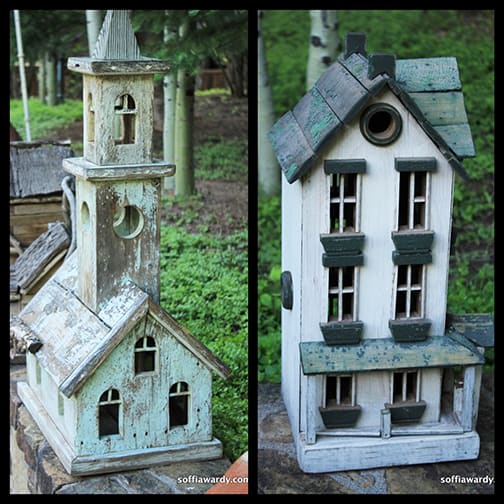 Think about what you are collecting, and choose each piece carefully to enhance your environment. Write little notes and tape them to the bottom or place them on the inside of each piece, to remind you where you found it and any special meaning it may have. This little tip can make the collection increasingly valuable to your loved ones.
Happy Collecting!