If you frequent Amen Wardy Home, where the variety of napkin rings is unmatched, you won't be surprised to know that they are one of my Dad's favorite objects for tabletops. Over the years, he's amassed a personal collection with too many to count. I am happily trying to follow in his footsteps. And with the volume comes the dilemma of keeping track of them. This antique apothecary cabinet is a creative and decorative solution for storing the multiple pieces in each set.
Dating back to the 18th century, a version of the square-corner cabinet is often referred to as a medicine cabinet or a hundred-eye cabinet. It is generally lower and wider than a standard cabinet, although they can be found in many sizes. Apothecary cabinets have numerous small drawers that were originally used by Chinese doctors to store medicinal herbs. Some antique cabinets also have two or more secret drawers where poisons were hidden. By the beginning of the 20th century, these stately utilitarian chests went out of style when preformed pills and mass-produced packaging took the place of individually measured powders and ointments. But today they remain true pieces of functional art.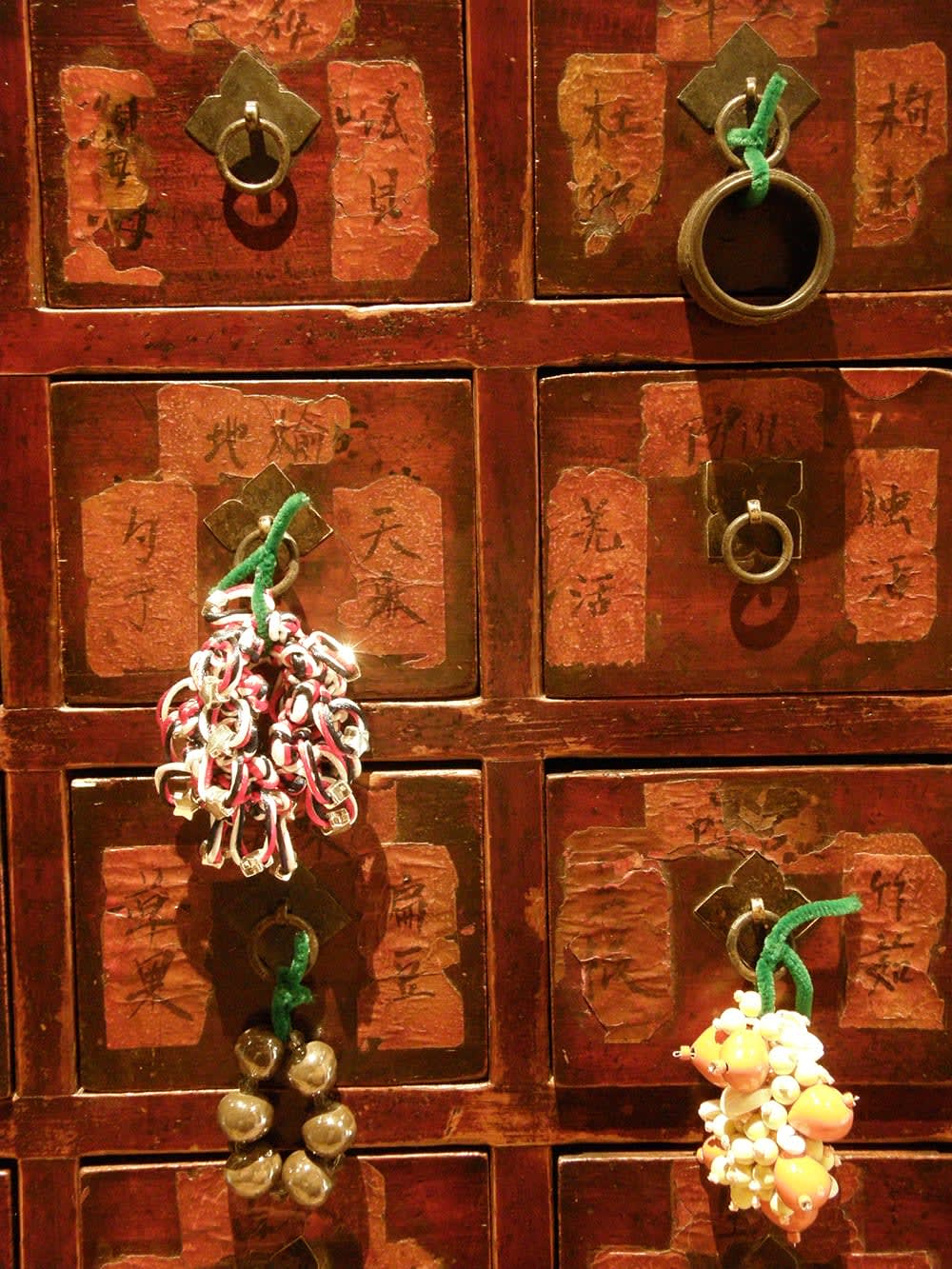 If you're more interested in a particular use than owning an antique, many manufacturers are creating apothecary-style cabinets with drawers sized to hold CDs and DVDs, for example.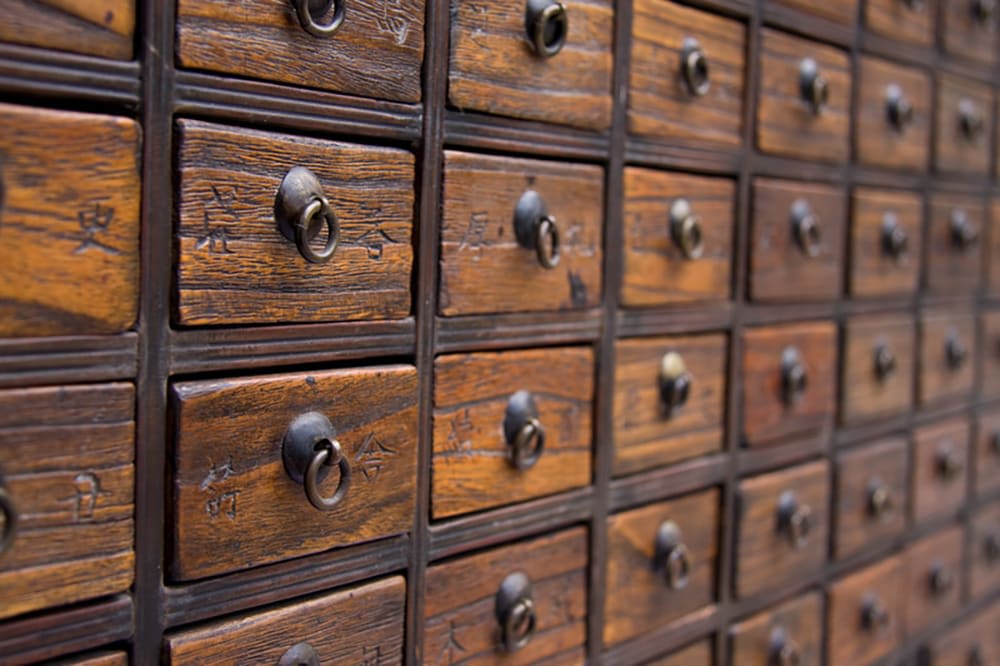 While the original script painted on the drawer faces tells which herb was stored in each drawer, My Dad ties the drawer pulls on his cabinet with the appropriate napkin ring to show what's inside. (Pipe cleaners for ties instead of string offer easy access to the hanging rings.) Using the rings as place-markers on each drawer is a simple detail that saves searching every drawer for the rings you're after.
Apothecary cabinets serve as great examples of creative organizing and thinking outside of the box when it comes to storage. It's proof that utility can be beautiful.