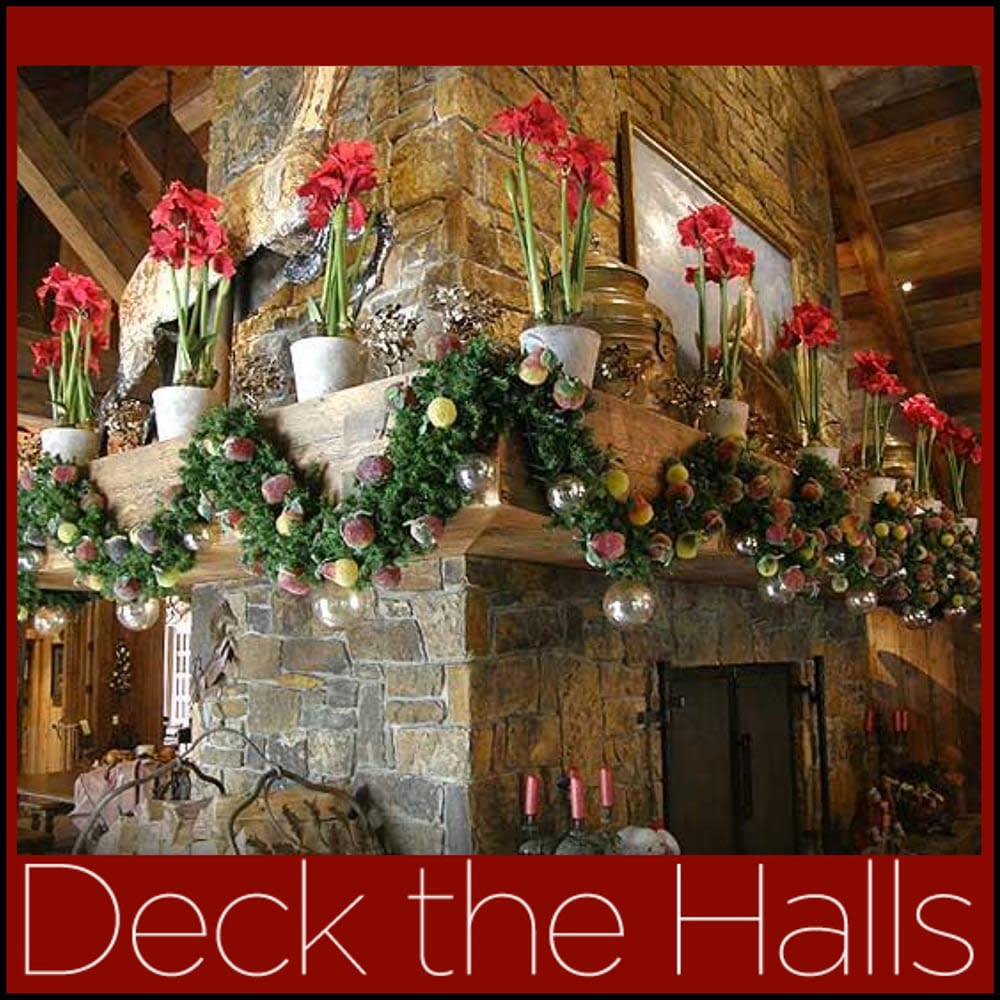 This garland is fit for the Sugar Plum Fairies with its sugar-coated faux fruit.
Christmas is the decorator's ultimate theme: It comes and goes annually, so there's a recycling aspect to ornaments and accessories. The season is short, so there is no need to second-guess oneself with questions like, Will I love this in six months? And lastly, the icons never change, so virtually nothing goes out of style.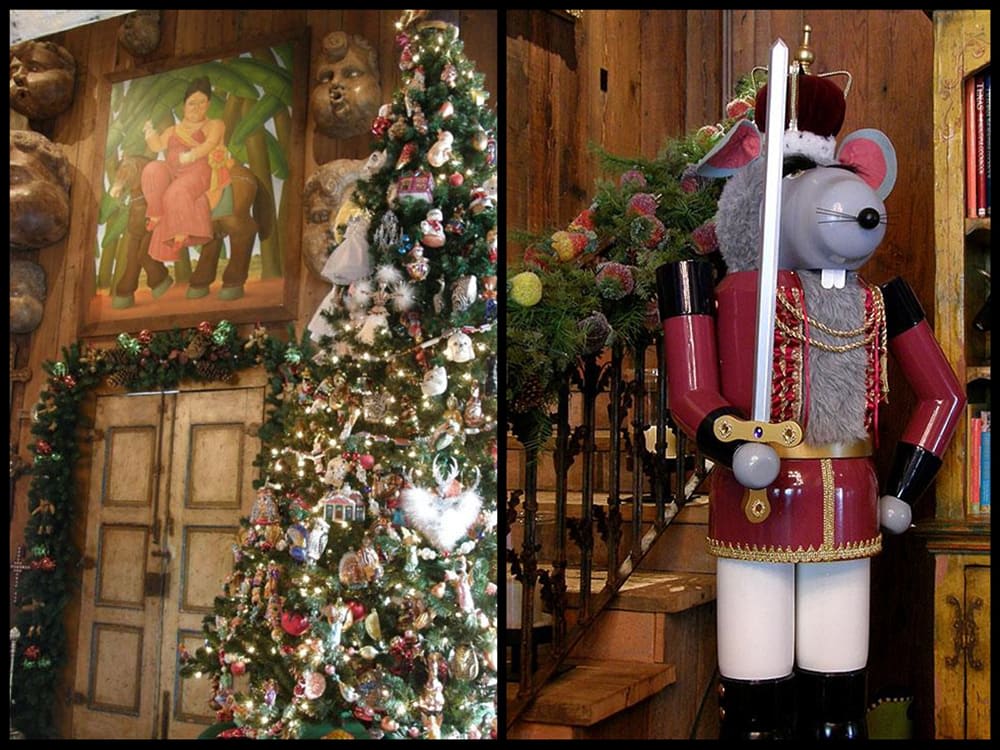 With the effect of being candy-crusted in ornaments, this statuesque, 16-foot tree is straight out of a childlike dream. A life-size mouse king from the Nutcracker stands guard next to the staircase.
Because there will always be trees, stockings, boughs of holly, and regular players like Santa Claus and the Nutcracker, gathering and adding ornaments and other decorations can be an enjoyable endeavor that stretches over a lifetime. And if you have heirloom Christmas objects, then those special pieces will cross over generations and become enmeshed in your family's traditions.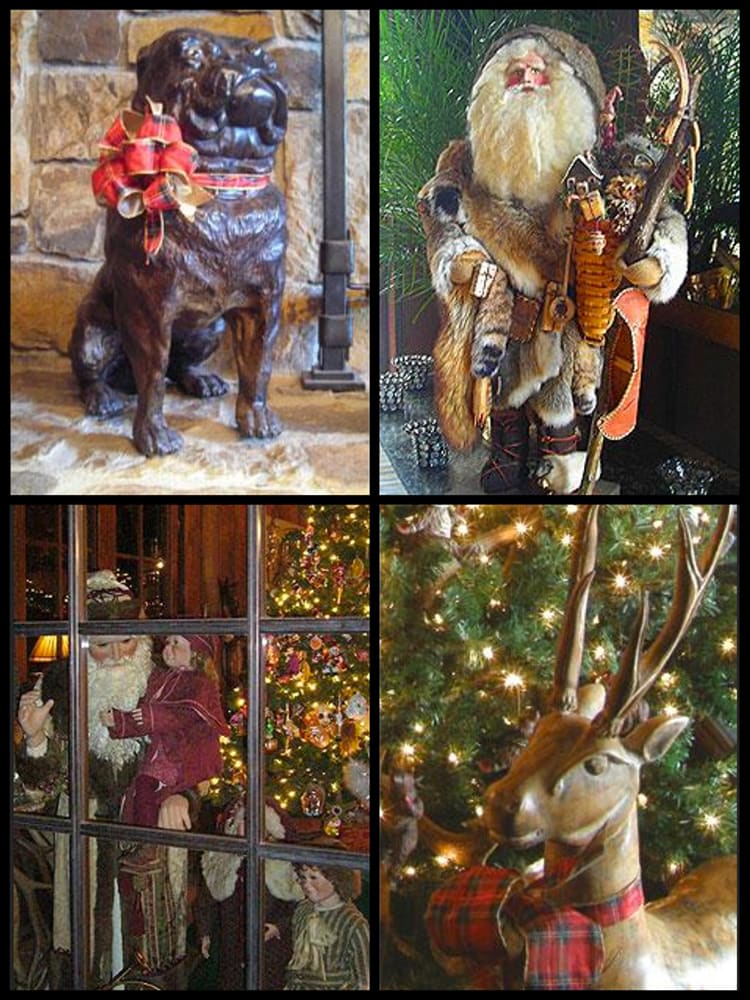 Adding trim to objects around your space is another way to carry out your Christmas theme. Here a Black Forest dog receives a fancy bow. Upper Right: Vintage Santa Clause with a porcelain face. Life-size Father Time, the perfect greeter for guests young and old and a hand-carved deer.
My family loves the holidays and truly has an all-bets-are-off approach to decking the halls. Over the years, we has amassed everything from vintage, eclectic hand-blown glass ornaments to traditional holiday antiques to a life-size Saint Nicolas.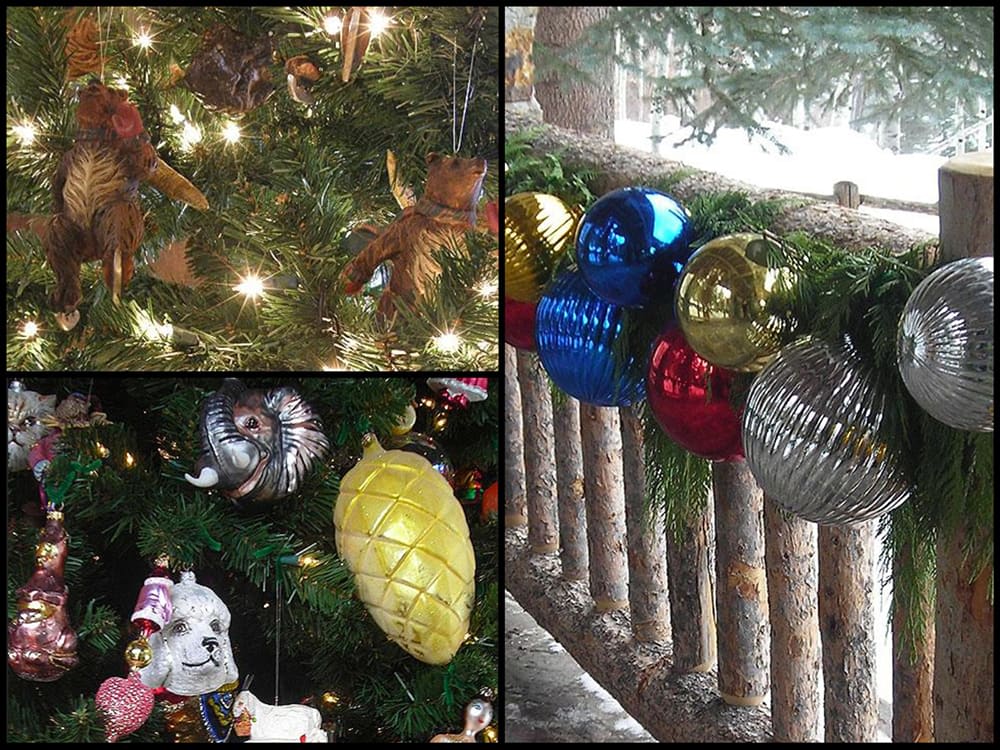 If you have the space, setting up more than one tree is a great way to experiment with different styles. The tree (upper left) is more subdued with a woodsy theme that includes carved, ice skating bears, deer antlers and tiny clear lights. The main tree (lower left) with its kaleidoscope of colors, shapes and Yuletide motifs. Giant glass bulbs adorn the garland outside and create an inviting entrance.
A good rule to follow is to buy only things you love, then chances are their appeal will hold up over the years. Keeping an eye for objects that have a traditional design helps with longevity as well. But if there's something that speaks to the here and now, and you just love it—an iPod-toting penguin on ice skates, perhaps?—then by all means bring it into the fold. If nothing else, it will remind you of a slice of life.