Chef George Mavro, Cooks at a Special Dinner Party!
James Beard award winning, Chef George Mavro surprises us with dinner. We recently joined our dear friends Gloria and Steven Cohen for dinner, at their home on Kauai. They are wonderful cooks, amazing hosts and fellow foodies. This particular evening we were welcomed by intoxicating and wonderful aromas coming from the kitchen.
We quickly recognized the prestigious James Beard award winning, Chef George Mavro. I looked at Gloria and said, "OMG-really"? She just smiled back and said, "YES-really and Happy Birthday".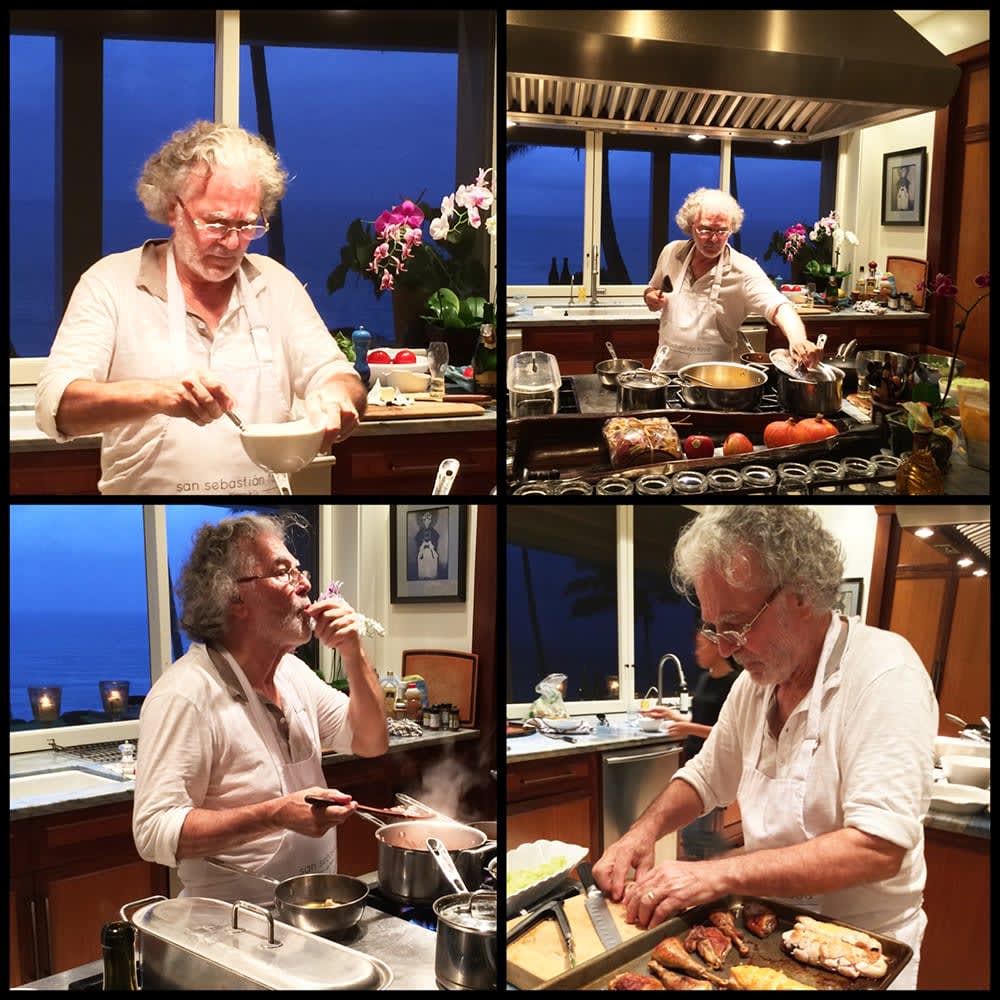 Sublime Ingredients!
We enjoyed champagne with our friends, Chef Mavro and his lovely wife, while we tasted some delicious and amazing delights, Foie Gras stuffed dried plums, a log of sliced dried caviar and a fantastic salami, that Steven brought back from a recent trip to Spain.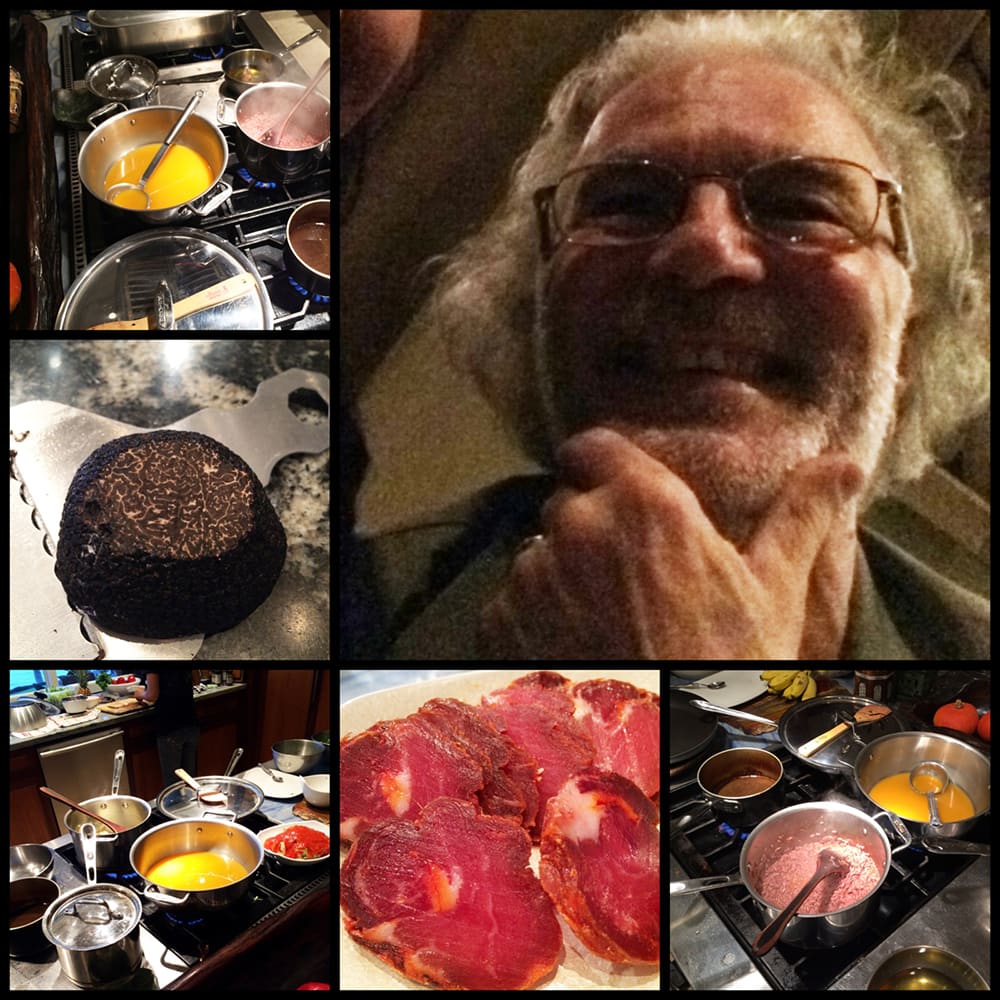 Dinner was delicious and surreal, Chef George prepared roasted Guinea Hen, poached Sea Bass with fresh herbs, ginger and sizzling hot oil topped with shaved black truffle, accompanied by a perfectly prepared salad and vegetables.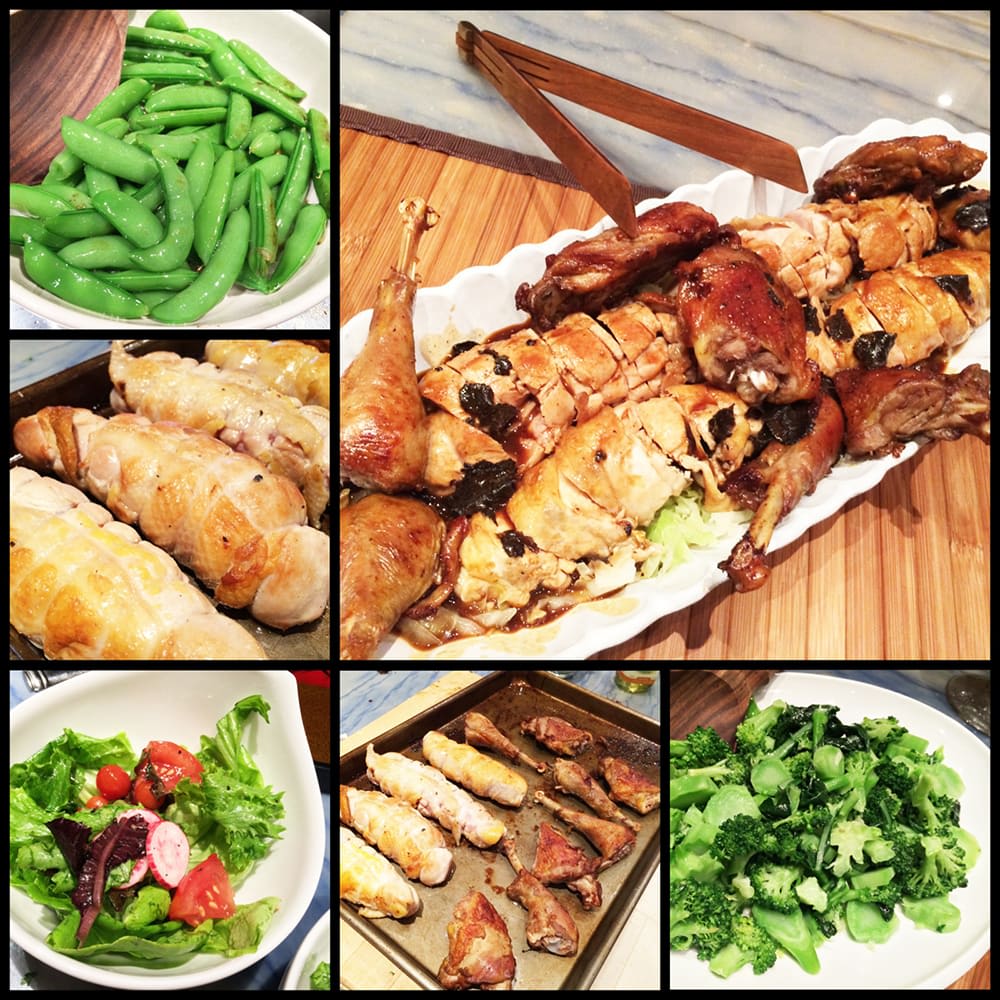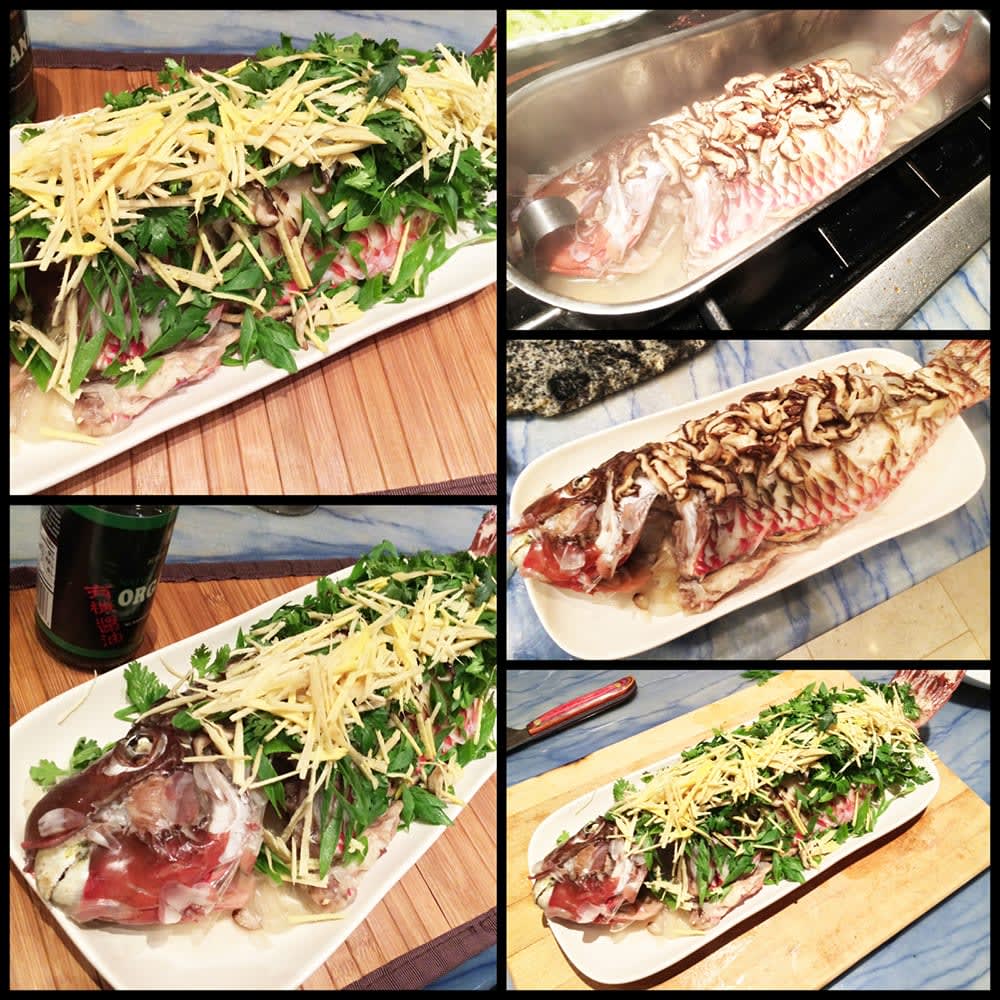 Chef George Mavro
Now a bit about french born, George Mavrothalassitis… He is the chef/proprietor of Chef Mavro, one of Honolulu's fine dining, top-rated restaurants and a founding member of Hawaii Regional Cuisine. Chef Mavro was recognized by Wine Spectator as one of the eleven most important French chefs working in America.
Chef Mavro, is the only independently owned Hawaii restaurant to earn the 2014 American Automobile Association (AAA) Five Diamond status (every year since 2008), as well as the only Hawaii restaurant with Gayot Three Toques 18/20 rating and on their "2014 Top 40 Restaurants in the U.S." Also, the restaurant holds numerous Top 10 awards including "Top 10 Restaurants in the World" based on a vote of the editors of Fodor's guidebooks, and "Top 10 Seafood Restaurants in the U.S." by Gayot.
Seasonal menus feature recipes with wine pairings selected by a wine committee after a blind tasting of five wines with each recipe. The restaurant's famed food & wine experience is orchestrated by restaurant manager/wine director Doug Johnson. Pastry Chef Elizabeth Dippong, who produces Chef Mavro's famous bread, flavorful contemporary desserts, ice creams and all baked accompaniments.
If you find yourself in Honolulu do your taste buds a favor and make a reservation at Chef Mavro and experience a romantic, unforgettable evening with expert food and wine pairing. Ask to meet him, he is charming, warm and a true culinary genius. Say hello and tell him we sent you – Bon Appetit!