Sunday we spent the afternoon at Aspens Hotel Jerome at the fifth annual Grand Cochon competition. What is it you ask, well imagine 10 fantastic chefs creating three dishes each using bits, parts, and pieces out of 10 breeds of Heritage pigs.
Competitors also known as the "Royal Court" included, Missy Robbins Chef of "A Voce" in New York, Ryan Smith, "Empire State South" – Atlanta, Jason Harrison, "Flame at the Four Seasons Resort" – Vail, Jason Franey, "Canlis" – Seattle, Michael Scelfo, "Alden and Harlow" – Boston, Mike Isabella, "Graffiato" – Washington, D.C., Chef Ray "Garcia, Fig" – Los Angeles, Aaron Brooks, "Edge Steakhouse at the Four Seasons" – Miami, Cosmo Goss, "Publican Quality Meats" – Chicago, Chef Ray "Garcia, Fig" – Los Angeles, and Adam Sobel, "RN74" – San Francisco.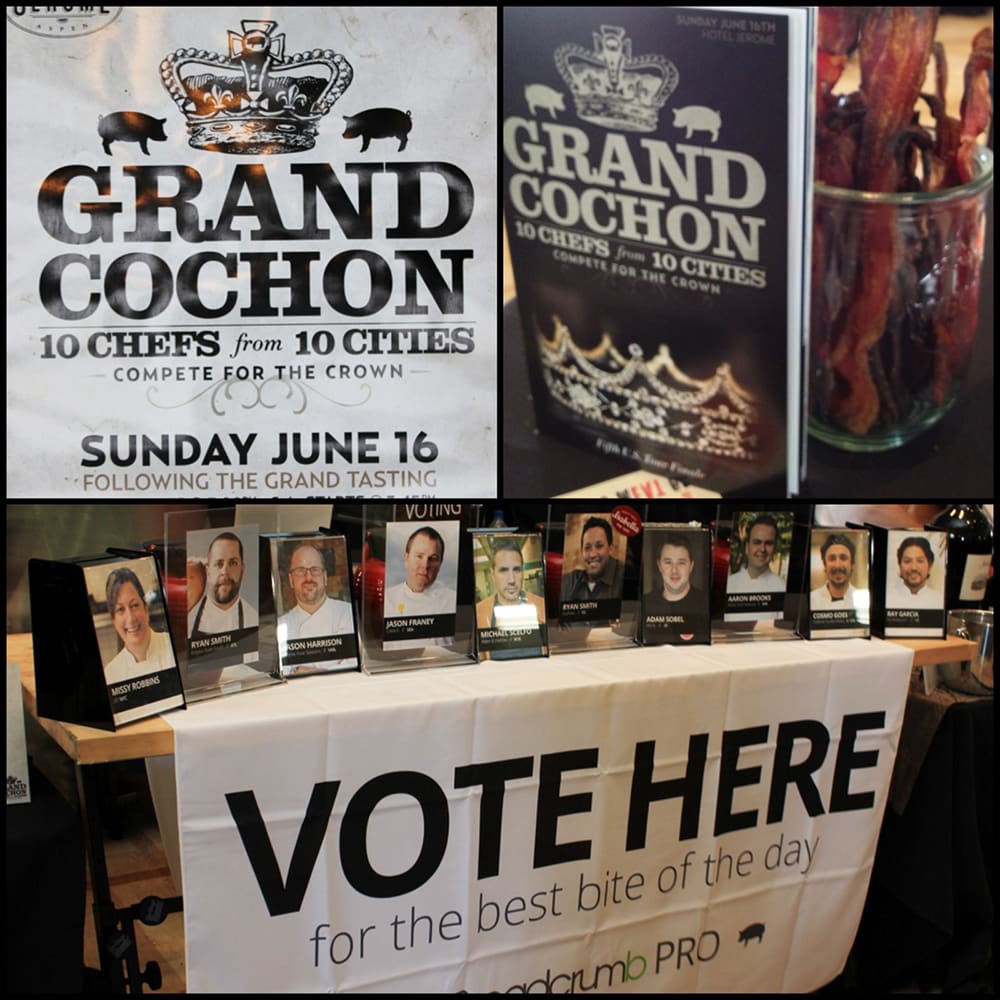 All dishes are then judged by 20 professional judges, as well as the several hundred pig-loving fans who can't wait to taste a salty and or sweet bite of each creative dish. Each mouthful is a happy, exciting surprise to your taste buds and it's easy to see that each and every chef is doing his or her best to WOW and be crowned, "The King or Queen of Porc."!
Judges included "Bizarre Foods" chef Andrew Zimmern (pictured below), chef Claudine Pepin, 2012 "King of Porc" Jason Vincent, 2011 "Queen of Porc" Duskie Estes, cheese expert Laura Werlin (pictured below), sake sommelier Nancy Cushman and James Beard Award-winning chef Tim Cushman of o ya in Boston, regional manager Todd Clark of Matsuhisa Aspen/Vail, and executive chef Sheamus Feeley of The White House Tavern in Aspen.
Several other Chefs were on hand to pig out, José Andrés, (pictured below) was sharing bites with his family, Sissy Biggers, Johnny Iuzzini, David Burke, and Chef Michael Voltaggio (pictured below).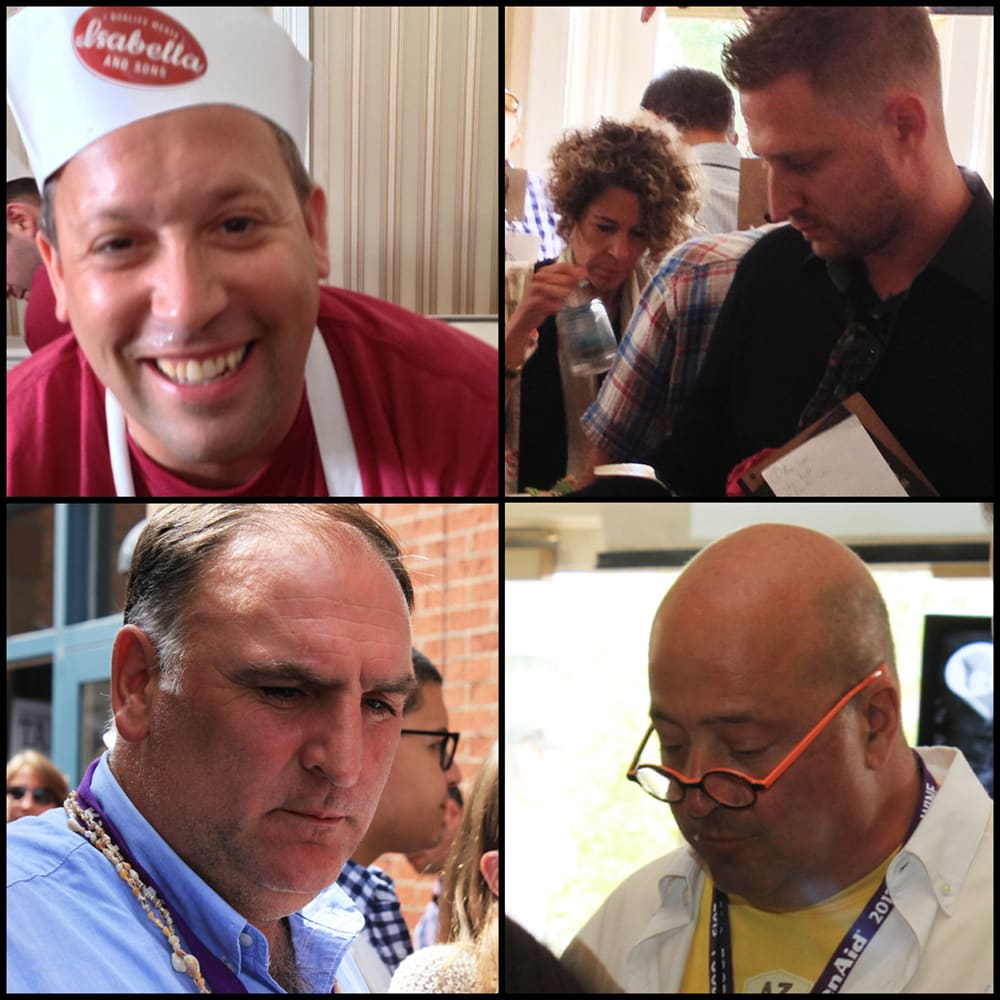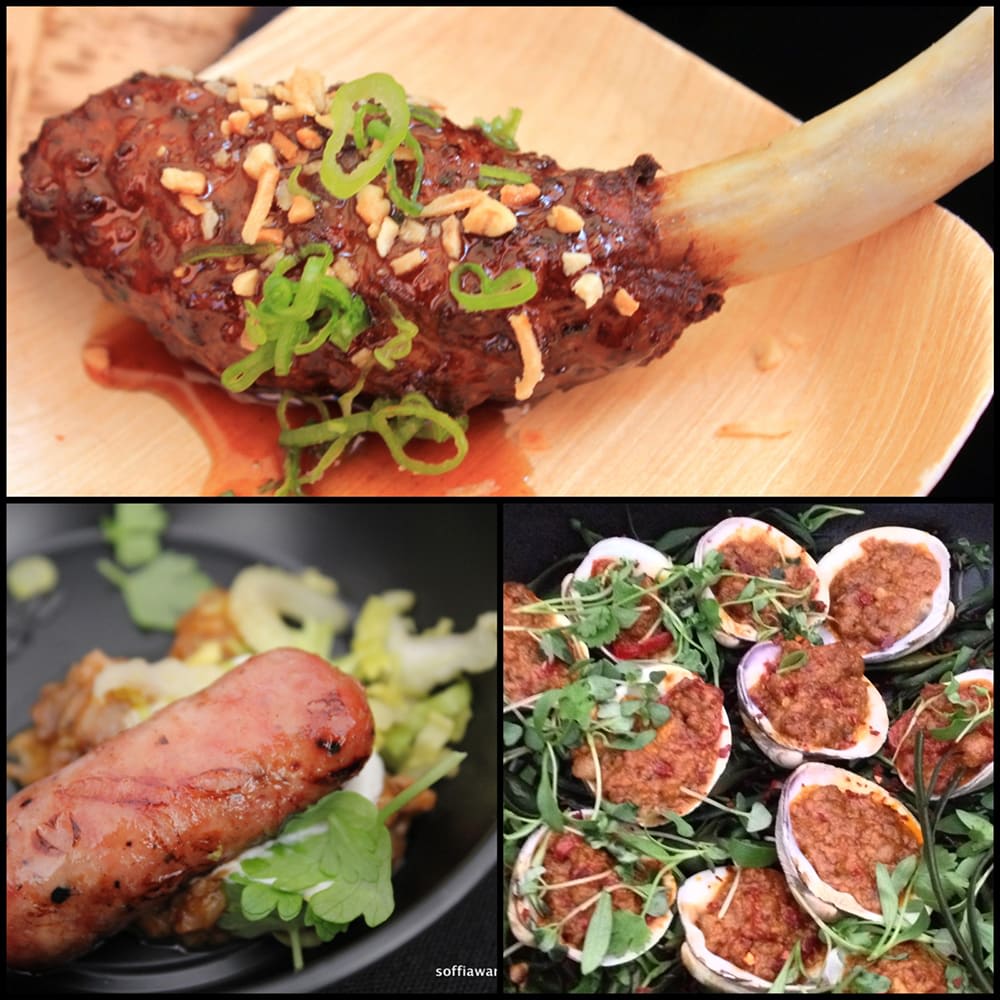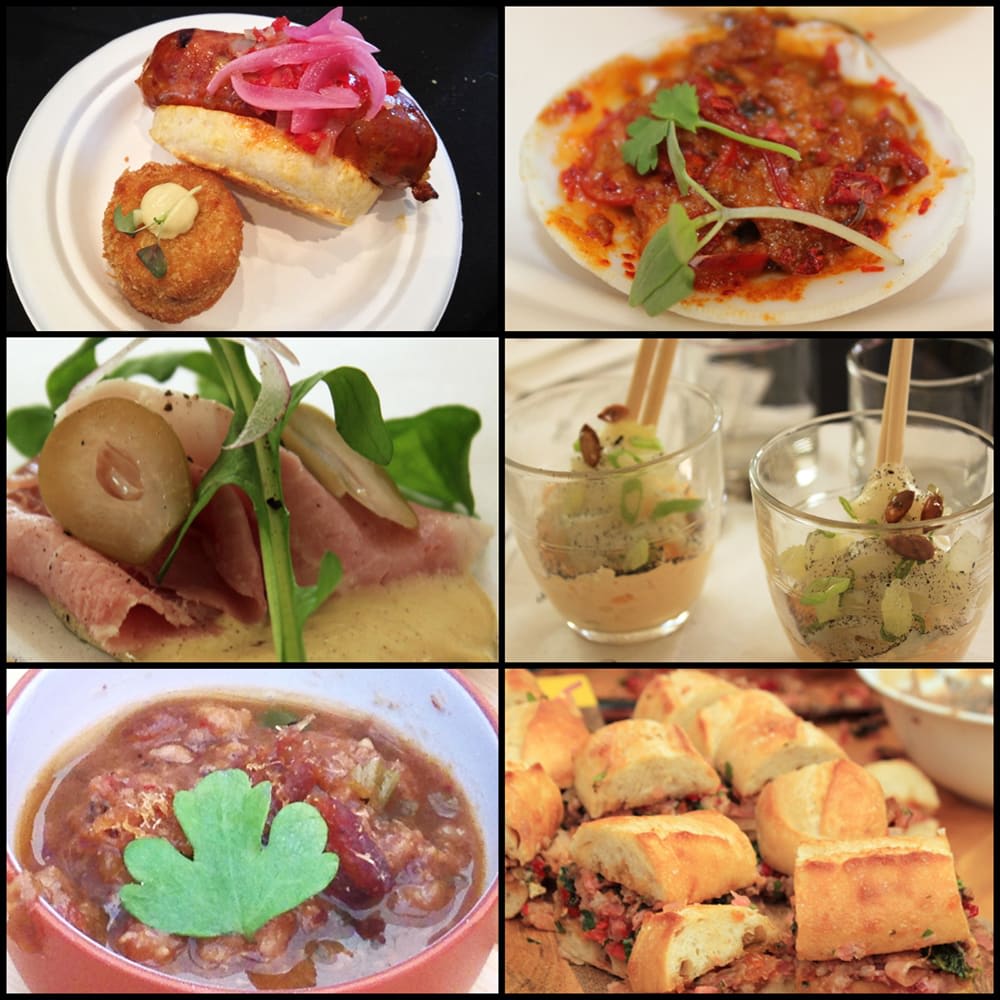 We loved Missy Robbins' spicy meatballs with crispy breadcrumbs, (below-top right)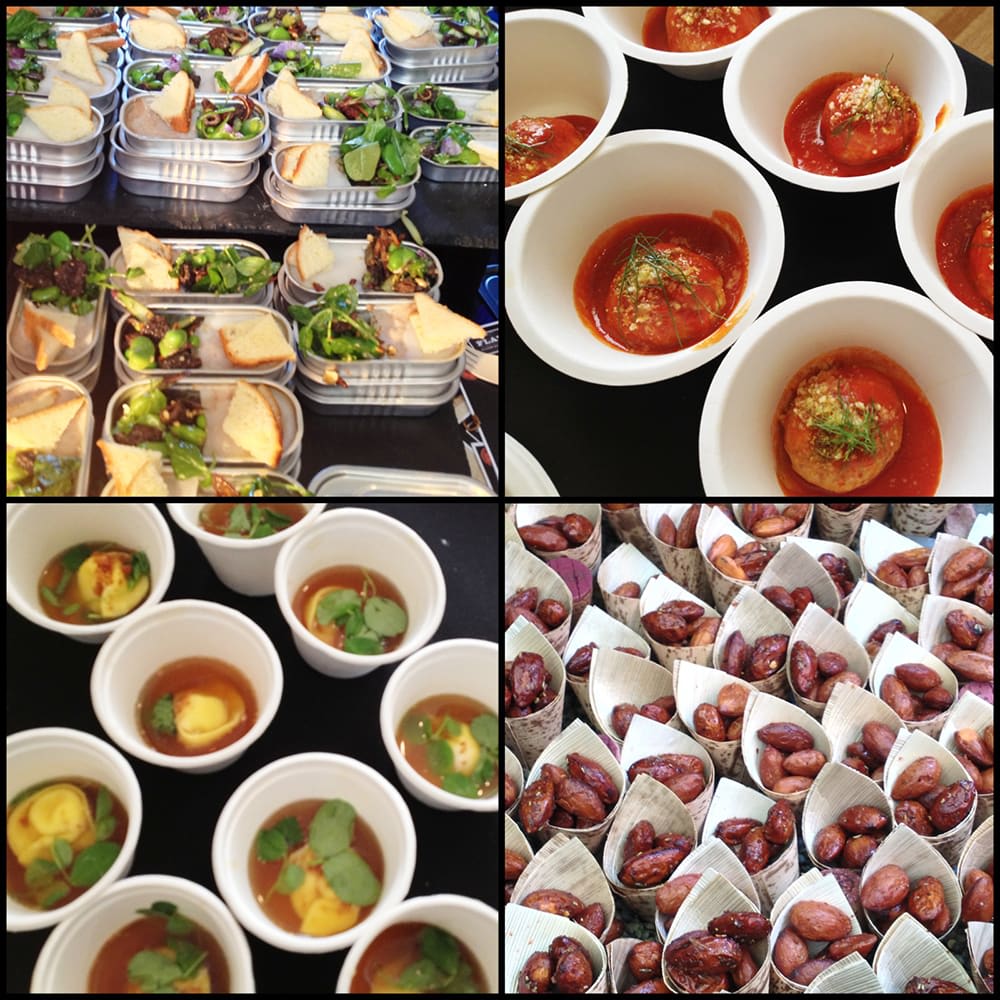 There were several wineries, craft brews, as well as the "Perfect Manhattan" Bourbon Bar presented by Breadcrumb, and the new Mezcal Tasting, of the 2013 Punch King Winner (presented by Breckenridge Distillery) on hand to wash everything down.
When we first walked in we were greeted by a butcher demo by Miyabi / Zwilling USA. An entire, very large Berkshire pig was butchered right in front of us into several coveted cuts, all of which were wrapped and sold, with all proceeds going to benefit volunteer students.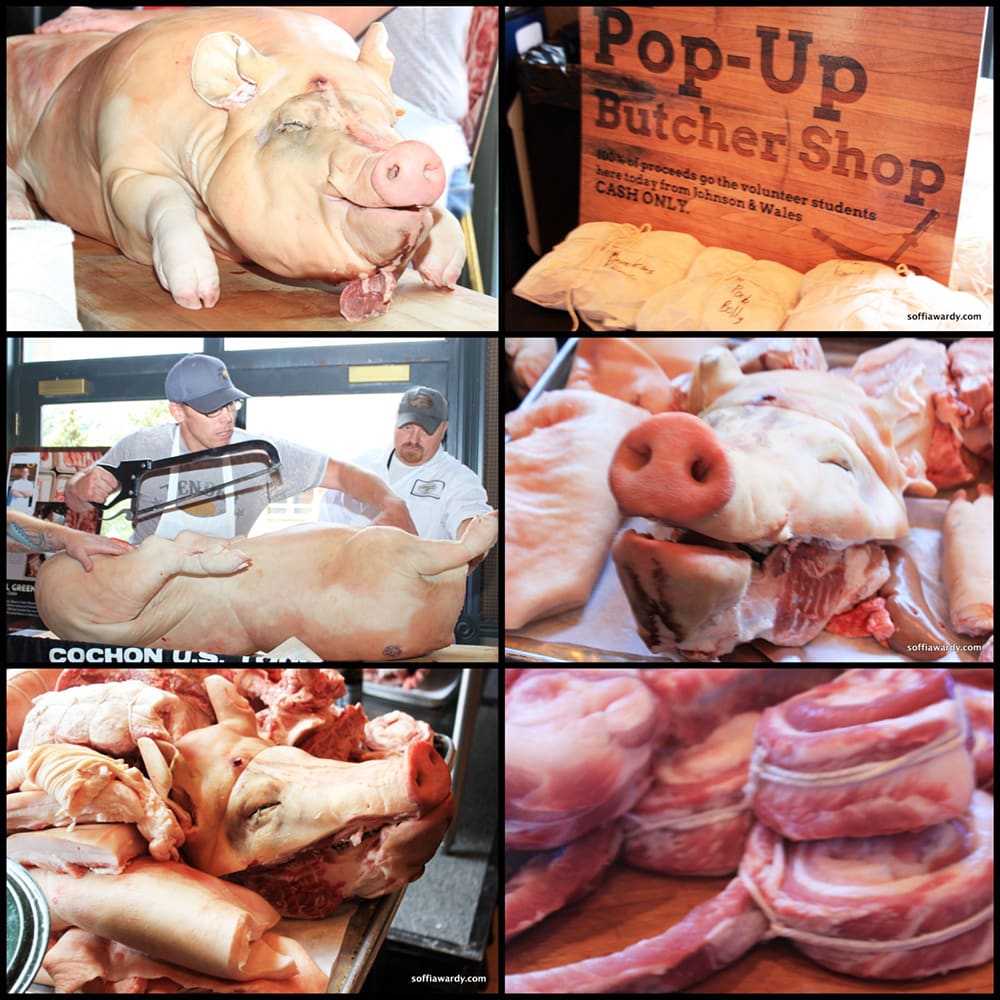 Still hungry, (we weren't) but we still managed to stop at the special Tartare Bar presented by SIMI Winery and Matsuhisa Aspen, the infamous Cheese Bar and finally pork infused desserts.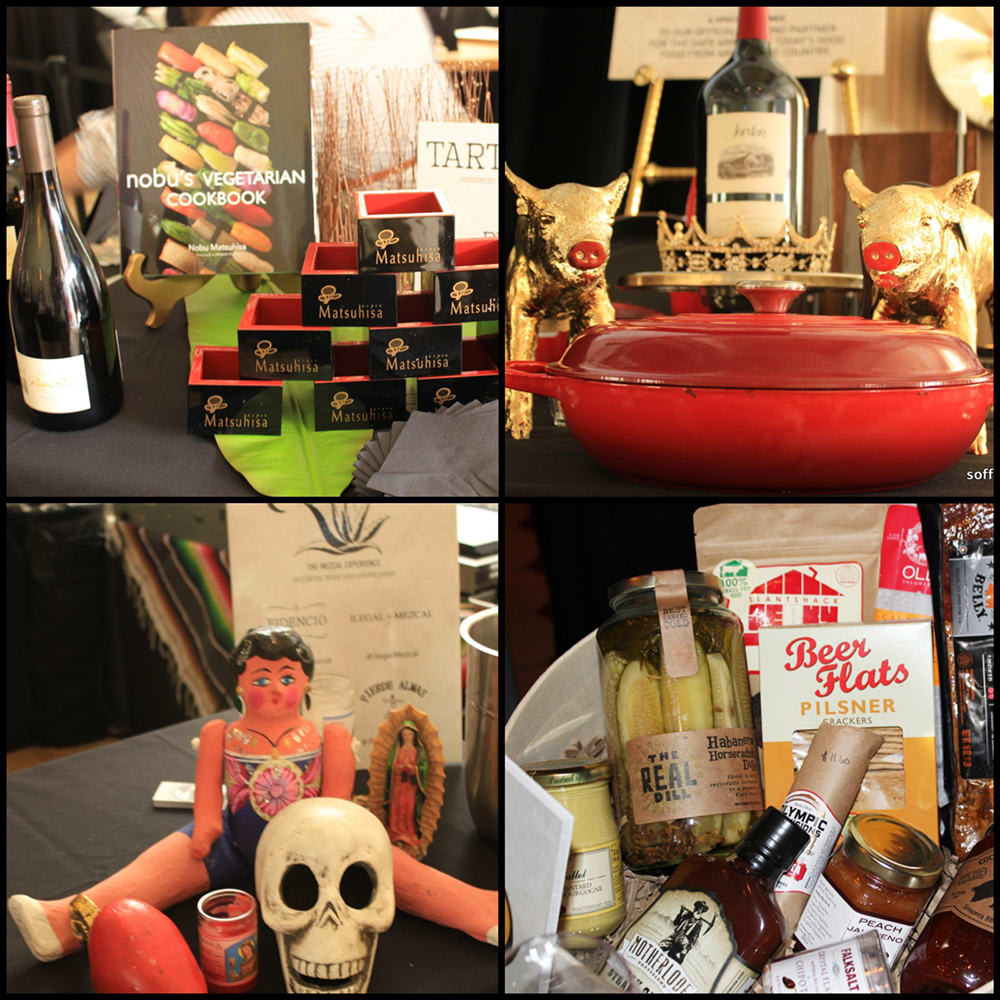 And the Golden Piggy goes to the 2013 crowned, "King of Porc"
Adam Sobel, "RN74" – San Francisco "
Fat Elvis" – peanut butter, chocolate, and pork.