Savory, Fluffy, and Light Meatballs!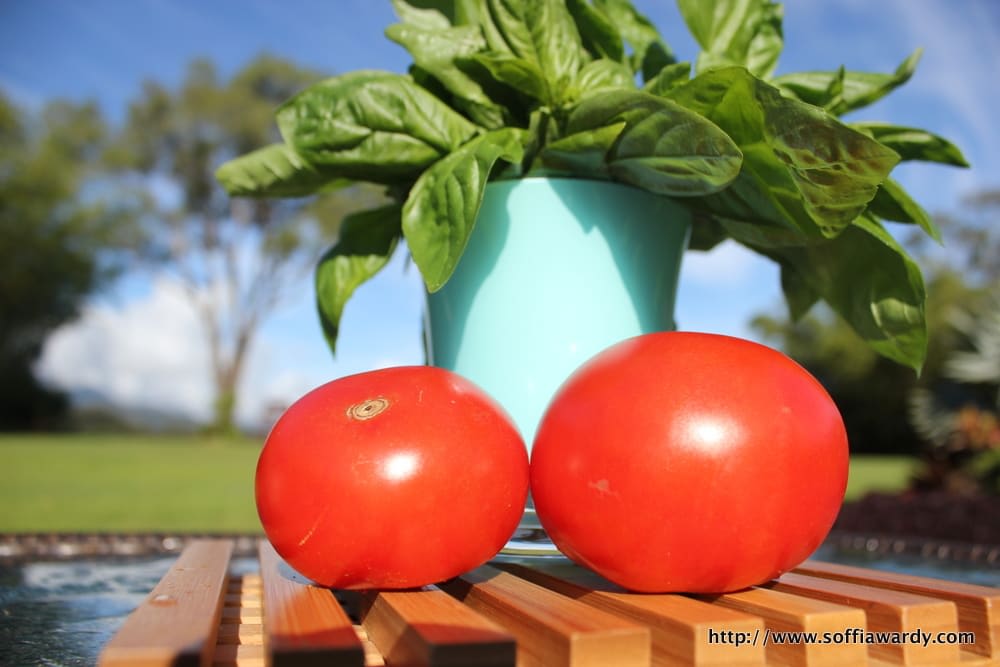 As with everything we make, the trick to a sublime bowl of spaghetti and meatballs is using the best quality ingredients. It is always preferable to have the butcher grind fresh chuck instead of buying packaged ground beef. The same goes for grating aged Pecorino Romano, using fresh basil and San Marzano tomatoes. We first saw this recipe on Bobby Flay's Throwdown and thought we'd give it a try. All I can say is now I miss Grandma Maroni almost as I miss my Grandmother.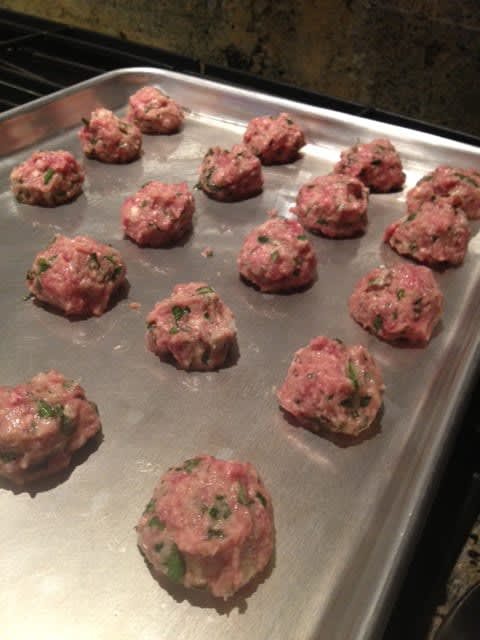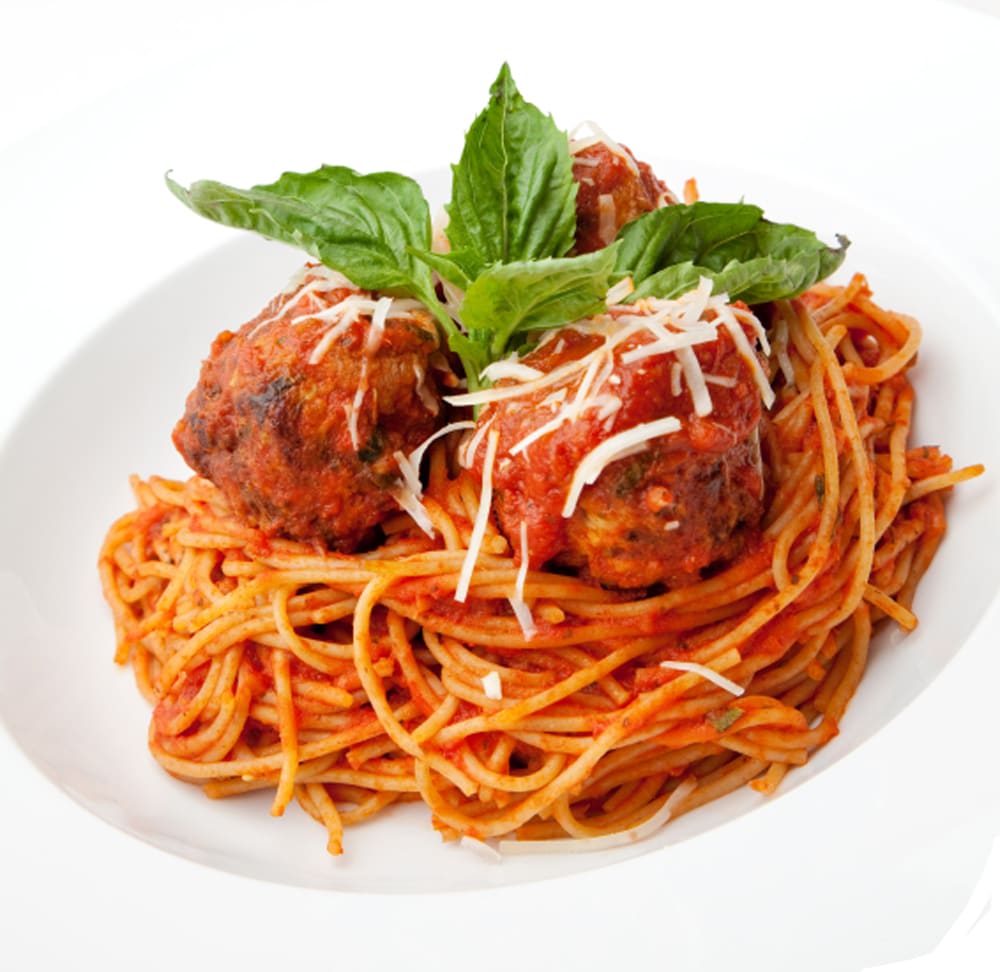 These meatballs are almost fluffy and much lighter than many others we have tried to make. You can also mix pork and veal with the beef to a 1-pound ratio of all three included for a flavor variation.
We decided to make extra meatballs for a cocktail party, so those photographed on the tray are actually much smaller than the meatballs we made and served with the spaghetti.
Prep Time: 30 minutes.
Cook Time: 1 hour.
Total Time: 1 hour 30 minutes.
Yield: 8-10 Meatballs 1x.
Ingredients
Meatballs
1 pound freshly ground chuck.

1–1/2 C fresh bread crumbs.

3 large eggs farm fresh eggs.

1/4 C whole milk.

1–1/2 C finely grated Pecorino Romano (plus extra for pasta).

1/2 small grated onion.

3 T minced garlic.

1/2 C finely chopped fresh Italian parsley leaves.

1/4 C finely chopped fresh basil leaves (plus extra for pasta).

1 tsp kosher salt.

1/2 tsp freshly ground pepper.
Sauce
1/3 C of virgin olive oil.

12 cloves garlic, thinly sliced.

1 large onion, finely chopped (approx 3/4 C).

2 (28-ounce) cans of imported San Marzano crushed tomatoes.

1 teaspoon kosher salt.

1/2 teaspoon white or black pepper.

1/2 C fresh basil leaves, julienned.
Pasta
1 lb. of spaghetti (we like Barilla).
Instructions
Meatballs
Preheat oven to 350 degrees.

Lightly coat a baking sheet with olive oil or nonstick cooking spray; set aside.

Mix all ingredients thoroughly but carefully in a large bowl. If the mixture seems a little loose add more bread crumbs.

Roll meatballs loosely about the size of a golf ball and place them on a baking sheet. Place into preheated oven and bake for approximately 20-25 minutes, set aside.
Sauce
In a medium saucepan over medium heat, add oil. Once heated add the finely sliced garlic and stir.

Then add the onions to the pan and sweat.

Next add the canned crushed tomatoes, salt, and pepper and stir. Allow the sauce to come to a simmer and cook for about 15 minutes.

Remove from the heat and add the julienned basil and set aside.
Spaghetti
Cook according to package directions drain and set aside.
Serve Pasta
Heat sauce in a medium pot over medium heat. Transfer meatballs to the sauce and cook for at least 15 minutes, reduce the heat to low.

Transfer 4 ladles of sauce from the pot to a medium saucepan over medium heat.

Add drained spaghetti, grated Pecorino Romano, and fresh chopped basil, and toss to combine.

Transfer spaghetti to a large serving platter; top with warm meatballs and reserved sauce. Serve immediately, sprinkled with cheese.
Notes
Attributed to | Mike Maroni.
Did You Make This Recipe?