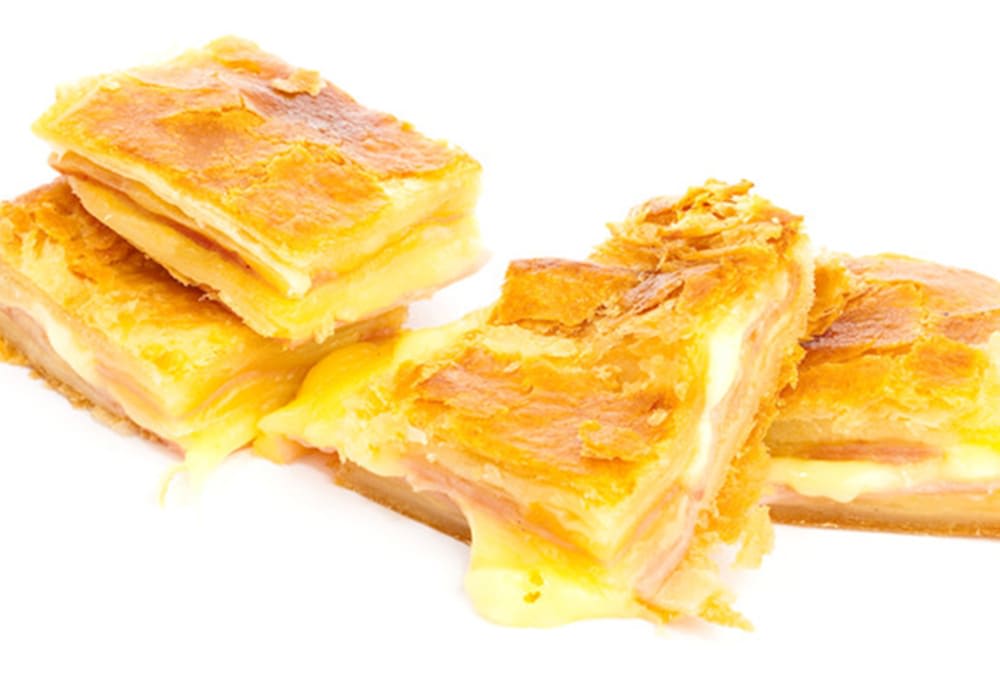 Imagine buttery puff pastry, covered with tangy Dijon and then sprinkled with fresh Thyme, then layered with nutty Gruyere and savory Black Forest ham. Wait, you're not done, now pop it in the oven and bake it to crispy perfection. Is your mouth watering yet?
This is a wonderful, super easy, and versatile savory pastry. Fantastic served with cocktails or as a starter with
Simple Lemony Arugula Salad
. You can substitute a variety of meats, cheeses and herbs to create your own unique combo. The Ham and Cheese Puff Pastry can be made ahead and served warmed or at room temperature. Cut into any size square portions, depending on how many people you have. Also, fantastic as a larger lunch or dinner portion, accompanied by our
Creamy Heirloom Tomato Soup
.
Lay 1 sheet of puff pastry on a floured board and carefully roll it out to 10 by 12 inches. Place it on a sheet pan and brush the center with the mustard and sprinkle with thyme leaves, leaving a 1-inch border around the edge. Place a layer first of ham and then cheese, also leaving a 1-inch border. Brush the border with the egg wash.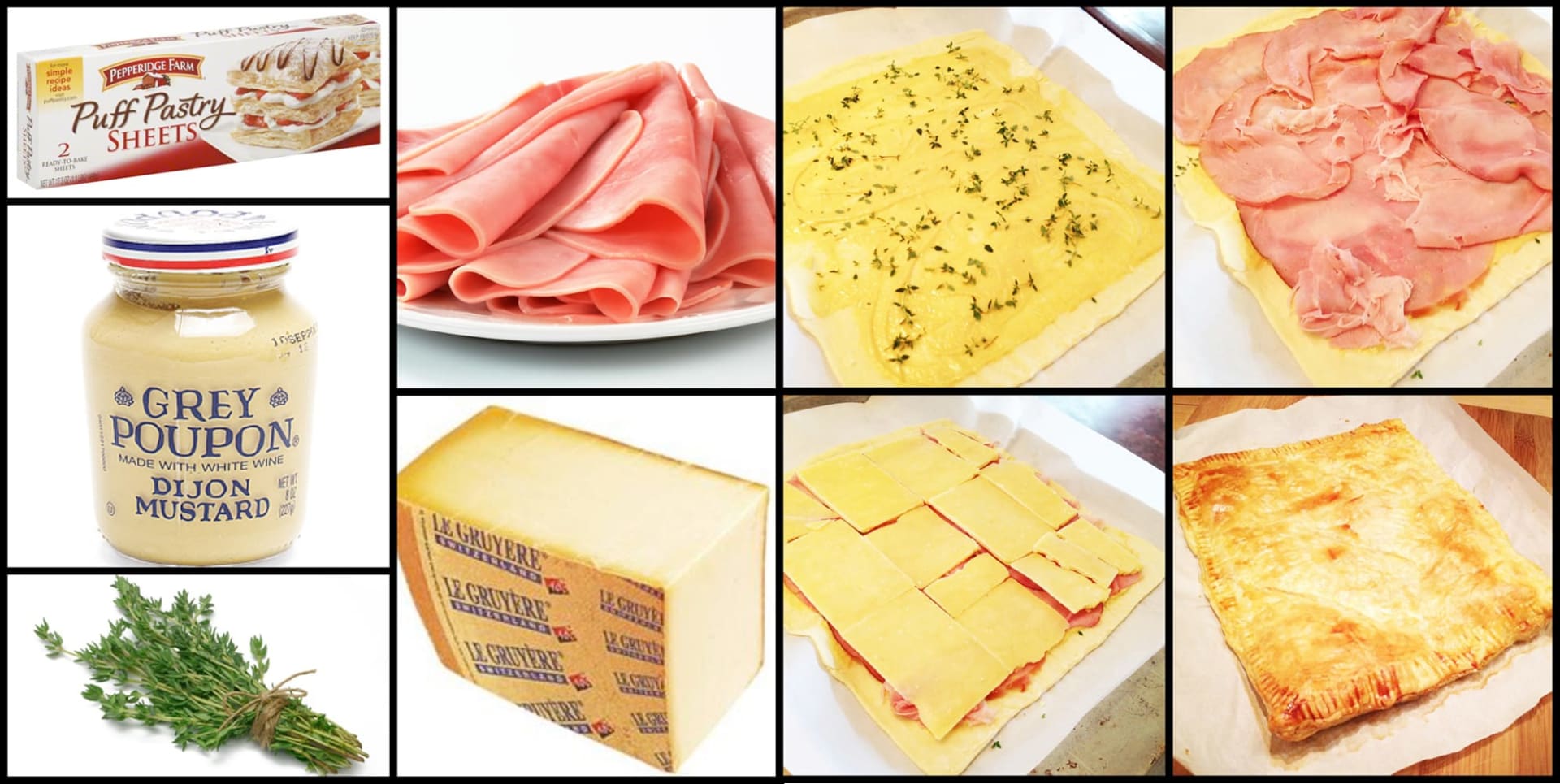 Place the second sheet of puff pastry on the floured board and roll it out to 10 by 12 inches. Place the second sheet on top of the filled pastry, lining up the edges. Cut the edges straight with a small, sharp knife and press together lightly. Brush the top with egg wash and cut a few slits in the top to allow steam to escape. Bake for 20 to 25 minutes, until puffed and golden brown. Allow to cool for a few minutes and serve hot or warm.