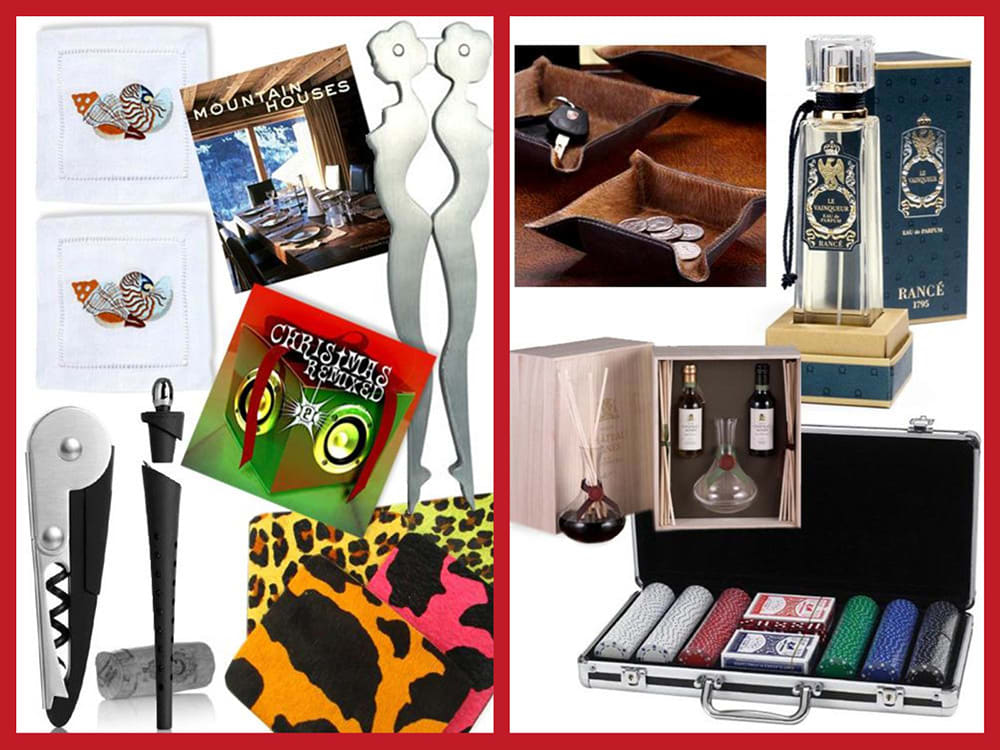 1. For Movers and Shakers. 2. Gifts for Husbands, Dads, Brothers, Boyfriends.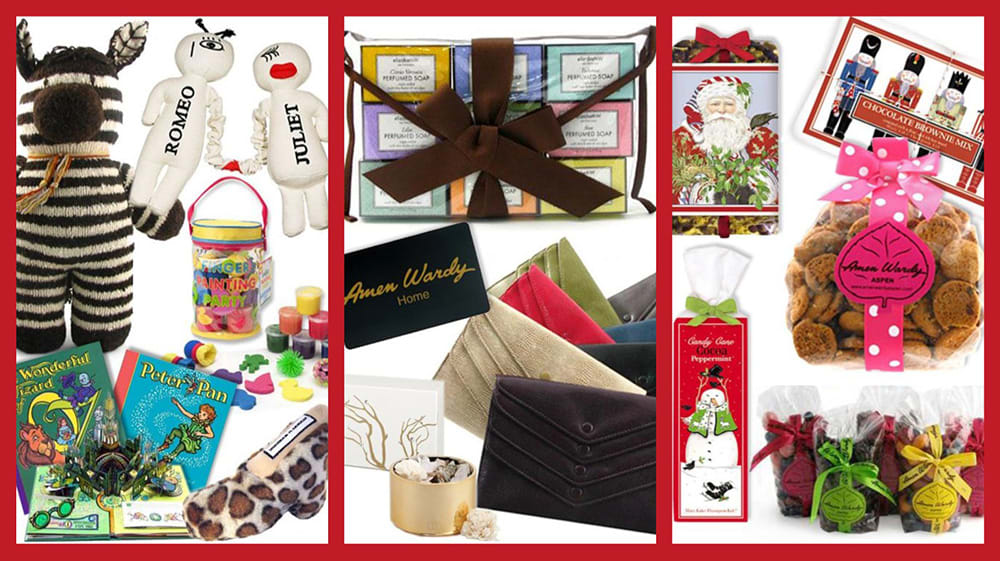 1. Gifts for Children and Pets. 2. Gifts for Moms, Sisters, and Best Friends. On-Hand Gratitude Gifts.
It's no coincidence that Santa is making his list and checking it twice. Staying organized seems to be half the battle of getting through the holidays with grace and good humor. To that end, we're highlighting some of our favorite products, both new and tried and true, to help you with your shopping.
Please click through the pictures above to see great ideas in several categories. We've created a printable worksheet to help you make your list for holiday giving. Stash these worksheets in a notebook, and you'll have a record of what you give from year to year.

For Movers and Shakers
Spreading cheer and setting a festive mood is easy with barware. Drinks will rest easy on fun coasters and cocktail napkins. Wine enthusiasts will appreciate the latest tools. Inspiration abounds with books and music.
Gifts for Husbands, Dads, Brothers, Boyfriends
Men are often the hardest to buy for. Let us help take the guesswork out of giving to him. From cologne to a James Bond-style poker kit to elegant decorative pieces.
Gifts for Children and Pets
Does Rover have a stocking? Help Santa fill it with chic dog toys.
Children will love the gift of creativity when you give them something creative like a jam-packed Fingerpaint Kit, with artistic license not included. Give a gift that keeps on giving with a Giant Zebra. Hand-knit by women in Kenya.
Gifts for Moms, Sisters, Best Friends
Options for pampering the women in your life are endless. From luxury soaps to fragrant accessories for the home, it's easy to find something special. Perhaps the ultimate present is a gift card tucked inside a lovely wallet. She'll love shopping for herself, who doesn't?
On-Hand Gratitude Gifts
From decadent brownie mix to famous chocolate chip cookies to gourmet candies to suit the taste of any sweet tooth, treats are the go-to items that are sure to bring a smile to anyone on your list. Furthermore, stocking the pantry with goodies may be your most brilliant move during the hectic holiday season. Whether you need a last-minute gift (packaged so well you can give it on the spot), or a quick treat to nosh on the fly, planning ensures you are covered.