Hosting a Red, White, and Blue Candylicious Fourth of July celebration can be a sweet and patriotic way to celebrate the holiday. Here's a guide to help you create a festive and delicious event:
1. Colorful Decorations: Decorate your venue using a vibrant color palette of red, white, and blue. Hang patriotic banners, streamers, and balloons. Use tablecloths and napkins in the colors of the American flag. Add decorative touches like star-shaped confetti or glitter to enhance the festive atmosphere.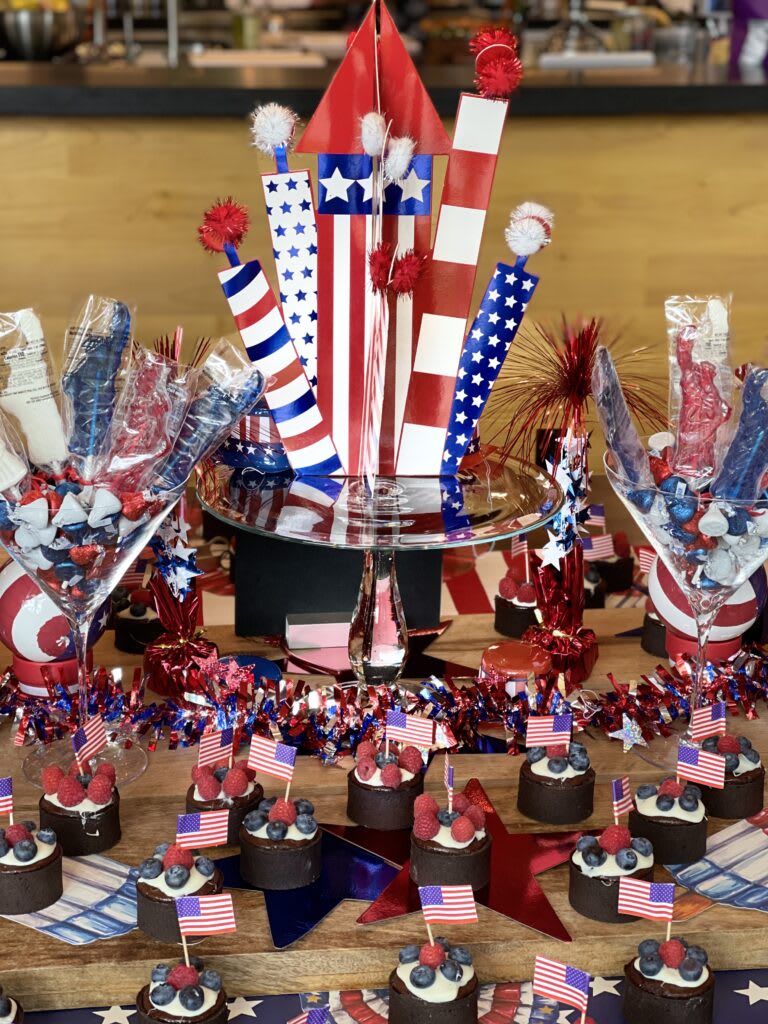 2. Candy Buffet: Create a candy buffet featuring an array of red, white, and blue candies. Offer a variety of options such as red licorice, blue raspberry gummies, white chocolate-covered pretzels, red velvet cupcakes, blueberry taffy, white mints, and patriotic M&M's. Arrange the candies in clear jars or bowls, and provide scoops or tongs for easy serving.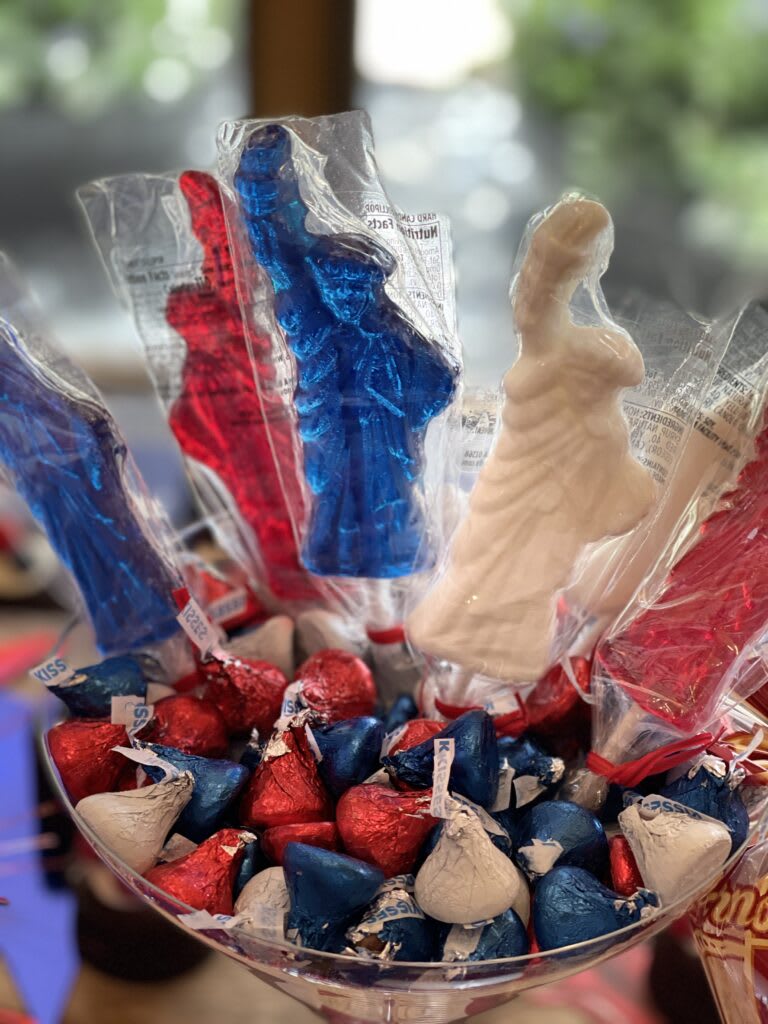 3. Patriotic Desserts: Serve a selection of patriotic desserts that incorporate the colors of the American flag. Consider making red velvet cake or cupcakes with cream cheese frosting and blueberries on top. Create a trifle with layers of red berries, white whipped cream or yogurt, and blueberries. You can also make patriotic fruit skewers using strawberries, bananas, and blueberries.
4. Ice Cream Sundae Bar: Set up an ice cream sundae bar with various flavors and toppings in red, white, and blue hues. Offer vanilla, strawberry, and blueberry ice cream, along with a selection of toppings like whipped cream, cherries, strawberries, blueberries, crushed Oreos, and red and blue sprinkles. Allow guests to create their own festive sundaes.
5. Refreshing Drinks: Prepare refreshing and colorful drinks to complement the candy and desserts. Offer a variety of options such as blueberry lemonade, strawberry soda, watermelon slushies, or fruit-infused water. You can also create a patriotic cocktail by layering red, white, and blue beverages in a clear glass with a shot of your favorite spirit.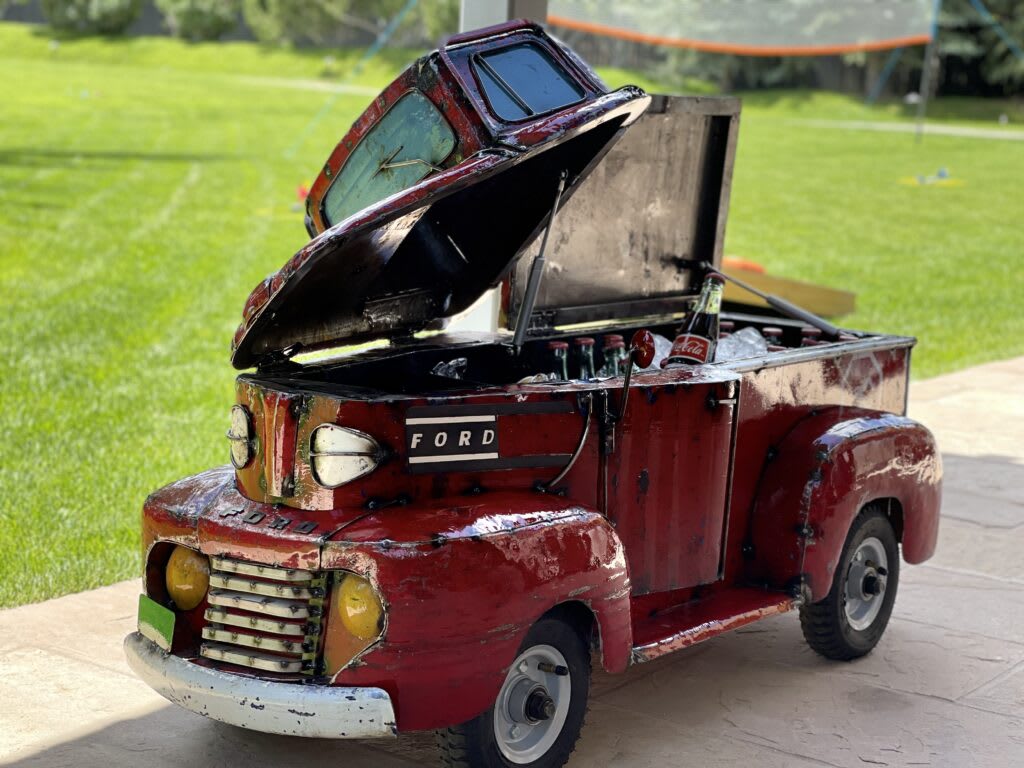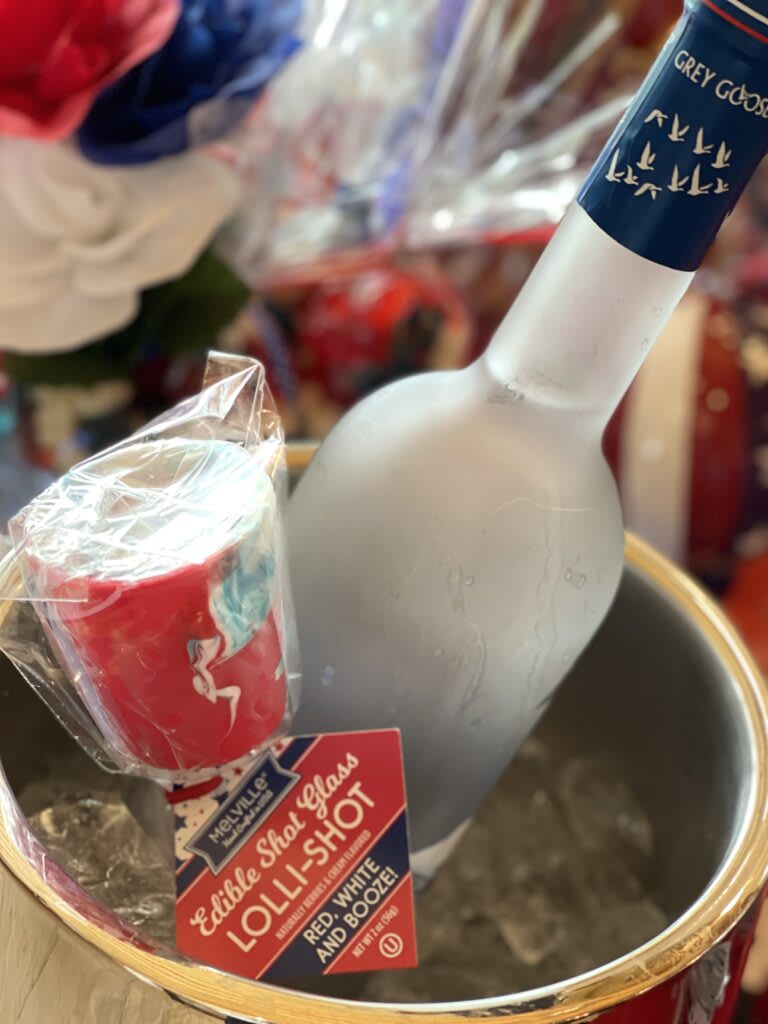 6. Festive Activities: Plan engaging activities to keep your guests entertained. Set up a DIY candy necklace or bracelet station, where guests can create their own edible accessories using red, white, and blue candies. Organize a patriotic candy guessing game by filling jars with red, white, and blue candies and having guests guess the number of candies in each jar.
7. Fireworks Viewing: If permitted in your area, plan your celebration to coincide with a nearby fireworks display. Set up a cozy outdoor seating area with blankets and pillows where guests can enjoy the fireworks. Alternatively, you can create a "fireworks" display by using sparklers or glow sticks in red, white, and blue colors.
8. Party Favors: Send guests home with patriotic-themed party favors. Consider providing small bags or boxes filled with red, white, and blue candies or personalized treats like flag-shaped cookies or candy bags with a "Thank You" note attached.