Kokkari San Francisco | Authentic Greek Food
Kokkari, San Francisco, named after a small fishing village on the island of Samos in the Aegean Sea, is the sister restaurant to the acclaimed Evvia Estiatorio in Palo Alto, California. The flavors of Greece jump off the plate.
Growing up in a Lebanese kitchen that shares so many similar flavors to Greek cuisine, made my first trip to Kokkari not only memorable but addictive. Upon first entering the restaurant and getting a glimpse of the wood-burning rotisserie, framing a rustic table, decorated with pyramids of freshly baked crusty bread, it made me feel as though I were entering a sizeable Greek celebration, in old-world Europe.
Why We Like It…
Rustic, Fresh, and Authentic
Meats are spit roasted in house
Ingredients are simple, flavors vibrant and fresh
Need to Know…
The front room is cozy, especially by the rotisserie, the back room overlooks the open kitchen and there is a private dining room in the basement.
Wonderful daily specials.
Don't miss the stone-ground coffee heated over hot sand.
Nice bar and bar menu.
Notable Dishes…
Pastitsio – a traditional casserole of spiced beef & pasta with bechamel
The mezes/appetizer menu is delectable
Kotopoulo Souvlas – lemon-oregano chicken roasted with fasolakya & Kokkari potatoes
Mosharisia Brizola – charcoal-grilled, dry-aged rib-eye with braised greens & Kokkari potatoes
Arnisia Paidakia – lamb chops grilled with a lemon-oregano vinaigrette & Kokkari potatoes
Psari Psito – traditional grilled whole fish with Horta & lemon or
Pagoto Baklava – Baklava ice cream with baklava syrup is sublime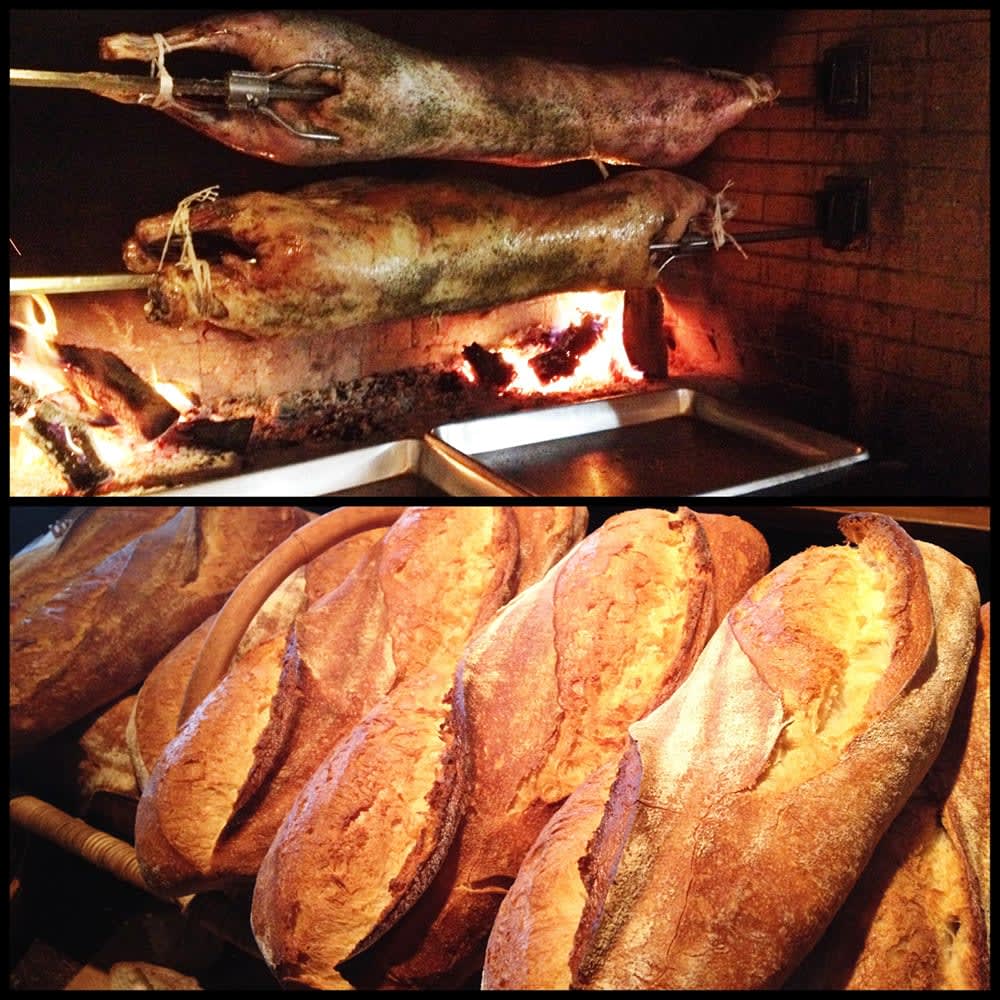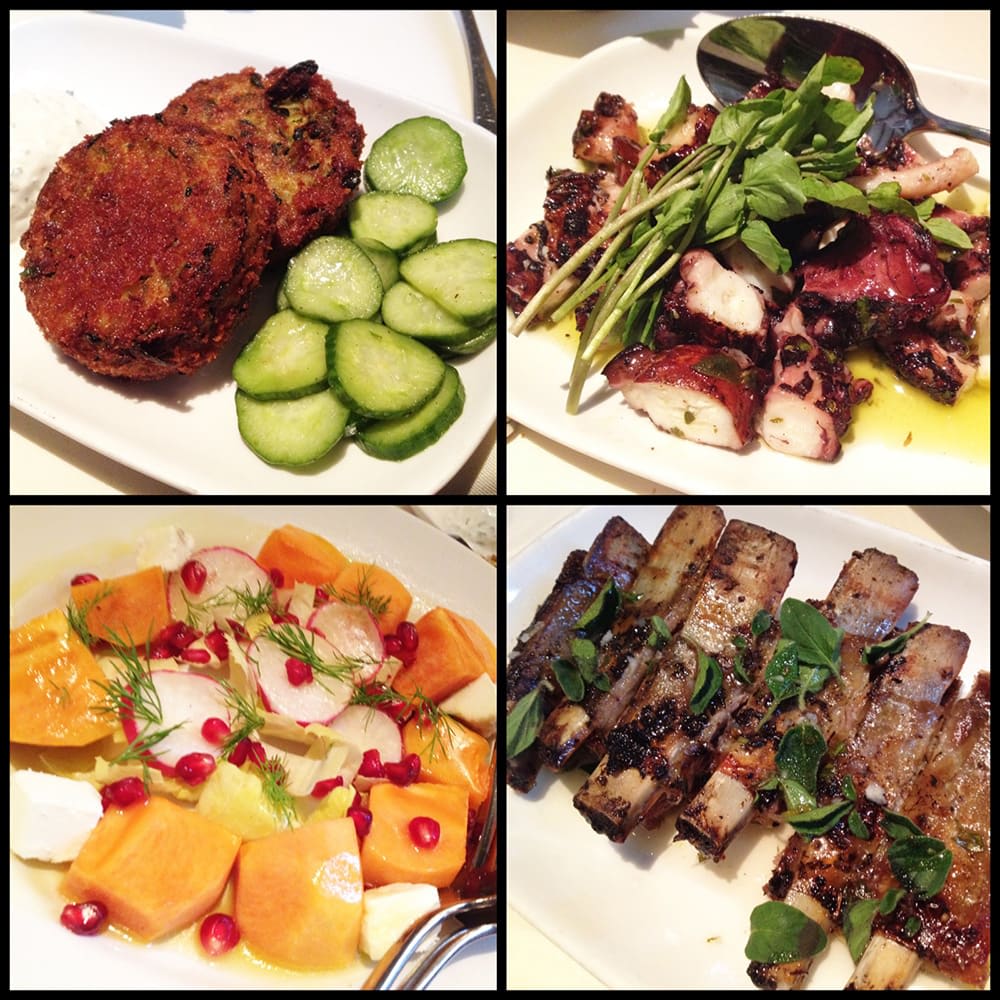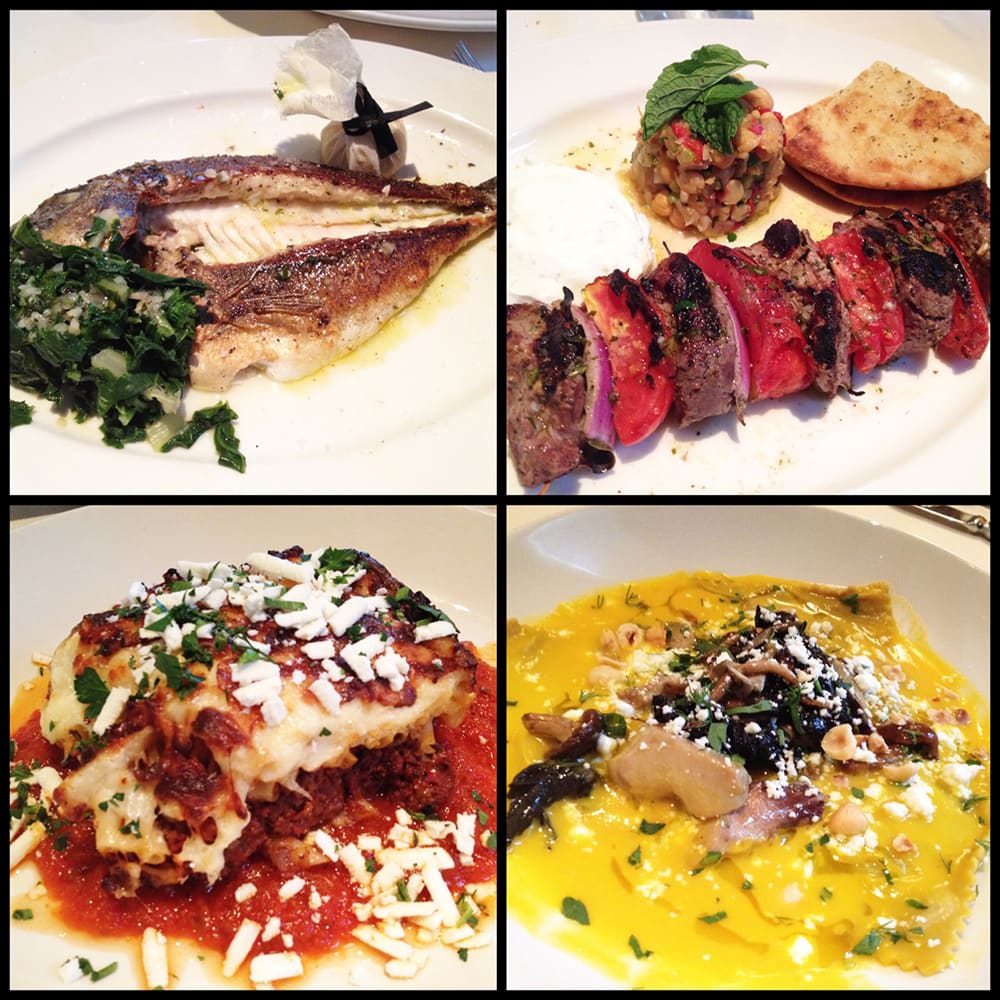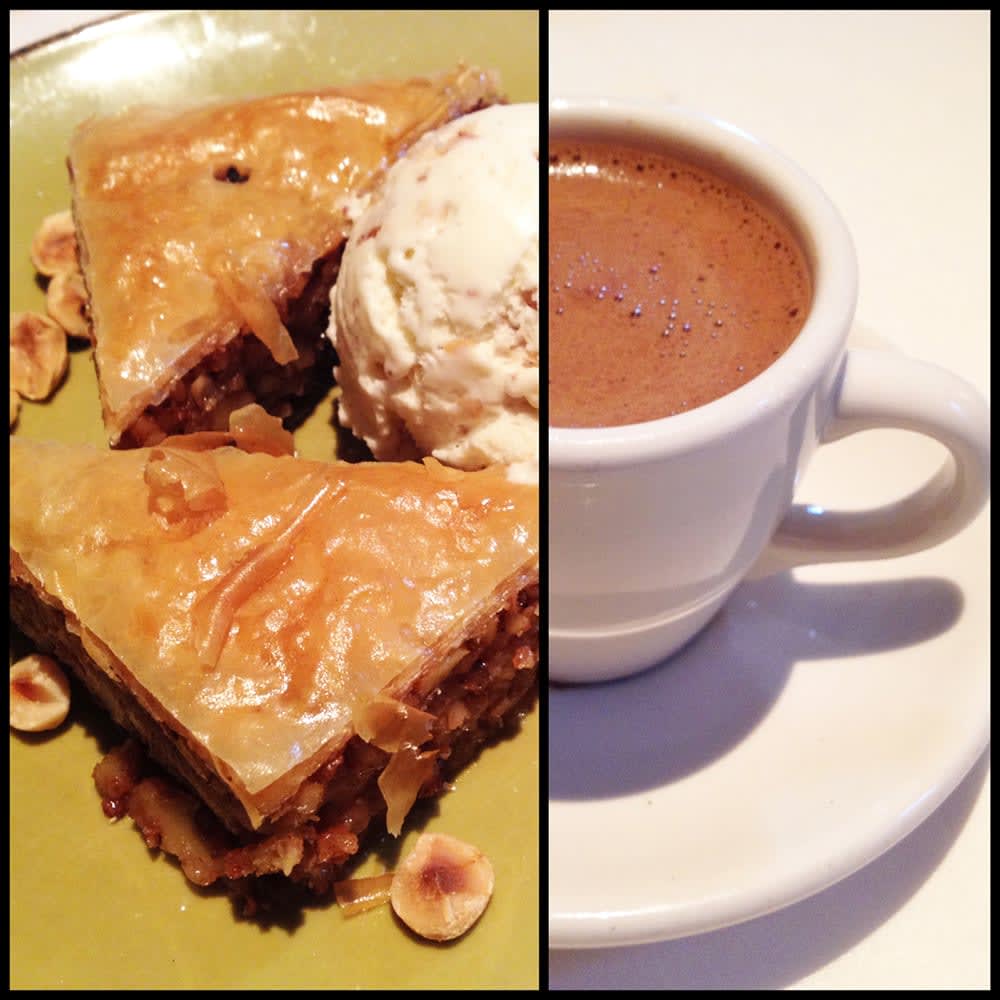 Location