MAKE THE BEST CRAB CAKES, EVEN BETTER
I love good crab cakes no fillers, please. That said, I'm always looking for ways to elevate the plated experience, and this is no exception. It all started when I grabbed the last two beautiful lobster tails available at my local store. I considered using them to make
Lobster Mac and Cheese
, but it just seemed too heavy for a warm summer night. Crab cakes came to mind, and this recipe would be great using crab but in the end, the Lobster took the cake.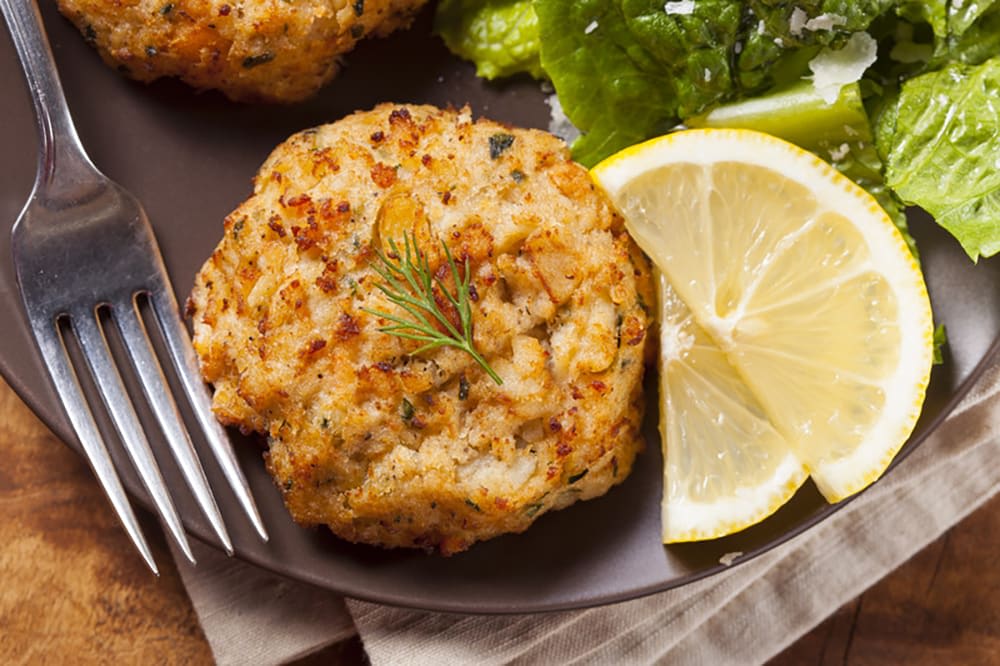 Lobster Cakes
These are sublime seafood cakes from one of our favorite cookbooks by, "Anna Pump, "Country Weekend Entertaining". Her lovely cookbook features a wonderful collection of recipes for seasonal entertaining from Loaves and Fishes, the distinguished catering and prepared-food establishment in Sagaponack, Long Island, and The Bridgehampton Inn.
Author: Soffia Wardy
Yield:

4

as the main dish-8 as a starter
Category:

Main Courses, Starter
INGREDIENTS
1

tbsp.

butter

1

tbsp.

finely chopped, tarragon

1

tbsp.

finely chopped, parsley

3/4

tsp.

kosher salt

1

tbsp.

capers with their brine

1

tsp.

Dijon mustard

1/2

c

homemade bread crumbs

3/4

c

mayonnaise

1 1/2

lb

cooked lobster meat

1

garlic clove, minced

1/2

c

coarsely chopped, celery

1/2

c

coarsely chopped, shallots

3

tbsp.

olive oil
INSTRUCTIONS
In a skillet heat 1 Tablespoon of olive oil and sauté the shallots and celery over low heat for about 10 minutes, stirring often.
Add the garlic and sauté for 1 minute longer. Remove from the heat and scrape the mixture into a large mixing bowl.
Place the lobster meat in the bowl of your food processor and pulse 4 times, until coarsely chopped. Transfer to the mixing bowl.
Add the rest of the ingredients except the butter and remaining olive oil. With your hands, mix until well blended. Shape into eight 1″ thick patties.
Heat the butter and remaining 2 tablespoons of olive oil in a large skillet and sauté the lobster patties over medium heat for 5 minutes on each side, until they're crispy, browned, and cooked through. Serve hot.
NOTES
You can prepare and form the cakes a day ahead and keep them covered and stored in the refrigerator. When ready to saute, add another minute of cooking time to adjust for the chilled patties.