Lotus Ridge is our beautiful piece of paradise and the name we have given our home on the island of Kauai. The name was inspired by the spectacular ridge at the edge of the property and our love of Lotus Flowers. The ridge, dives down into a breathtaking Hawaiian Valley full of trees that resemble the backdrop for the movie, Jurassic Park.
Every time we drive through the gates, we feel like we've arrived in paradise. This post shall serve as an introduction and in future posts we will tell you all about the design process and different elements like the water gardens, the orchard, the vegetable garden and the ridge, but for now we just wanted to share some of the photos that inspire our hearts, minds and of course always our kitchen.
Take a look at our Sunset Chair, it's a 12-foot chair that seats four, located at the edge of the ridge. We really enjoy it during cocktails at sunset. Sitting in it gives you the feeling of floating above the valley, with the faint sounds of the Kalihiwai River down below.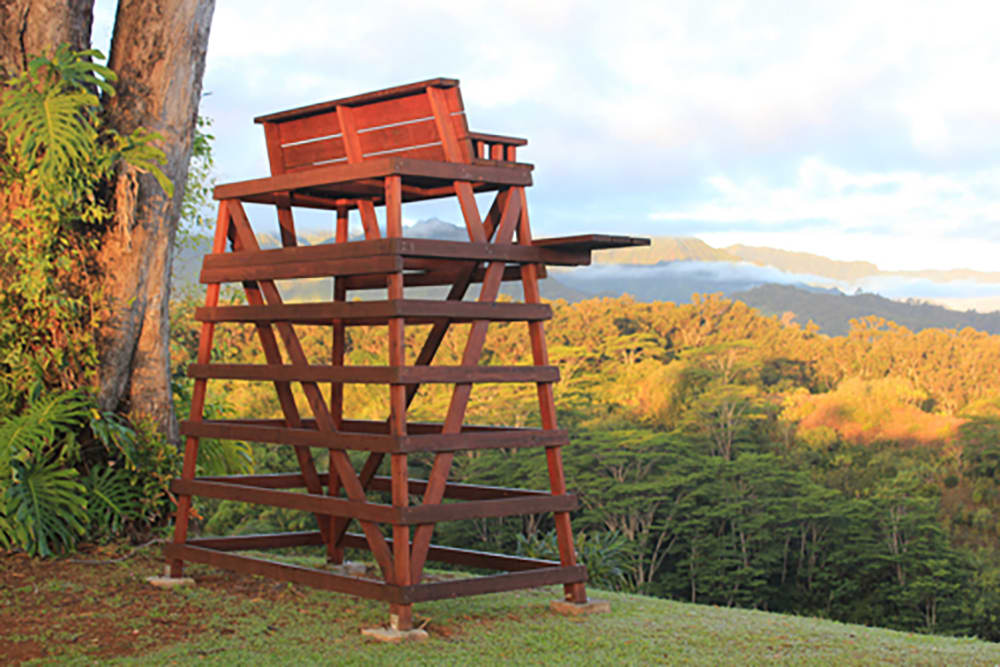 And here is the sunset off the ridge… Words can't do this beauty justice!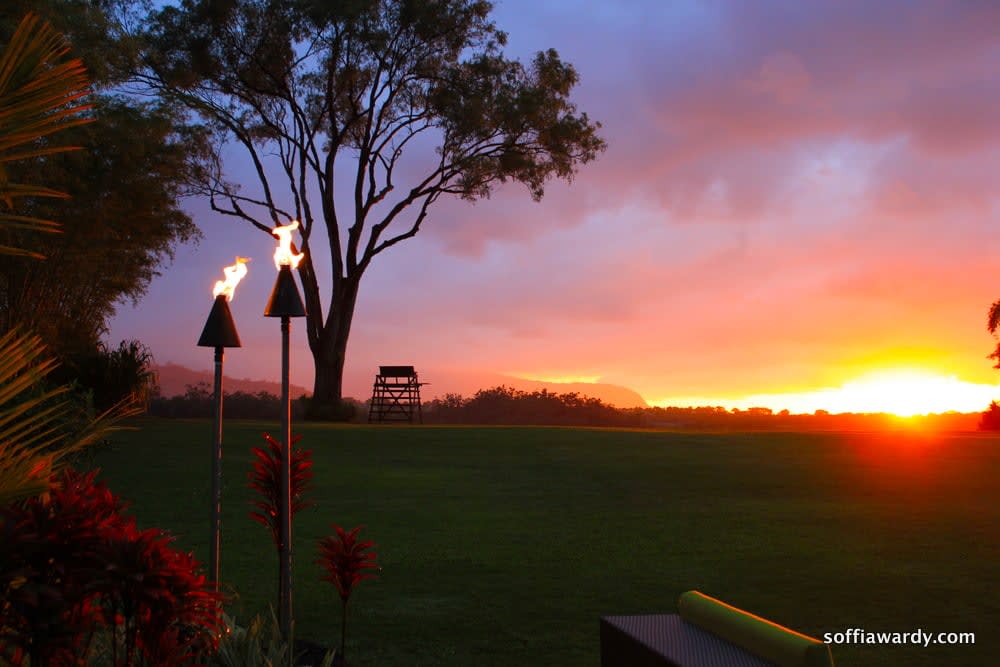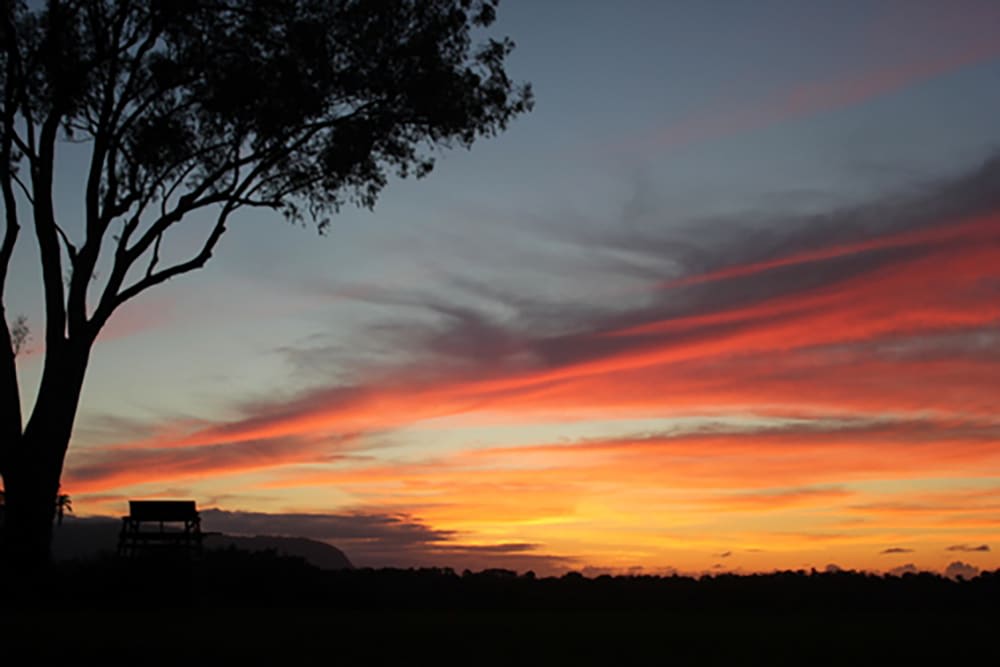 One of our favorite things is our water gardens and the spectacular plants and flowers that bloom from their depths.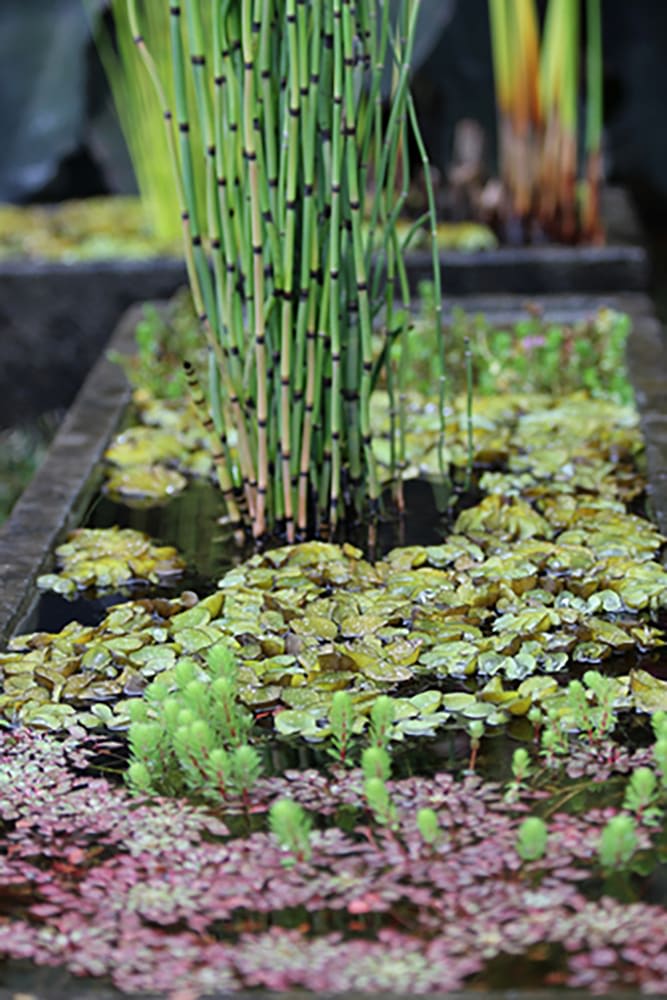 The Water Lilies are spectacular, they open in the morning to greet us and right about 5pm they close until the next morning. The vegetable gardens are full and abundant and yield beautiful, nutritious vegetables and herbs.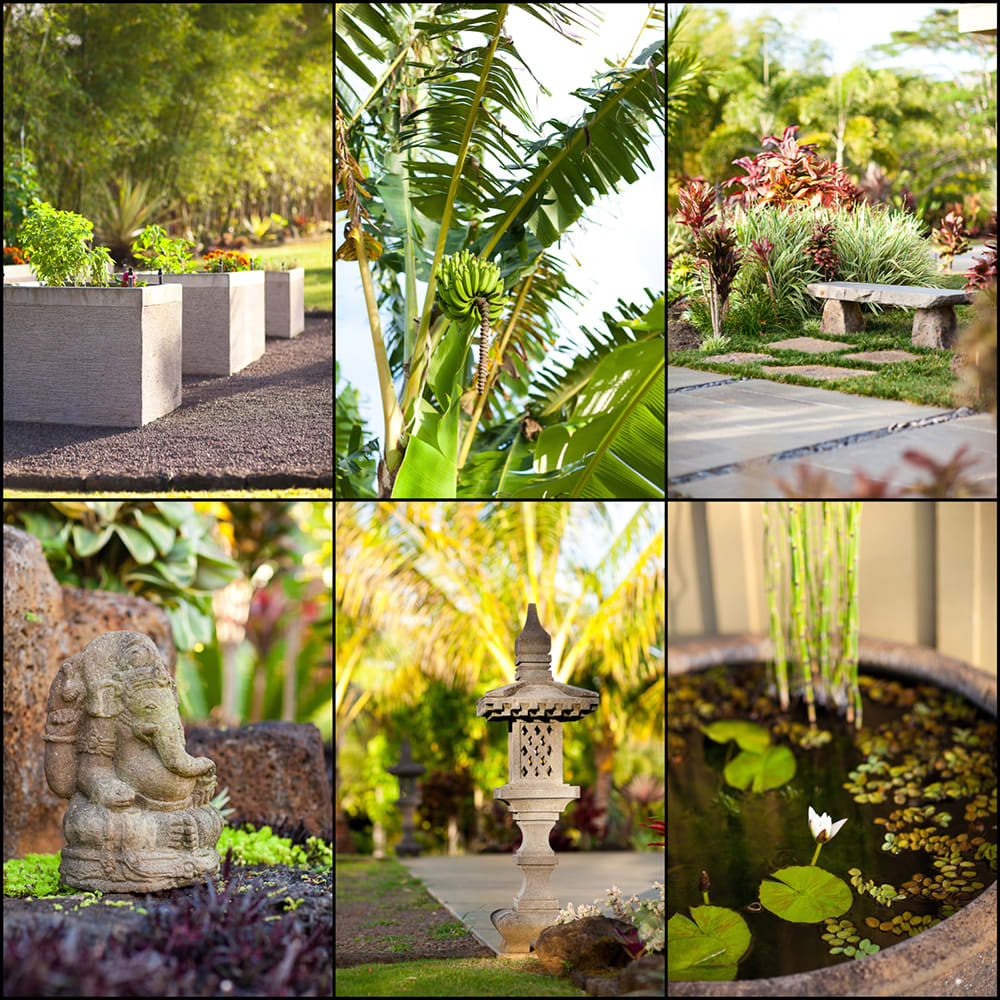 The garden is full of Gardenias that permeate the air with their delicate fragrance.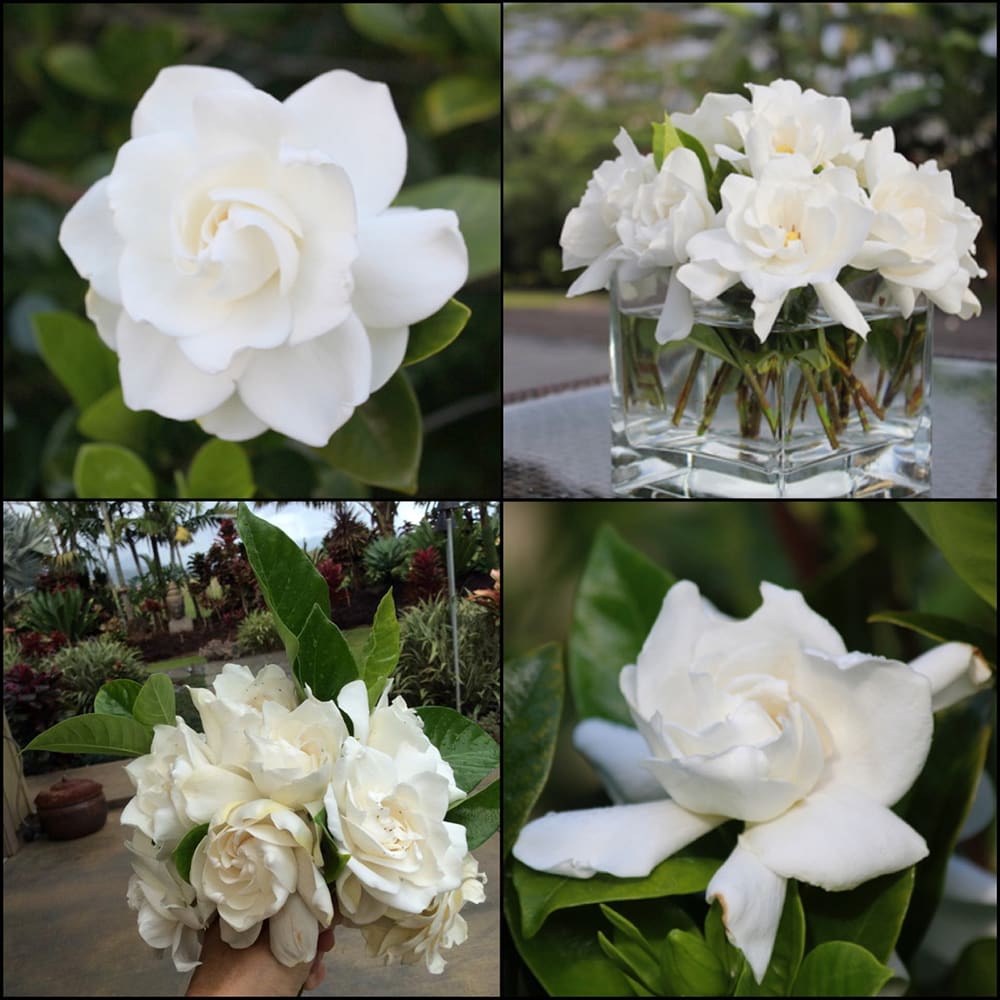 A colorful collection of orchids, plants and statues are everywhere to be discovered and enjoyed!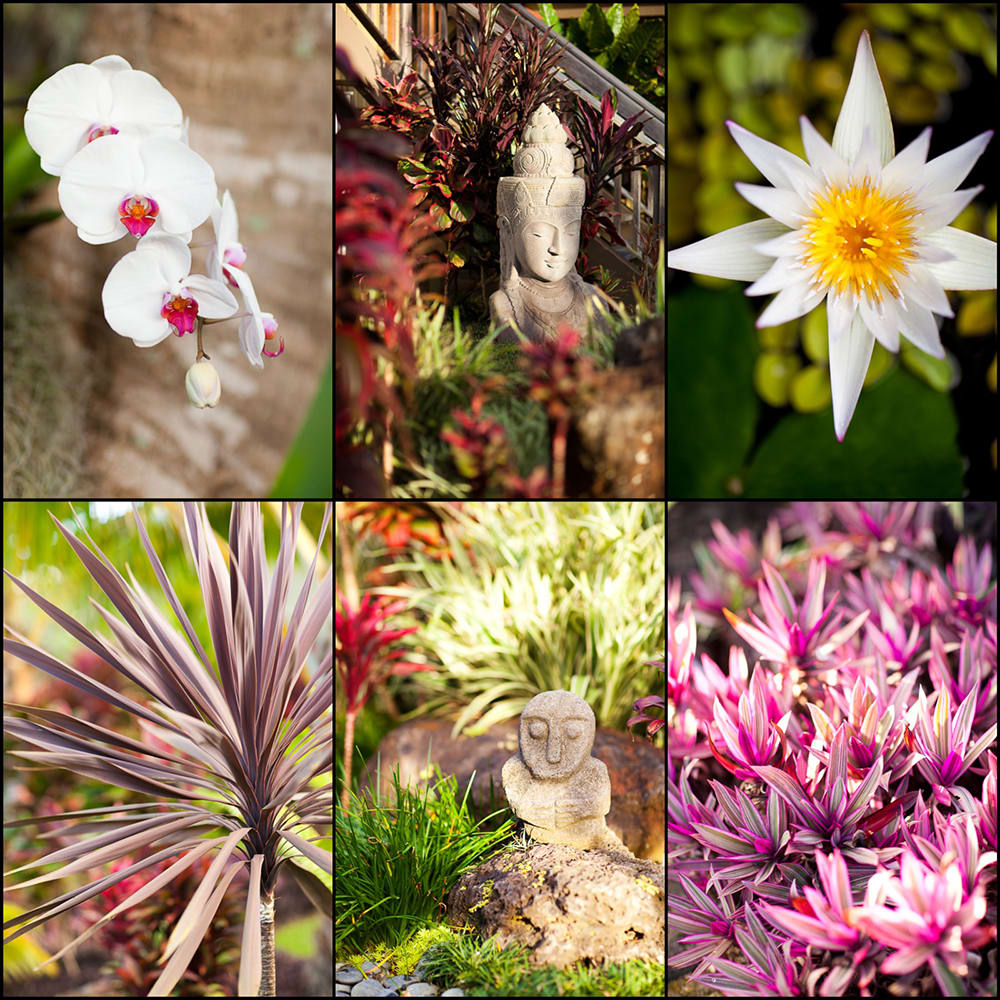 The back deck and walkways offer a perfect place to relax and enjoy the view. At night the fire pits and tiki torches illuminate the space.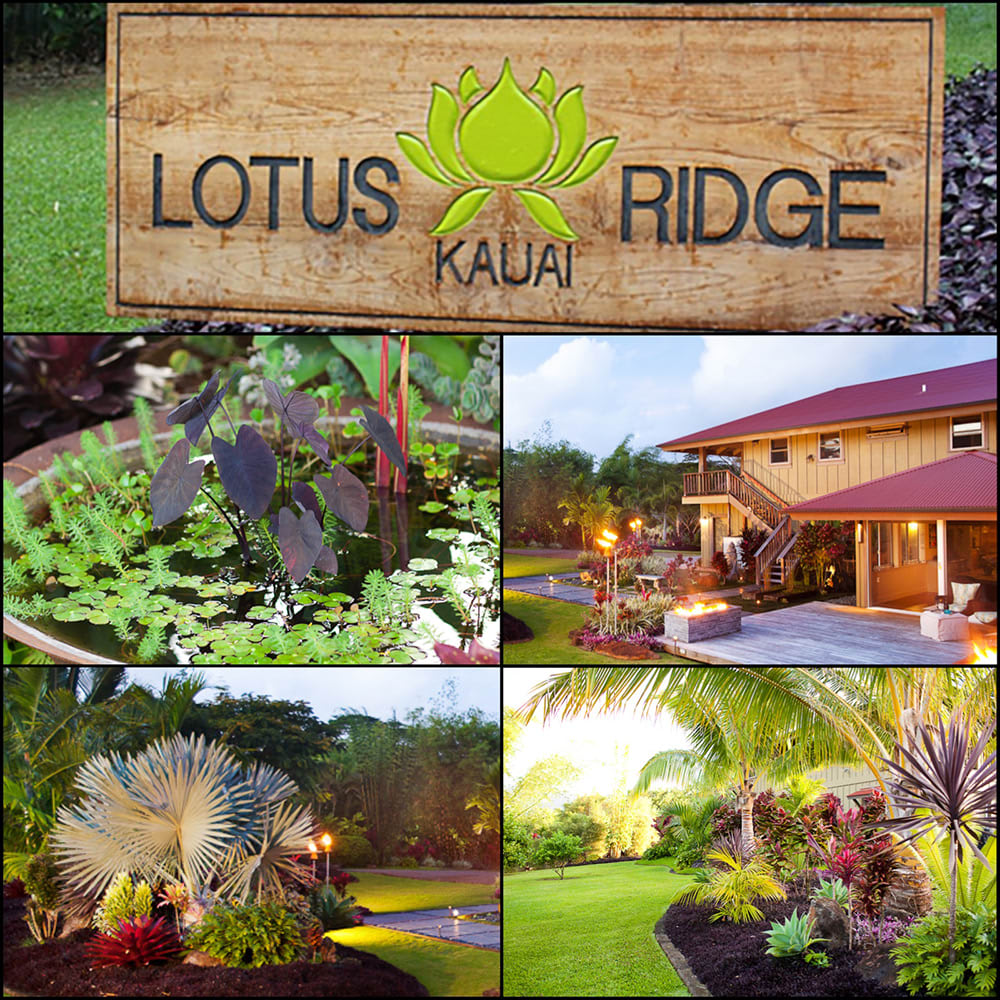 The landscape is filled with texture and color at every turn, it is truly amazing how quickly everything grows on the Island.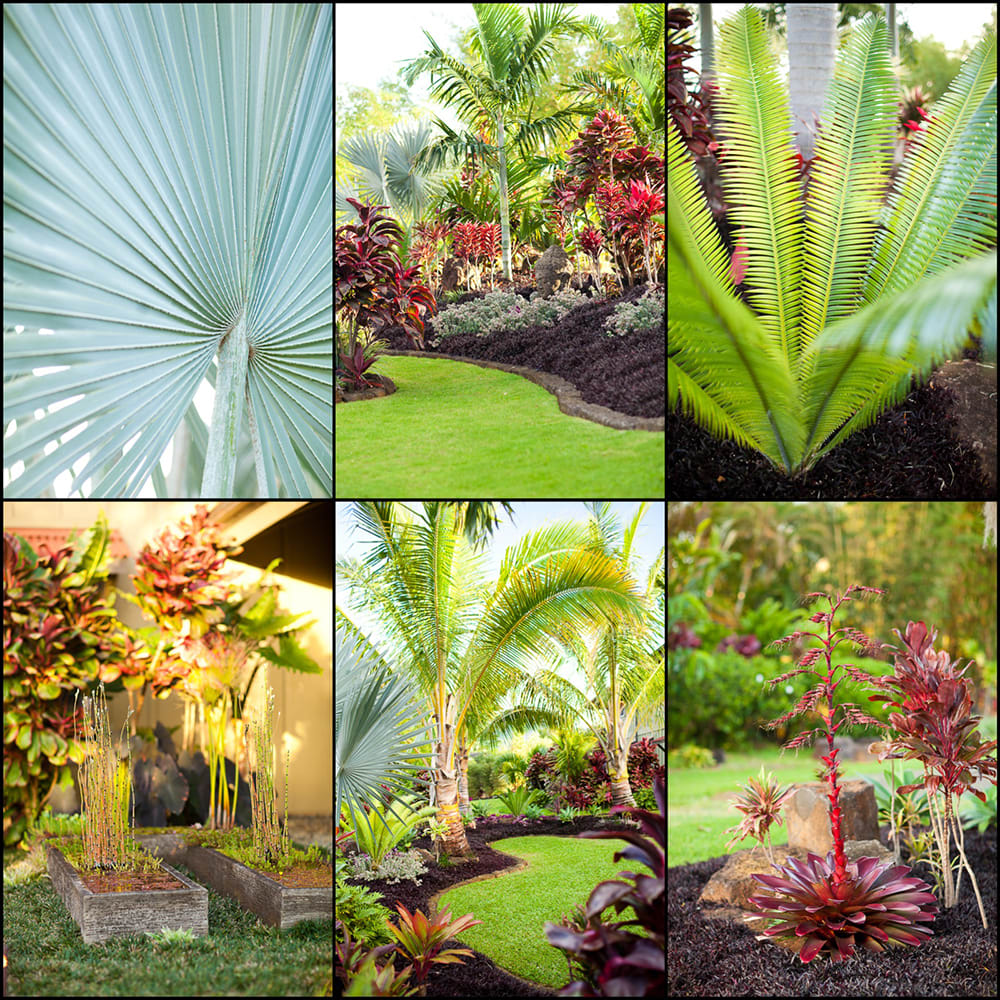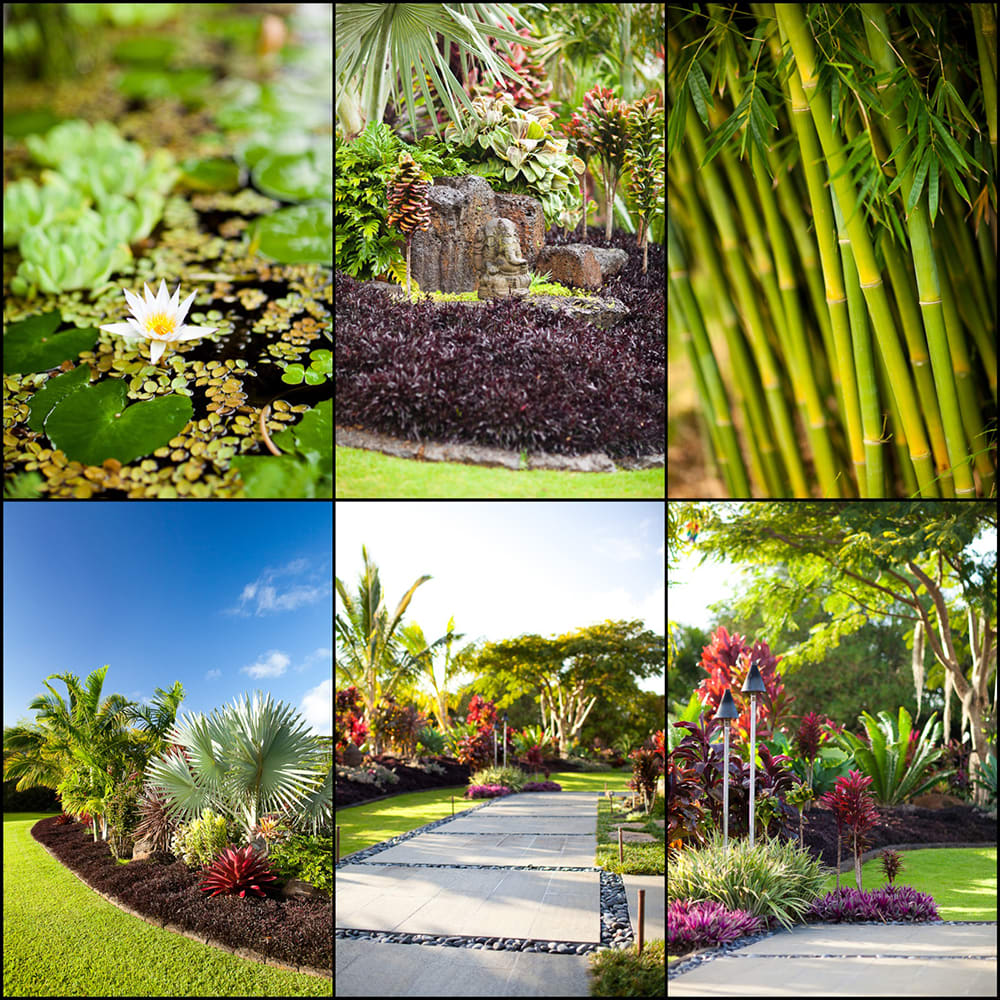 Although rainbows occur often, they are always different and always an amazing and wonderful sight!