This Mini Peppermint Martini starts with chocolate dipped; crushed peppermint rim, then crystal clear coconut liquor is blended with premium vodka to create the sweetest holiday cocktail ever! It is the best adult dessert we have ever tasted. Serve in a larger glass as a cocktail or in this mini version as a dessert accompanied by our Chocolate,
Peppermint Covered Pretzels
.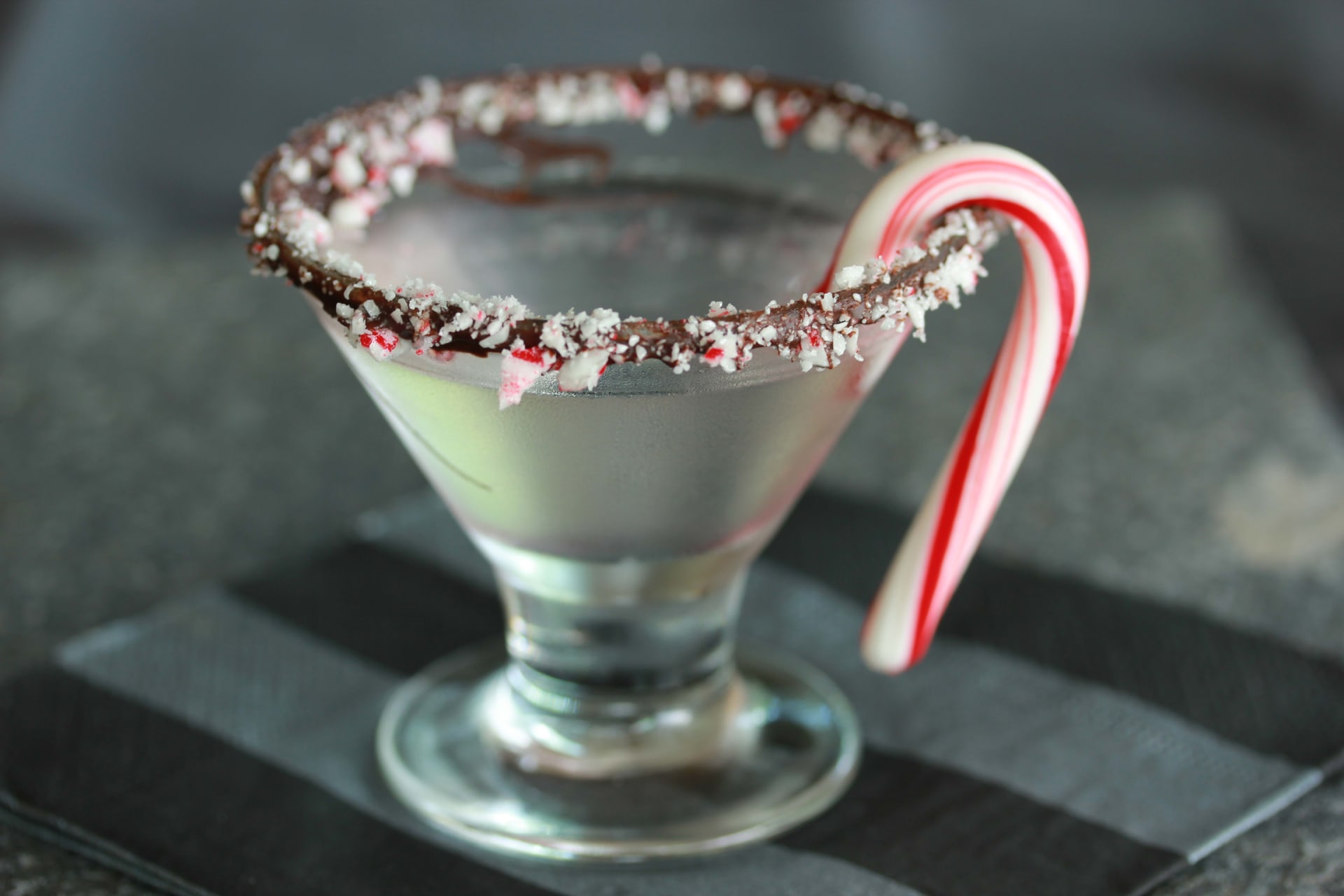 I used mini martini glasses for this, and served it after dinner with chocolate covered pretzels dipped in crushed candy canes.
Prep time: 10 minutes
Cook time:10 minutes
Yield: 8 Mini Cocktails
Ingredients
12 oz. Premium Vodka
4 oz. Coconut Liquor (Kalani Brand)
6 Mini Candy Canes
1/4 Cup Dark Chocolate
Cocktail Shaker
Ice
Instructions
Pulse candy canes in a food processor until crumbly, set aside on small plate.
Melt chocolate in a small flat bowl in the microwave. The bowl should be big enough to dip the mini-martini glasses in.
Dip each glass in melted chocolate and then immediately dip in crushed peppermint; chill in the fridge to set until ready to serve.
Using the shaker first mix half the vodka and half the coconut liquor with ice and shake for 15 seconds, pour into chocolate peppermint rimmed glasses.
Repeat with other half of mixture and serve.
Notes
Created By | Pepper Weinglass