Article courtesy of Daniel Braun: Owner-Sommelier | Princeville Wine Market
In the beginning of the wine journey, it seems to me that most people gravitate towards a particular wine or style of wine. In order to fully enjoy the delights of the wine world, it behooves us to expand our wine comfort zone. One of the best ways for us to do this is through choosing a wine to appropriately compliment a meal or dish. When dining, it can be helpful to ask the sommelier which wine would go best with the meal that you have selected. Often, though, we don't have the luxury of an expert to guide us through a food and wine pairing. So how can we possibly navigate all the possibilities out there? There are certainly classic pairings that tend to always work, but most of us don't eat French classics every day. And if you do, I hope you have a great fitness regime. There are two pairing theories that most sommeliers use to guide their deductive conclusions in the process of working out a wine and food pairing, pairing by "similarity" and pairing by "contrast".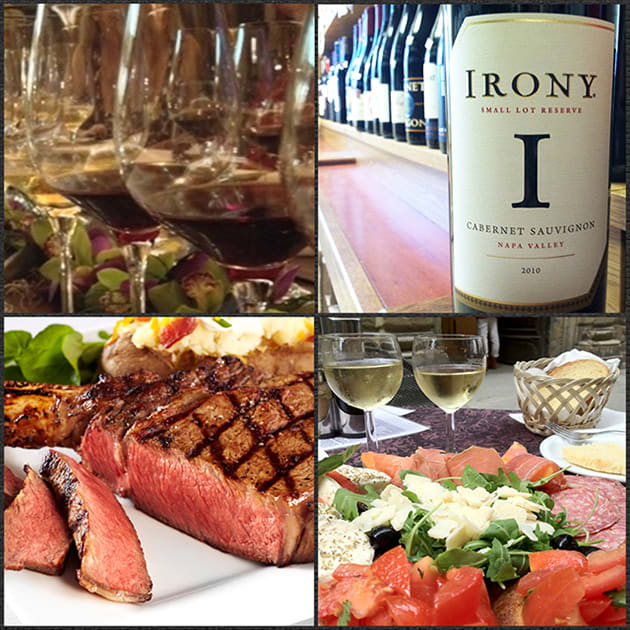 What does it mean to pair a wine with food based on similarity? An easy example that comes to mind is the magic that happens when you pair a lobster served with drawn butter to a buttery Chardonnay. Another example would be the pairing of a peppery Shiraz with Steak au Poivre (pepper steak).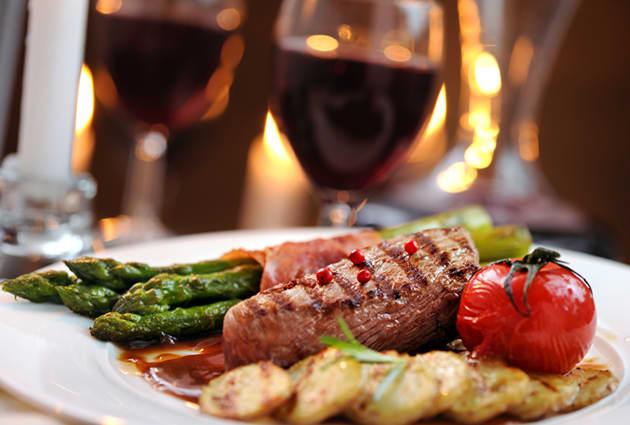 A high-toned, high-acid white such as Gruner Veltliner can often hold its own up against a salad with vinegar-based dressing.
Pairing wine and food this way does require expanding our wine vocabulary to accurately describe the characteristics of a given varietal. This does take some time, but in small increments, it becomes much less daunting of a task. In the meantime, we can cheat by using tasting notes from publications such as Wine Spectator or the Wine Advocate to provide us with descriptors. Many retailers often post ratings with these descriptors on the store shelves. An important thing to note is that sometimes when we pair by similarity it has a canceling effect. For example, pairing sweet wines with dessert can make the dessert taste bland. Pairing by contrast is usually much safer and tends to work more often than a similarity pairing. Going back to the dessert example, it would be much better to pair a sweeter wine with a less sweet dessert. In fact, pairing sweet with salty or spicy is usually the best way to go. A slightly off-dry Riesling with a spicy Thai dish can be sublime. It really helps cleanse the pallet. A sweeter white dessert wine is heavenly with salty blue cheese. Another example would be pairing a red Zinfandel with pizza. Red Zins tend to be low-acid, fruity wines, and the acidity from the tomato sauce really adds to the wine while the ripe fruit/low tannin combo works well with the mild cheese topping. Big wines such as California Cabernet Sauvignon go very well with well-marbled fatty meats such as rib-eye steak. The gritty tannins in the wine combine with the creamy fat in the rib-eye to create a marvelous mouth feel. In this last example, the juiciness of the Cabernet contributes to a similar pairing with the juicy steak. I suppose the very best pairings use both principles.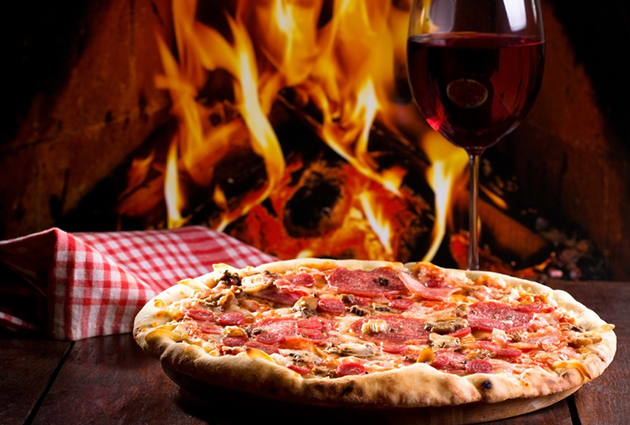 In the end, experimentation will often yield some of the most whimsical and delightful pairings that you would never find in any book. Playing with food and wine pairings is really a great way to expand your wine comfort zone.
We encourage you to visit Daniel to enjoy a few of his top wine pairing suggestions, he offers not only expert advice but an impressive selection of wines and liquors in all price ranges. Princeville Wine Market is SW's favorite and highly recommended wine shop on Kauai!
The irony, Cabernet Sauvignon from Napa with a well-marbled rib-eye steak $22
Opolo Mountain Zinfandel from Paso Robles is a great choice for pizza night $29
Klein Constancia was once considered the best dessert wine in the world. It is now making a comeback. Pair this one with blue cheese-stuffed dates for an unreal experience. $65
Selbach, Spatlese Riesling
from the Mosel, Germany would be refreshing with a spicy Pad-Thai. $19
Leth, Gruner Veltliner is bright with refreshing acidity. It will stand up well to the acidity of a salad with vinaigrette dressing without being diminished. $19
Amon-Ra Shiraz by Ben Glaetzer is full-bodied with hints of white pepper. Ir would be great with steak au poivre. $120
Edge Hill Chardonnay from the Russian River AVA in California will be a decadent pairing with a buttery lobster. $88