Summer in Aspen is fantastically spectacular! One of the most wonderful things that happens this time of year is that our cars, get to vacation in the garage and our bikes, get a daily tour of town and the surrounding area.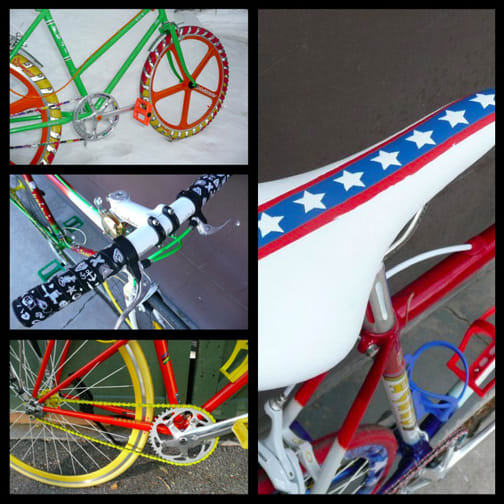 Riding around Aspen is really the easiest way to get around. Town is virtually flat and perfect for a townie bike. The coolest bikes in town come from Re-Cycle Art Aspen. They have the largest selection of customized, vintage lugged steel bikes, townies, single speeds and *fixes.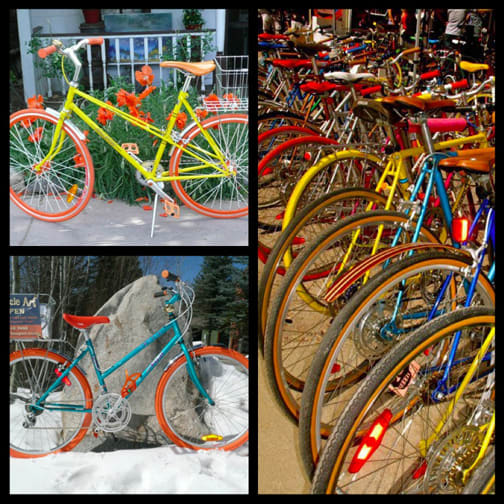 Billy Taylor-the man behind this fantastic concept, restores bikes ranging from the 60's-90's to create a beautifully unique and one of a kind ride. If you don't find something you like in his current stock, he is happy to locate and restore the perfect bike for you.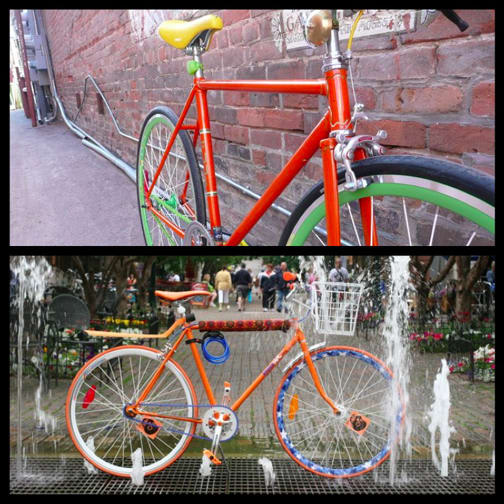 Today buying a bike doesn't carry the same excitement as it once did during the "Bike Boom Era" of the 70s and 80s. It's just not that easy to get excited about a solid colored bike, sitting in a row with 20 others that all look alike. So we say fight conformity… Be proud of your ride, go see Billy and his son Michael and ride away in style!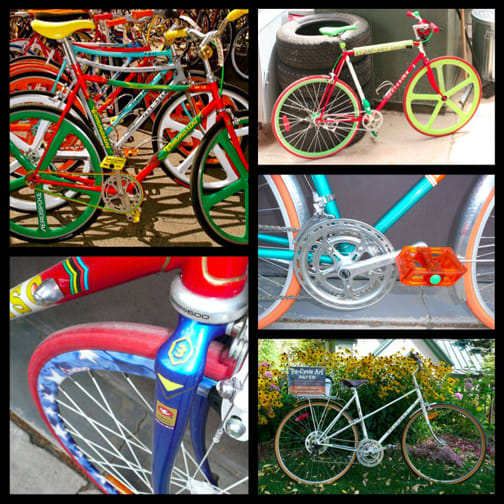 Imagine going anywhere, everywhere around Aspen or your neighborhood on two wheels that have "YOU" written all over it. The only limitation to a killer custom ride is your imagination. Why be ordinary when you can be CYCLESTRORDINARY!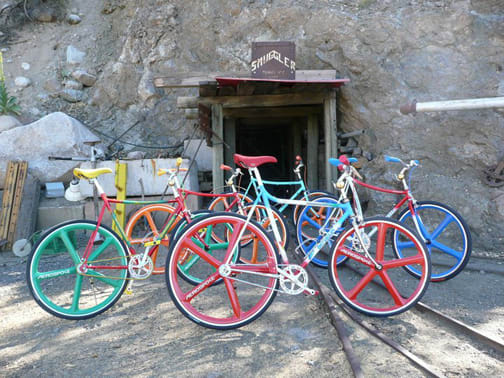 Fixie: A bicycle lacking a freewheel mechanism in the rear hub. Making the crank set and rear wheel completely dependent of one another. To propel forward or backwards, the pedals must be moving.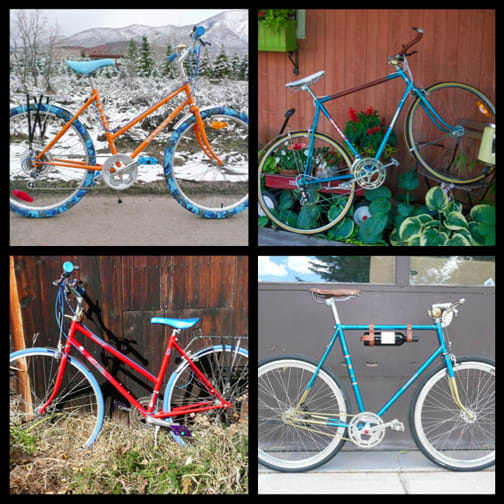 Re-Cycle Art Aspen
Billy Taylor