Many amazing companies got their start in El Paso, Texas. At the top, of our list, is
Rocketbuster Boots
, one of the finest and most creative custom boot companies in the world. We recently caught up with "The Boss Lady,
Nevena Christi
who now runs the show, her partner and other half Marty Snortum is currently occupied as a talented photographer.
The boots are over-the-top fabulous, and only about 500 pair are made every year. If you can imagine a design, Nevena can brilliantly conceive it and kick it onto a pair of custom boots. The beautifully fitting boots are works of art and have been worn by the likes of Sharon Stone, Tom Cruise, Meg Ryan, Oprah, and Steven Spielberg, just to name a few.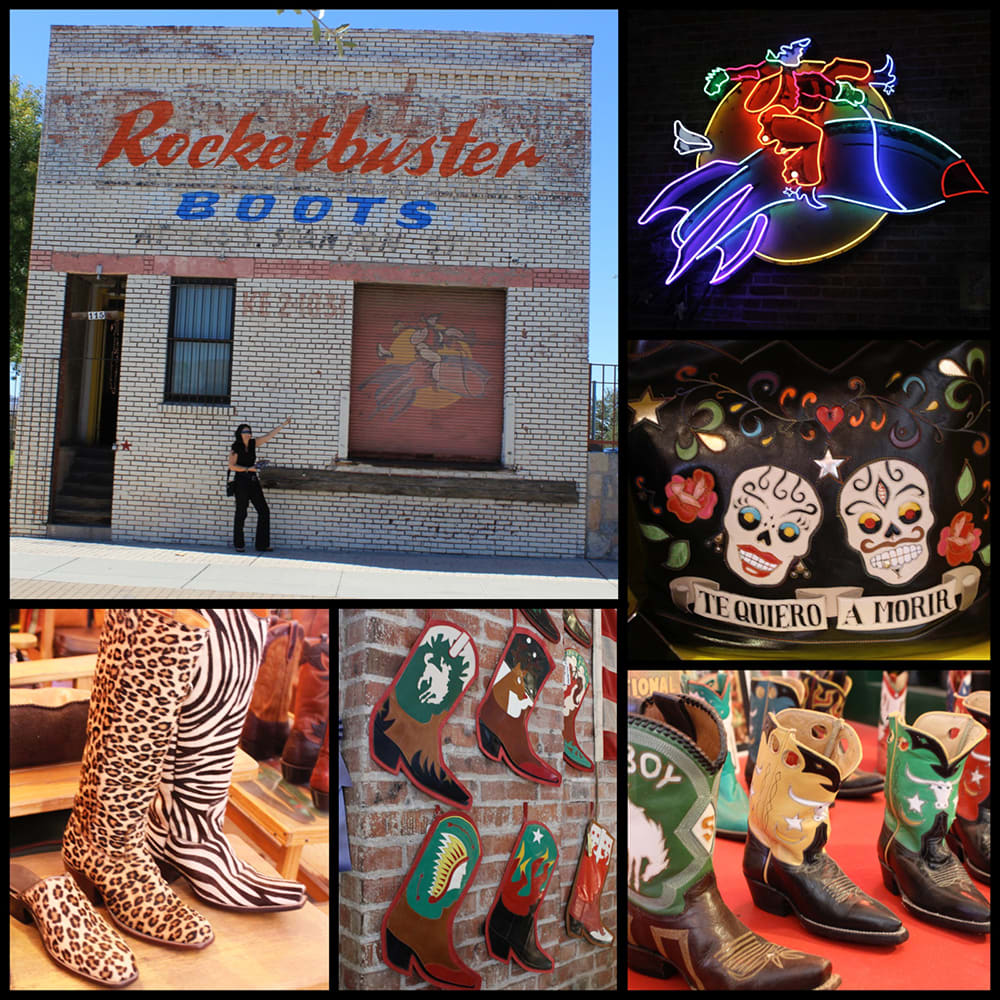 Iconic Neon Vintage Rocketbuster Sign… Animal Instincts, it's a jungle out there… Booty Christmas, hang it up and fill it up… Little Boots for Little People…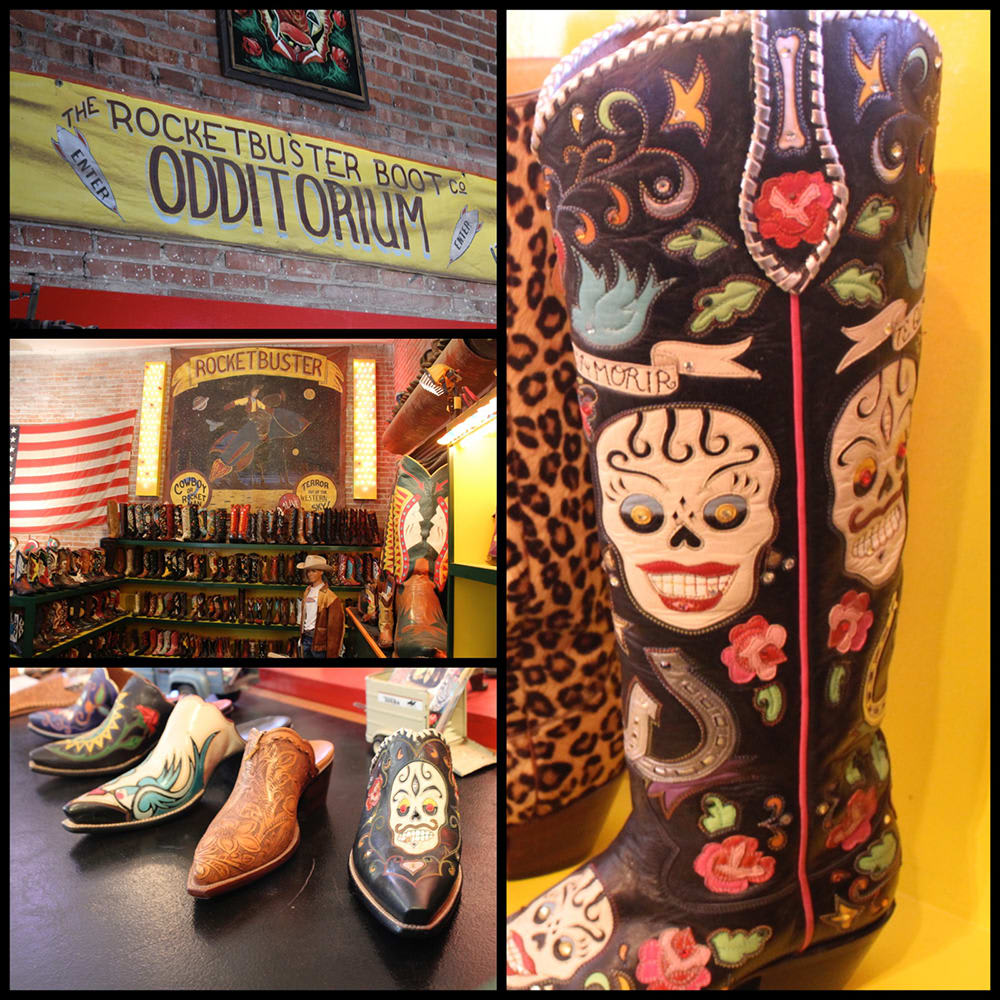 Vintage everywhere… The Amazing Showroom has so many great boots to see… It's a Shoe…no, it's a Boot… It's a Mule…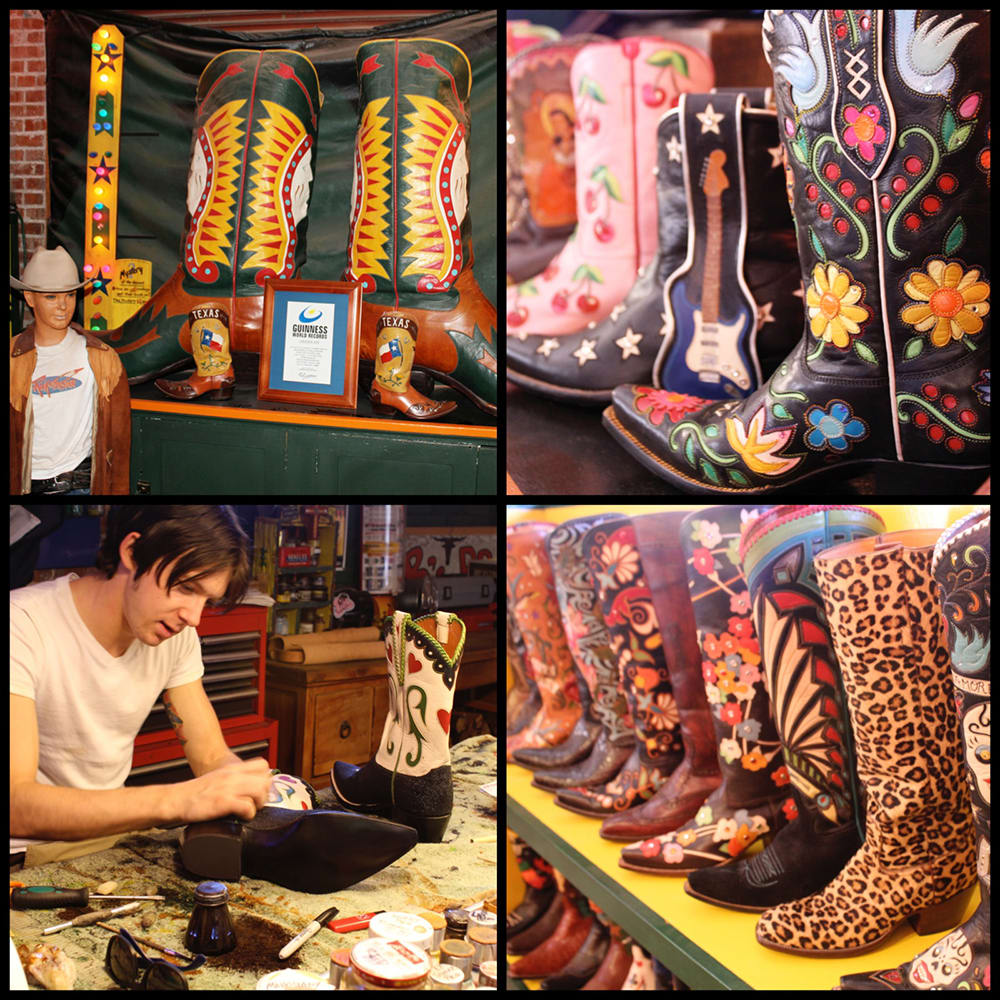 Guinness Book of World Record's "World Largest Boots"… Be Inspired, Be Very Inspired… Happy boot artisans making gorgeous boots…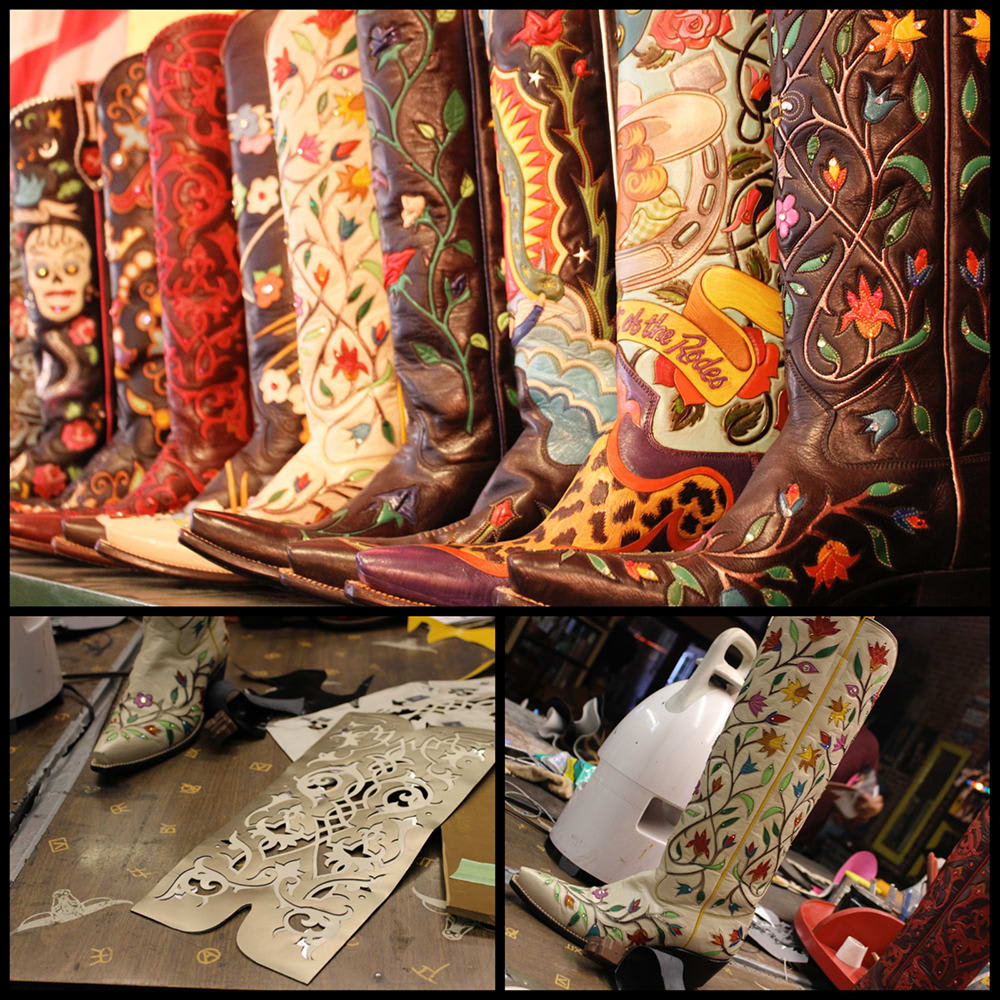 Imagine these beauties on your feet… Before and After Assembly…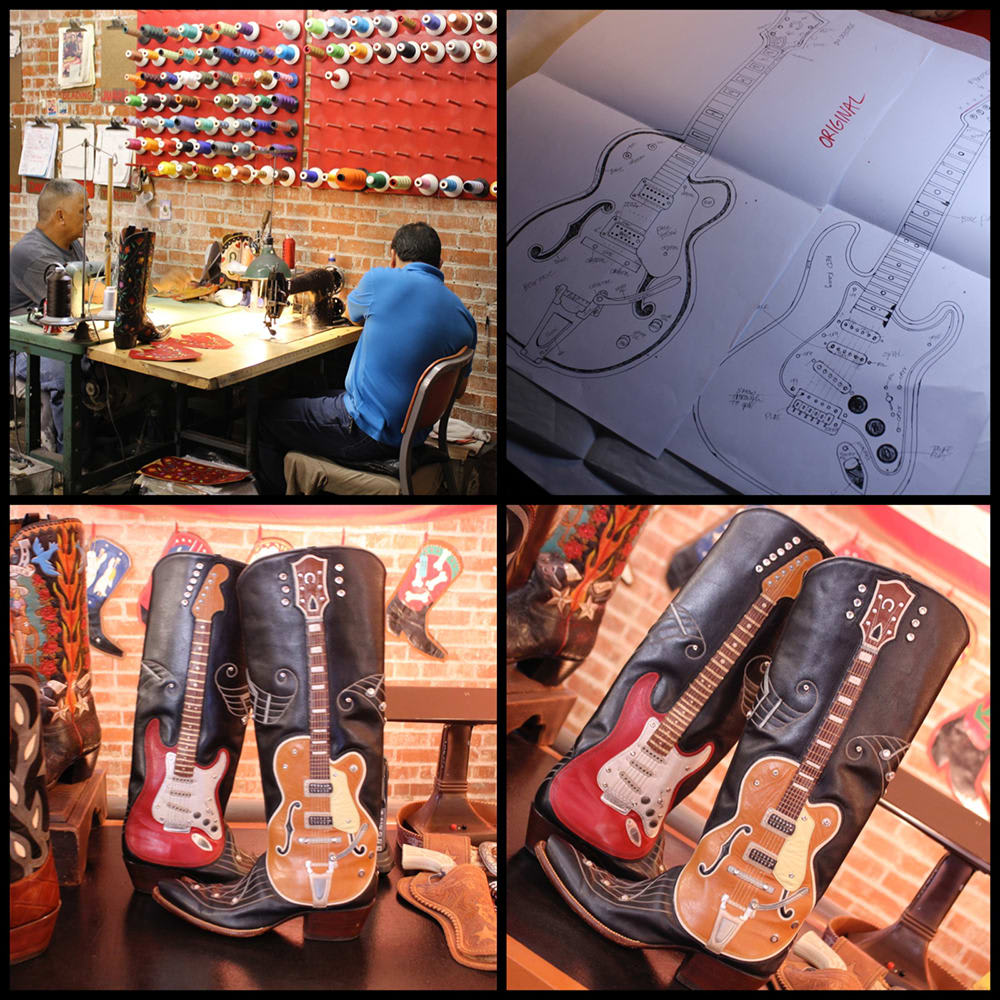 "Guitar Boot" patterns, guitars on one side and notes on the other…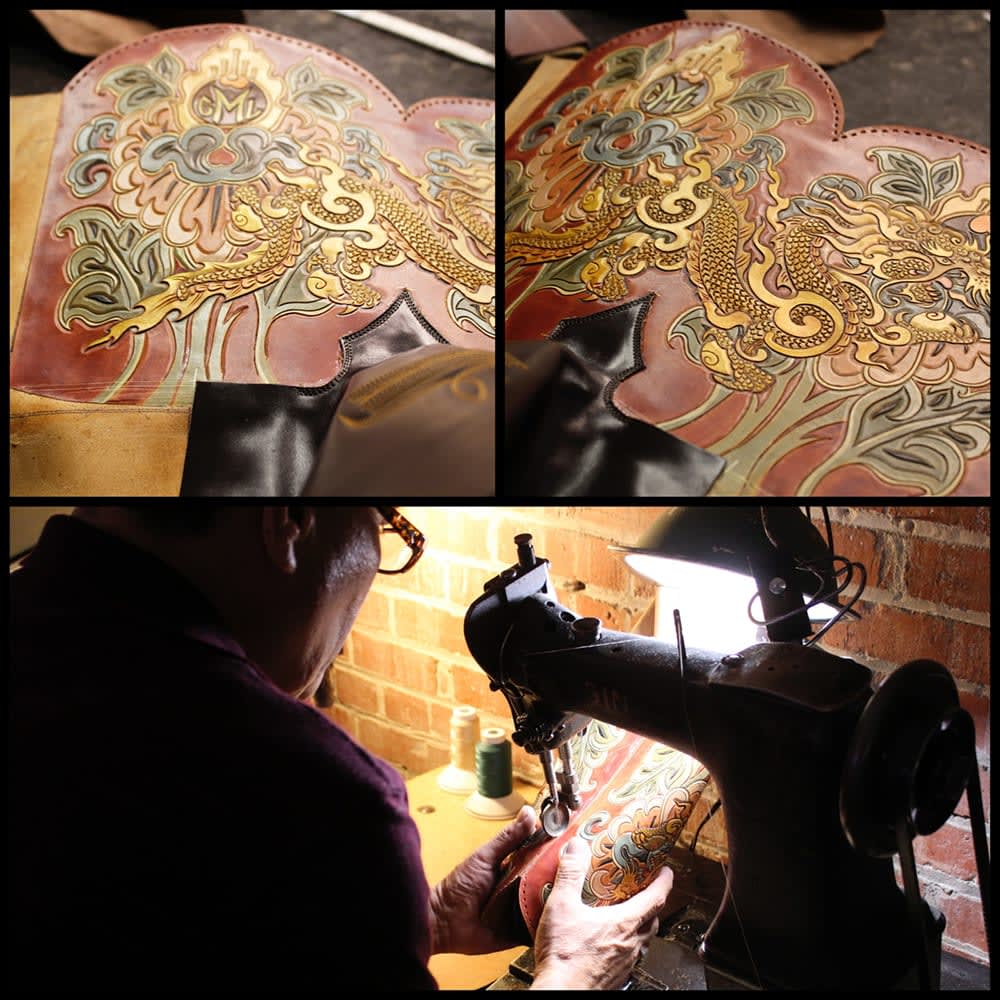 Truly amazing work.
A pair of boots can set you back $650-$5000 (averaging $900), but well worth every colorful stitch. Walking into
Rocketbuster's
work and showroom is like a vintage candy explosion made of leather. If you ever find yourself, in El Paso Texas, you must make a trip to their turn-of the century downtown brick warehouse. Plan on ordering a pair…you will no doubt be saying Love Them, Want Them, Have to Have Them!