It's always extra special to plan your menu around a theme or vice versa. It turns a dinner party into a special evening. This delicious recipe was created by our favorite Aspen Private Chef, Michael Rueggeberg!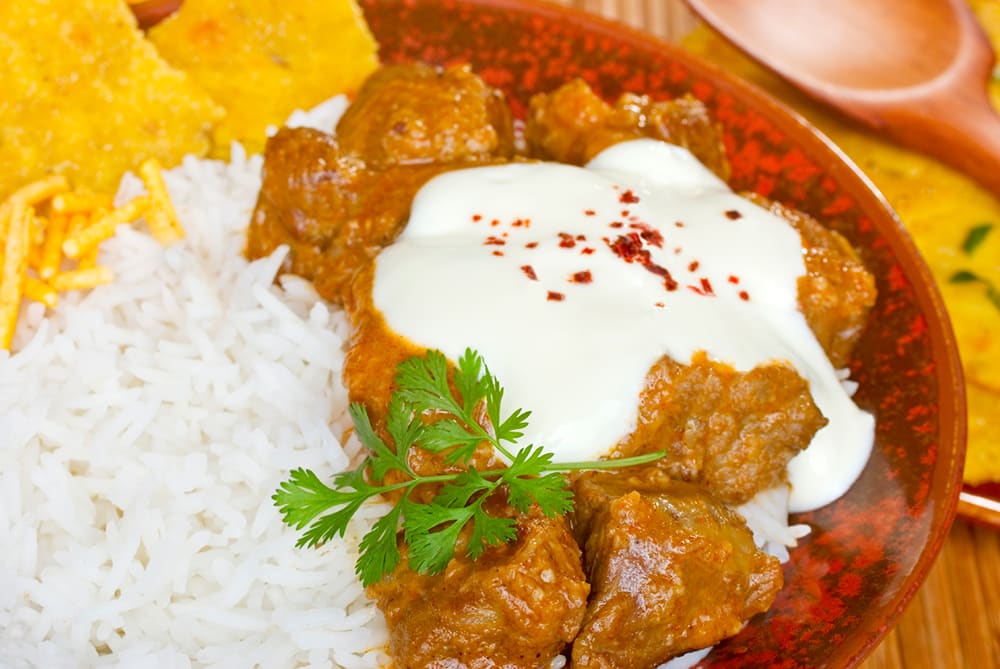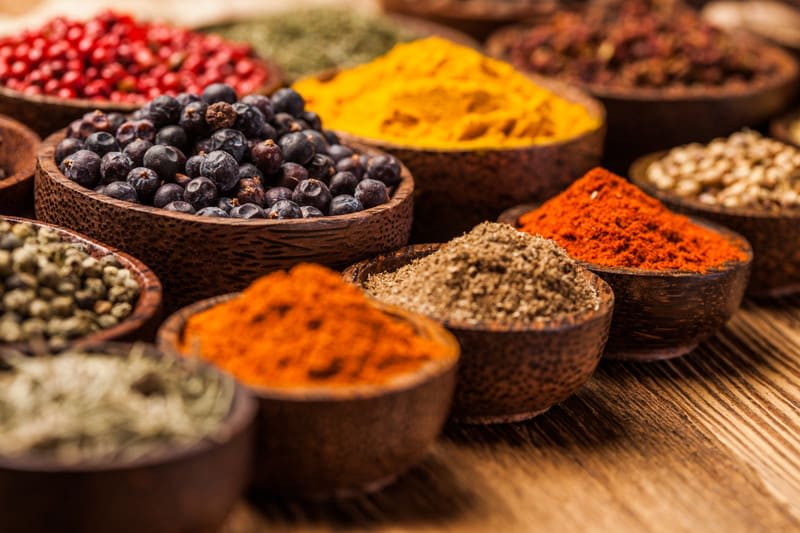 Prep time: 45 minutes
Cook time:1 hour 30 minutes
Ingredients
For Lamb Stew
2-1" chunks fresh ginger, peeled, coarsely chopped
8 cloves garlic, peeled
3 ½ cups water
10 tablespoons vegetable oil
2 ½ pounds boned lamb shoulder or leg, cut into 1-inch cubes
5 whole cardamom pods
1 bay leaf
3 whole cloves
8 whole black peppercorns
1/2 stick cinnamon
2 medium red onions, peeled, finely chopped
1/2 teaspoon coriander powder
2 teaspoons ground cumin
4 teaspoons bright-red paprika powder
1 teaspoon cayenne pepper
kosher salt, to taste
2 teaspoons tomato puree
1/4 teaspoon garam masala
2 cups green beans, trimmed
2 cups red bliss potatoes, peeled, cut into ½-inch cubes
1 tablespoon ghee (clarified butter)
1 teaspoon fresh cilantro, finely chopped
Saffron Rice
cups basmati rice
teaspoon saffron threads
tablespoons plus 4 cups boiling water
tablespoons ghee (clarified) or butter
cinnamon stick
whole cloves
cup finely chopped shallots
kosher salt to taste
teaspoon ground cardamom
Instructions
For Lamb Stew
Put ginger, garlic and 4 tablespoons of water into electric blender. Blend well into a smooth paste.
Heat 8 tablespoons oil in a wide, heavy pot over a medium-high flame.
Brown meat cubes in several batches and set aside in a bowl.
Heat up remaining oil in a small sauté pan and add cardamom, bay leaves, cloves and peppercorns. Stir once and wait until cloves swell and the bay leaves begin to take on color. This just takes a few seconds.
Place spices in cheesecloth and make a sachet and add to pot.
Add the onions into the heavy pot stir and sauté for 5 minutes or until the onions turn a medium-brown color.
Add ginger-garlic paste and stir for 30 seconds.
Add coriander, cumin, paprika, cayenne, and season with salt. Stir-fry for another 30 seconds then add browned meat cubes and meat juices.
Add tomato puree and stir and fry for about 30 seconds until well blended.
Stir and fry for another 3-4 minutes.
Add the remaining water and bring contents of pot to a boil, scraping in all browned spices on the sides and bottom of the pot.
Cover, turn heat to low and simmer for about an hour or until meat is tender.
Every 10 minutes give the pot a good stir to prevent burning.
Add more water if needed.
When meat is tender, remove lid, turn fire to medium high and boil off some of the liquid, stirring all the time, until sauce is thickened.
Meanwhile boil water in a medium stockpot and season with salt, make sure it has a salty taste like ocean water.
Add beans to the boiling water and blanch until tender.
Remove beans with a slotted spoon and cool in an ice bath.
Add potato to the same water and blanch until tender.
Remove from water and cool.
Before serving, heat up the ghee in a medium sauté pan, add potatoes and sauté for 2-3 minutes until caramelized, add beans and season with salt and a pinch of garam masala and cilantro.
Sprinkle remaining garam masala over the rogan josh just before serving.
Saffron Rice
Place saffron in a small bowl and cover with 3 tablespoons of boiling water.
Soak for 10 minutes.
Meanwhile, heat butter over moderate heat in a large 3 or 4-quart stockpot.
Add cinnamon and cloves and stir well.
Add shallots and sauté for about 5 minutes.
Add the rice and stir for about 5 minutes.
Pour in 4 cups of boiling water, salt, and the cardamom.
Bring to a boil over high heat. Add the saffron and its soaking water.
Stir gently. Cover, reduce heat, and cook for 25 minutes.
Fluff and serve hot.
Notes
Created for SW by | Michael Rueggeberg
Nutrition