A platter of grilled vegetables is easy, beautiful and delicious. Try to grill what is fresh and in season to create your own unique platter. Serve these as a meal with crusty grilled bread or as a side for any protein. The EVO flat iron grill allows you to grill the entire platter at the same time.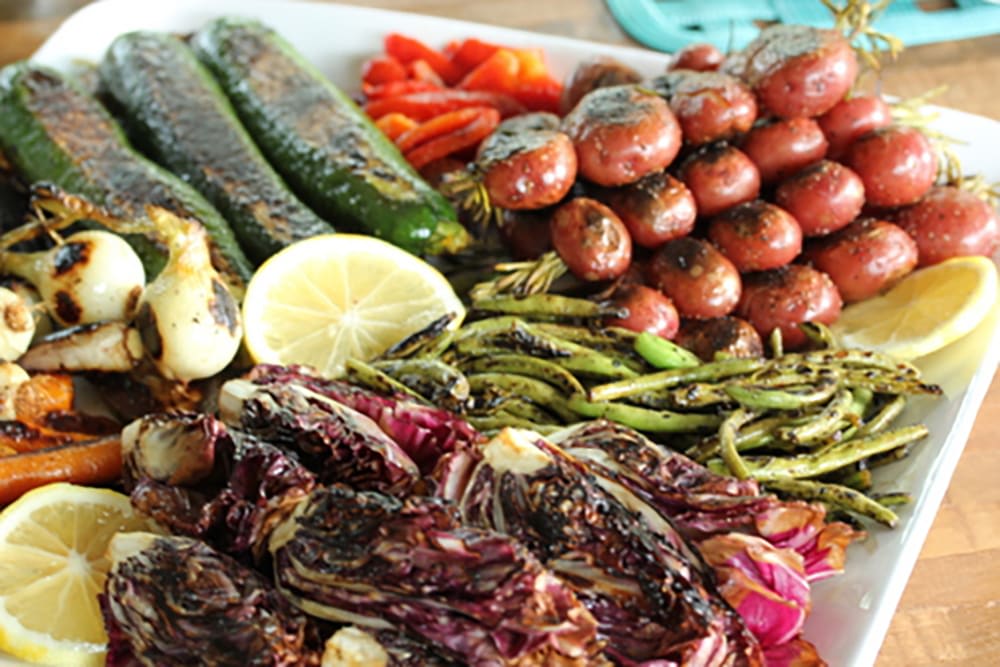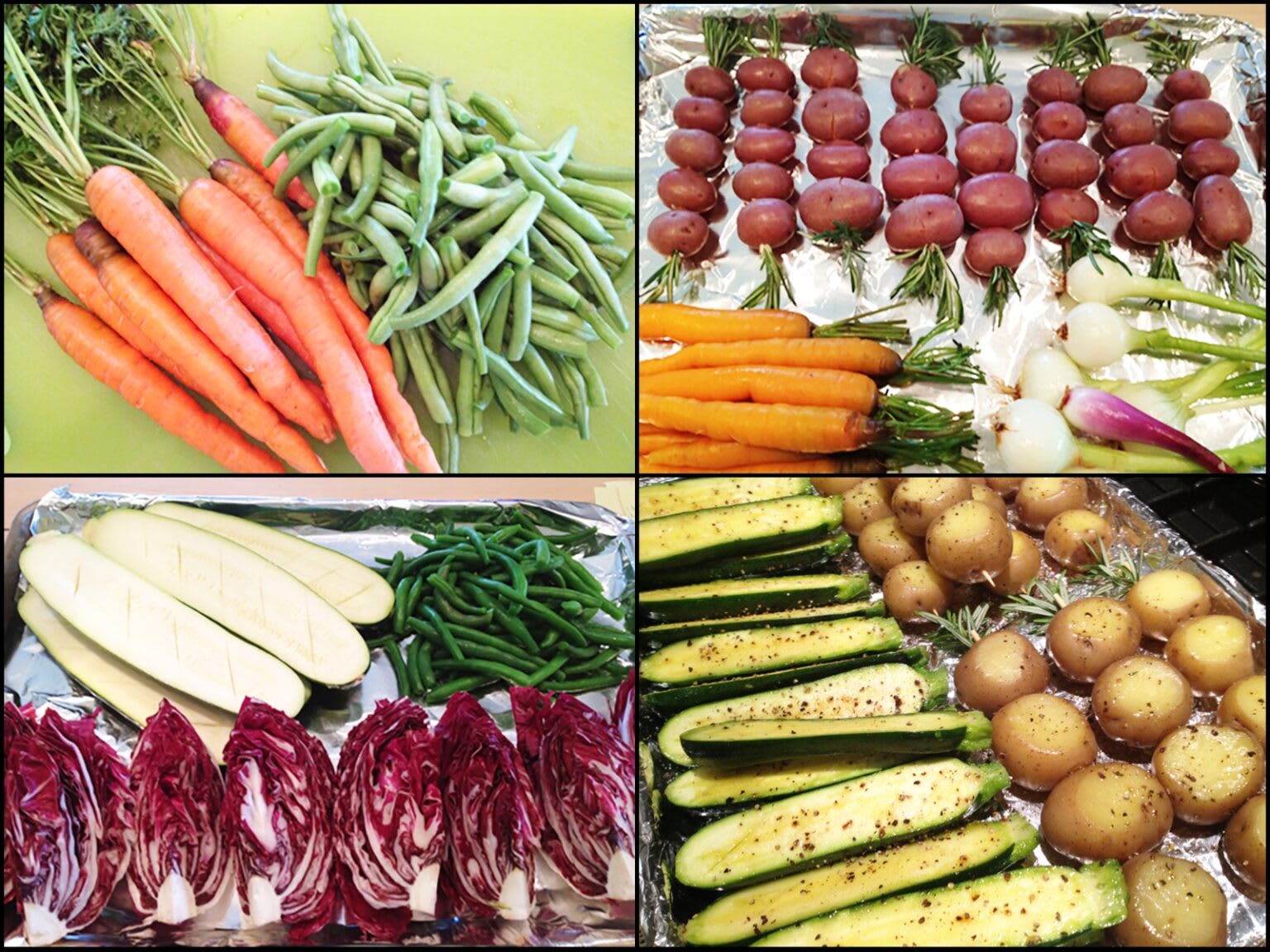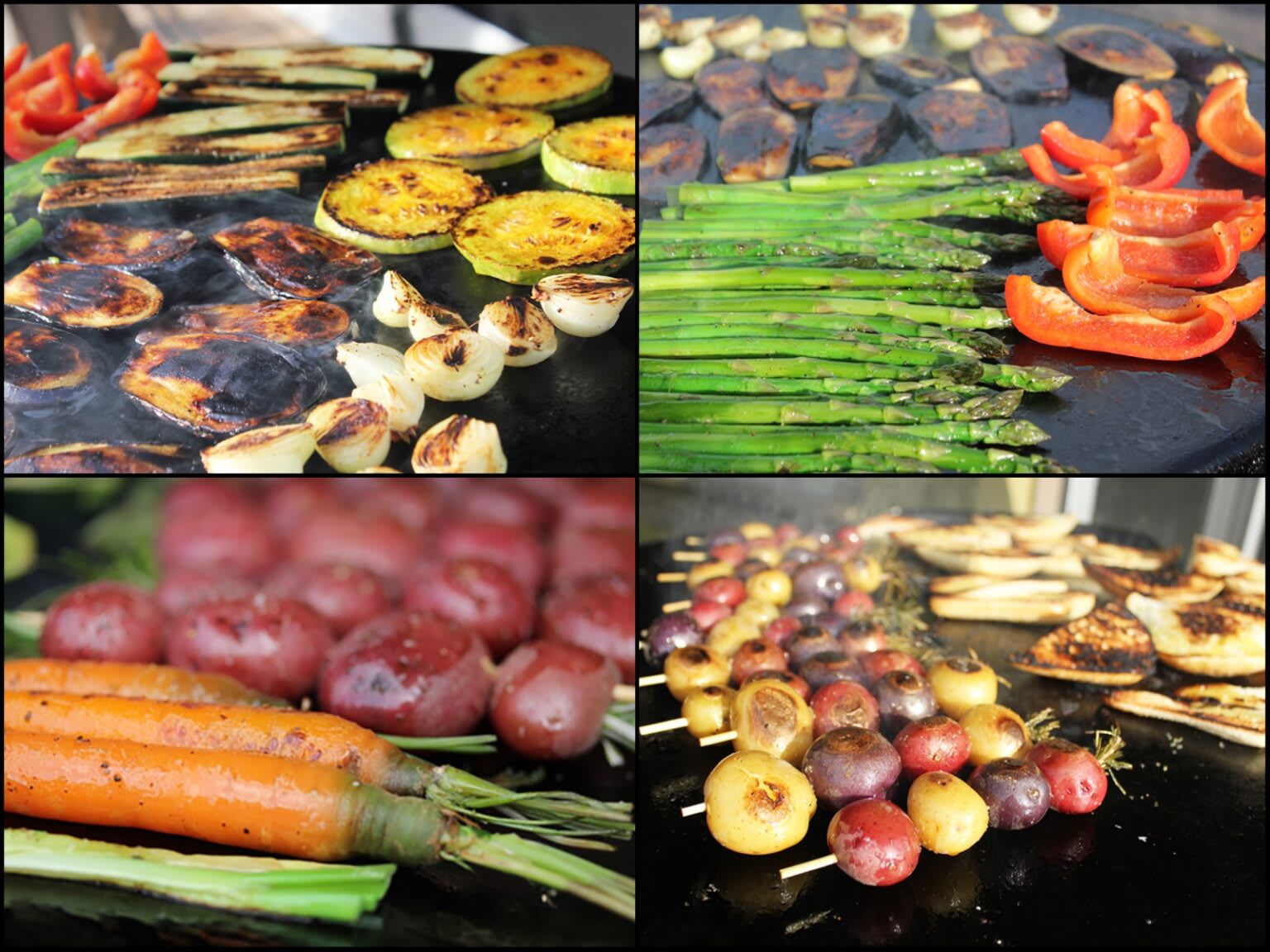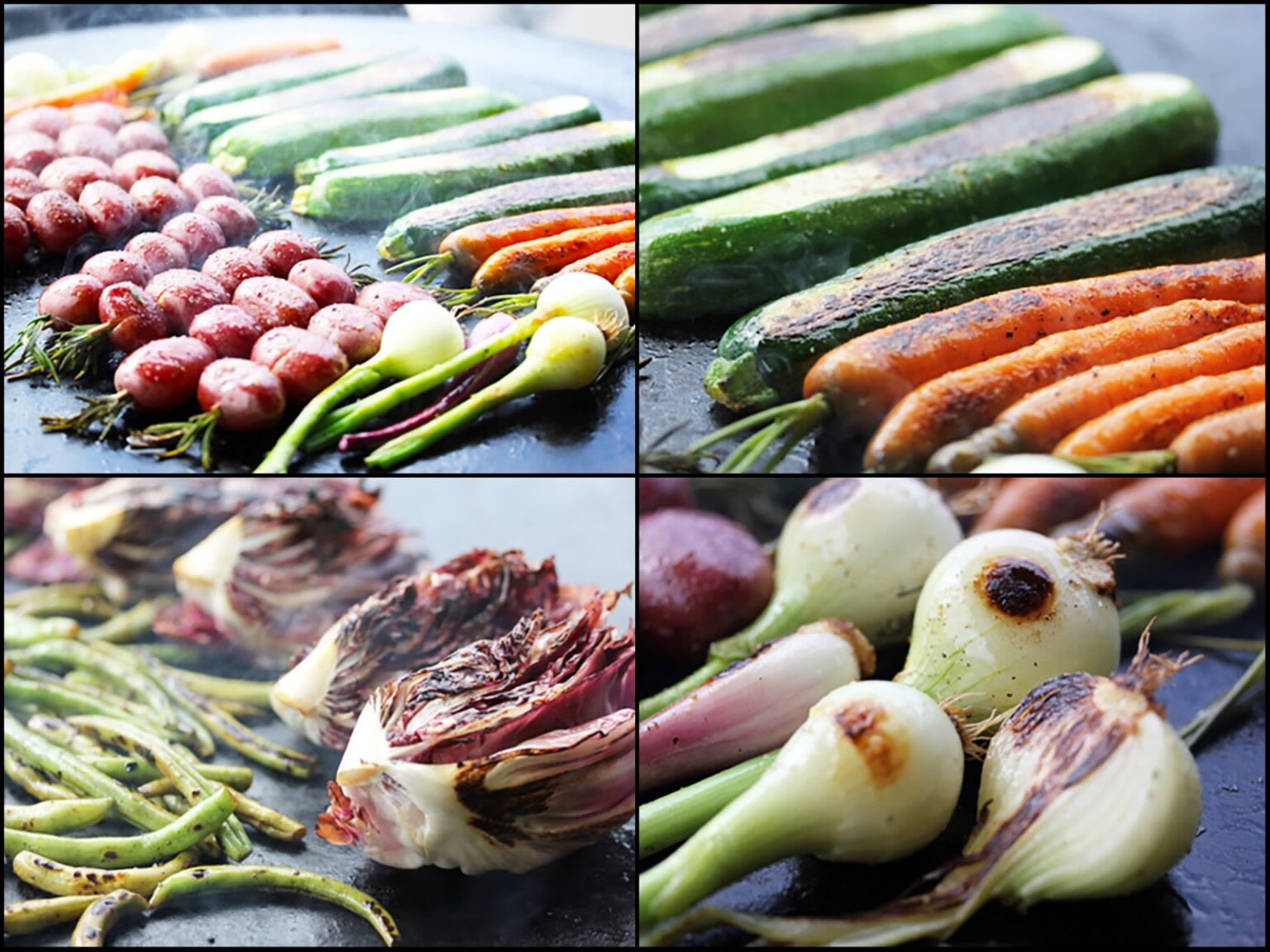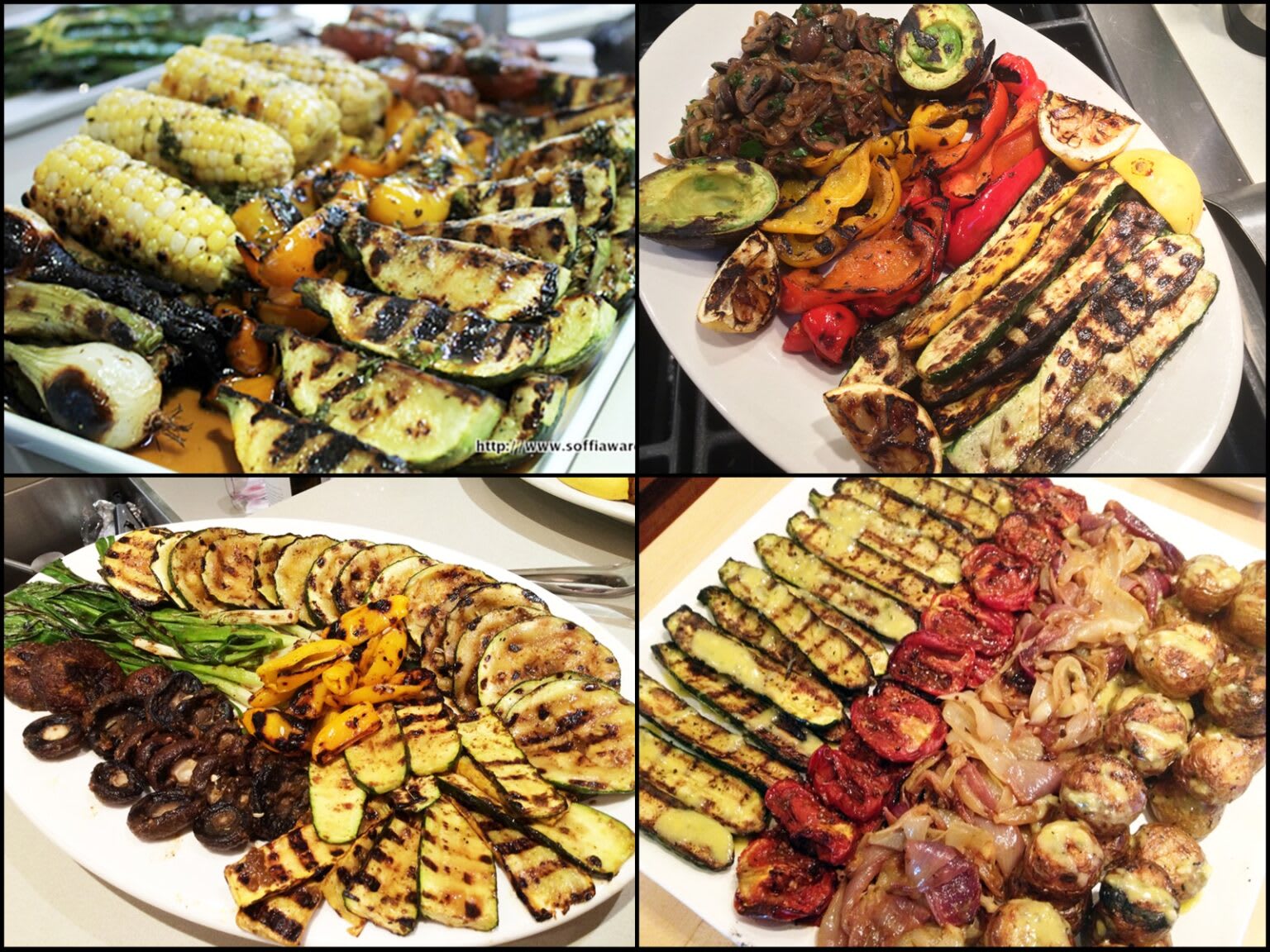 Rustic Grilled Vegetables
Prep Time:

15 minutes

Cook Time:

25 minutes

Total Time:

40 minutes
INGREDIENTS
Vegetables
3

red bell peppers, seeded and halved

3

zucchini (about

12 ounces

total), sliced lengthwise into 1/2-inch-thick rectangles

2

small radicchio heads, core intact and quartered

24

assorted gemstone or baby potatoes

1

bunch of whole baby carrots, greens trimmed

1

bunch baby onions, roots cut off

1

bunch (1-pound) asparagus or green beans, trimmed

1

Large Lemon, sliced into wedges or rings

1/4 cup

of olive oil
Dressing
2 tablespoons

olive oil
Salt and freshly ground black pepper

3 tablespoons

balsamic vinegar

2

garlic cloves, minced

1 teaspoon

chopped fresh Italian parsley leaves

1 teaspoon

chopped fresh basil leaves

1/2 teaspoon

finely chopped fresh rosemary leaves
INSTRUCTIONS
Vegetables
Par boil the potatoes, green beans and carrots until just tender, rinse under cold water and allow to cool. (for carrots and green beans finish with an ice bath to retain color.
Using short bamboo sticks, thread 6 skewers using 4 potatoes each, alternating colors if using assorted gemstones.
Cut twelve 1.5″ pieces of rosemary with 1/2″ exposed stock and insert exposed stocked into the end of each skewer, leaving a floret of rosemary sticking out of each end.
Place a grill pan over medium-high heat or prepare the barbecue or EVO flat iron grill (medium-high heat).
Brush the vegetables including potato skewers with 1/4 cup of the oil to coat lightly. Sprinkle the vegetables with salt and pepper. Working in batches, grill the vegetables until tender and lightly charred all over, about 8 to 10 minutes for the peppers, carrots and onions; 7 minutes for the zucchini and green beens, 4 minutes for the radicchio and asparagus.
Arrange the vegetables on a platter. The key to getting those great grill/char marks is to not shift the vegetables too frequently once they've been placed on the hot grill.
Dressing
Meanwhile, whisk the remaining 2 tablespoons of oil, balsamic vinegar, garlic, parsley, basil, and rosemary in a small bowl to blend. Add salt and pepper to taste. Drizzle the herb mixture over the vegetables, garnish with lemon. Serve the vegetables, warm or at room temperature.
NOTES
Inspired By | Giada De Laurentis