There are salads and then there are salads, and this salad is one of the most delicious dishes we have ever tasted. We first had it at "Le Vedure", one of the specialty restaurants located in NYC's Eataly, honoring and preparing the most inspired vegetable dishes anywhere.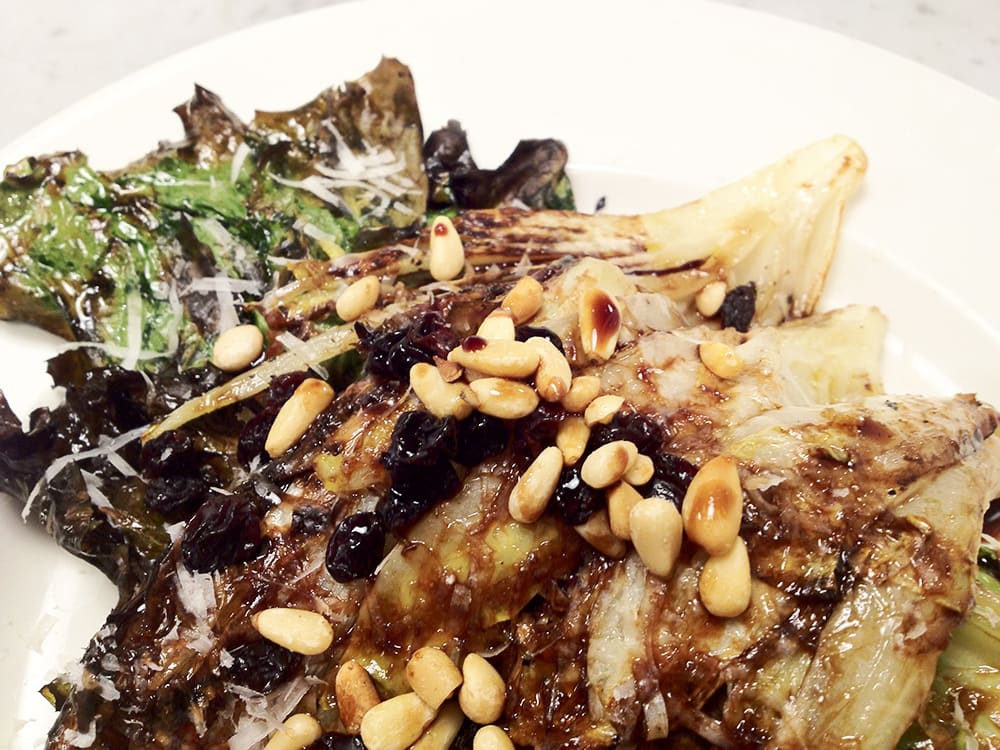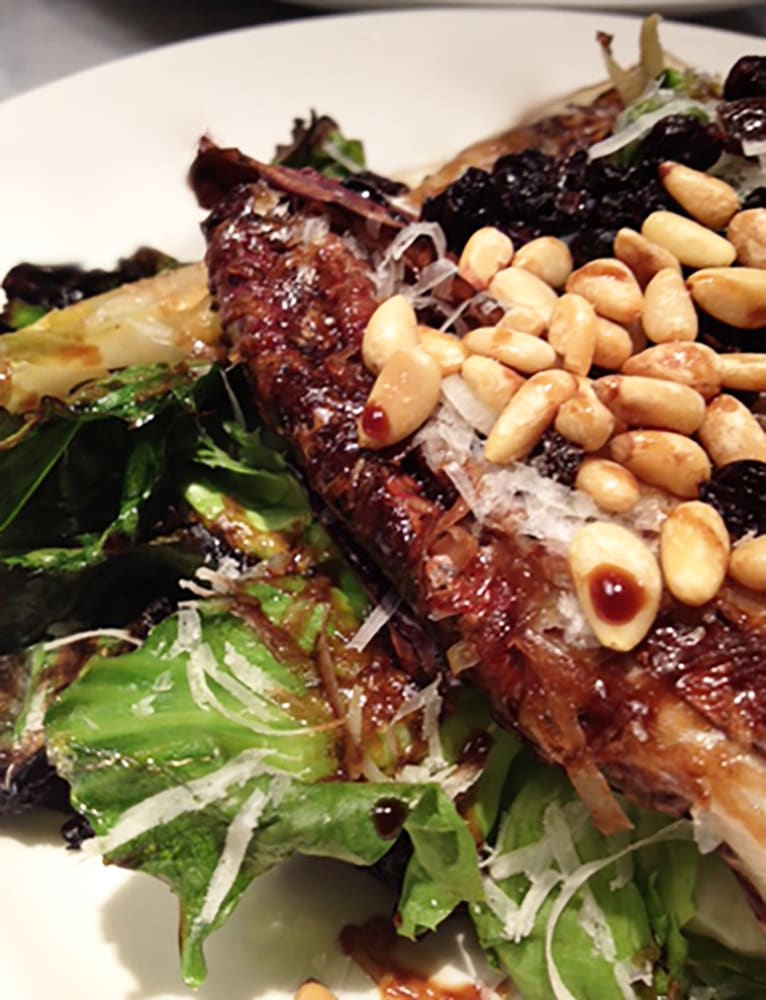 The bitter Treviso radicchio and the Belgian endive take on an almost sweet flavor when grilled.
At Eataly this creation is called "Scarola Alla Griglia" and I can honestly say that it is worth a trip to NY from wherever you are. So in the meantime, allow us to share our version. Try it with grilled shrimp or chicken for a heartier dish.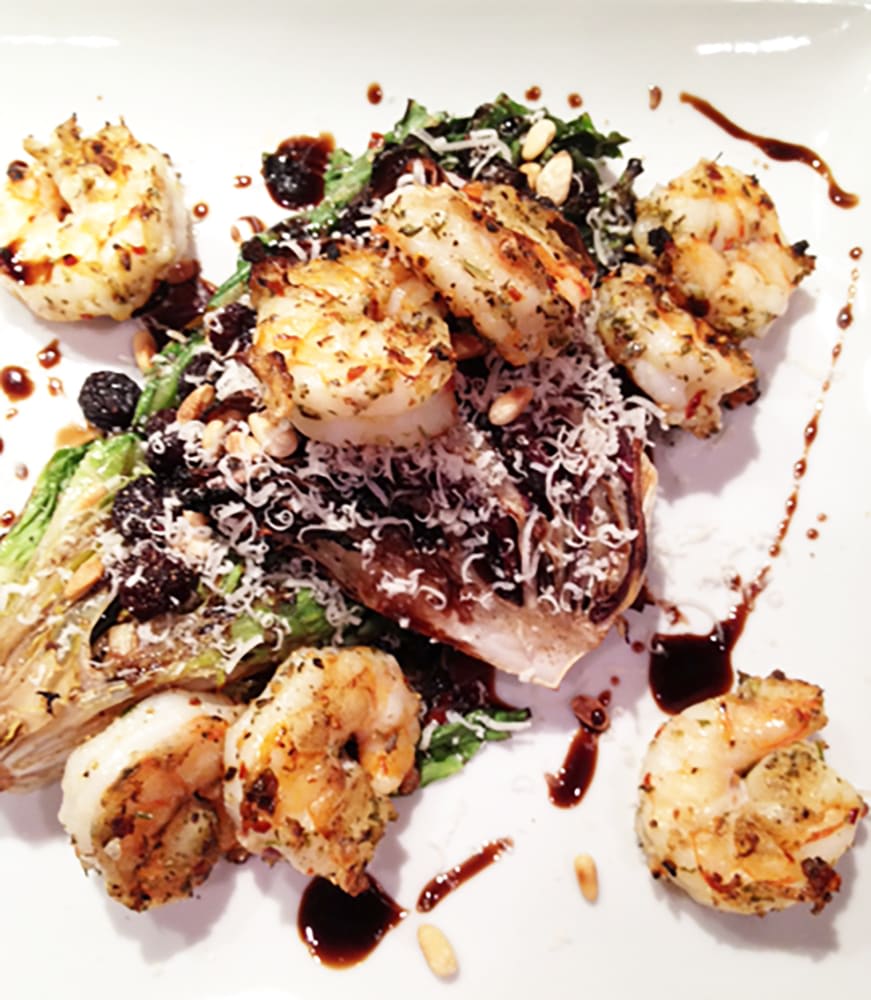 4

small heads Treviso radicchio

4

heads Belgian endive

1/2

C of toasted pine nuts

1/2

C of currants

1

chunk of very good Parmigiano-Reggiano, shaved or coarsely grated

1/4

C of high-quality aged balsamic

1/4

C of Olive Oil
Salt & Pepper
Instructions
Slice the radicchio and endive lengthwise, coat with olive oil salt and pepper, grill a few minutes on each side until slightly charred.
Divide greens and arrange onto four plates.
Top with toasted pine nuts, currants and shaved Parmigiano-Reggiano.
Drizzle each plate with balsamic vinegar and serve.
Notes
Adapted From | Eataly, Le Vedure
Did You Make This Recipe?