I'm not sure I would call this a recipe, as much as an experiment in flavor mixing, but what I can say is that the finished sauce is amazing and who doesn't love a spicy and creative variation on ketchup. Fries were made for dipping and since I love ethnic foods of all kinds, I just kind of think, each ethnicity should have it's own variation on the American classic-king of dipping sauces.
So follow me on my journey to add a little of this and that and let me know, if you like it as much as our guests did at a recent dinner party, inspired by Thai Street Food.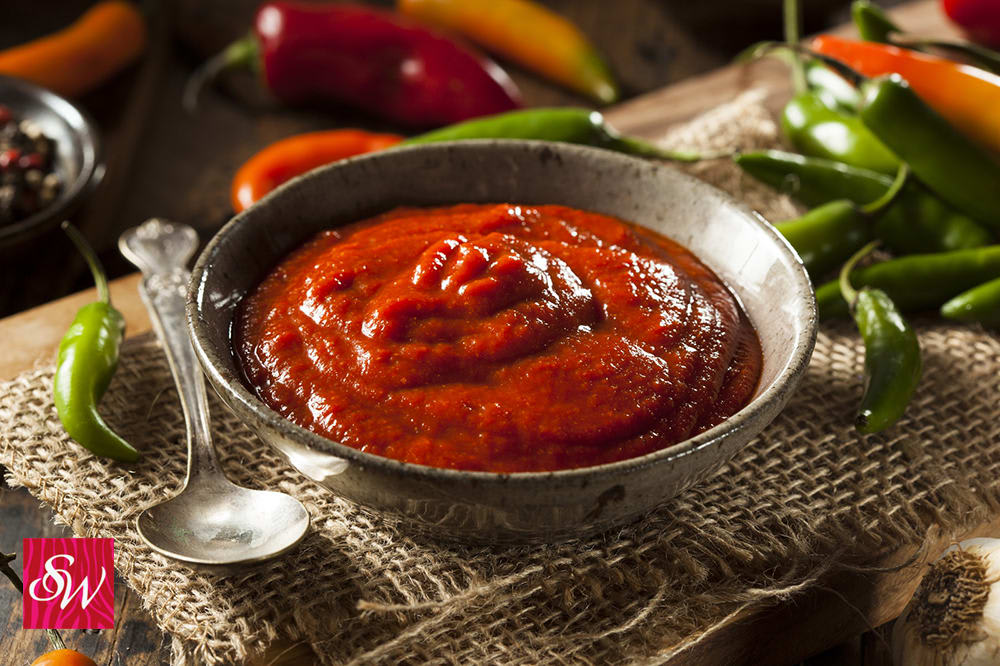 I first came across Hak's BBQ Sauce, created by Sharone Hakman a MasterChef competitor at Foodland. What's Foodland? It does evoke a mental image of a foodie board game, remember Candy Land? Anyway (FL) is the largest grocery store on the North Shore of Kauai (and rumored to be one of the most expensive in the US) and I believe it! Anyway back to Hak's, between the soda pop and liquor aisles exists my favorite aisle and end cap, the international gourmet food section. Let's face it if you love food, it's what dreams are made of. It's where your big brother or sister would hide all the good toys that you're not old enough to play with.
So there it was, a three series selection of Hak's Barbecue Sauces – Chipotle Bourbon, Habenero Pineapple and finally Thai Chile Tamarind. I'm proud to say, I grabbed all three and contemplated the possibilities as I cruised through produce!
At the time I was planning the dinner party I mentioned above, inspired by Thai Street Food. I started thinking how fun it would be to serve spicy, crispy,
sweet potato fries
in a cone with a Thai inspired ketchup. The Hak's on it's own would be too barbecue-y so I decided to doctor it up, by adding some fresh ingredients along with some spicy and sweet Thai chile sauces. When I had it all mixed up I did a happy dance and you will too. Add a bit more or less Sambal if you want it spicier but the fries are already spicy and the fresh ginger adds extra kick, so be careful.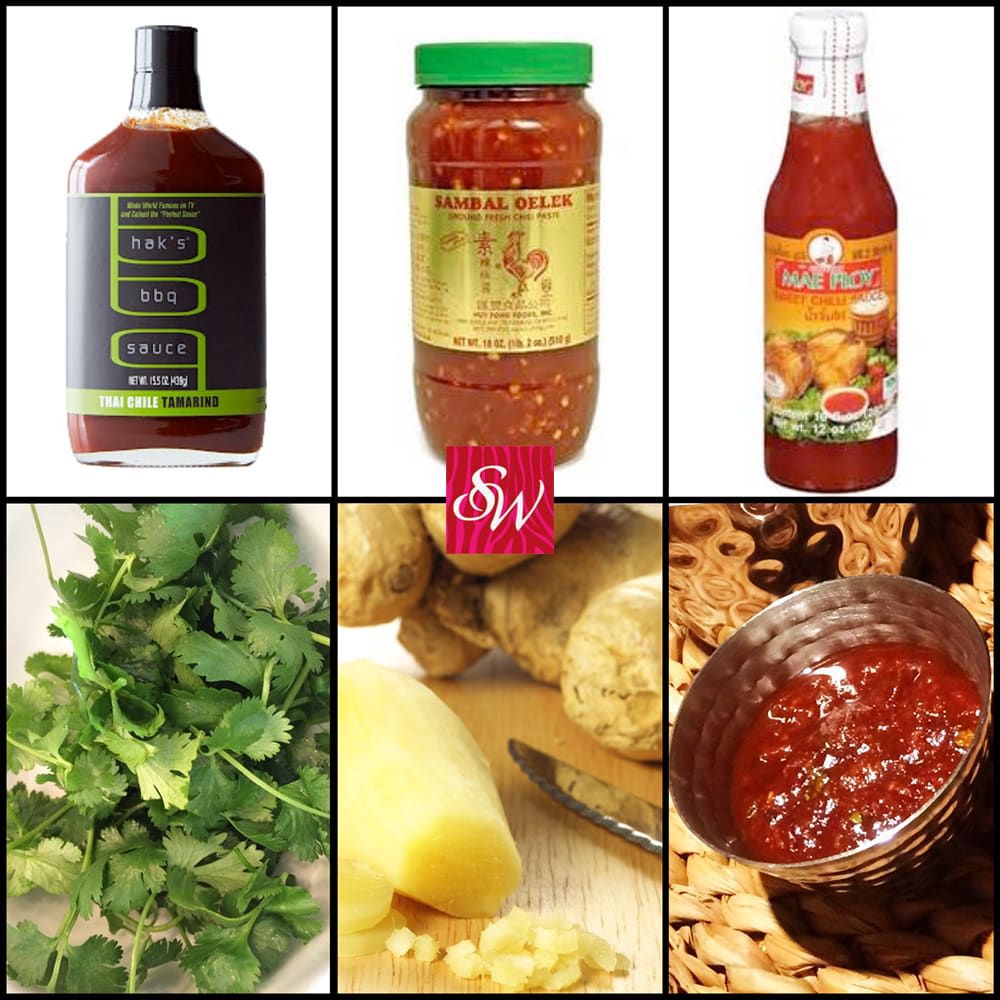 Check it out, cute right? and delish… Thinner fries will be crispier and thicker fries will be creamier on the inside and crispier on the edges.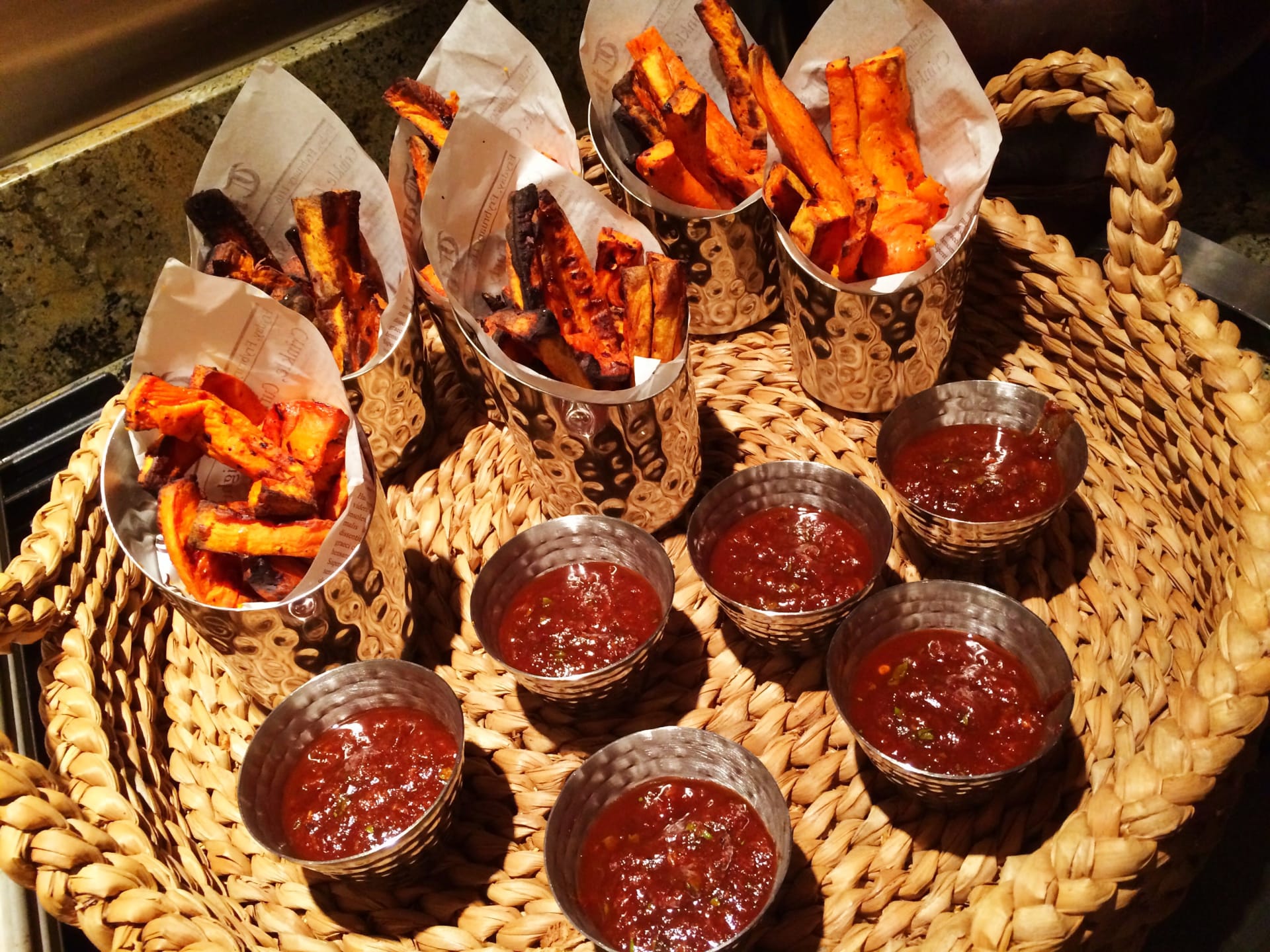 Thai Style Spicy Barbecue Ketchup
Hak's Thai Chile Tamarind BBQ Sauce: Tamarind, a tropical fruit, is paired with an array of chilies in this exciting version of Hak's bbq sauce.

Sambal Oelek: Made by Huey Fong Foods, it's a spicy Indonesian-style chili paste.

Mae Ploy: A mild sweet chili sauce.
INGREDIENTS
Hak's Thai Chile Tamarind BBQ Sauce-15.5 oz

1 tablespoon

of Sambal Oelek Garlic Chile Sauce

1 tablespoon

of Mae Ploy Sweet Chile Sauce

1 tablespoon

of grated fresh ginger

1 tablespoon

of chopped Cilantro
INSTRUCTIONS
Mix all ingredients together and chill until ready to serve. Serve with french fries, sweet potato fries, grilled chicken, meat or vegetables.