The Crab Shack – Tybee Island Serves The Freshest Seafood In a Really Fun and Casual Setting!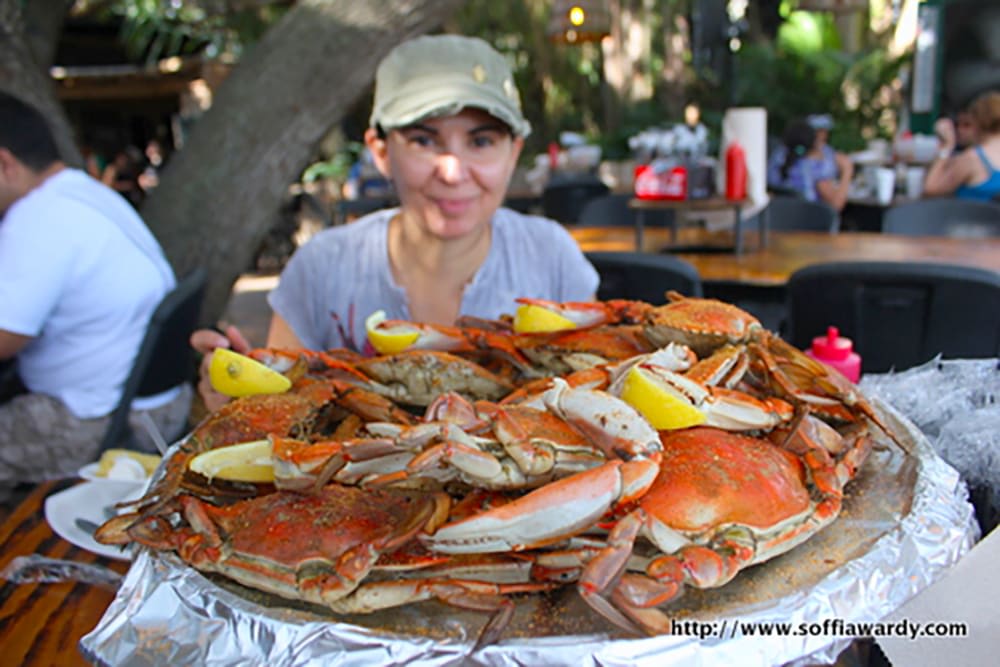 During our road trip across the US, we found ourselves driving through Savannah, Georgia. We were hoping to catch up with Paula Deen for some lunch but sadly, she was out of town. So we decided to detour to Tybee Island. Tybee is a barrier island located 18 miles away from Savannah.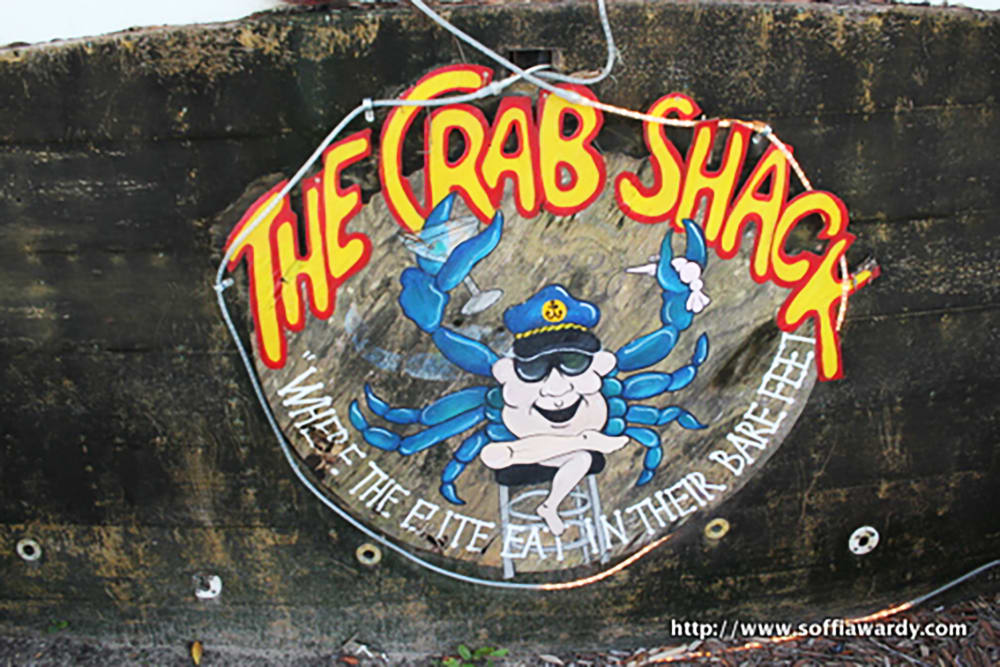 Since Pepper spent several years living in Baltimore, Blue Crabs are one her favorites! So of course when we heard the Crab Shack had delicious Blue Crabs on the menu, we drove straight there.
The restaurant is fun and campy and one of the best dives we've been to, their motto "Where the elite meet to eat in their bare feet." Plan on kicking back with a cold beer and a view of the pier as you wait for your ginormous platter to arrive. You eat right off the table and toss empty shells into the hole in the center, imagine playing air hockey with crab shells…it was kinda fun! You will enjoy and you will get dirty, but don't worry they have a sink right on the patio with plenty of soap.
After lunch you can visit the baby alligators in the surrounding pond.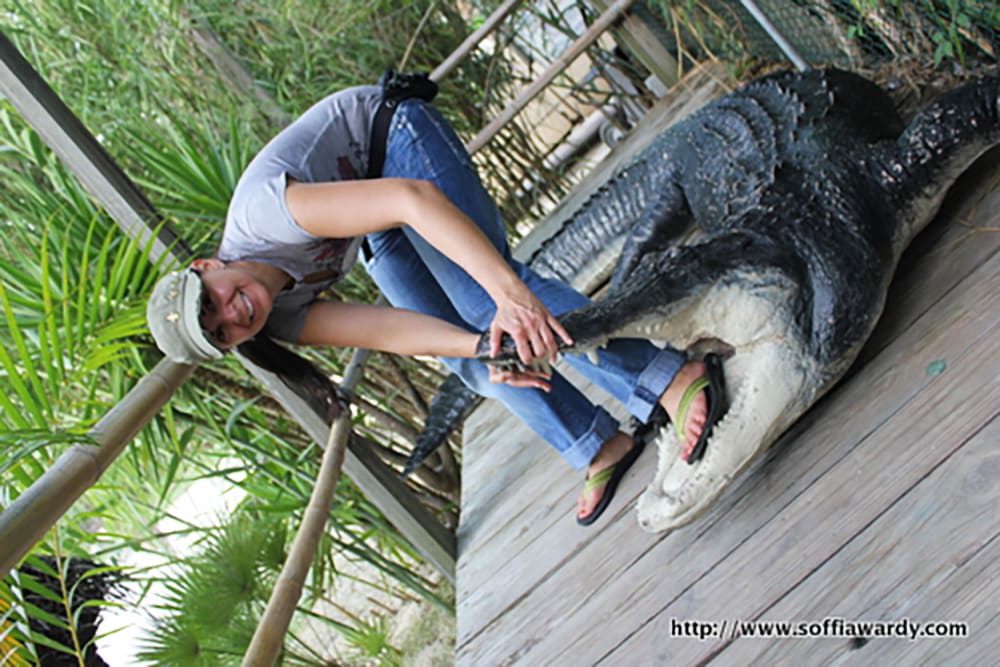 They even have friendly resin versions for photo opps.