Hanalei Dolphin Sushi Bar, The Best, Most Creative Sushi On Kauai!
Beatrice & Doug Allen owners of, The Hanalei Dolphin Sushi Bar offer some of the best and most creative sushi on Kauai. With North Shore and South Shore locations and an amazing staff you have two chances to experience sublime, explode-in-your-mouth, awesome sushi! More SW-in-the-know details are below!
Why We Like It…
Creative, Amazing Rolls
Fun, Hawaiian Vibe
Friendly, Aloha Service
Best Sushi on Kauai
Need To Know…
Two Locations
Fills up quick and does not accept reservations at the Sushi Bar
Always start with the Chef's (Omakase) nightly special
You can order off the regular menu at the Sushi Bar (Steaks, Fish etc.)
There is a fish market in the back of the restaurant offering limited rolls for lunch and a great selection of fresh fish, artisan cheese, local greens and more delicious items to take home.
Notable Rolls…
OVER THE TOP Rainbow Poke (Premium cuts of tuna, salmon, white fish and avocado) served atop sweet sushi rice with our "Broke Da Mouth" sauce.
U-MEGAN-ME-CRAZY (Sesame seeds, spicy shrimp, tuna, avocado and asparagus), or the Stolen Roll (Salmon, jalapeno, white onion, avocado, cream cheese, spicy mayo, tempura battered and topped with unagi sauce and macnuts).
THE FLYIN' HAWAIIAN (Tempura battered and chopped spicy softshell crab, avocado, cucumber, thinly sliced white and green onion wrapped in soy paper and topped with hamachi and finished with a squeeze of lemon) is amazing.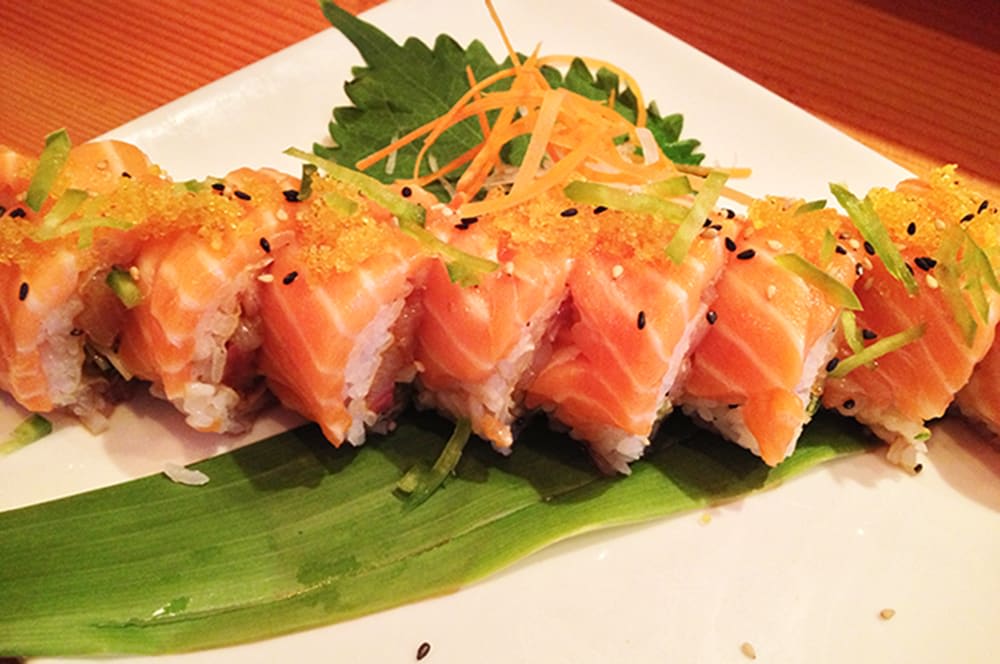 Location