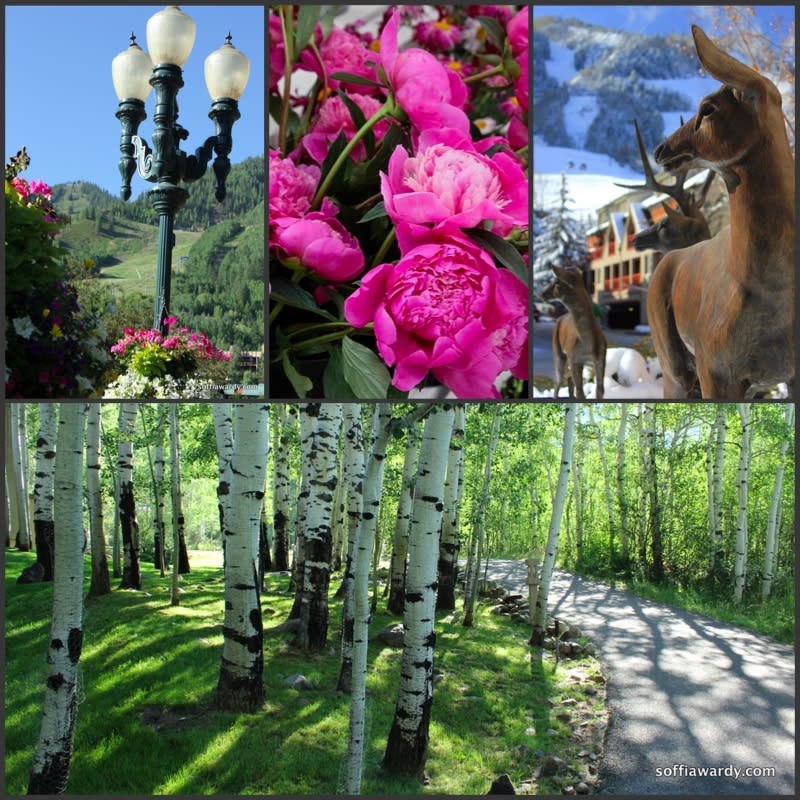 Aspen is one of the most wonderful and beautiful places to live, I call it my little-big city. The core of the town is compact, making it very easy to walk or bike everywhere. It's an active city during the summer and winter, most people are either exercising and enjoying summer/winter sports or dressed in Aspen chic and out on the town. Aspen draws incredibly interesting people from all over the world, giving it a casual yet worldly, culturally rich sophistication.
A couple of years ago when we decided to split our time between Kauai and Aspen, we wanted to downsize into an efficient maintenance-free apartment, located in the core of town. In addition, we wanted a great view, enough room to entertain, and as much storage as possible, which seemed like a tall order in a move-in-ready apartment.
After seeing many places, we fell in love with a building on Durant, just blocks from the Silver Queen Gondola. The three-story building offered security, underground parking, ski lockers, and storage units. Unfortunately, we were already back on Kauai when a 3rd-floor unit with an exceptional view of Red Mountain came on the market. Having seen other similar units in the building, we made a quick call to our architects at Rowland + Broughton and had them take a look to make sure our wish list was possible. Once they gave us the thumbs up, we made an offer and purchased it sight unseen. Here are some before pictures of the apartment, remember location, location, location, we can literally walk everywhere.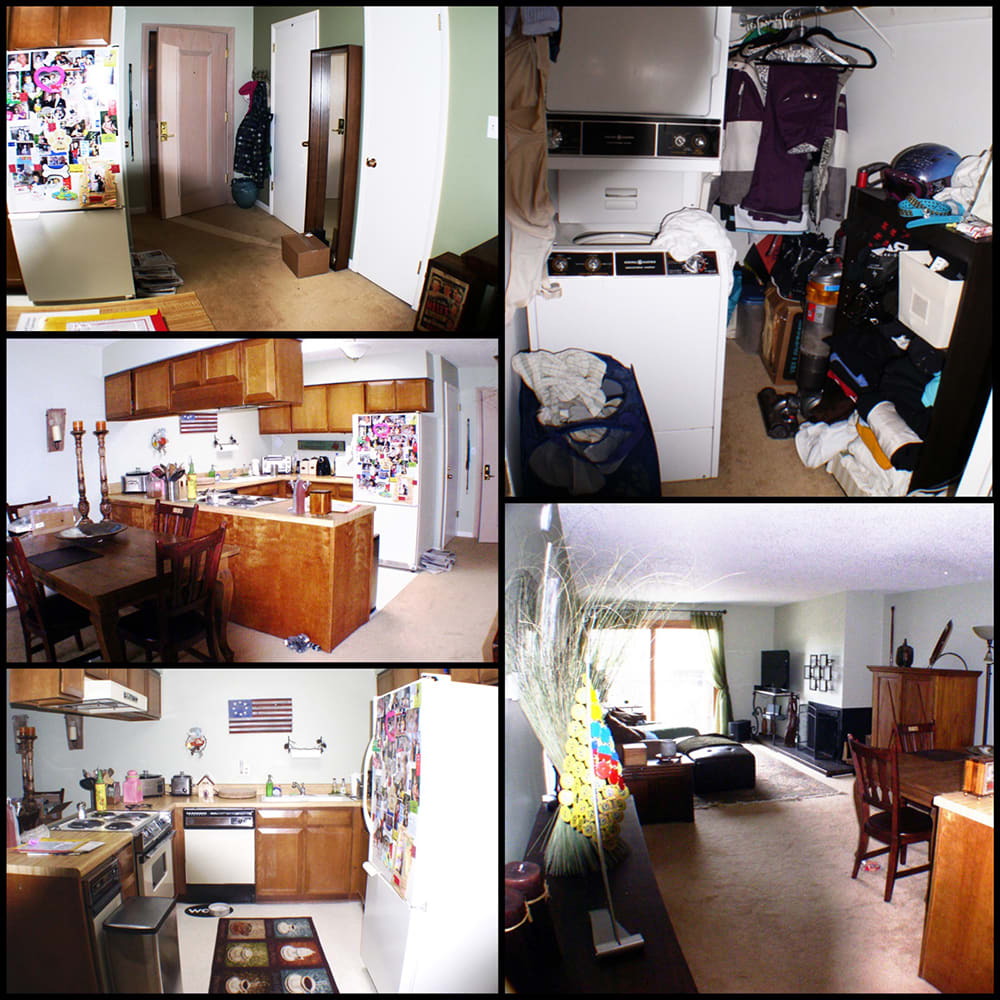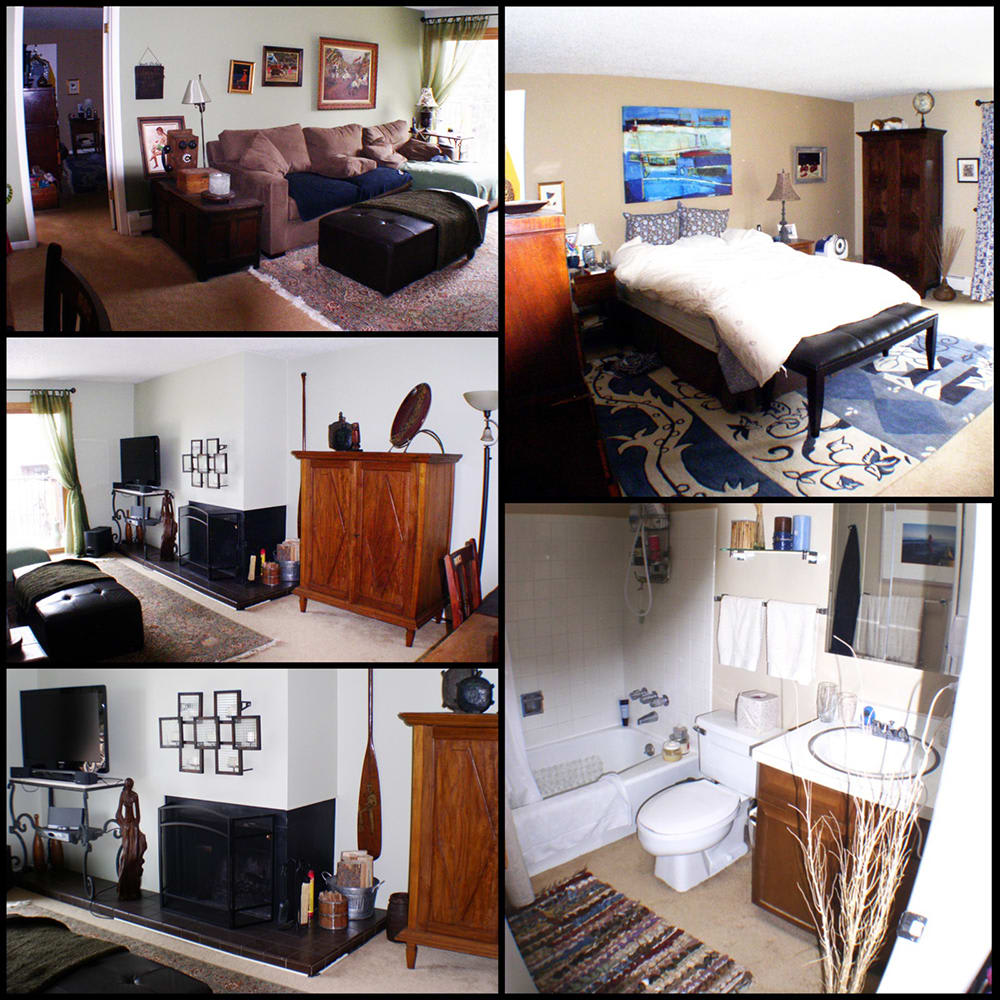 It was a challenging remodel! The popcorn ceiling had to be removed, and 900 square feet had to be stretched to fit all our storage and entertaining needs, not to mention we could not be around to oversee the renovation (and I am a total perfectionist). Our friends, local architects, and small space experts, John Rowland and Sarah Broughton from Rowland + Broughton designed and supervised the remodel; they assigned Designer and Project Manager, Nick Ketpura to our renovation. We had seen several of their small space makeovers and knew they could deliver just what we were looking for. R+B was able to give us a substantial amount of storage by floating the built-in bed in the middle of the bedroom and building a double desk on the backside; this allowed for an entire bank of closets along the length of the bedroom wall with a small walk in closet at the end. In addition, they added a powder room and converted the wood-burning fireplace into a modern gas unit. By using frosted sliders on each side of the retaining wall, separating the bedroom and living room, the entire space was opened up; maintaining privacy yet giving it an open feel.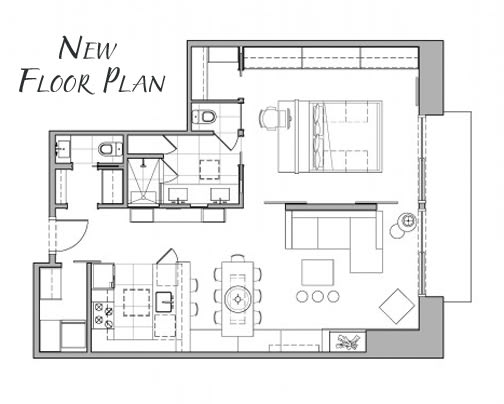 R+B put together a very neutral and warm palate for the finishes, and we complimented those by choosing modern, small space furnishing, and fun, whimsical artwork, creating pops of color throughout.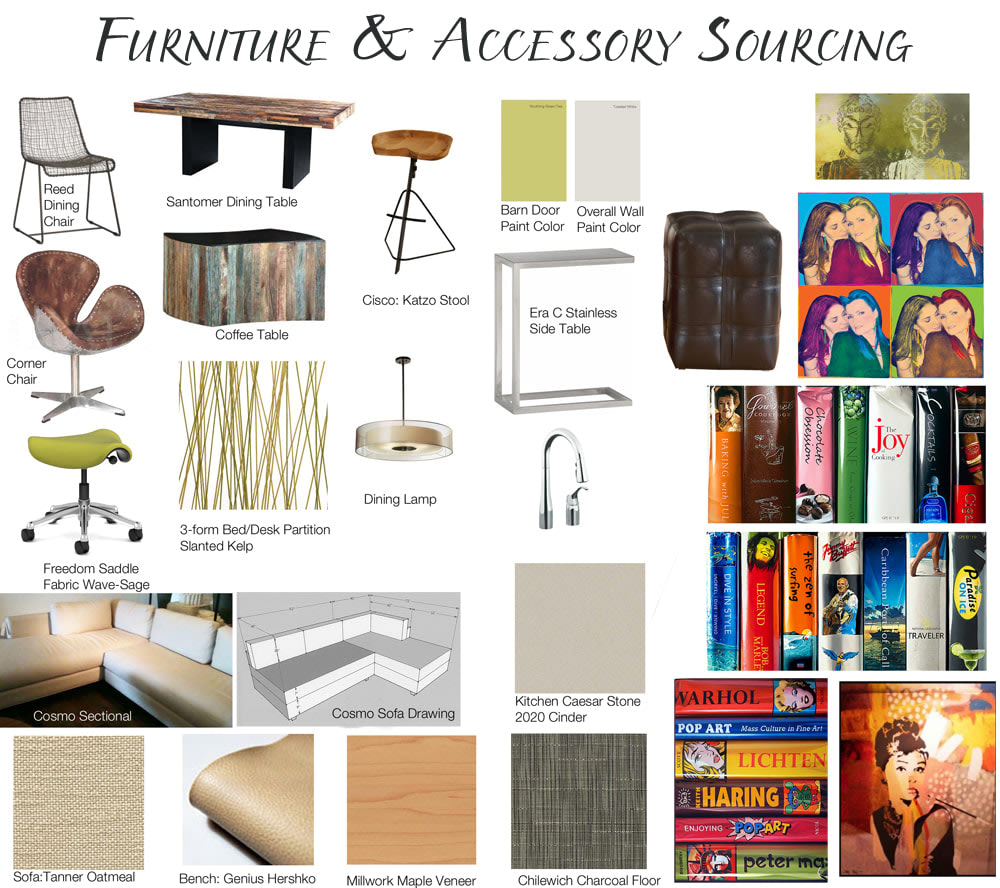 Due to HOA restrictions, we were only able to remodel during the off-season, giving us a small window for design, permits, and remodeling. Nick and R+B did a great job executing the project and just a few months later we were handed the keys to the perfect Aspen hideaway.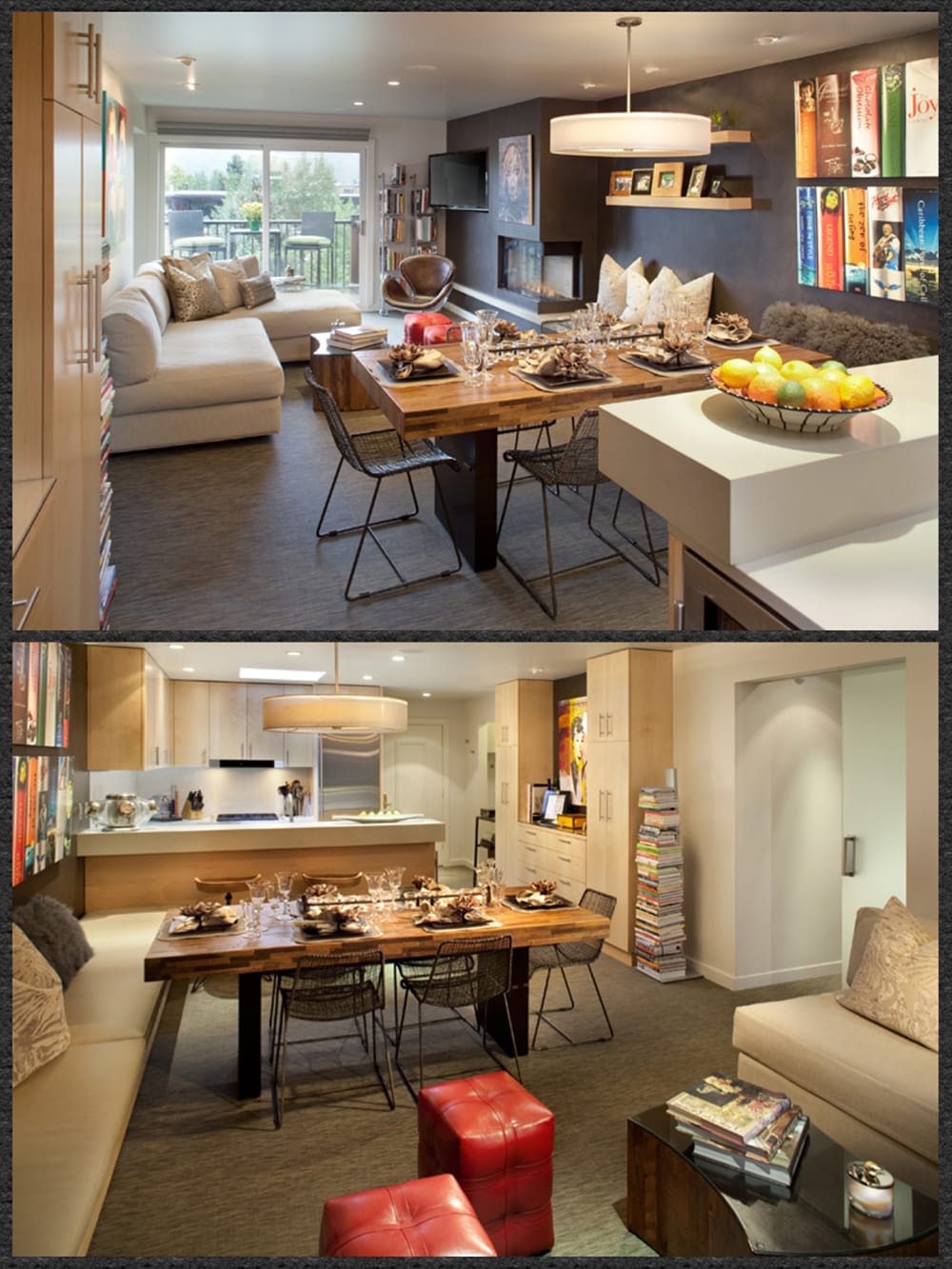 Top: Living Area and Kitchen Bar-BMP Bottom: Kitchen and Dining-BMP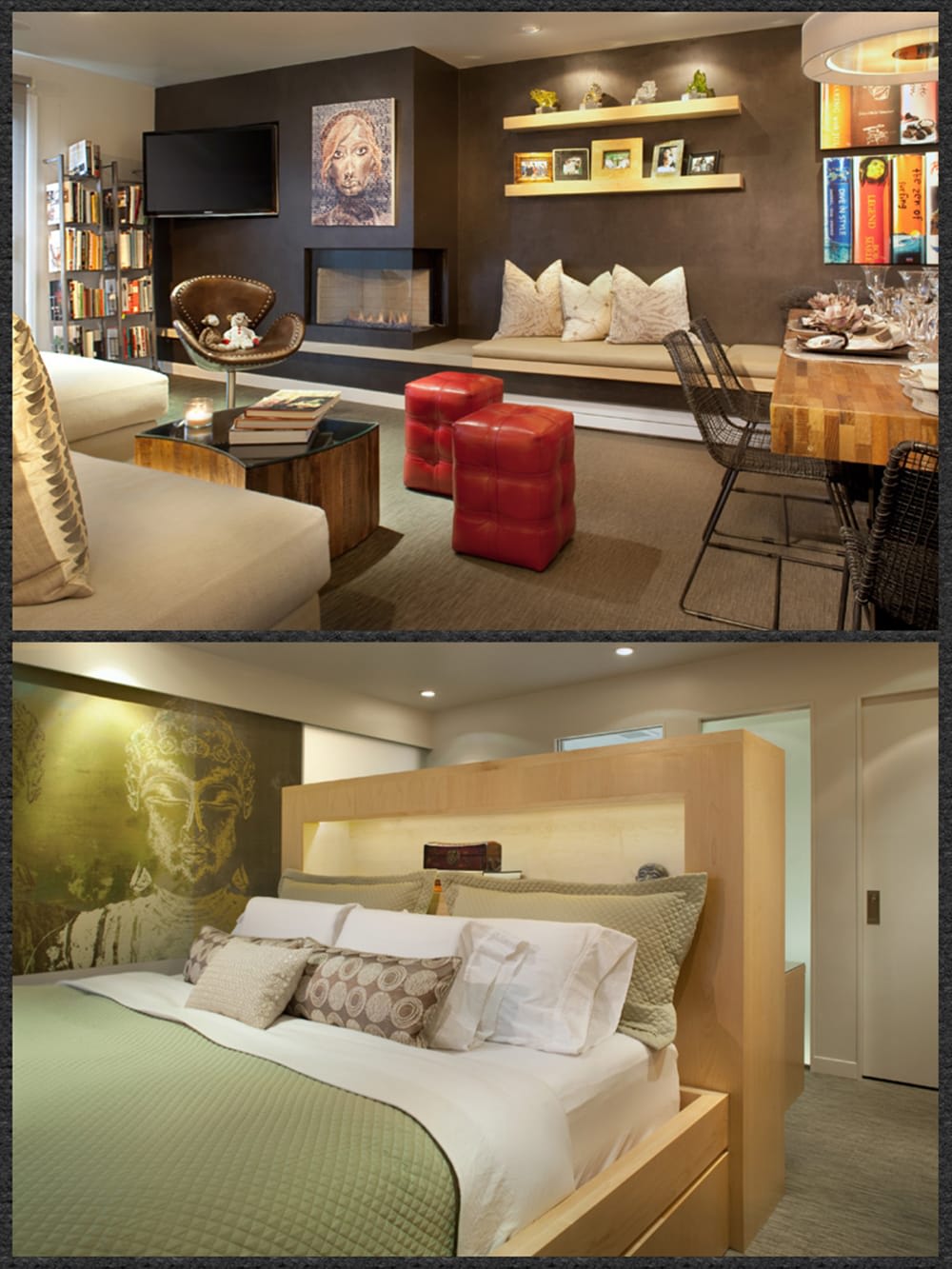 Top: Banquet, Living and New Gas Fireplace-BMP Bottom: Floating Bed and Desk in Bedroom-BMP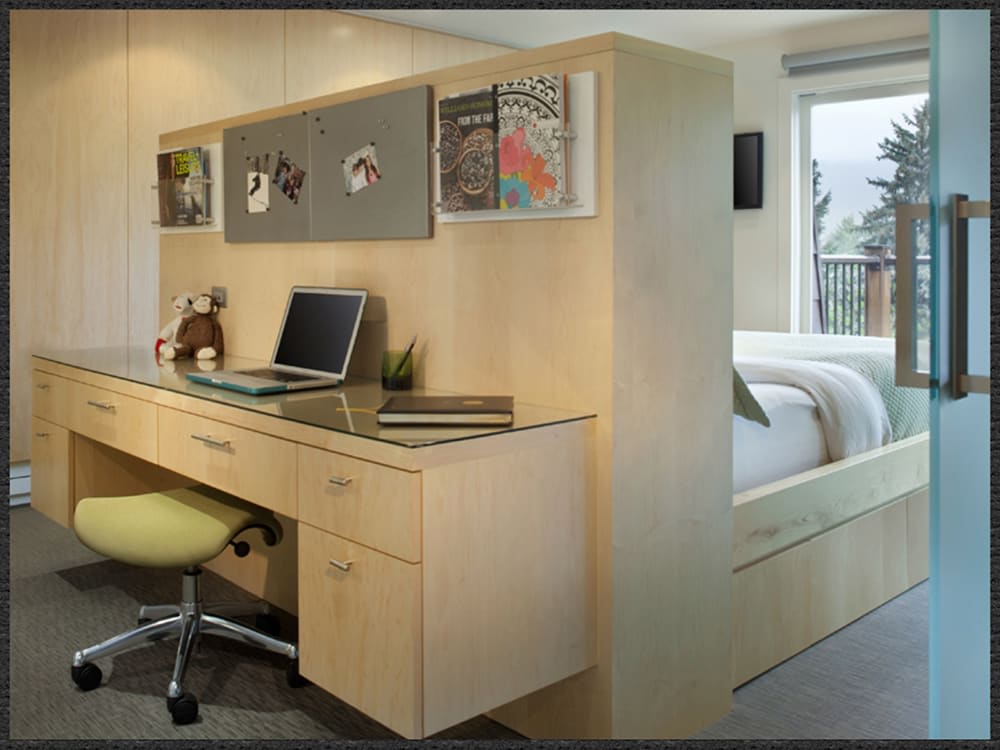 Desk/Bed Built In-BMP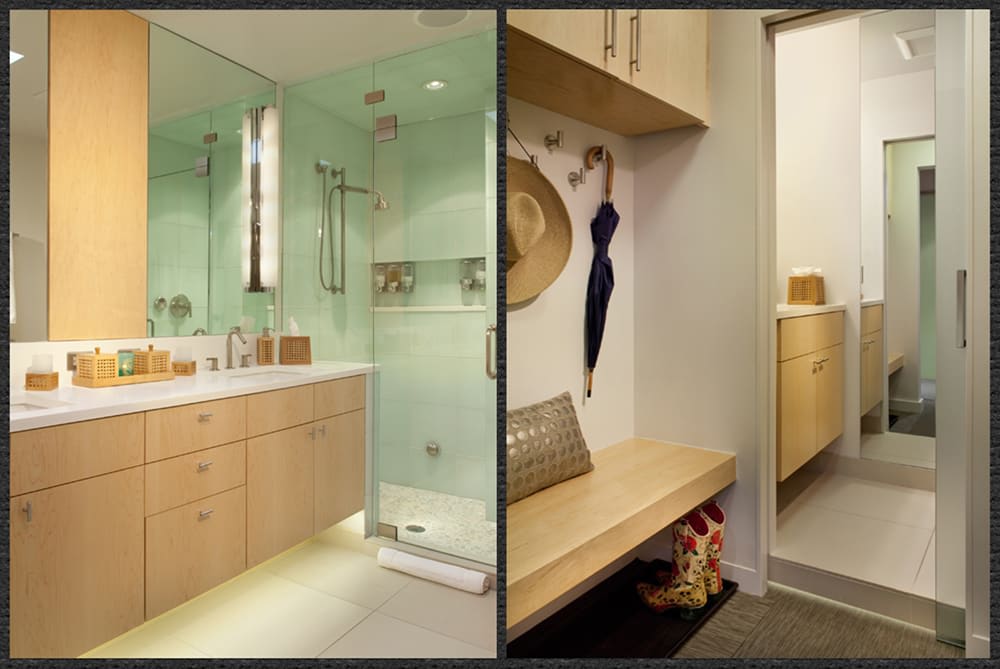 Left: Master Bath with Double Sink and Steam Shower-BMP Right: Entry/Coat-Powder Room-BMP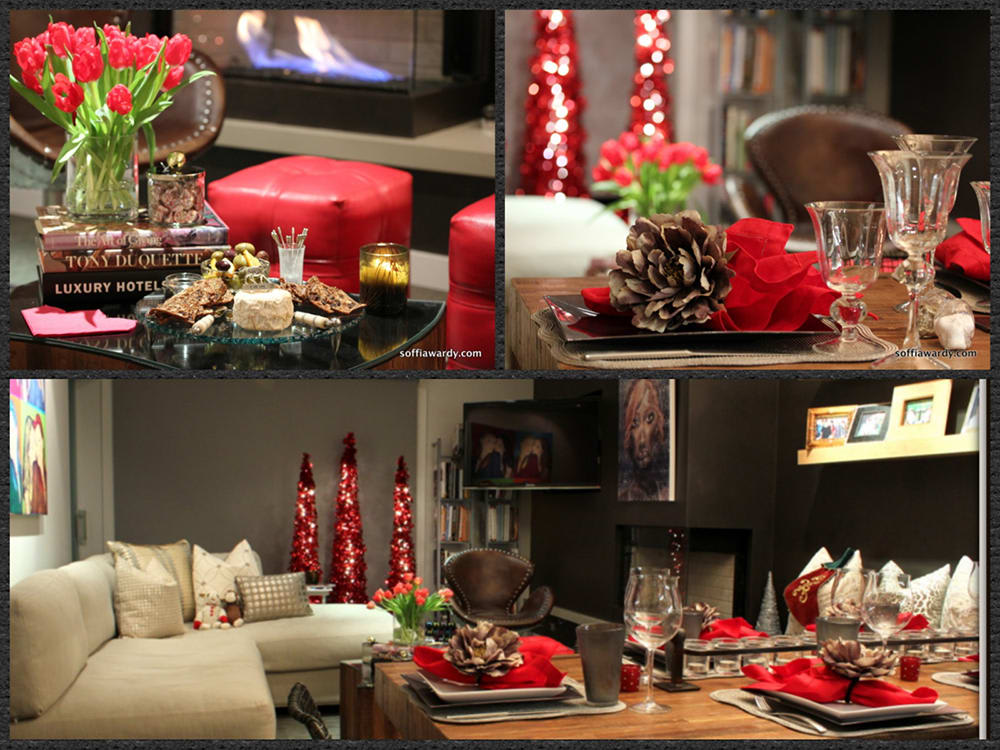 Top Left: Creating the Perfect Mood for Entertaining Top Right: Three Narrow Red-Lit Narrow Sparkle Trees Bottom: Red Accents For The Holidays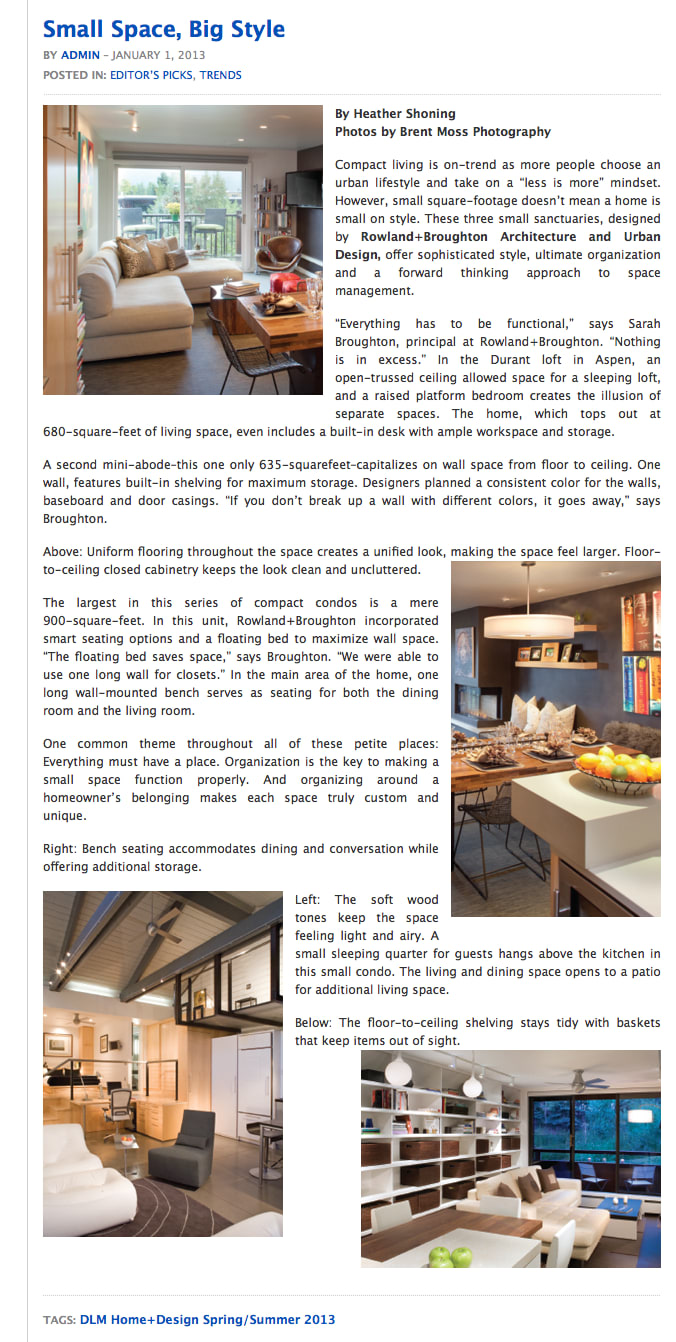 We highly recommend and sincerely thank the following people and companies for their hard work and efforts in executing our project.