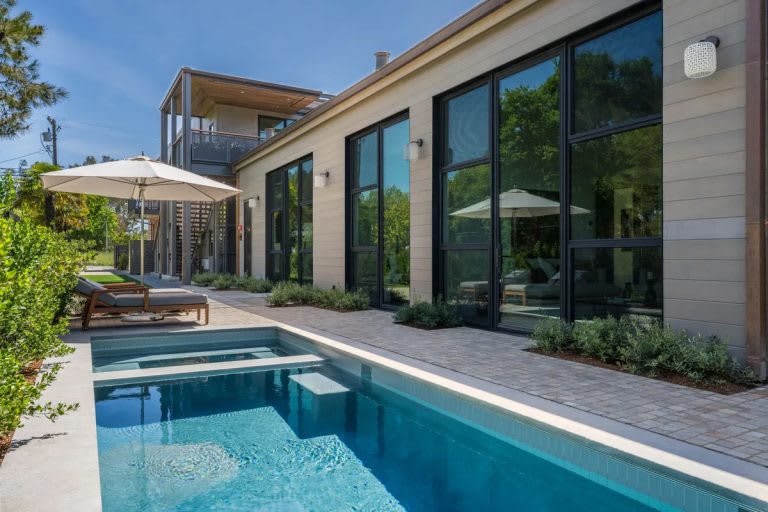 Whether a restyled former synagogue or a transfigured community theater, these four properties have been painstakingly, fashionably modified, respecting each one's provenance while introducing architectural and aesthetic innovations.
Sonoma's Ruby Stone Building
History meets modern luxury in this distinctive 6,743-square-foot property just a block from the Sonoma Plaza. Since its construction in 1906, the building has served as one of the first ice-producing facilities in Sonoma County, a cooperage, a brewery, an art studio, an armory, and a bed-and-breakfast. Revitalized in 2023, it now consists of a main residence with terrazzo and Tasmanian oak flooring and an elevator, a guesthouse with a gym or wellness suite, and a swimming pool and spa.
Tribeca Gem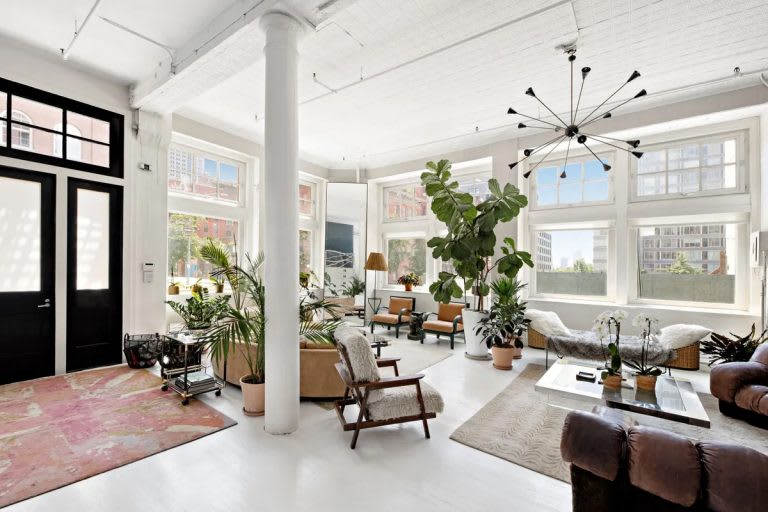 This former retail space has been cleverly converted into a uniquely chic residence on a delightful cobblestone street in Tribeca. In addition to a light-filled open-plan living, dining, kitchen, and entertaining space with soaring ceilings, cast iron columns, and poured concrete floors, it features three bedrooms, an office or library with a towering wall of built-in bookshelves, and on the lower level, a spacious, private recreation room along with a bath, versatile storage rooms, and laundry facilities.
Light-Filled Contemporary Loft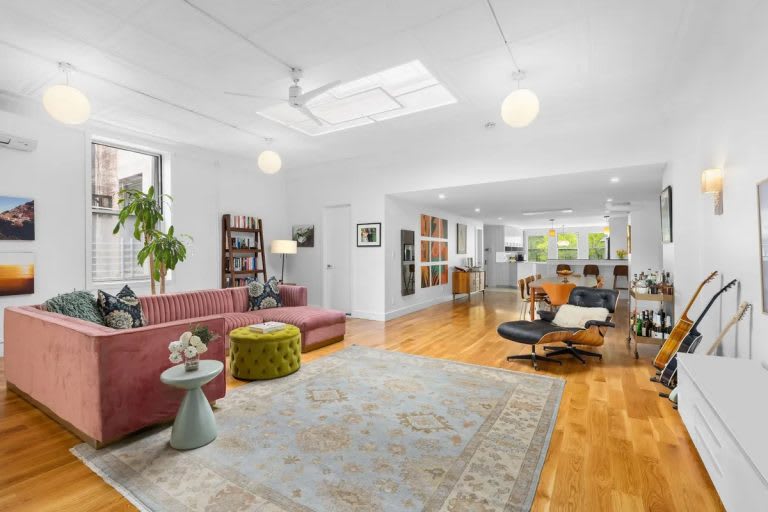 In the 1980s, a group of artists purchased this onetime synagogue and transformed it into light-filled loft spaces. The last of these available in the building, this 1,900-square-foot home is currently owned by a renowned designer who has created a unique collection of stylish living spaces combining prewar and contemporary charm. Highlights include roomy living and dining areas; a bright eat-in kitchen with a breakfast bar, stainless-steel appliances, and treetop views; two centrally located baths; an office alcove; and two restful bedrooms.
Charming, Versatile Property in Carmel
This building—a beloved local theater until 2014—has been thoughtfully rejuvenated. In the airy space formerly occupied by the stage is an inviting 1,764-square-foot home with stylish open living, dining, and kitchen space; a primary suite with a walk-in closet; and a guest bedroom and bath. The remainder of the building is dedicated to two offices and a one-bedroom apartment, all currently rented. The revitalized gated backyard includes colorful landscaping, patio space, a hot tub, a pool, an outdoor shower, and a freestanding four-car garage.