Cloud Nine Alpine Bistro, The Best Day-Time Party In Aspen!
Cloud Nine Alpine Bistro's, Swiss-style cabin located at the top of the Cloud Nine Ski lift on Aspen Highlands. C9 is a super fun experience on the slopes of Aspen and a guaranteed great time!
Reservations are crucial, and we highly recommend the late seating, it turns into a party and epic après-ski. Reserve and pre-order the raclette for the full experience; slices of cheese to heat in little trays and enjoy with cornichons, potatoes, garlic, peppers, and air-dried beef. The menu offers many fantastic dishes, cocktails, wines, and champagne. Noteworthy dishes include duck confit, braised beef short ribs, and steak tartar.
If you don't ski, they offer weekly dinners, allowing you to arrive via a public open-snowcat! Seating is limited.
Why We Like It…
Fantastic Food and Drinks
Great atmosphere/experience
Feel like you are eating in Gstaad Switzerland and skiing in Aspen
Party on the slopes. ski hard, play harder
Need To Know…
Reservations necessary
Raclette must be pre-ordered and is served only inside
Late seating is the best
Expect to be sprayed with champagne as you dance. after all, it is a party.
Pace yourself, remember what goes up must come down…you still have to ski down.
Notable Dishes…
Raclette
All other entrees are delicious as well
The GRÜNER VELTLINER white wine is perfect with the raclette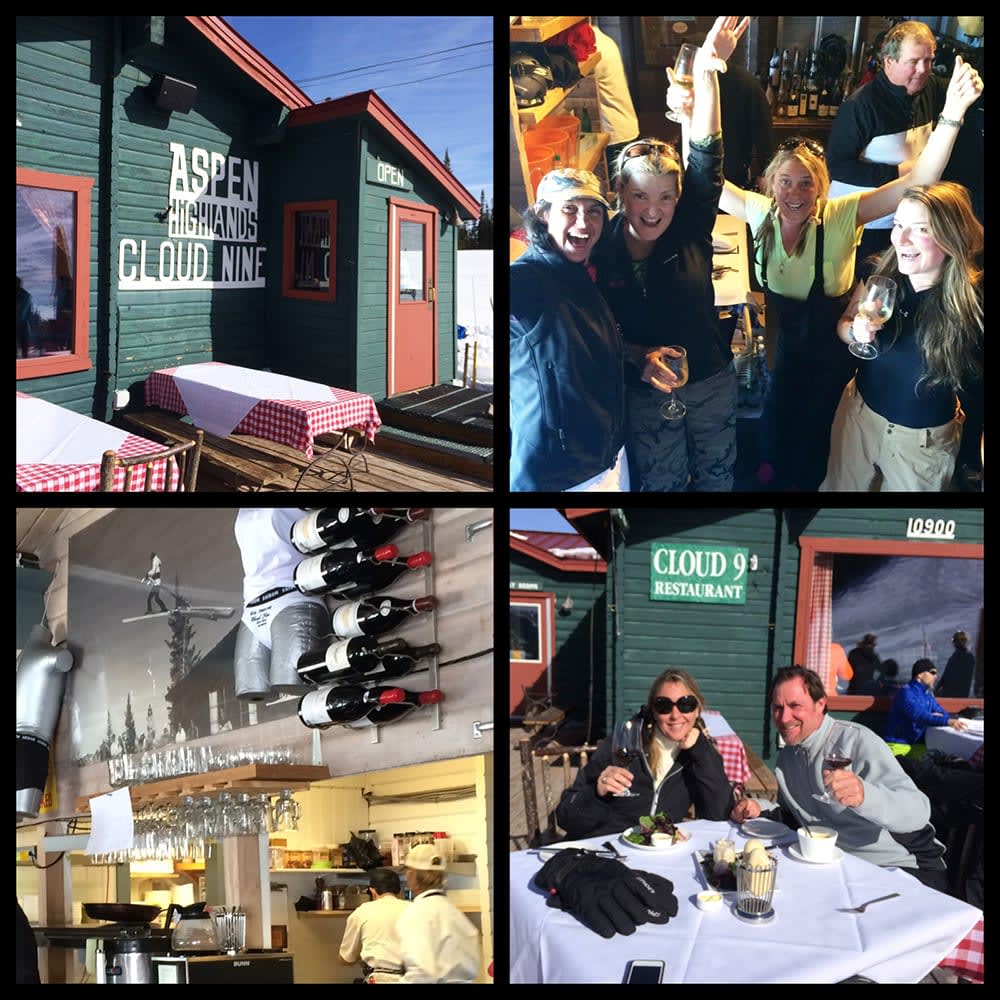 Top right photo, left to right: Tamar Johnson, Pepper Weinglass, Beatrice Allen, and Skye Weinglass.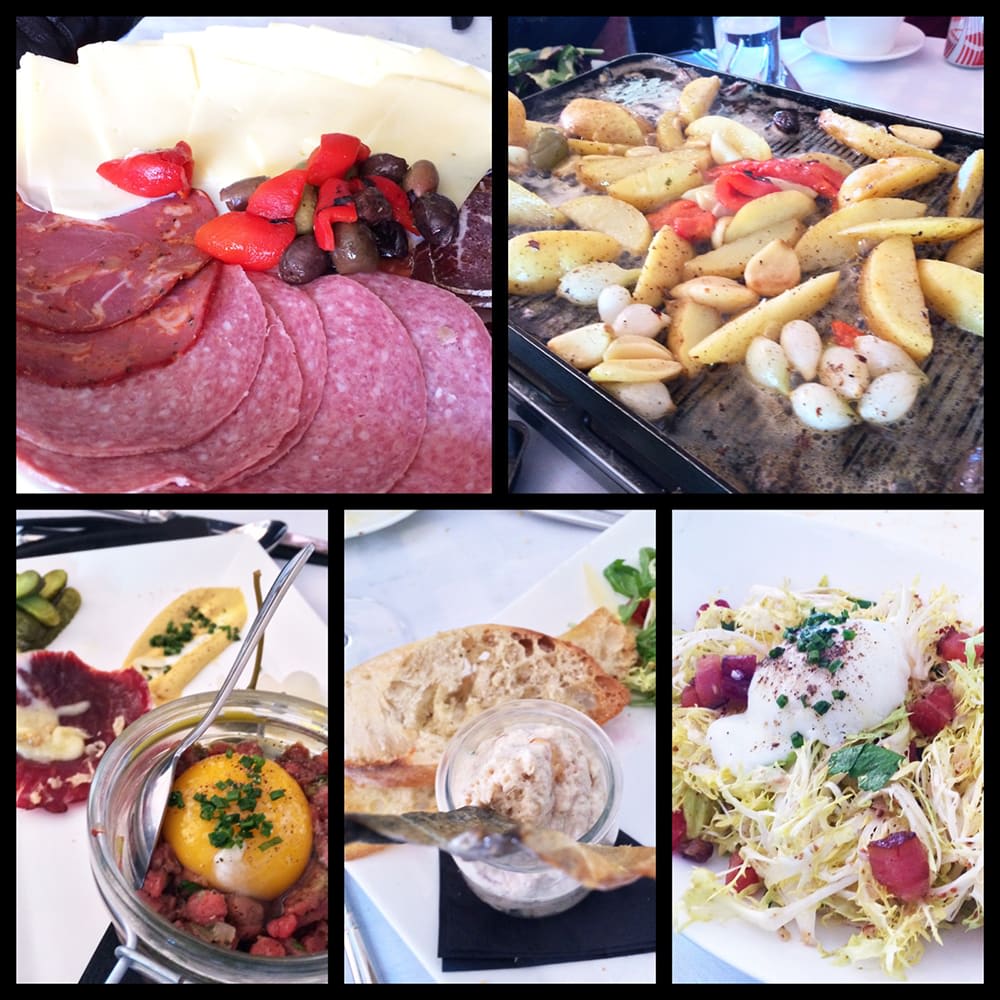 Location