Those who know us well, know that we consider entertaining a hobby! Hosting dinner parties has become a weekly event. As hostess's, we like to focus on delivering a memorable experience as much as creating an incredible menu. Unexpected theme dinners have become a big part of our repertoire.
Sometimes the menu's are elaborate, requiring several days of prep and other times they are more casual and fun, resembling street food. We have especially enjoyed creating, ethnic inspired burgers. Take a look at some of our favorite burgers,
Chinese Chicken Burger
and
Turkey Burger with Pear Chutney
, and just wait till you try this Bollywood Burger.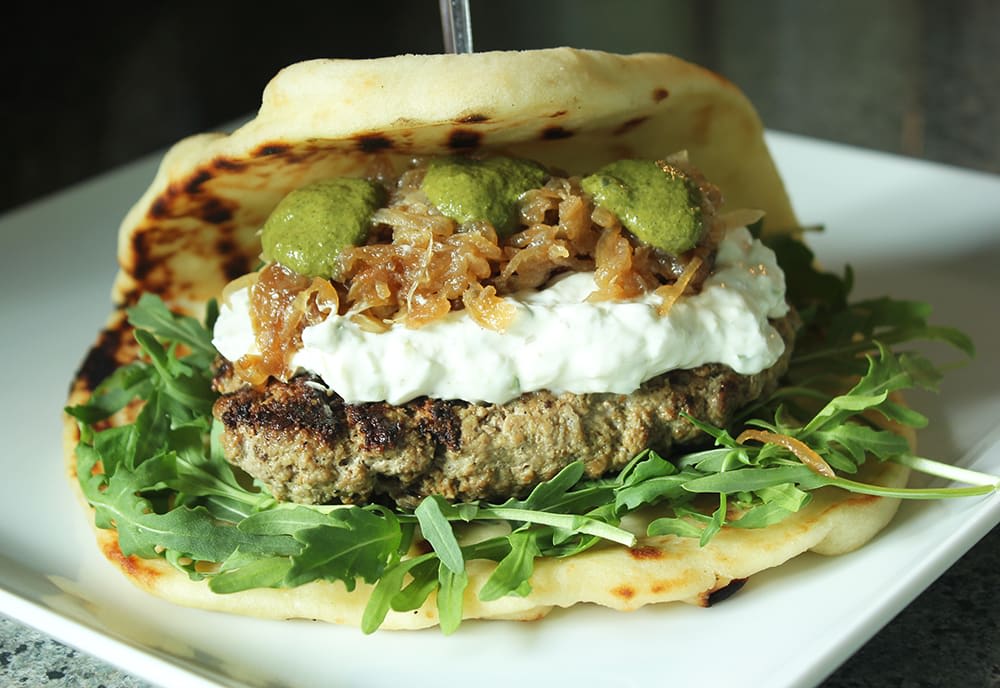 Having grown up exposed to a Lebanese kitchen, I love most cuts of lamb. I also love Indian food and thus came the inspiration to create this, Indian-inspired burger.
To create the tablescape, we layered a variety of Indian inspired items in bright, bold colors. Take a look at some examples below. If you travel, souvenir shops can be a wonderful source for fun tabletop items.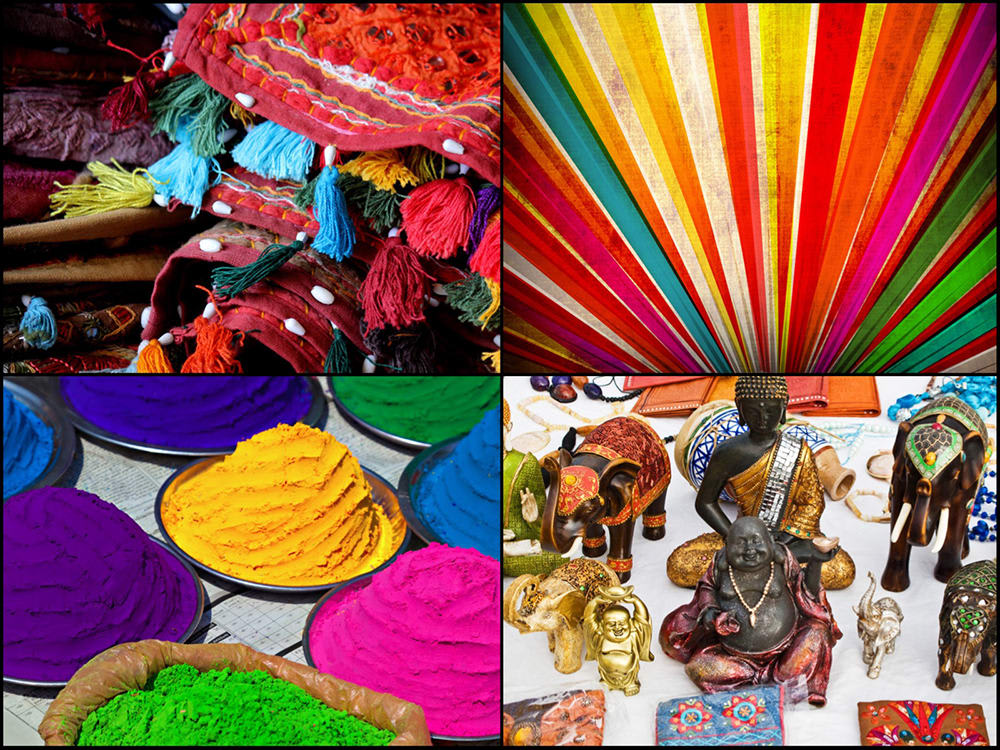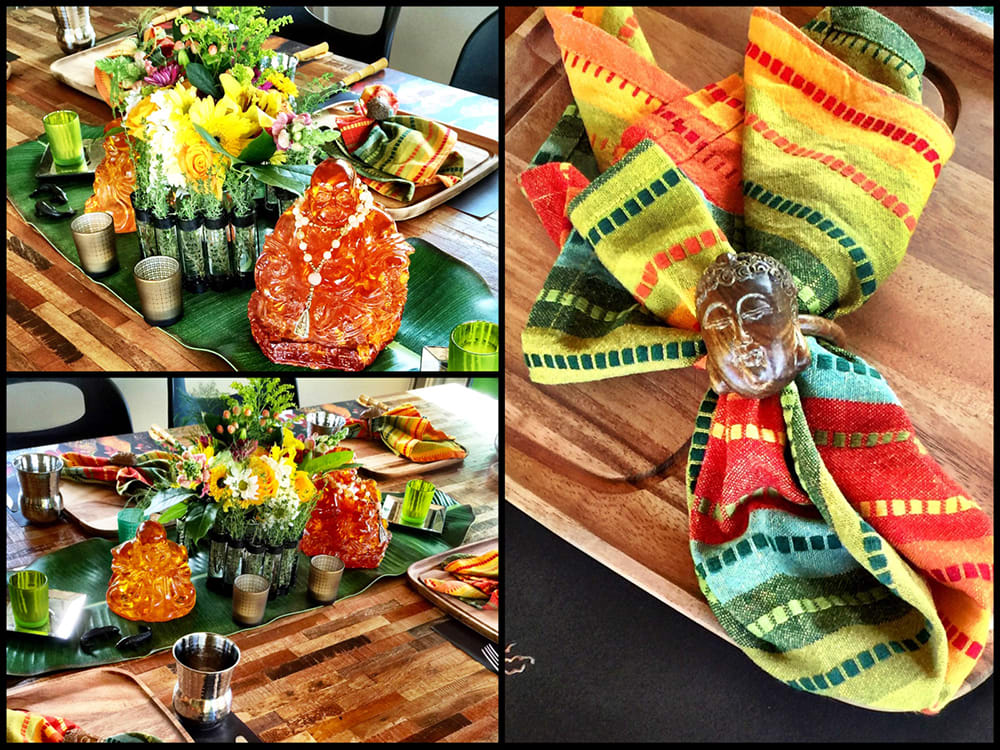 We settled on the name "Bollywood Burger," for our Indian-inspired burger; after the first bite, we felt like doing a happy dance, inspired by a Bollywood film. The Bollywood Burger has layers of vibrant flavors from the creamy, tangy Raita to fresh, Mint Chutney and sweet, Caramelized Onions. French fries seemed too simple, so we went with
Spicy Sweet Potato Oven Fries
. We hope you enjoy as much as we do!