We decided to have a last-minute Halloween dinner before the weekend and wanted to add a non-traditional color to the mix. We both love green so we spiced up the table with green and silver glitter skulls to compliment the orange and black.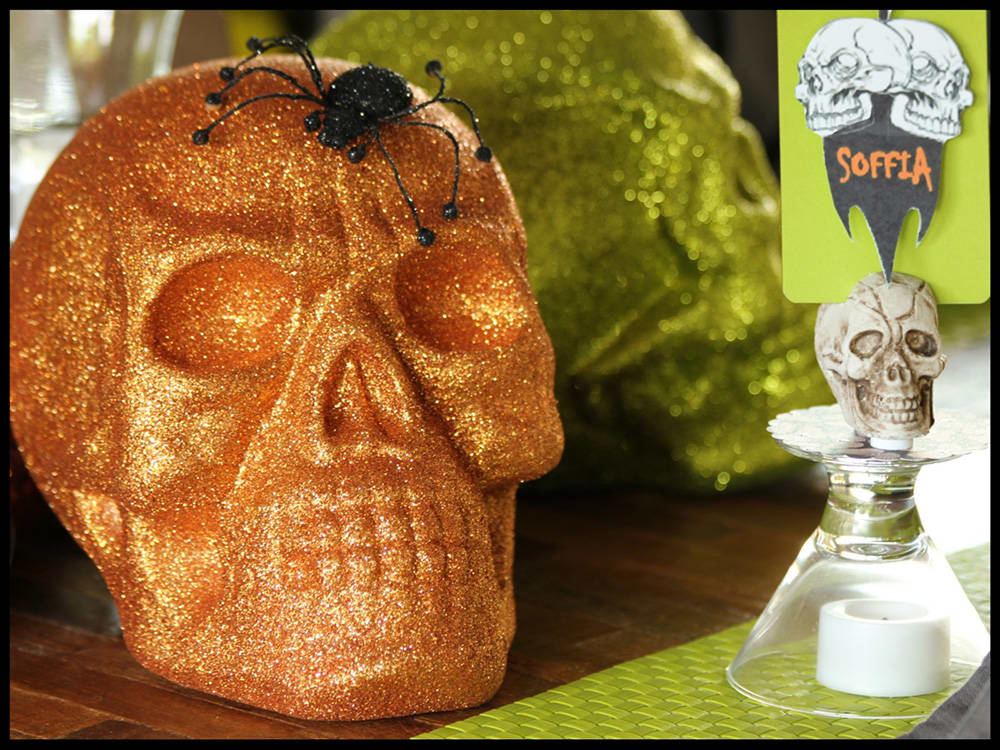 Spooky glitter skull and spider!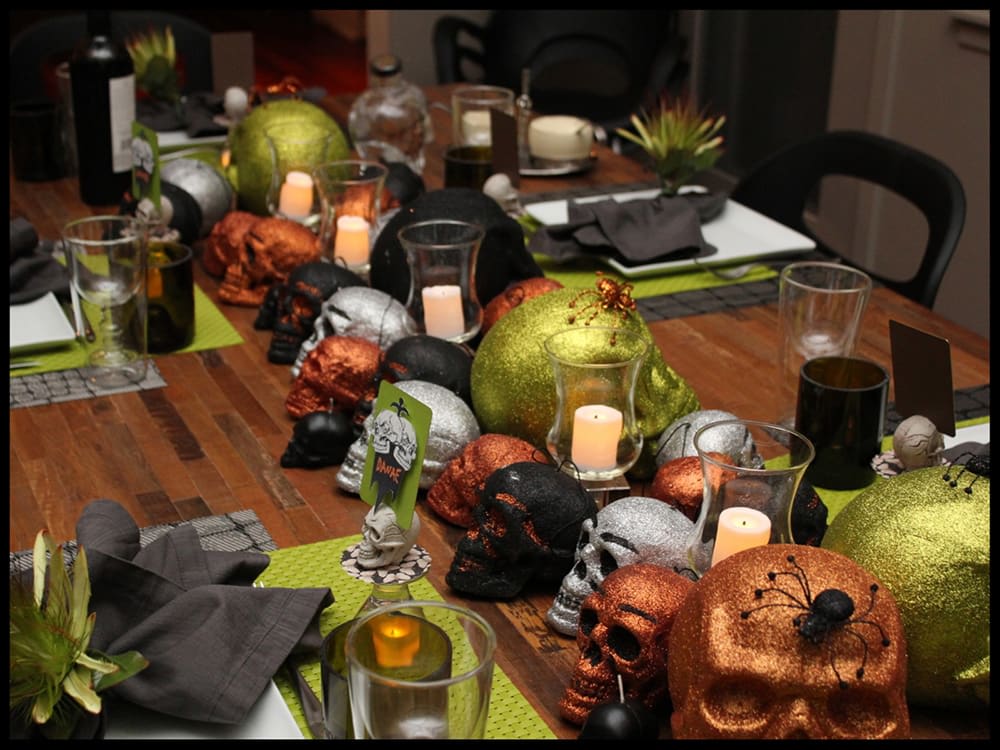 Skulls in four different colors adorn the center of the table.
Vibrant green accessories compliment the orange & black.
For glasses, we used ghost goblets, perfect for serving red wine on Halloween. The glasses create the spooky illusion that the wine is bleeding into the stem. For place cards, we took plastic skulls found at a craft store and made a cut on top of each one. Then we found a skull graphic and added each guest's name. Once each design was printed and cut out it was placed on a green place card with two-sided puffy tape and placed into the plastic skull. We then sat each card on top of an upside-down mini-martini glass with a faux candle underneath to create an up-lit skull effect. To finish the table off, we placed skull candles and skull vodka bottles next to wine bottles capped with crystal skull-headed corks.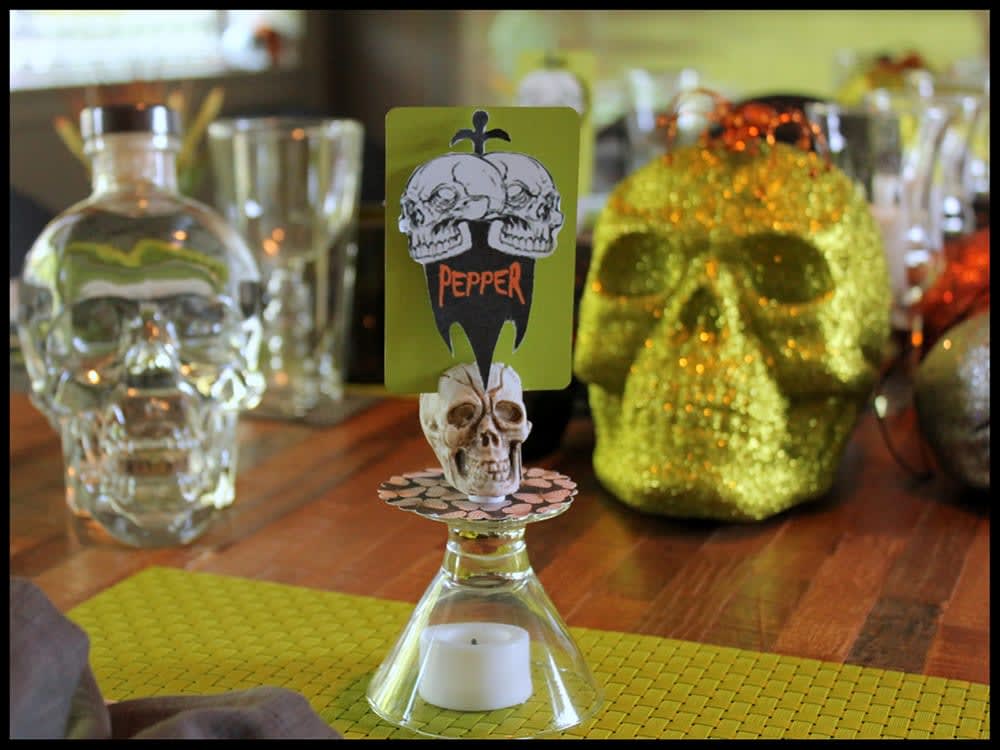 Place cards are a creative way to place your guests at the table.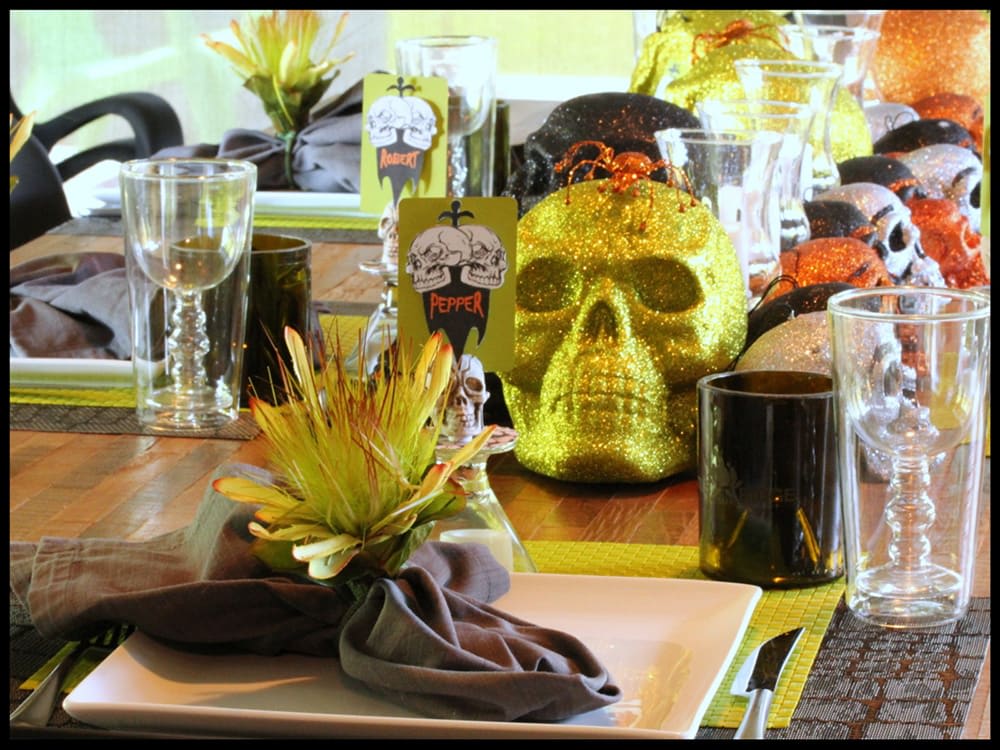 The ghost goblets are great for Halloween cocktails.