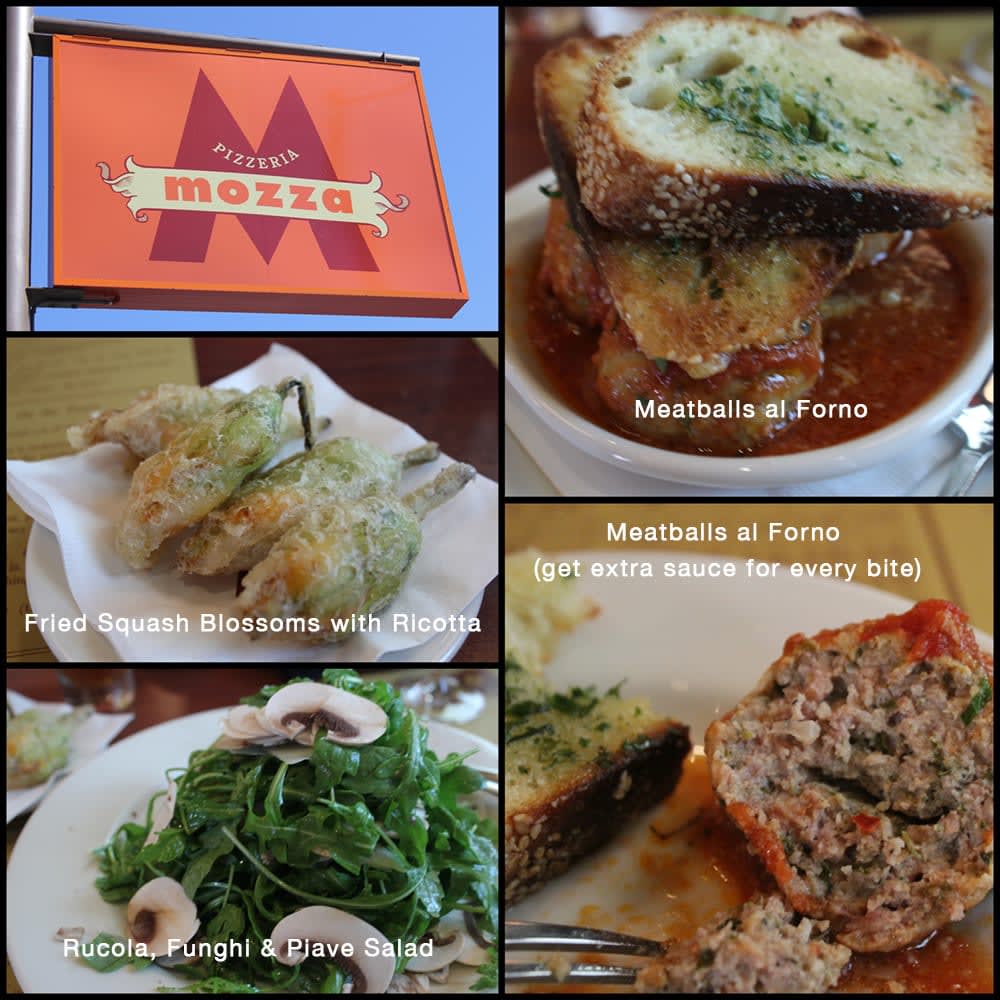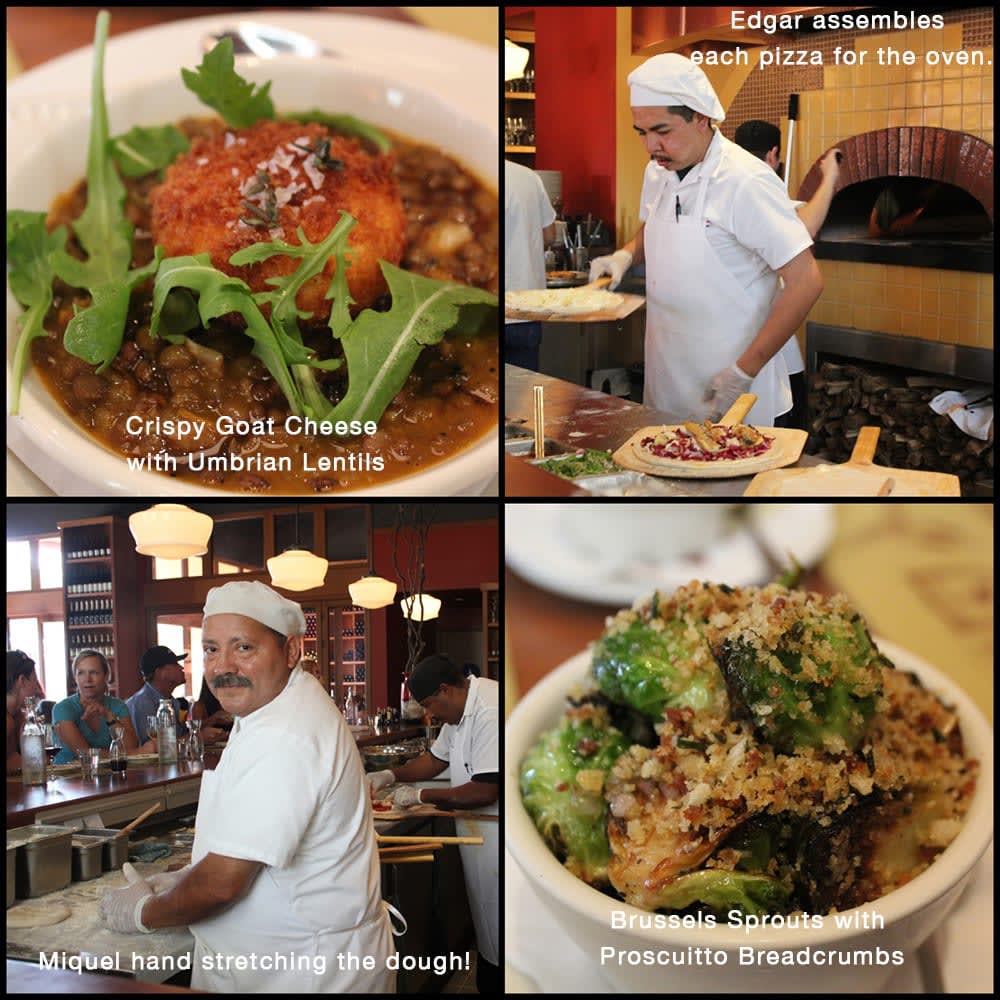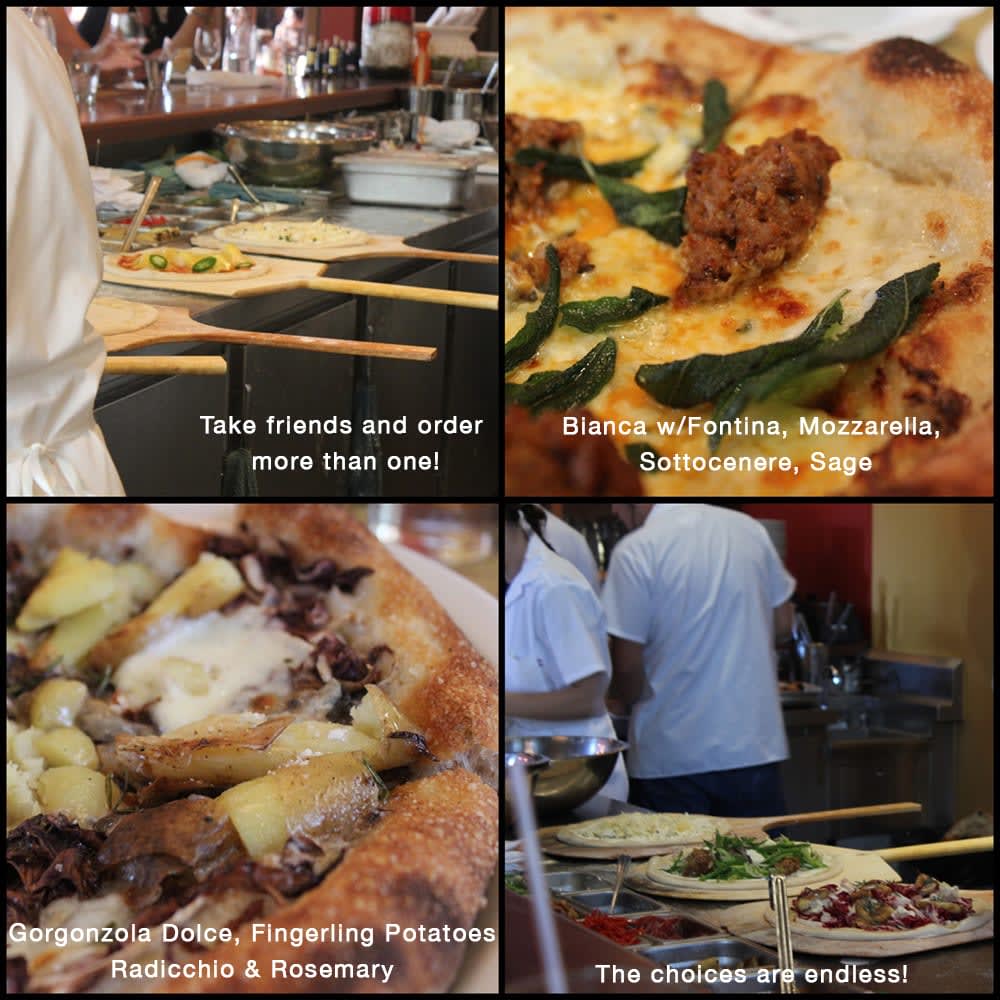 Imagine the perfect pizza…crispy, chewy, sweet, spicy and intensely satisfying. A few years ago we tasted just that pizza at Pizzeria Mozza in Los Angeles. Ever since, we have been hoping for any opportunity to return.
On our recent trip to Newport Beach, we were pleasantly surprised to see that the "Culinary Dream Team"; Nancy Silverton (La Brea Bakery), Joe Bastianich (Award Winning Wine Maker), and of course Celebrity Chef, Mario Batali had opened a location in Orange County.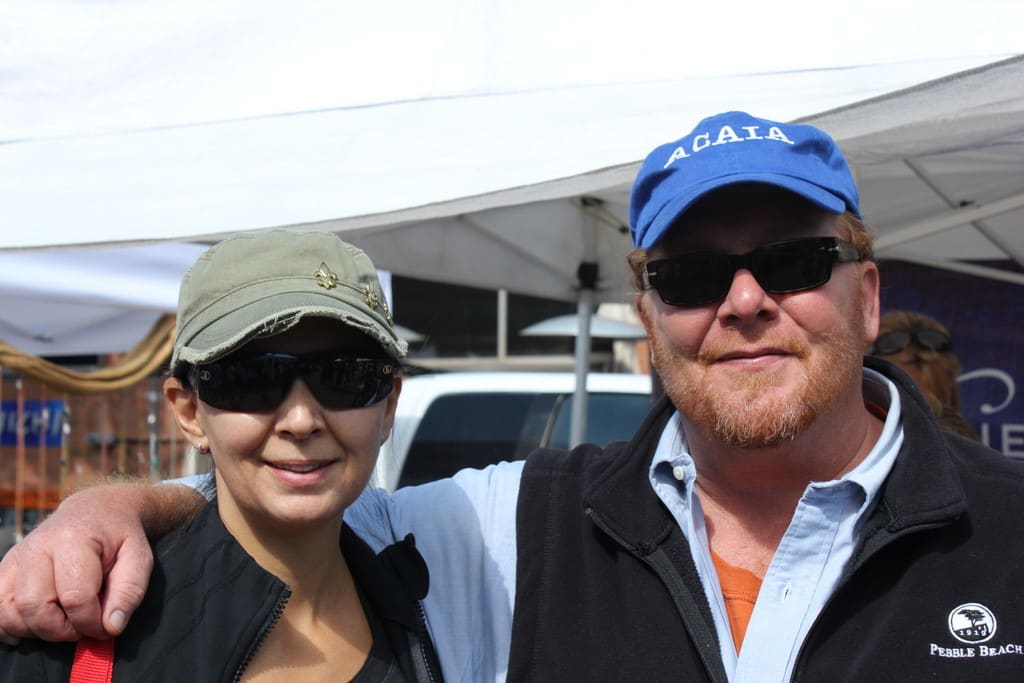 Soffia & Mario at The Aspen Farmers Market
We ate there twice in one week and would have happily gone again. As you approach the front door, you are greeted by a wall of fresh herbs. You begin to anticipate the flavor of the herbs coarsely torn and tossed on your pizza.
The antipasti are not to be missed! We especially loved the "Fried Squash Blossoms with Ricotta", light and crispy and the "Meatballs al Forno". I looked for Mario in the kitchen; they were that good. Make sure to end your visit with their signature dessert,
"Butterscotch Budino with Caramel Sauce and Rosemary-Pine Nut Cookies"
over the top delicious.
The restaurant is simply laid out and beautiful, and the staff is great. Don't worry if you can't get a reservation just show up and sit at the Pizza Bar. If you drive by at lunch time and see a line, stop anyway as they do not unlock the front doors until 12-noon.
As we walked back to the car, I wondered why Mario Batali wears orange Crocks. I realized that it must be his way of spreading love and sunshine with every step he takes!
Photo Note: Sottocenere, translates to "under ash". This cheese (used in the Bianca w/Fontina, Mozzarella, Sottocenere, Sage and Sausage pizza-above) has a rind formed by a layer of ash mixed with spices such as coriander, nutmeg and cloves. The cheese has an intoxicating aroma and actually gets it's flavor not from the spices, but from the addition of truffle oil and truffle pieces.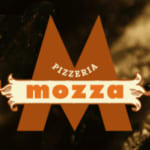 If you find yourself in LA stop by "
Mozza2Go
" on Melrose.
Pictures below were taken at Pizzeria Mozza, Los Angeles.