Many dinner parties put together at the last minute come out just fine, however, in our experience, a truly memorable evening requires a bit of planning; it is all in the details. The organization gives the hostess more time and energy to enjoy the evening when it arrives.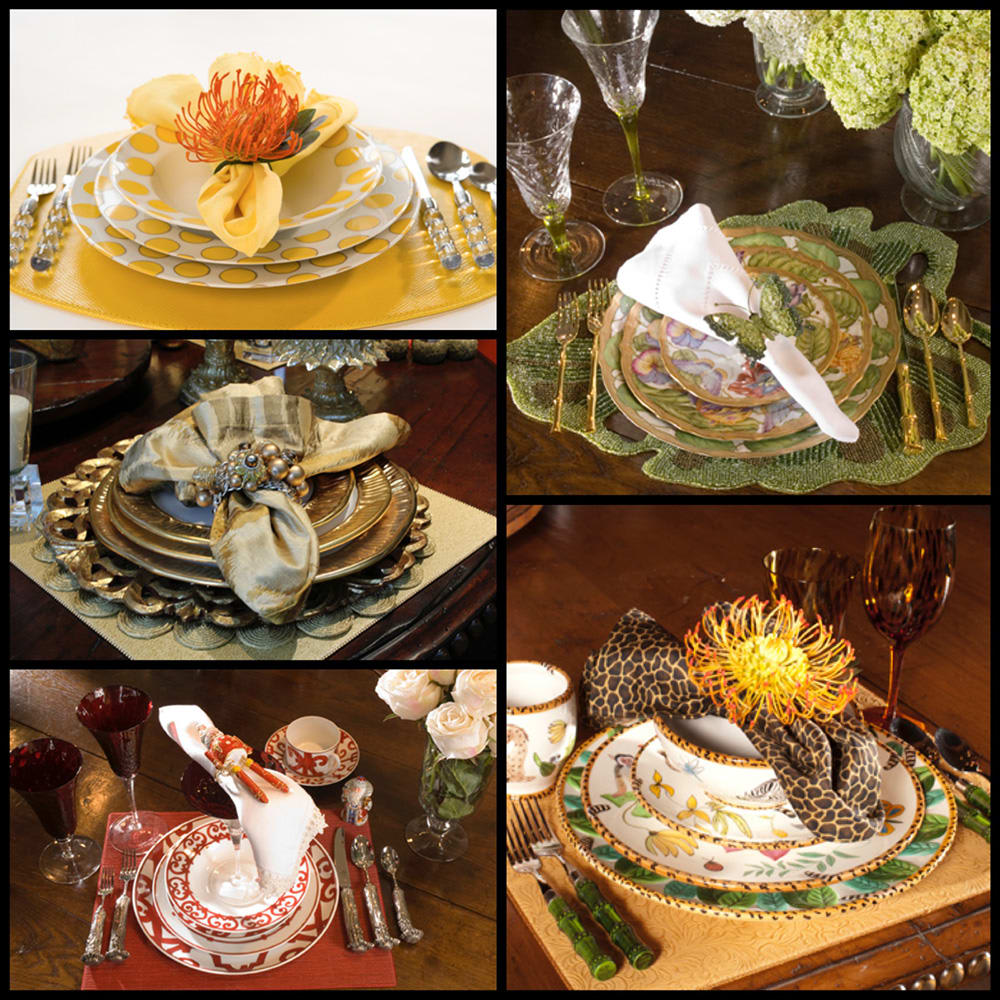 Add layers of color to make your table come alive. A solid patterned table is also beautiful. Muted, tonal tables are elegant. Holiday tables should be festive and whimsical.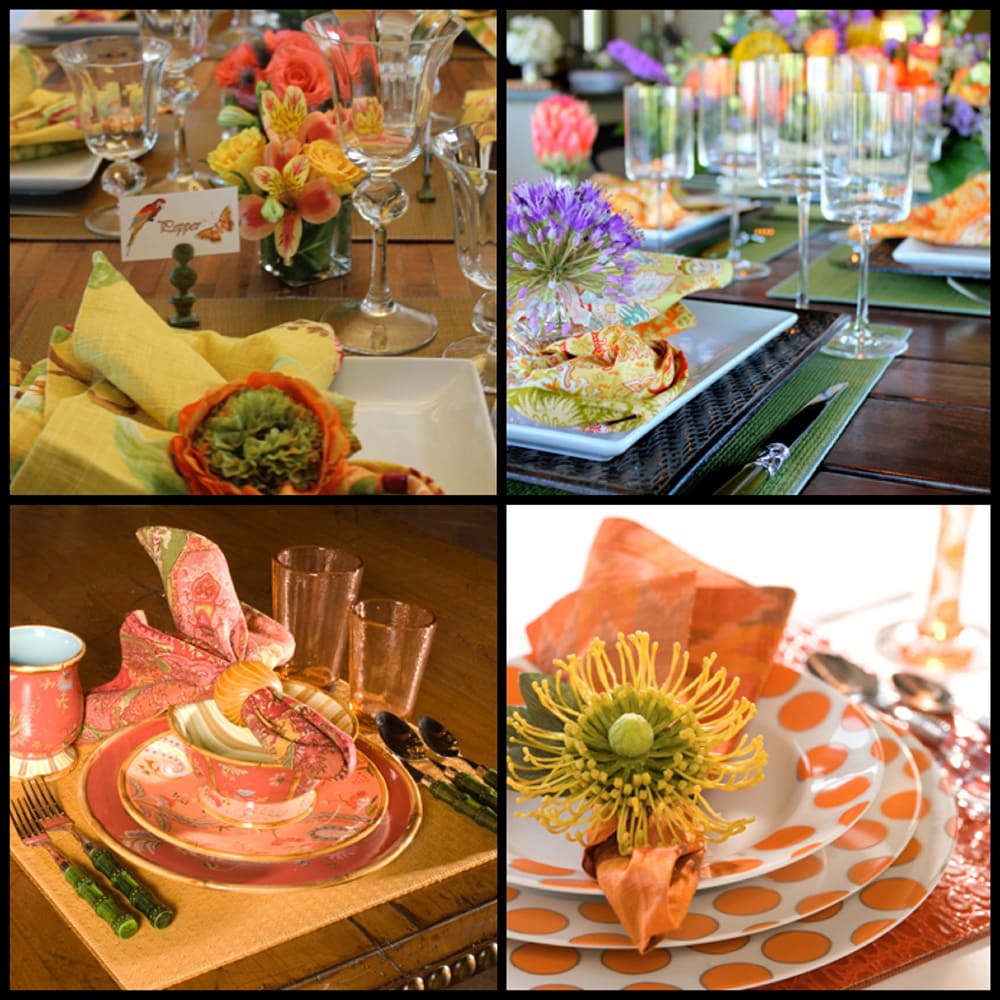 Advanced prep allows time to layer, the table, the menu, and the mood. Consider the thoughts below in planning your next dinner party. Enjoy some of our table settings above.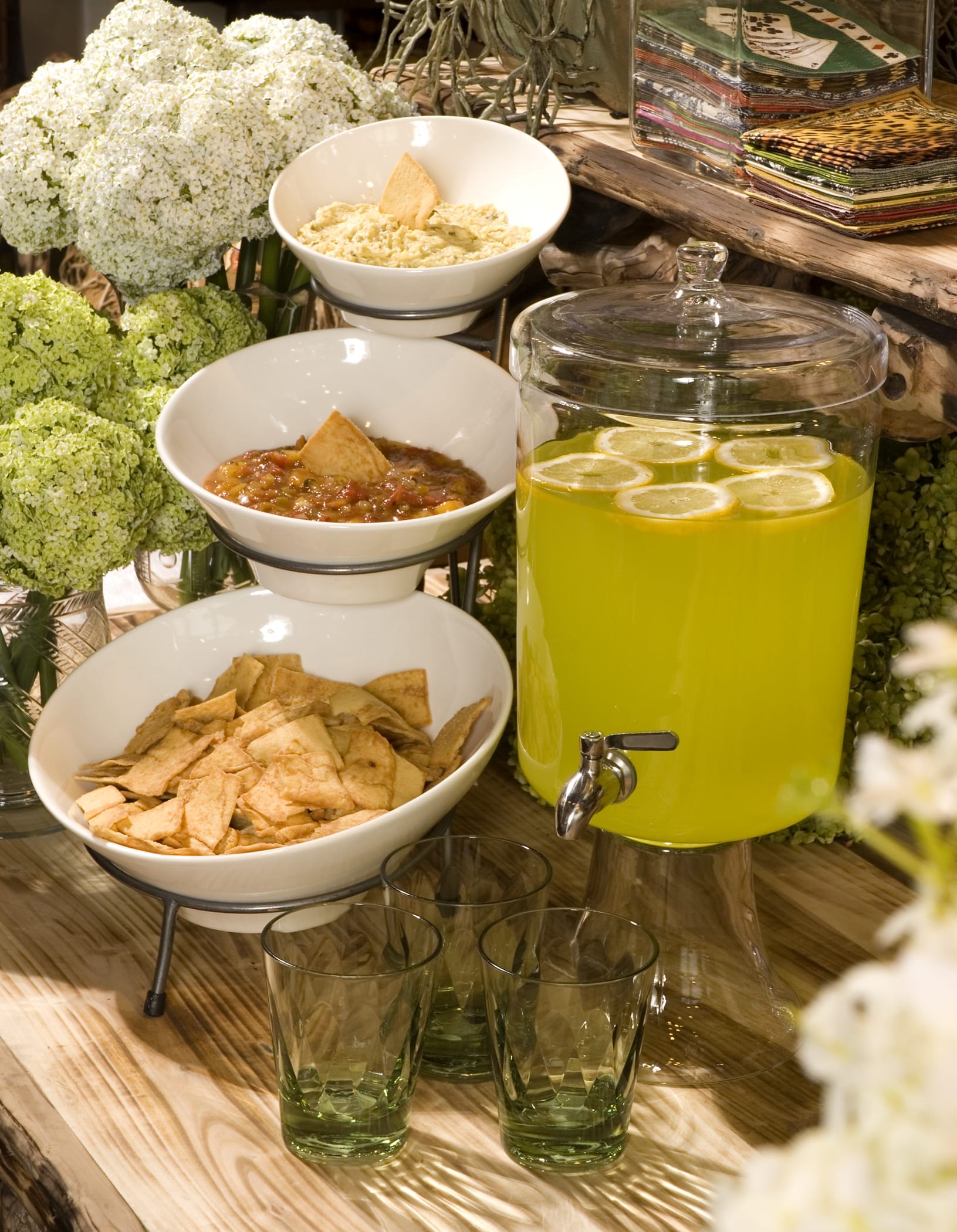 This tiered server is a great way to serve appetizers.
Prep
Start party prep at least 2–3 days prior; pull out platters and serving spoons, use sticky notes to label, which will be used to serve each dish. I learned this little trick from my Mom, and it will ensure that you do not forget to serve a sauce or side dish (yes, it's happened to me). I actually found roasted potatoes I had made, the morning after a dinner, in my warming drawer.
Have plenty of everything on hand. At a recent dinner party, we had guests go back 3 and 4 times for our
Slow Roasted Pork Wraps
.
Guest List
Creating a good vibe is essential to the success of a great dinner party. Consider inviting people that get along well or better yet that don't know each other at all. Make sure you assemble the list wisely and that people stand to have at least a few things in common. Mix it up and avoid sitting couples together, add a single friend or two. Some of our closest friendships have been made through dinner party introductions. For an intimate evening, six to eight is the perfect number. Always introduce your guests!
Menu
Ask guests if they have any dietary restrictions before deciding on a menu. Use seasonal ingredients available in your area. Never try a new recipe at a dinner party! Always make a
great dessert
! See sample menus below and check out our great
recipes
.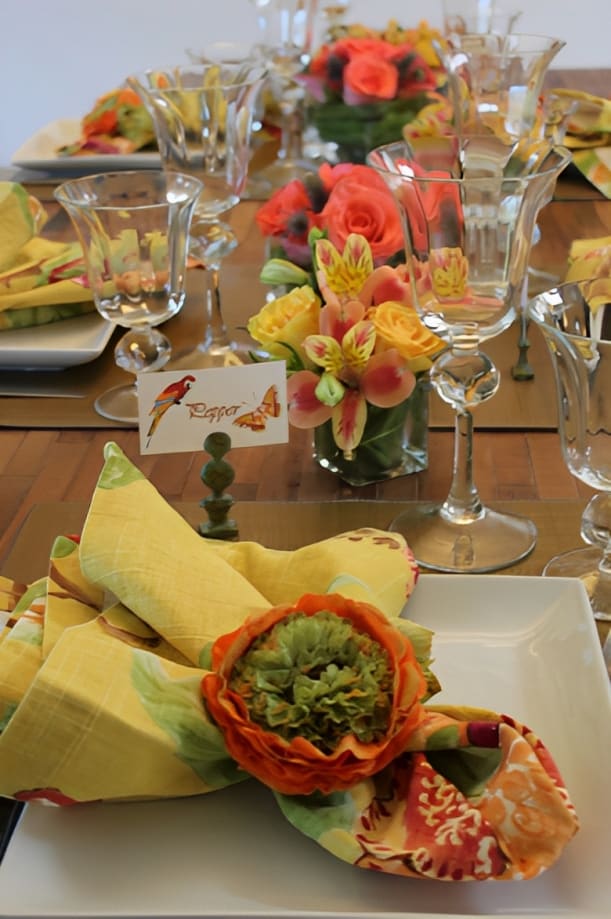 Table
How many guests are you having, do you have enough chairs, and plates? If not, combine a few different options to create a new look. Take time when setting your table, it's all about layers, start with a place mat, then a charger, followed by a dinner plate, etc. Plastic and paper are for picnics! Have proper flatware, glasses, salt and pepper, water, and wine on the table.
Linens
Iron your linens, crisp lays better than crumpled on your lap. If using white or delicate fabrics, consider tucking a paper napkin into the linen for your female guests to blot lipstick and preserve your linens. For additional tips, take a look at
Love Your Linens
.
Place Cards
Using place cards is a nice way to make your guests feel like they have scored a first-class seat, are welcomed and expected. It also gives the hostess an opportunity to mix up the seating. As a nice touch, write names on both sides of the card, to aid in remembering the names of those seated opposite. For more on this, see
Perfect Party Mix: The Who and Where
.
Centerpiece
Flowers are great but try something different, such as sprigs of fresh herbs in water glasses. For a rustic Italian dinner, use an emptied can of San Marzano tomatoes, with label intact filled with fresh basil, or a banana leaf filled with fresh fruit and nuts that can be used as a dessert. Be creative!
Appetizers
Weather permitting, consider serving appetizers outside or, if seated, family style on platters to promote sharing. Mixed nuts and salty plain chips are always nice at the bar.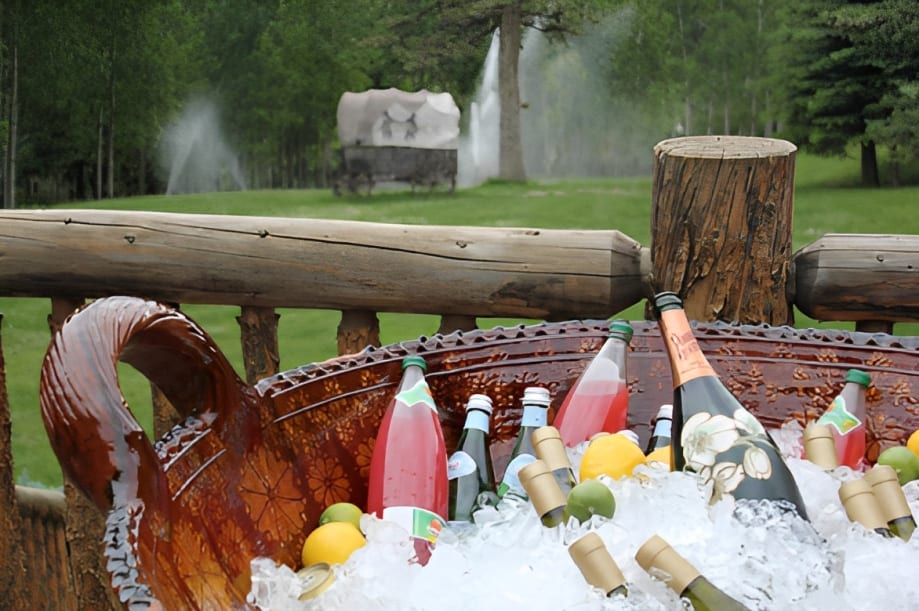 Champagne, wine, water & soda chill in a large authentic rustic tub from Mexico.
Cocktails
Create a specialty cocktail that you can prepare ahead, create a self-serve bar, or ice a variety of bottles in a creative container, allowing guests to help themselves. Offer cocktails as people walk through the door. Have some non-alcoholic options such as tropical tea, fresh juice, or sparkling water. Waiting around for a drink is only tolerable at a busy bar!
Music
Select a playlist, it's not fun to play DJ during a dinner party. The music should be loud enough to be audible, but not so loud that it competes with conversation. Use it to set the theme, if you are serving Italian, play Italian music. Have the music playing as guests arrive and until the last guest leaves.
Mood
Creating the perfect mood is as important as serving delicious food. Have a drink during the last minute preparations to loosen up before guests arrive. The host or hostess sets the mood.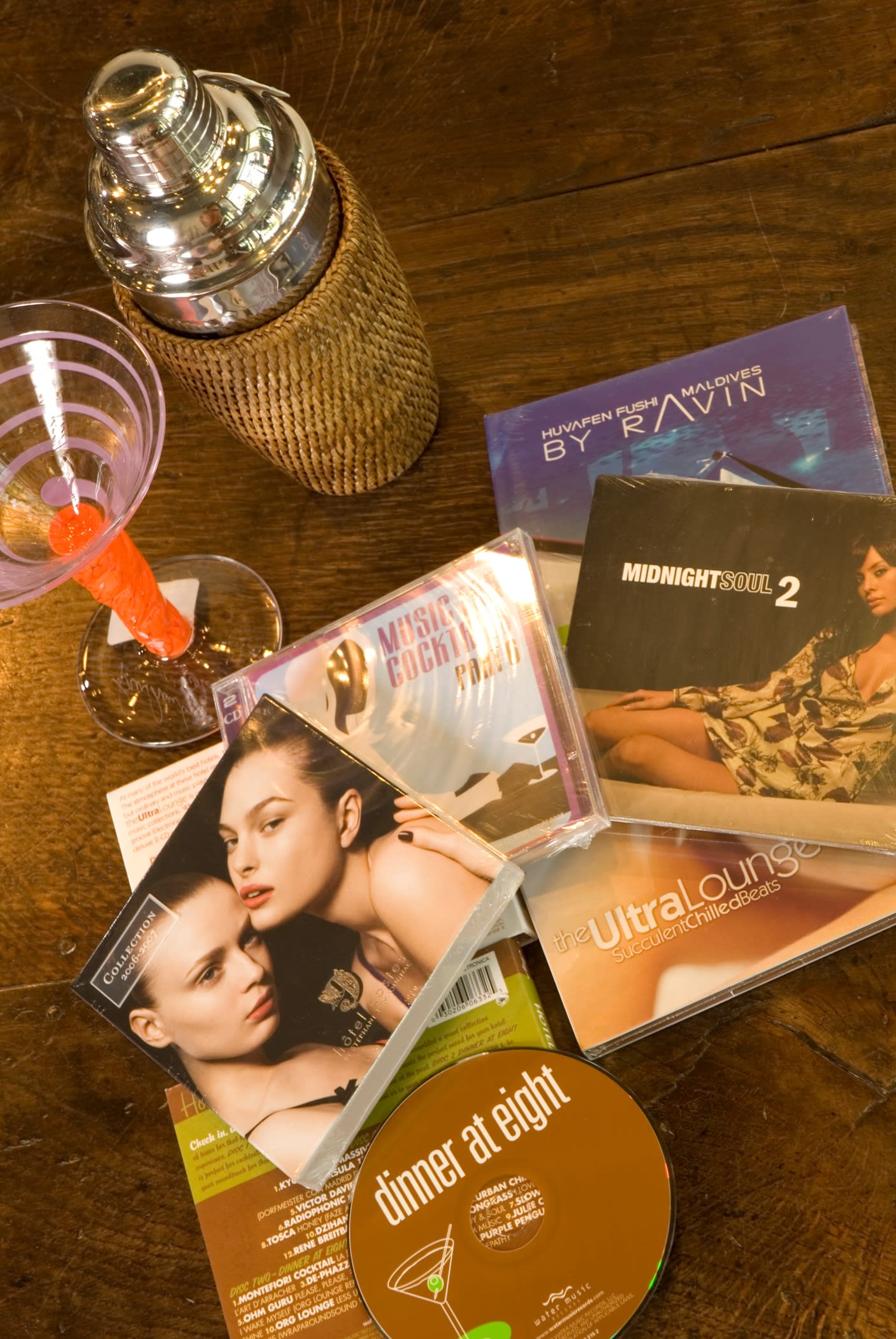 Create a special playlist from your favorite music.
Ambiance
Light some candles, avoiding scented candles in the dining room and kitchen; ambiance and food scents don't always mix. Freezing candlesticks the night before will eliminate wax drip on your table. Dim the lights inside, turn on entry, walkway, and outdoor lights.
Conversation
As the hostess, do not discuss topics that exclude any of your guests. Sit talkative people towards the center of the table to help carry on the conversation.
Favors & Hostess Gifts
As a special touch, have small favors for your guests to take home. As a guest never show up empty-handed, even if the hostess tells you not to bring anything. Be creative; bring a jar of homemade jam, a bottle of port, a fun kitchen gadget, and maybe a favorite new book. Be creative, the intention here is simply to show the hostess appreciation for their efforts.
Powder Room
Stock your powder room with individual guest towels, scented liquid soap, a candle or reed diffuser, and some flowers. If you have space, a small dish of individually sealed mints or hard fruit candies such as Glitterati. Remember, it's all in the details. Avoid messy bar soaps and reusable towels, although individual, single-use linen towels are always a nice touch!
Clean Up
Never allow guests to do dishes, it is not fun to dress up for a party and then have to clean up at the end. Always start your party with a tidy kitchen and an empty dishwasher to make clean up easy. Don't be quick to clear plates after dessert, as it often ends the party mood.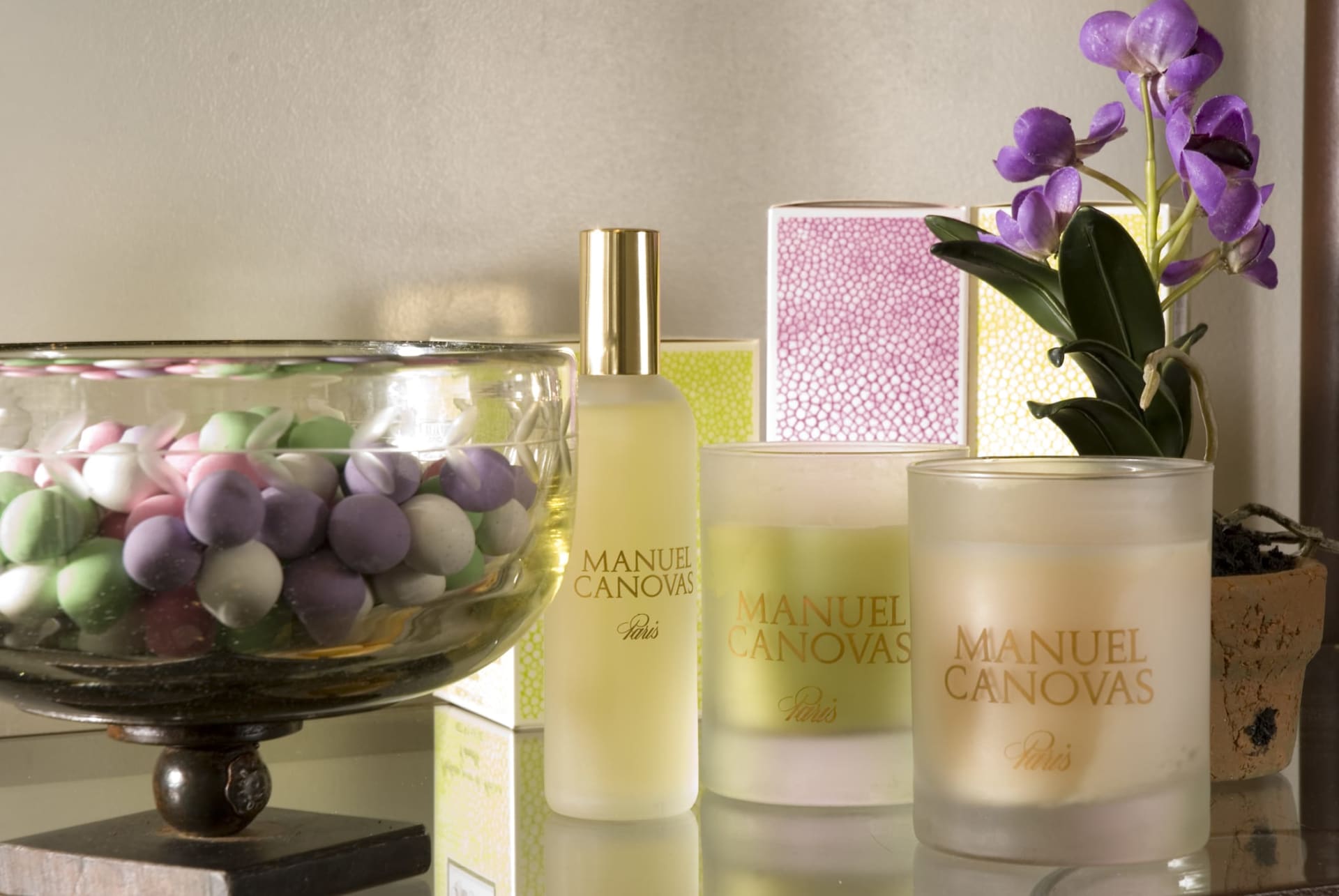 Candles, sprays, mints, and flowers contribute to a well-appointed powder room.
Surprises
After dessert is served and just when guests think they've had all the fun, bring out a small dish of specialty chocolates, offer a taste of wonderful new liquor or an unexpected frothy flavored cappuccino. It's a treat to try something you've never had before.
Final Note
Do not keep your guests waiting at the table. As the hostess, if you serve yourself last and consequently are not seated at the same time then offer a toast welcoming everybody and asking them to please start. As a guest always either call the next day to thank the host or send a hand written note. If you entertain frequently, keep a copy of the menu, seating, wines, cocktails and guest list for each party to insure that you do not repeat the same magical evening twice, with the same people of course!
Remember it's all in the unexpected details, Happy Dining! Tabletop and accessories available at
Amen Wardy Home
.