Some collections are so vast they require their own room. Such is the case, here, where a lifetime of collecting Africa-themed objects evolved into the creation of this cozy den designed by my Dad.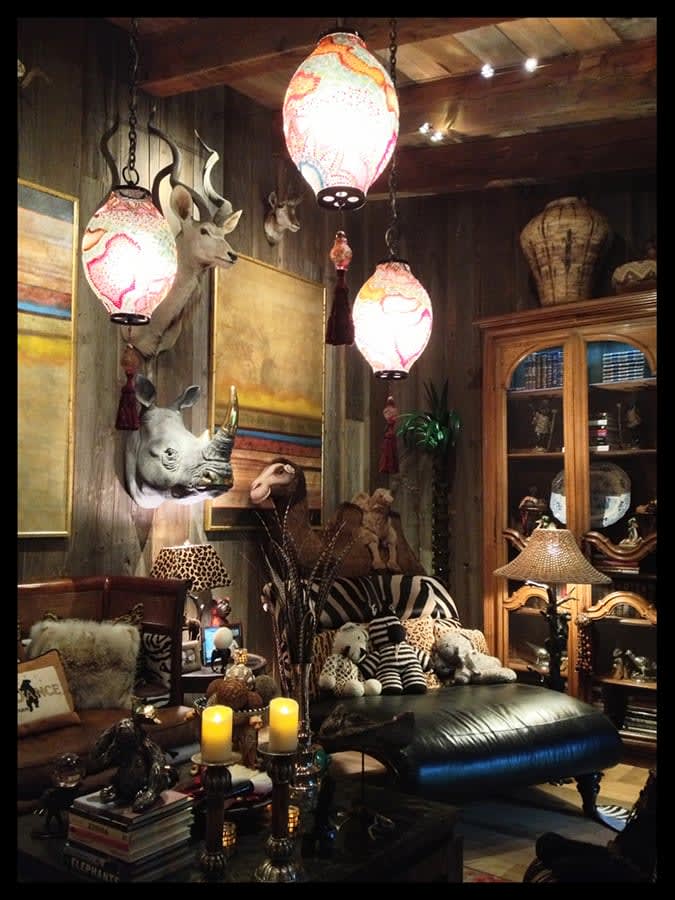 The collection started with a large Blackamoor purchased years ago at an antique shop. Its beauty sparked an interest in the eye-catching sculptures first created by Italian artist Andrea Brustolon. The enduring figurines have been reproduced since the eighteenth century.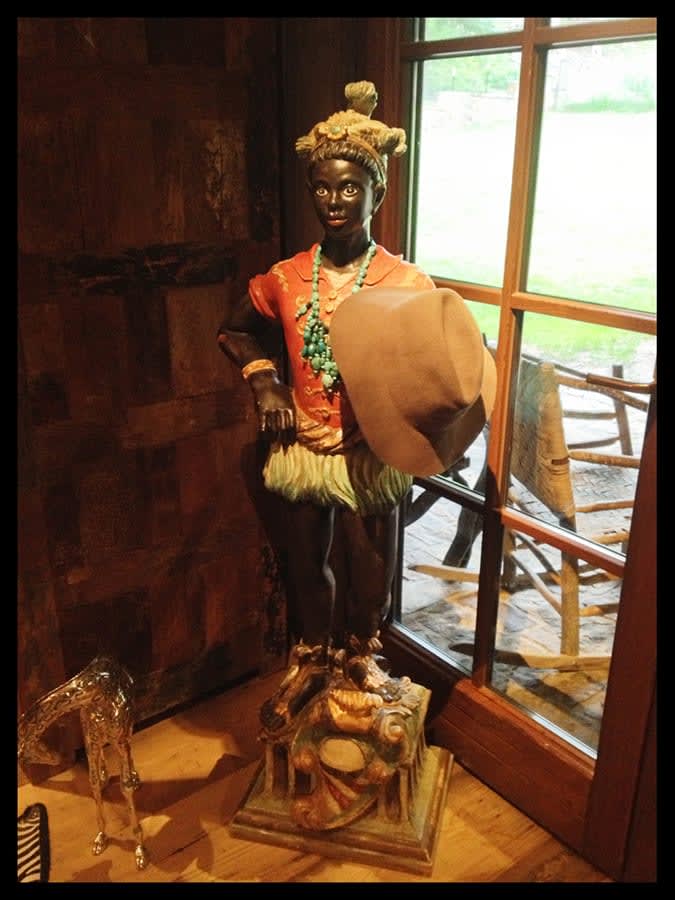 Typically displayed in pairs, these Blackamoors anchor the oversized coffee table which is filled out with other duos like pillar candles and leopard figurines. When doing themed rooms it is important to carry one key element throughout. Here, the leopard pattern is used in many places and provides consistency among an array of patterns and textures.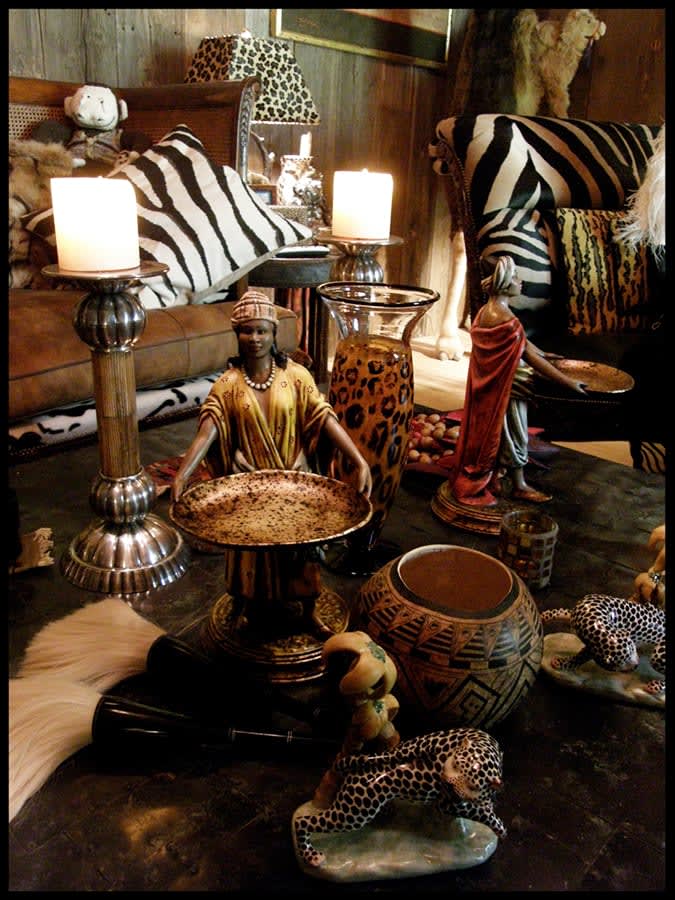 Big game animal hides and fabrics mimicking their wild spots and stripes are a natural accessory amongst the various sculptural pieces, which include elephants, cheetahs, a life-size rhinoceros head trophy, and native-made dolls and stuffed animals.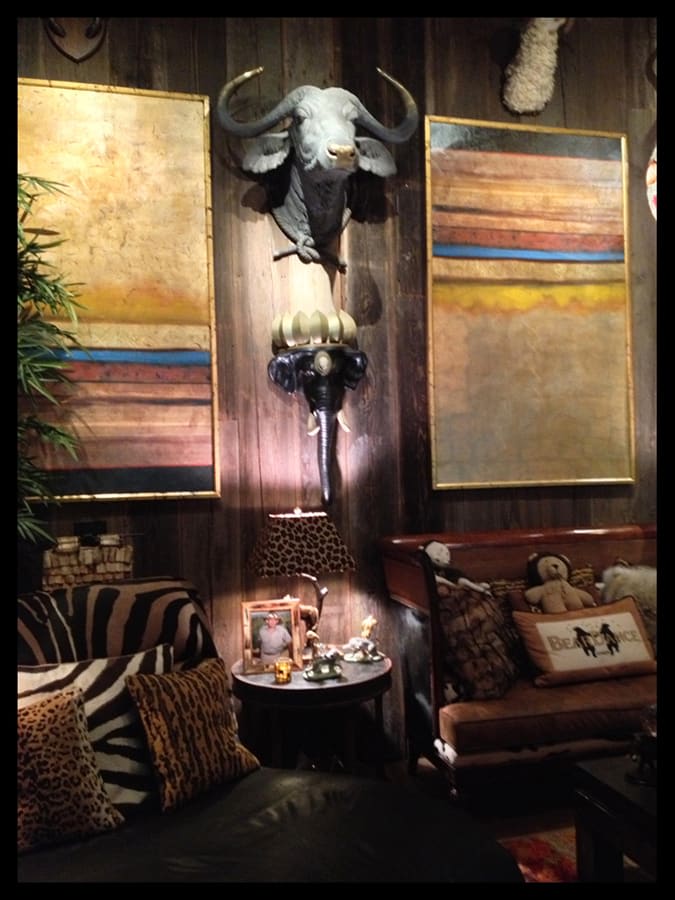 The Kenana Knitter Critters, are made with home-spun wool, dyed with natural plant dye, and knitted with love by a huge group of happy women in Kenya. Each piece is signed by the woman who knitted it.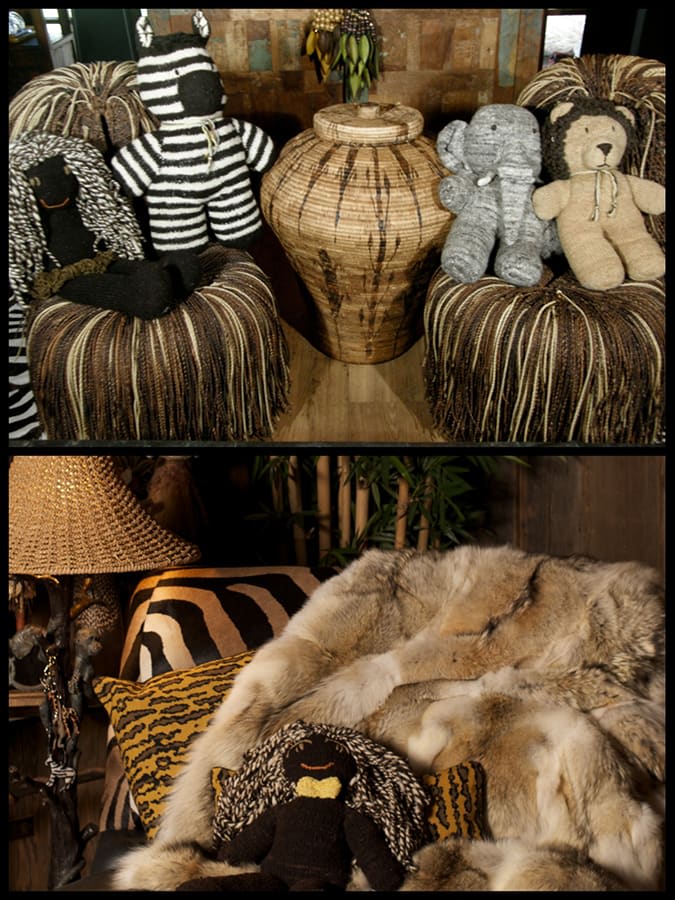 While most of the room's color palate is made up of earth tones and natural hues you'd see on Safari, there are spots of vibrant colors brought in through traditional African pieces like authentic hand-beaded dolls (see photos right). Here, mixing textures and layering accessories like pillows, throws, hand-woven baskets, tassels, and beads is a wonderful way to achieve both a feeling of playfulness and warmth.
The Africa theme grew out of a sum of its parts. The cozy den is both inviting and intriguing with its variety of artifacts and ornaments. The colorful, 16-inch dolls were made by artist Esther Mahlangu, who has been called a "living icon" of South Africa's Ndebele culture. Born in the 1930s, she learned the craft of intricate beadwork as a young woman.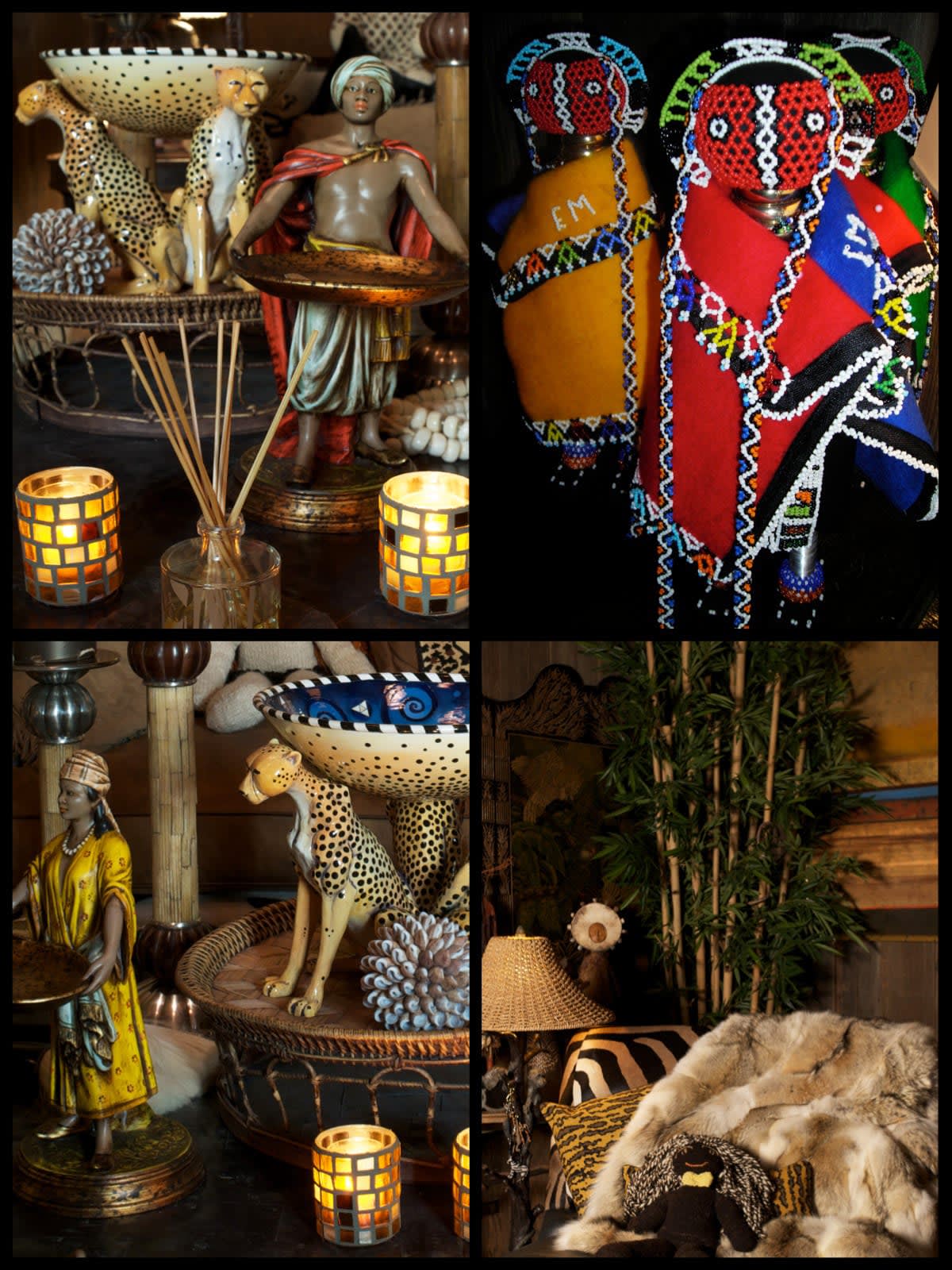 From walls made of reclaimed wood to a cuddly faux fur throw, the layering of different textures gives the room a natural warmth and depth. Making a room feel authentic can often be achieved by bringing in a natural element which might include native plants or flowers.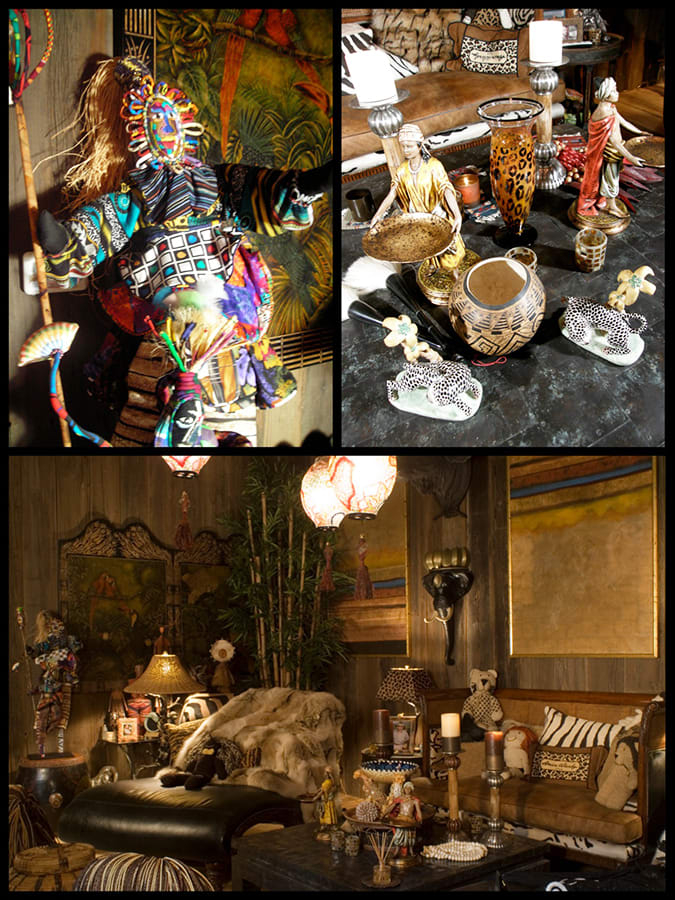 Crossing over the threshold into this masculine lair is like stepping onto another continent. It's the perfect escape and my favorite room when I visit my Dad.
Photography by Soffia Wardy, Brian Porter & Kissane Viola