Another one of my Dads' unique collections is Black Forest. From the European Alps to the American Rockies, Black Forest carvings are timeless works of art that celebrate nature and mountain living.
Their name causes a bit of geographic confusion—they are often mistakenly associated with the Black Forest of Germany, but are in fact from Brienz, Switzerland. Anyone who knows my Dad, Amen, and his love of animals wouldn't be surprised to learn that he's been collecting these lifelike sculptures for 30 years. He has a particular affinity for the stags and bears, two of the many animals that are his neighbors in Aspen.
Black Forest carvings date back to the early 1800s and were originally created as religious artifacts for churches and cathedrals throughout Europe. During the nineteenth century's industrial revolution, the English started visiting Switzerland in droves; so opportunistic carvers turned their hands to sculpting souvenir items for wealthy tourists. According to Michael Daniels of Daniels Antiques in Aspen, and coauthor of Swiss Carvings 1820 – 1940, the carvings were even sought out by royals. Queen Victoria and Prince Albert became collectors when they discovered the figures on one of their many stays in Interlaken.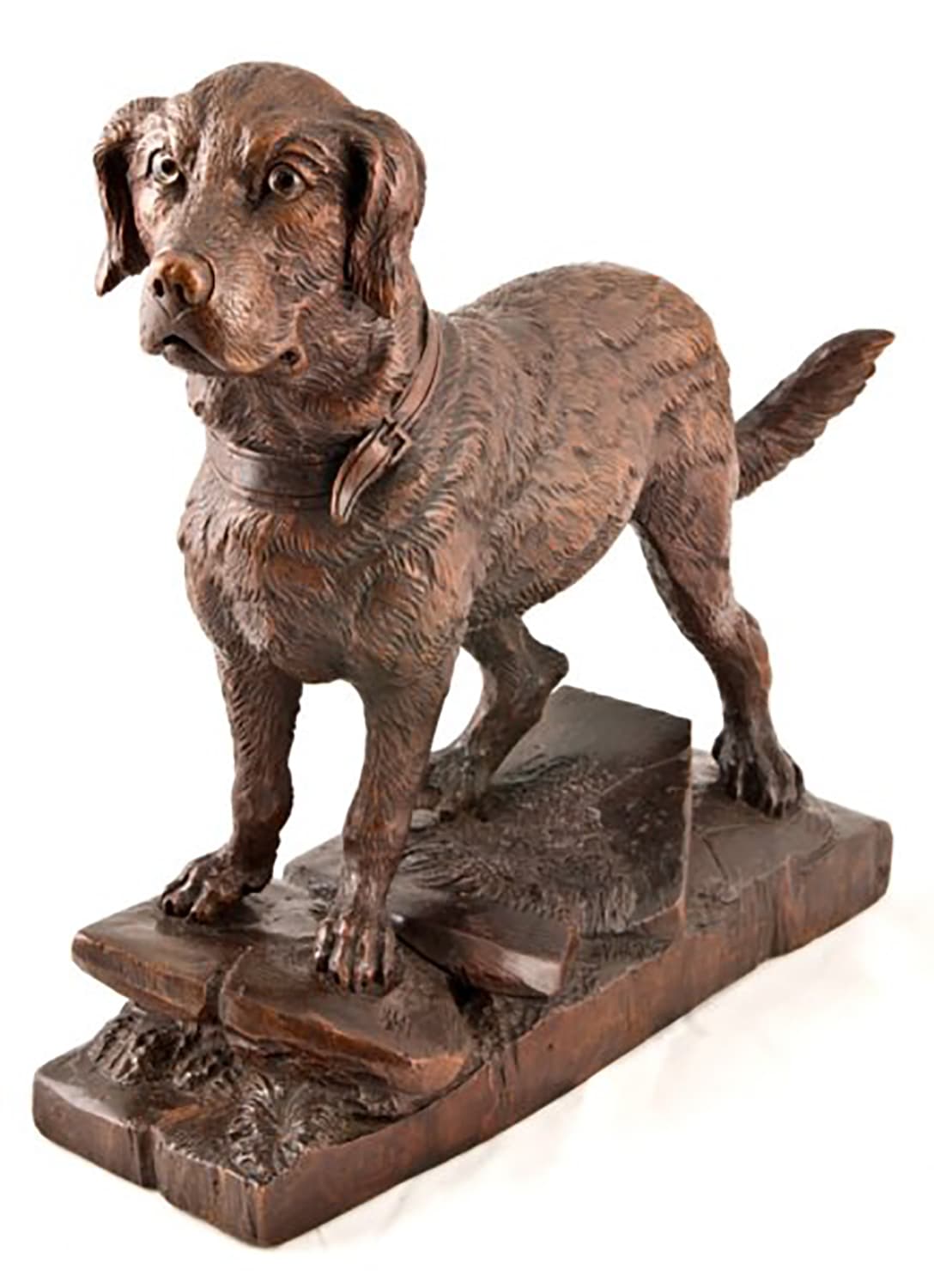 Sculptures made by master carvers are highly valued by contemporary collectors because of the incredible detail and workmanship of each piece. "The great carvers and sculptors, even of marble, are all gone," Daniels says, pointing out that these days it is primarily pursued as a hobby and not a fine art. "People will always put paint on canvas but they're never going to carve again."