July 4th is the 185th day of the year, with the exception of leap year, which leaves only 180 days left till the end of the year. It is also the time of year that the Earth is farthest from the sun, but these are just fun facts. To every American, it is a celebration of the day the Declaration of Independence was adopted by Congress back on July 4, 1776. Fireworks, barbecues, parties, picnics and parades will occur all over the USA.
One of our favorite places to celebrate is in our Colorado town of Aspen. Festivities include a good old fashion hometown parade, a U.S. Air Force jet flyby, concerts, a kid's bicycle rodeo, and weather permitting spectacular fireworks over Aspen Mountain (although canceled this year due to the Colorado fires).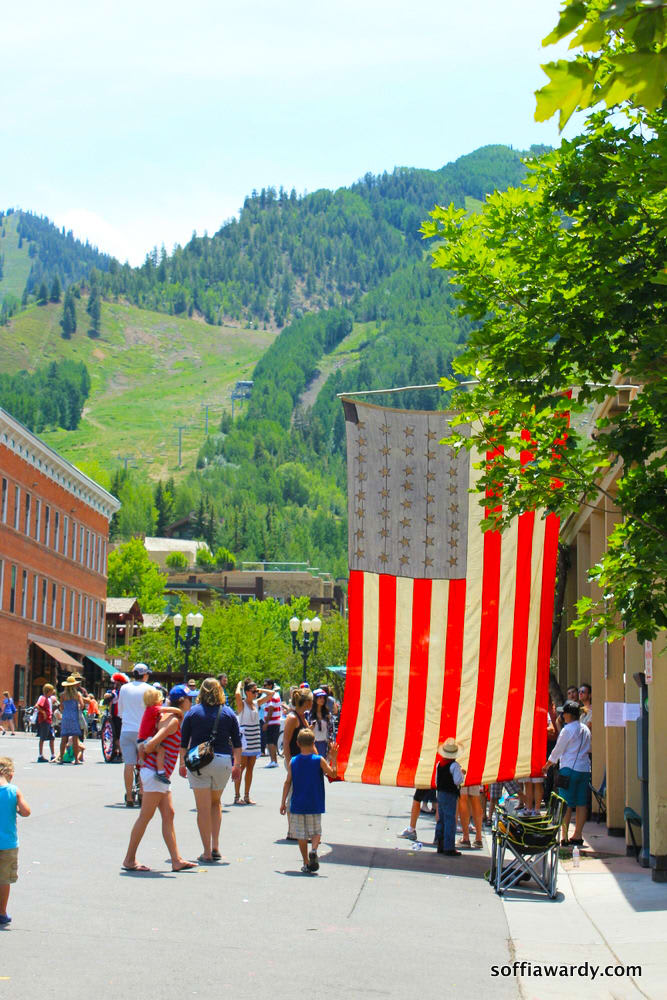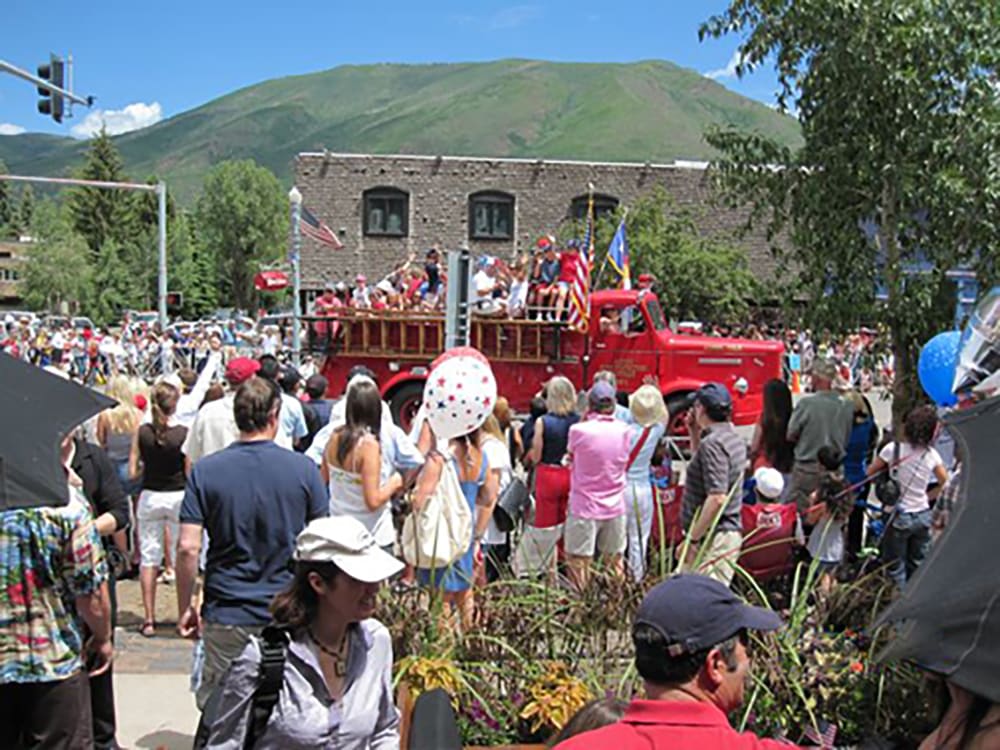 We always watch the parade from the outdoor patio at
Matsuhisa's
annual barbecue… Yes, one of Aspen's best sushi restaurants grills the best burgers and brats (but only on the 4th). We drape ourselves in red, white and blue party favors and enjoy the parade from the best seats in town.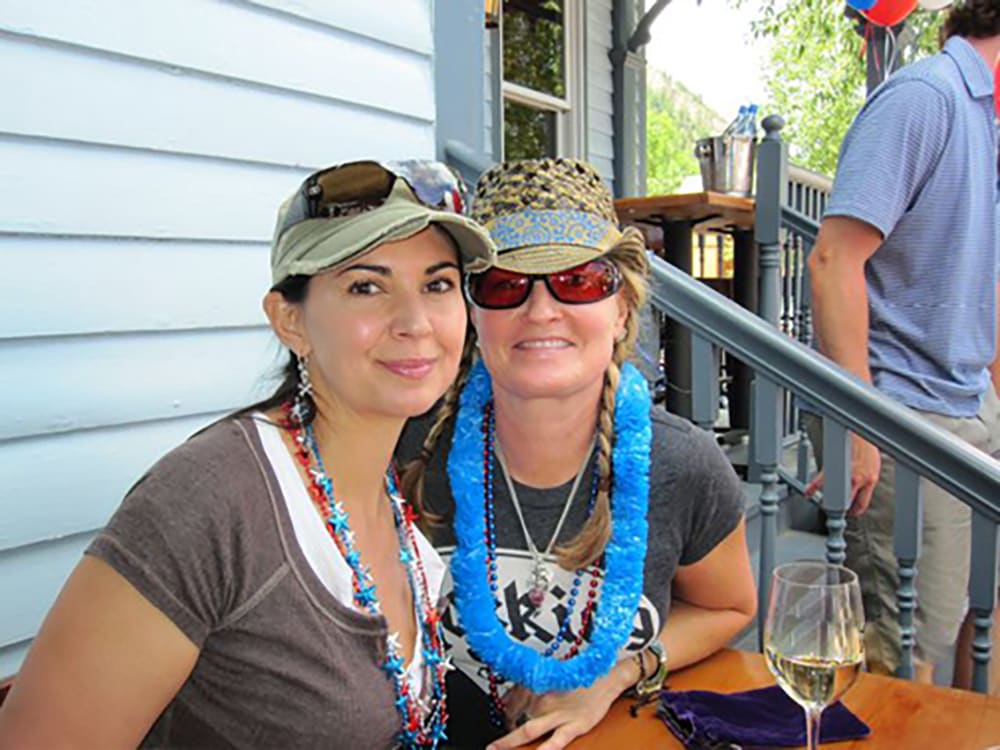 However the evening is always what we look forward to the most. We celebrate at my Dad's house with a fantastic all American feast for about 60. My Dad makes his famous chili, inspired by the legendary Chasen's Hollywood Eatery, (
Chasen's Chili recipe
), fried chicken, burgers, dogs, a salsa bar featuring all of the Amen Wardy salsa's, his famous
Spicy Corn & Crab Dip
and the most amazing desserts ever.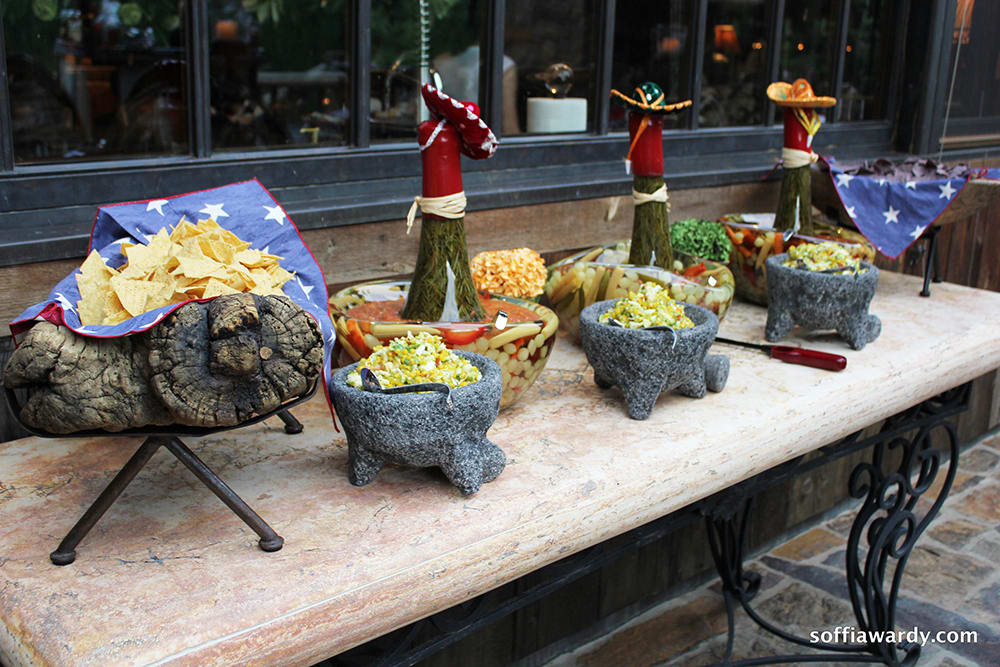 He makes everything super festive by creating tables with layers of red, white and blue.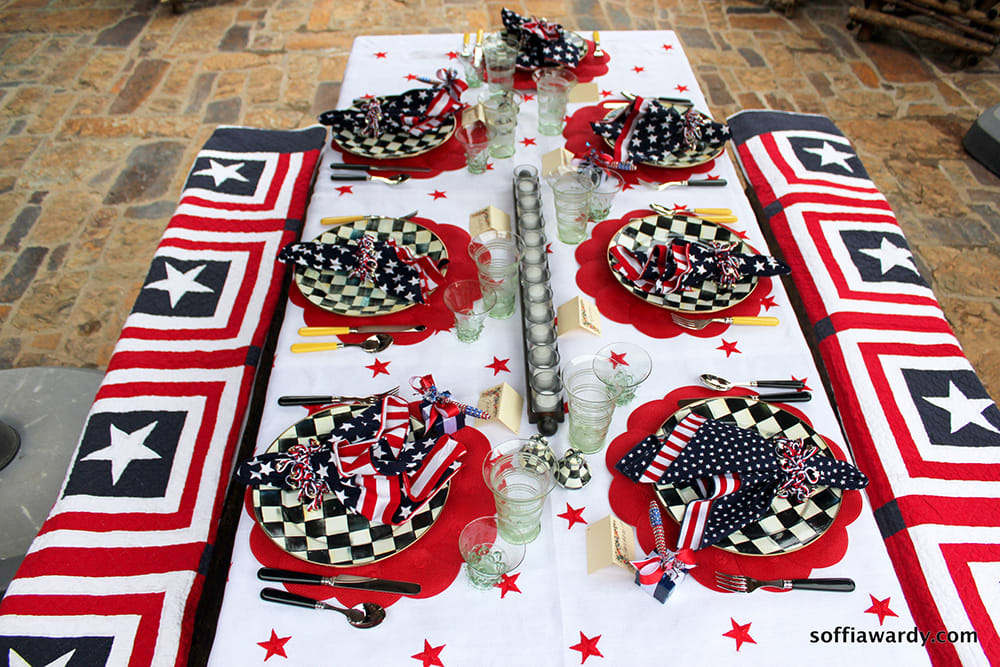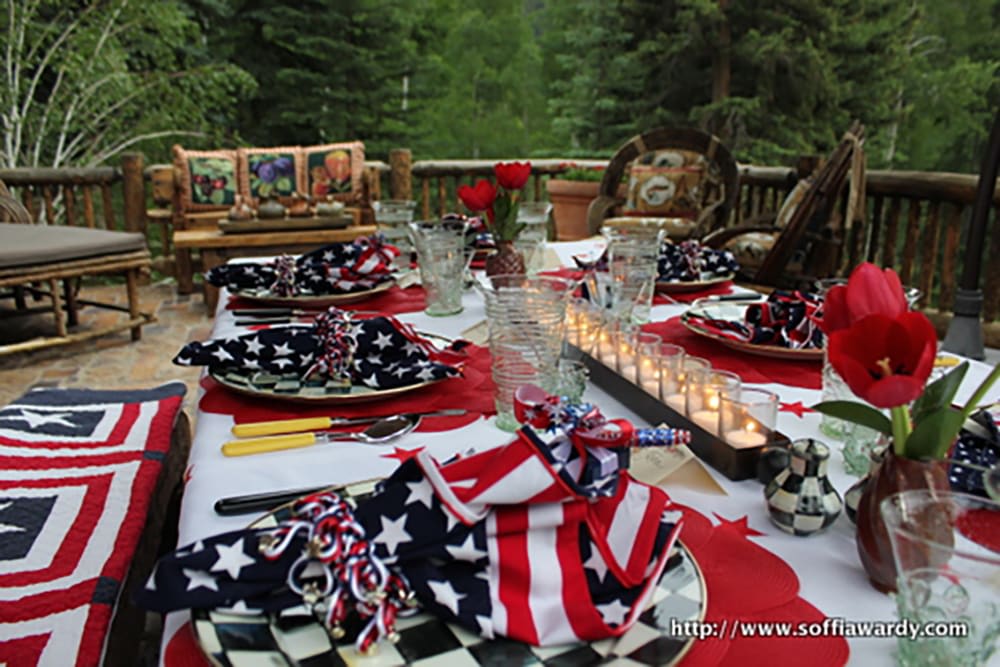 The urge to recite the Pledge of Allegiance or sing out "I'm Proud to be an American" crosses my mind every year that I walk through the door, under the lit neon flag. It is a celebration that people have come to look forward to and remember. For us it's a day we look forward to sharing with our family and friends.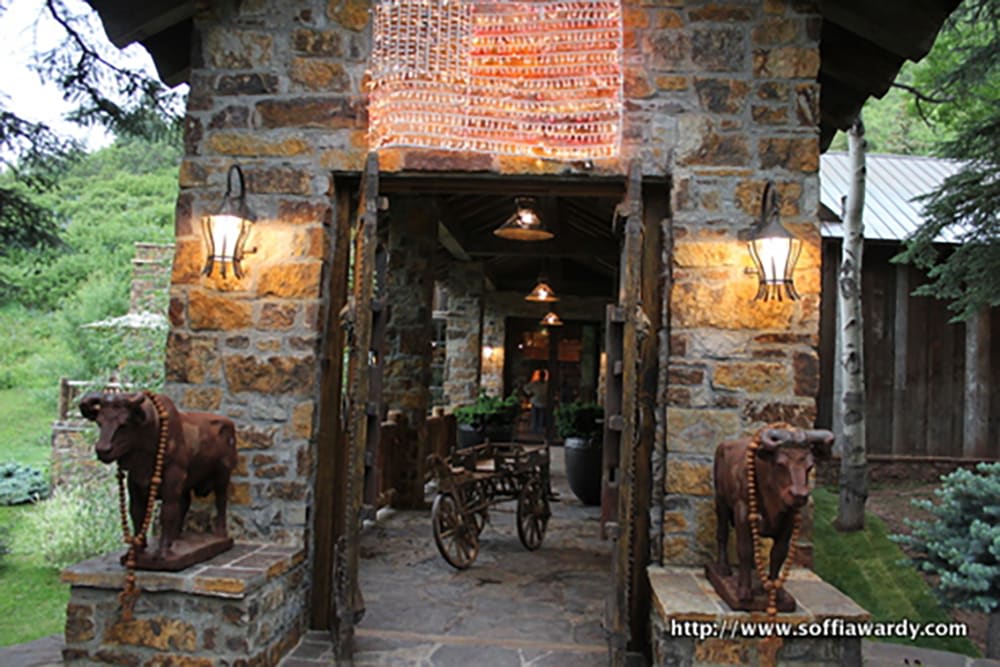 Creating a great July 4th party is a combination of imagination and planning.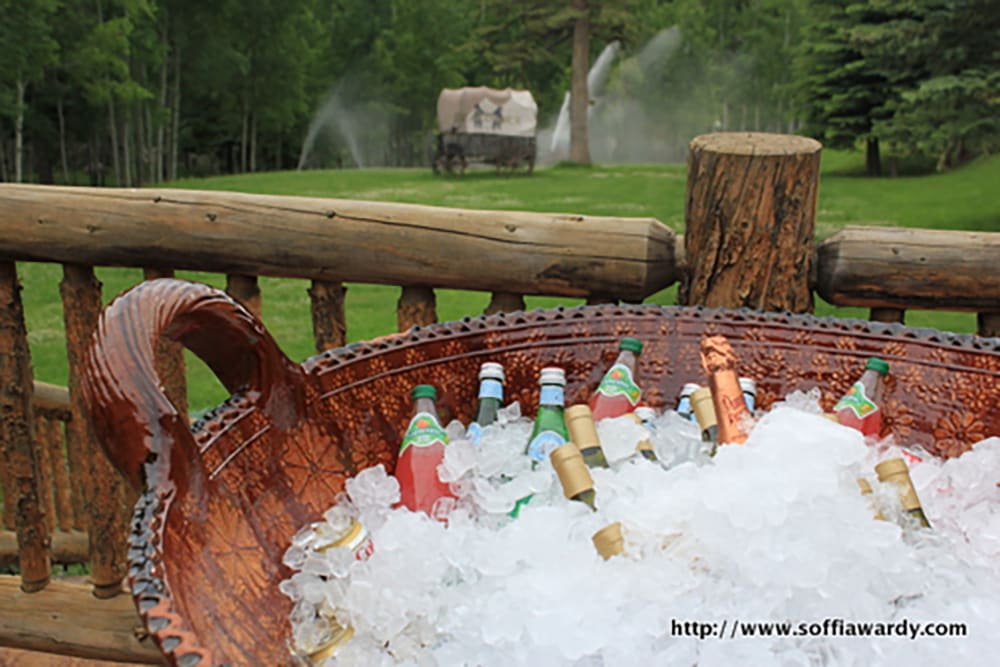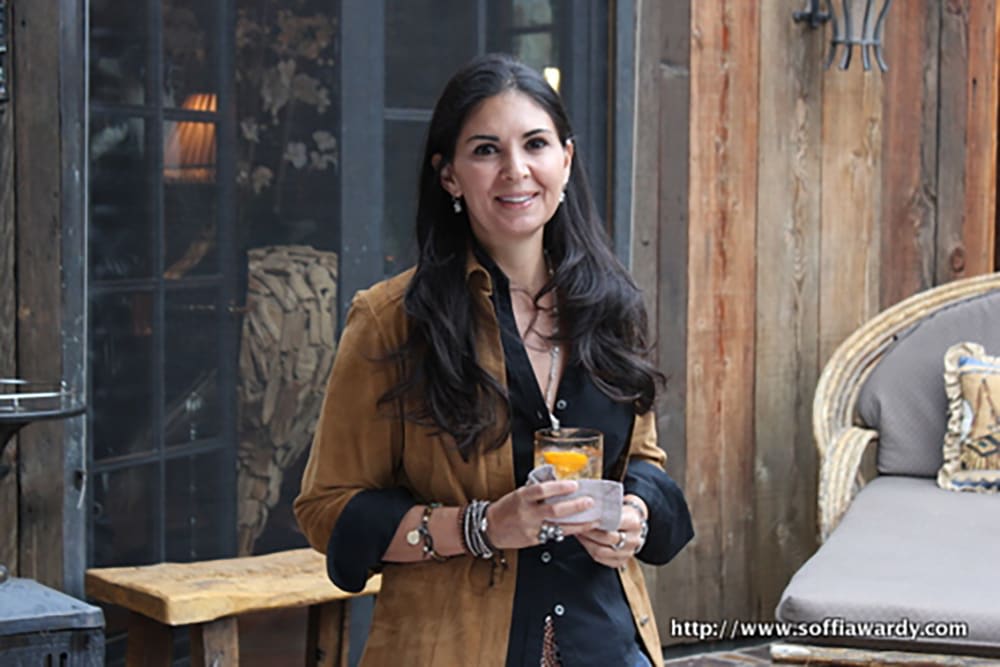 Create a signature drink, a menu that celebrates our great nation, festive red, white and blue all American desserts and take a look at some of our past articles for party planning ideas. Pepper and I wish you all a very happy and safe Fourth of July!
Additional Articles on Party Planning: