Hosting a themed party is one of the great pleasures in life, but let's be honest it is a lot of work. The more you plan and prepare, the more you and your guests will enjoy. Take a look at some of our best tips for hosting a super spooky, super fun Halloween Spook-Fest-Tacular!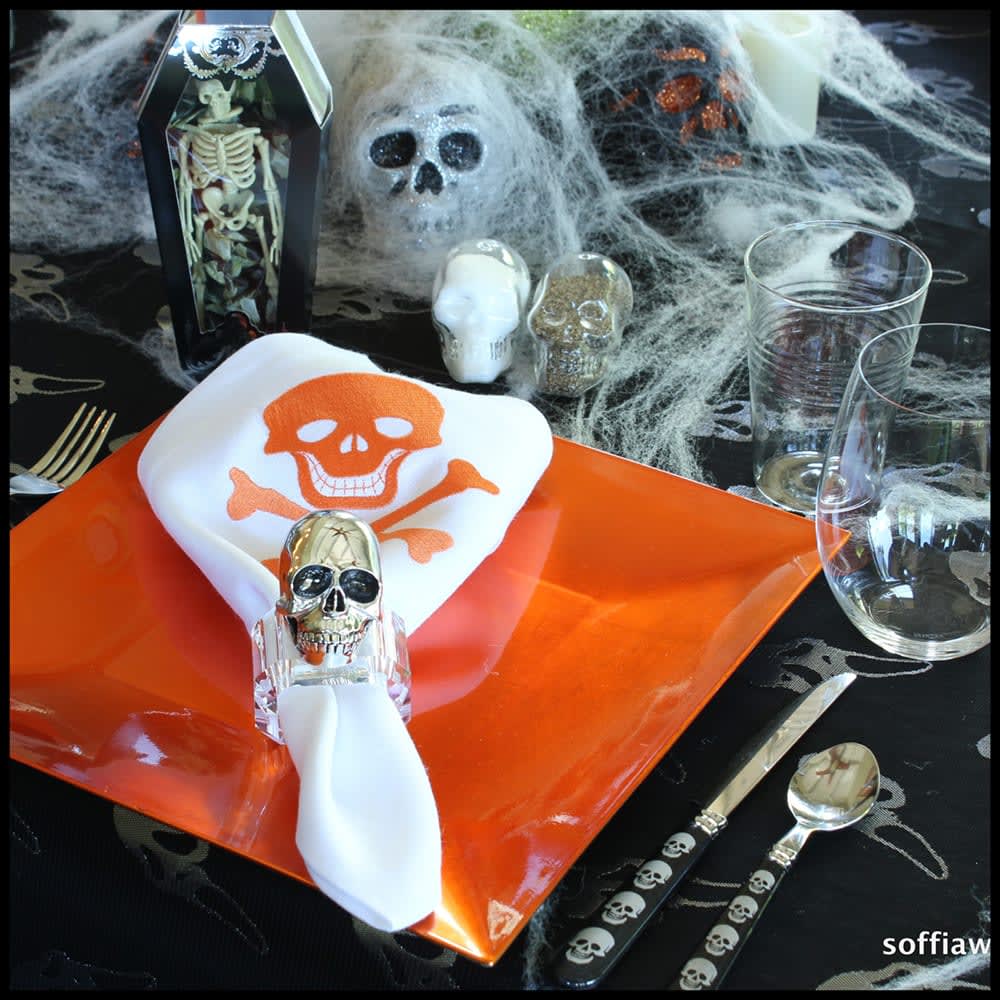 Print up a menu; it's a fun way to get people excited about the goodies to come. Keep your menus from one year to the next as a helpful planning tool. Once the menu is done, start planning your table setting. You can go out and use theme-focused dishes like the pumpkin dishes photographed below or use simple white plates and add themed elements to the table. Just remember, building layers creates the awe factor.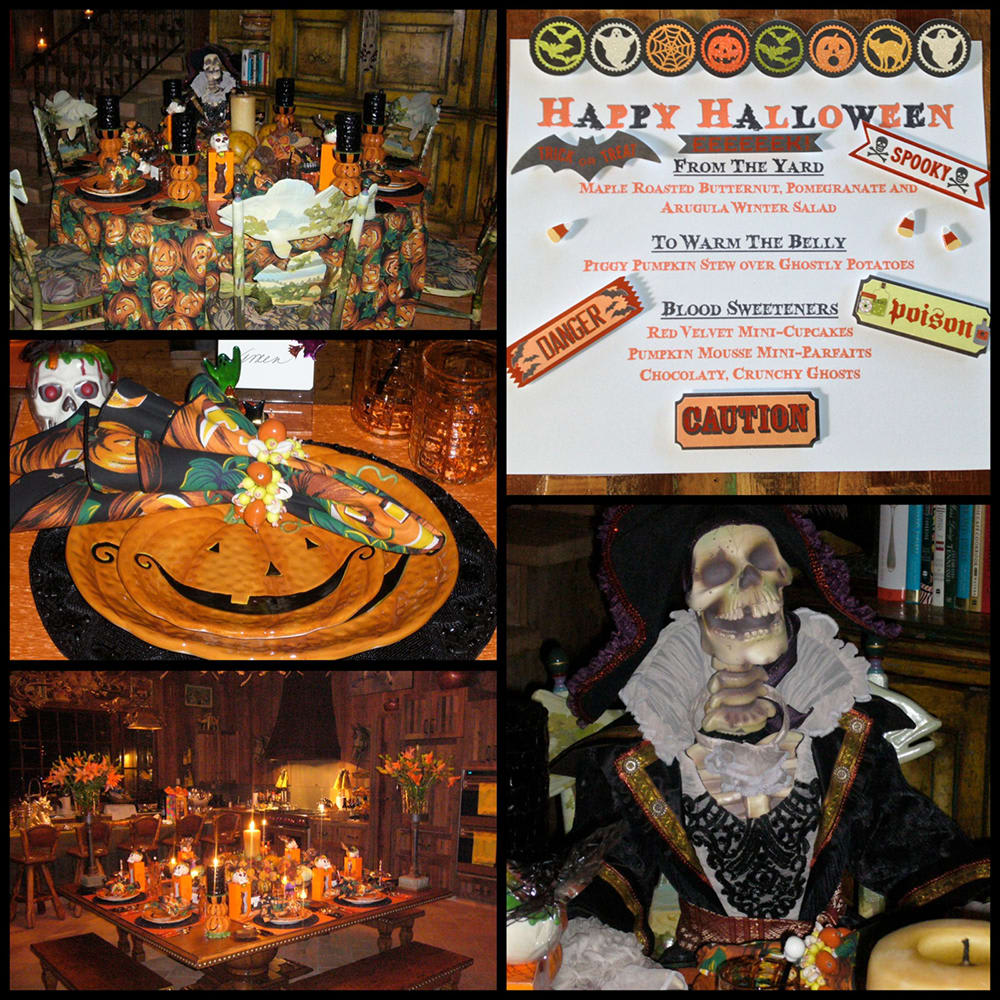 We created fun place card holders by placing a plastic skeleton inside a treat box and printing some "Here Lies" place cards.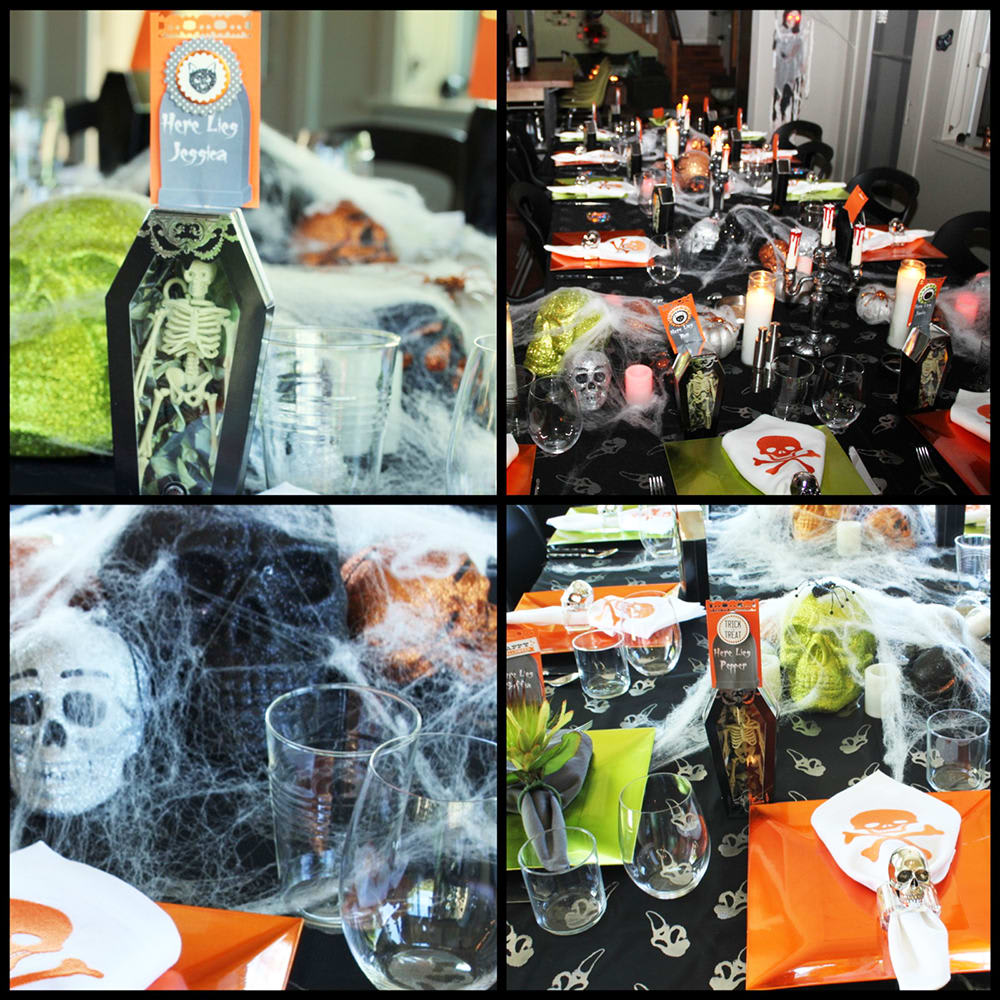 Place dishes of fun Halloween candy around to add some sweet color.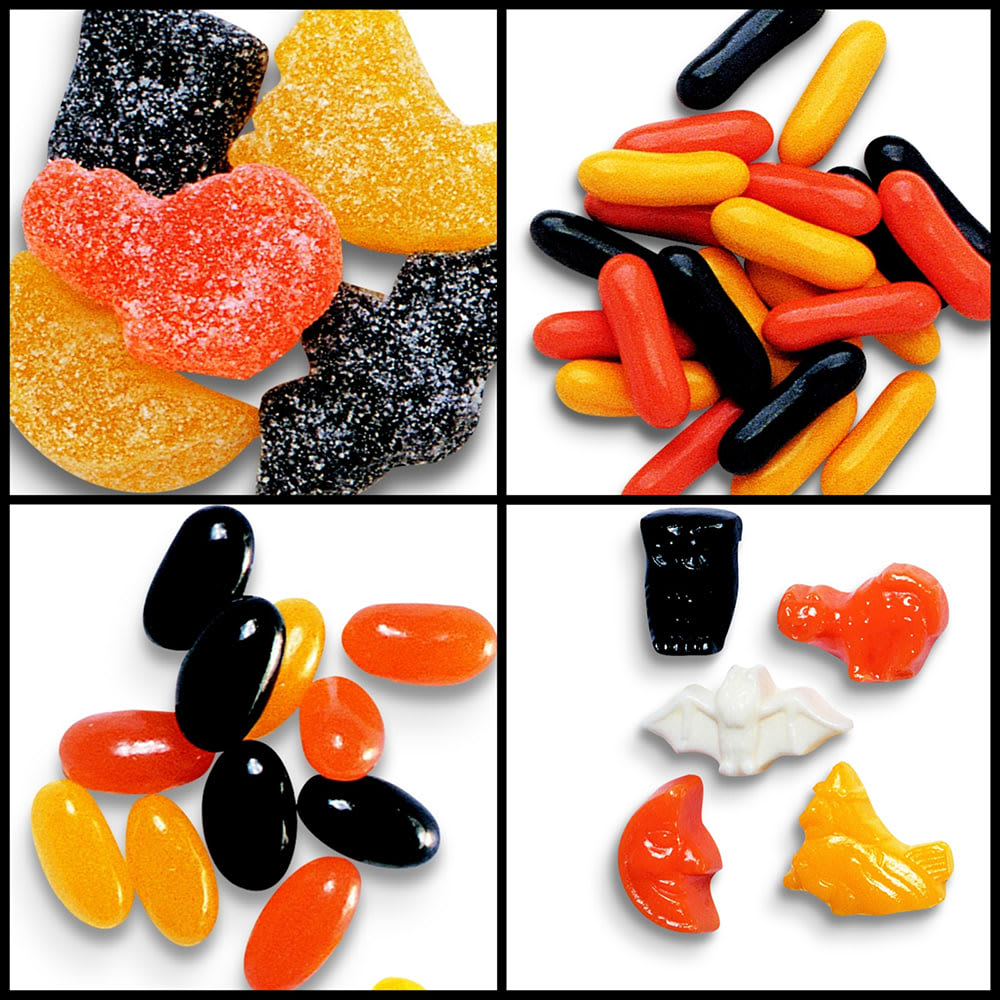 Over the years we have amassed a fun collection of sexy skull inspired barware. If you enjoy holiday entertaining, make sure you pick up items you love when you see them. We sold these glassware sets at
Amen Wardy,
and when they were gone people were very disappointed.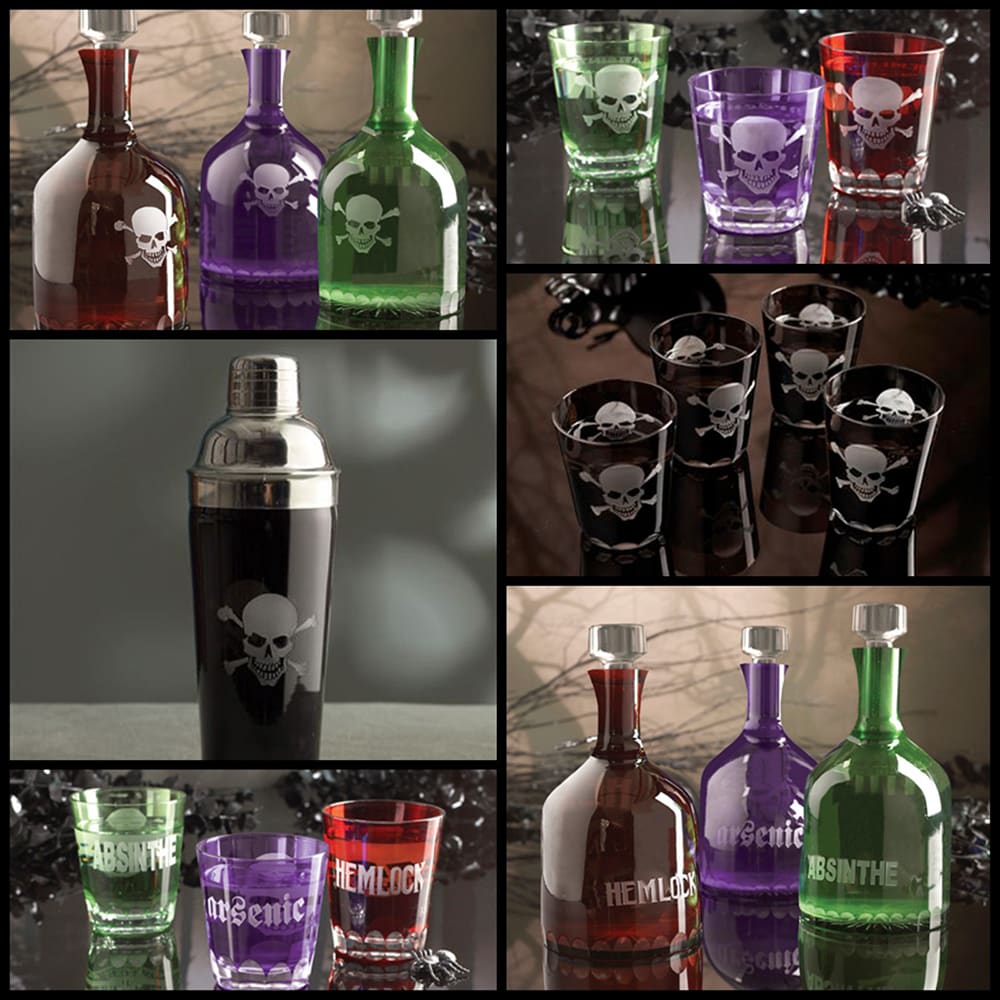 Now for the drinks…signature cocktails are a must. You can create something completely new or re-name one of your favorites and spook it up by adding a cocktail pick with a scary element. We froze blueberry stuffed lychees that we skewered with skull picks. Once added to our drinks, they resembled icy eyeballs. In addition, we placed scary labels on wine bottles and used some monster candle sticks to illuminate the bar. Chilled skull-shaped bottles of vodka and tequila rounded out the bar.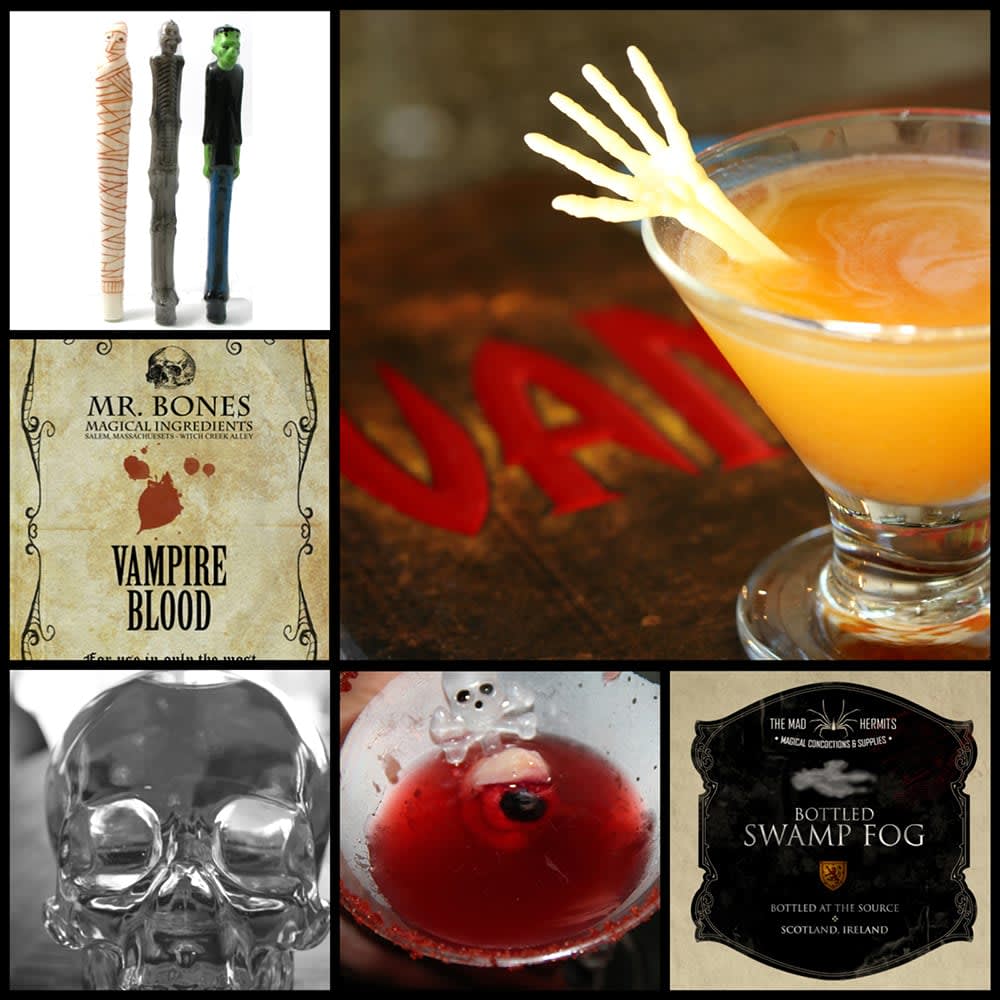 Decorate your house inside and out. My Dad's house has a covered bridge leading to the front door. He used the bridge to create a mini-haunted house entrance. He then followed it up with a spooky cast of characters to greet guests as they walked through the door.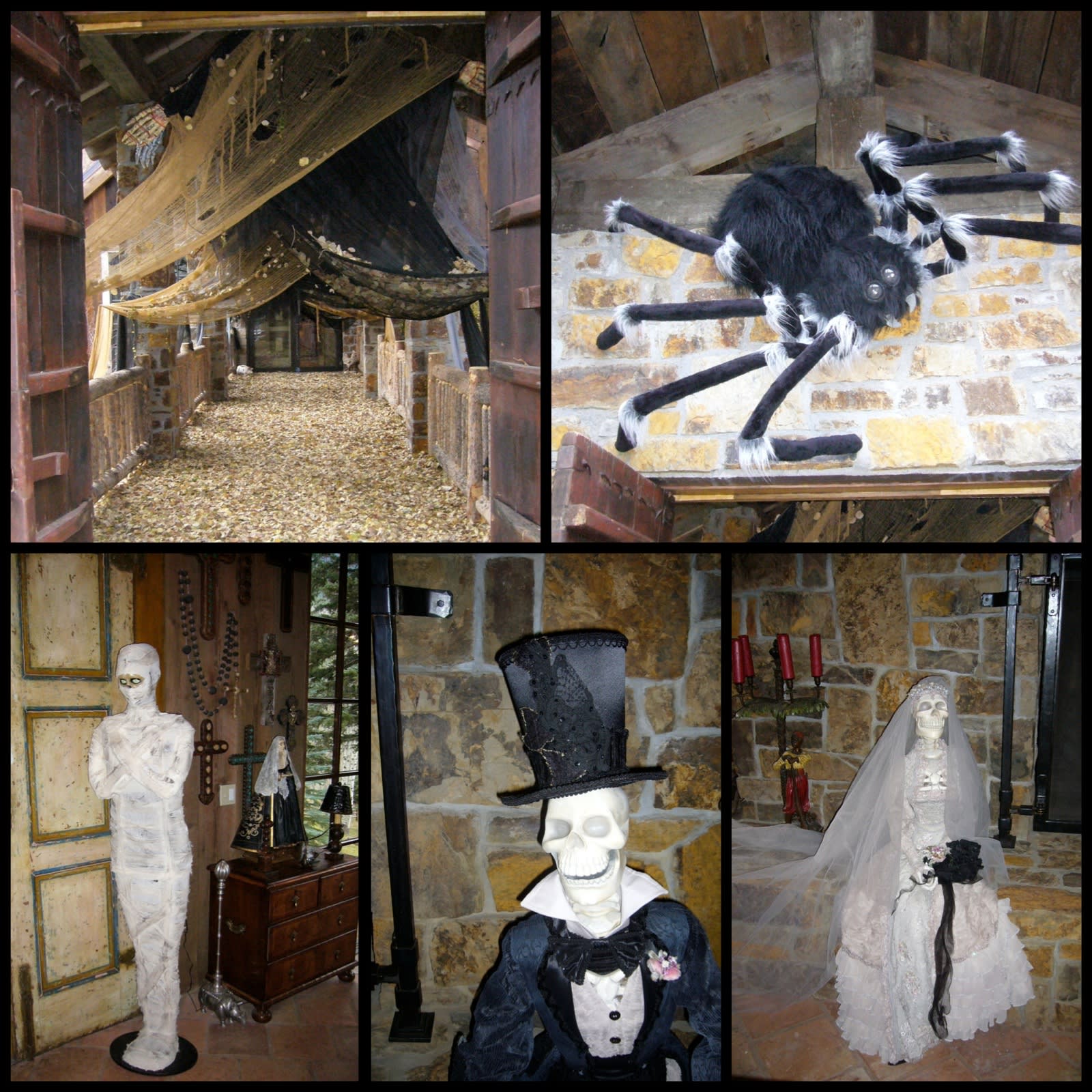 Have a camera or a few disposables on hand to capture peoples reactions as they discover the fright night.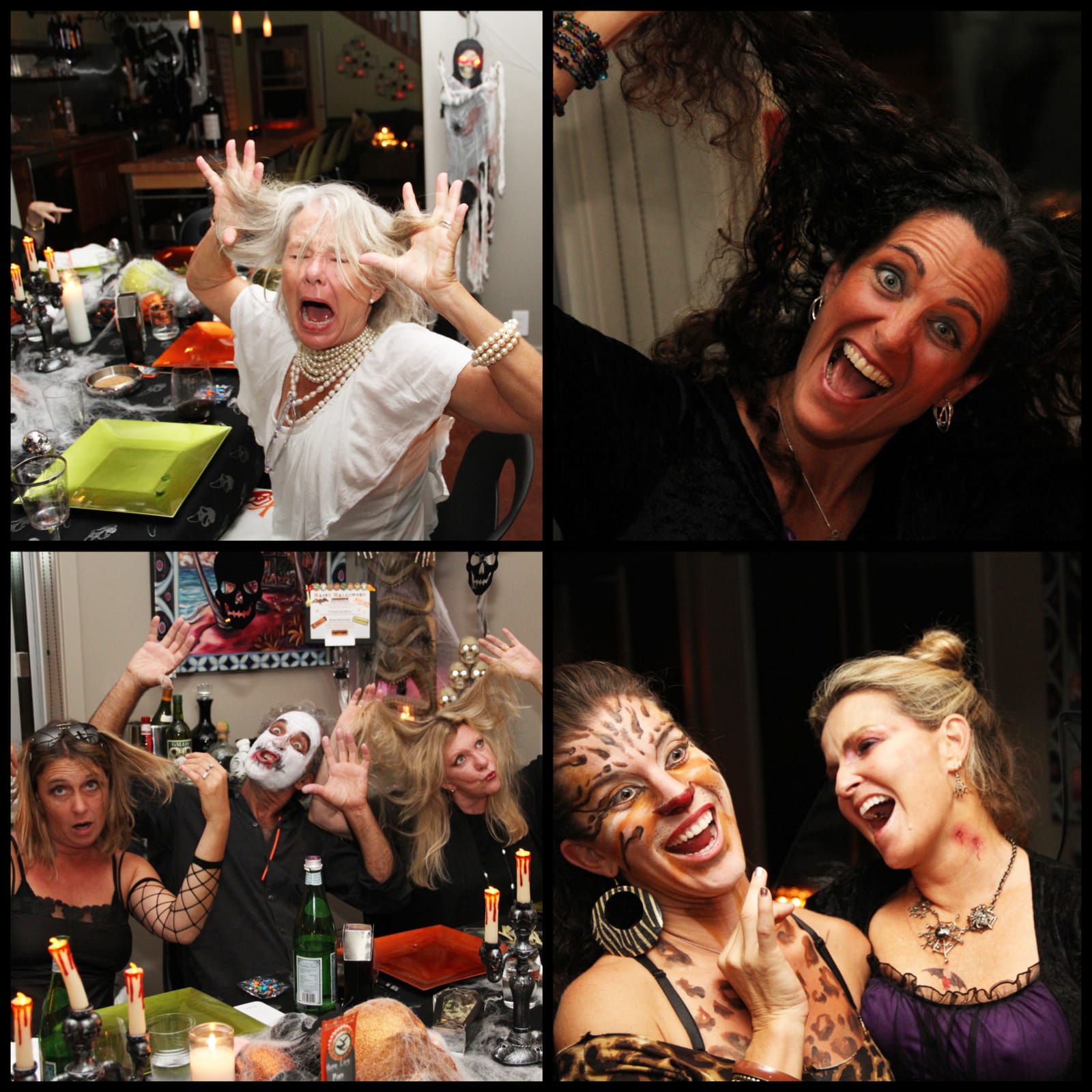 Ask people to dress up, you will be surprised and delighted or not by what shows up at your door, but either way it should be an adventure. Come up with a fun prize for the best dressed.